The pointy Vala pump from Steve Madden offers an alluring silhouette that never goes out of style.
It is available in a wide variety of colors and patterns at Zappos, Amazon, and Nordstrom. Which version is your favorite?
Vala-S Pumps Covered in Metal Spikes, $102.95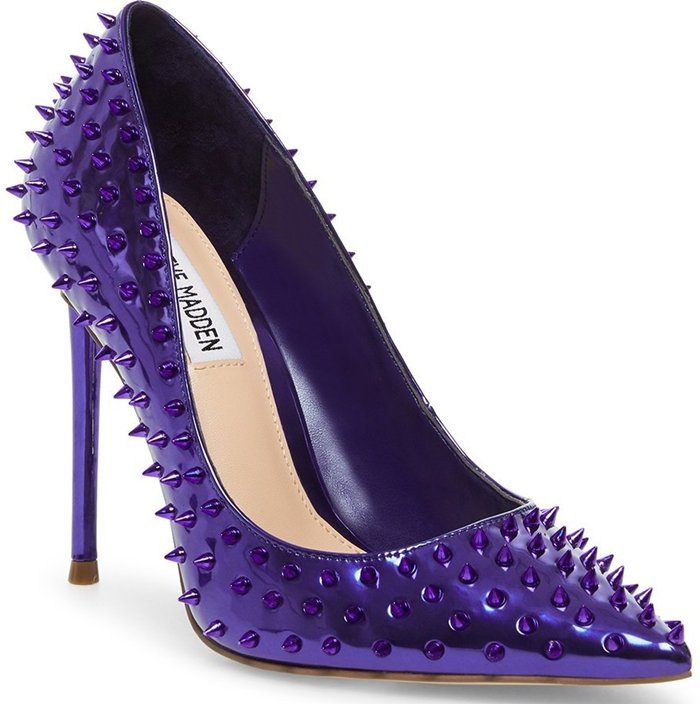 The reviews of these shoes are quite fun to read:
If you are the kind of person who likes to suffer for fashion, these are the shoes for you! Seriously, when I first took them out of the box it was like one of Cinderella's sisters stuffing her big ol' biscuits in shoes designed for a kitten. I could barely get them on! Sadly, I resolved to return them.

The problem was I had an event to go to that night, and between work, getting a mani-pedi, and picking up my kids, I had one hour to buy shoes. DSW's selection wasn't so hot (sorry to throw shade on them BUT), and all I found was a pair of cute black pumps.

Unfortunately, when I tried on my outfit — black cocktail dress, black shoes, I looked like a very elegant widow at her sugar daddy's funeral. So I stuffed my feet into these red megawatt Steve Madden pumps, after bending and banging them like pointe shoes. They were magic! Like lipstick for the feet. Man, did my outfit pop!

The thing was, it was like I had put my feet into a garlic press. I'm a dancer, which means I've made a career out of enduring pain in order to get the job done, and plus I'm super vain. Every ounce of suffering was worth it — I got so many compliments.

But lemme tell ya, it was sweet relief to pry off those shoes at the end of the night, shoes whose tagline should have been "Your momma said it hurts to be beautiful, and we finna prove it to your vain a$$." If you're going to buy these, I hope you have narrow feet. Order a size up. Or, figure out how to remove your little toe. Good luck!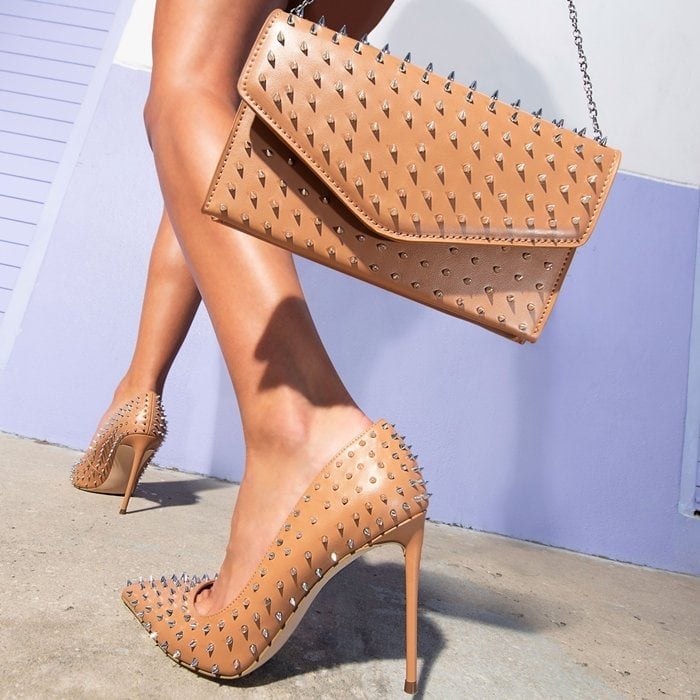 Based on reviews I sized up by a half size and I'm glad I did. The fit was perfect but they are not very comfortable. The look is perfect and the quality is great. Overall I'm definitely keeping them and hopefully, they get more comfortable with time.
It was my first time trying SM shoes and what a delightful experience. The color is just indescribable. Especially when you wear them and reflect the light on them.

Definitely go with size up and the heel is tolerable. My favorite heels so far. Can't wait to wear them!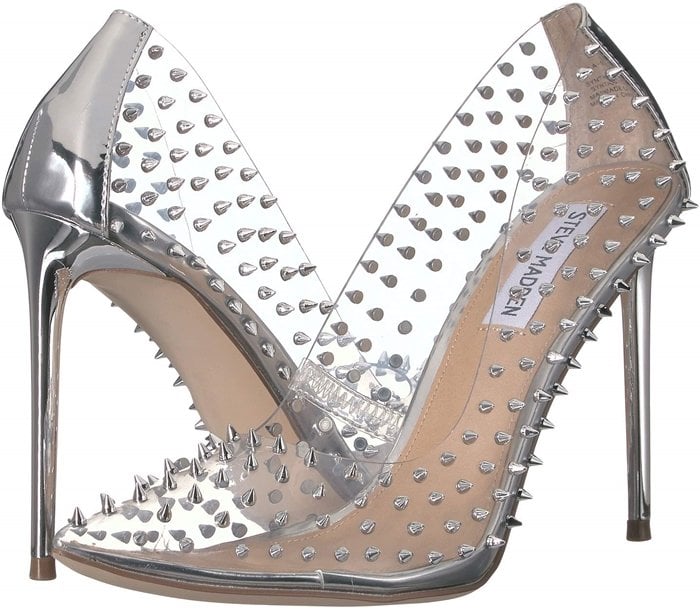 Steve Madden has done it again!!! These shoes are so beautiful in person. The heel height is extremely comfortable. I prefer to wear Steve Madden pumps over my Loubs.

These pumps are made nicely and add the perfect pop/ statement to any outfit.
I purchased the shoe in camel and it is so pretty! The camel color is rich in pigment and the color along with the cut and heel of the shoe makes the pumps look expensive. I wear heels regularly for at least 8 hours per day.

I wore these the first time for 11 hours and had no issue with comfort. As recommended by other reviews, I did size up by half an inch. I added an ankle sticker to the back of the shoe to insure the shoe would not flip. I have narrow feet and the shoe hugged them perfectly.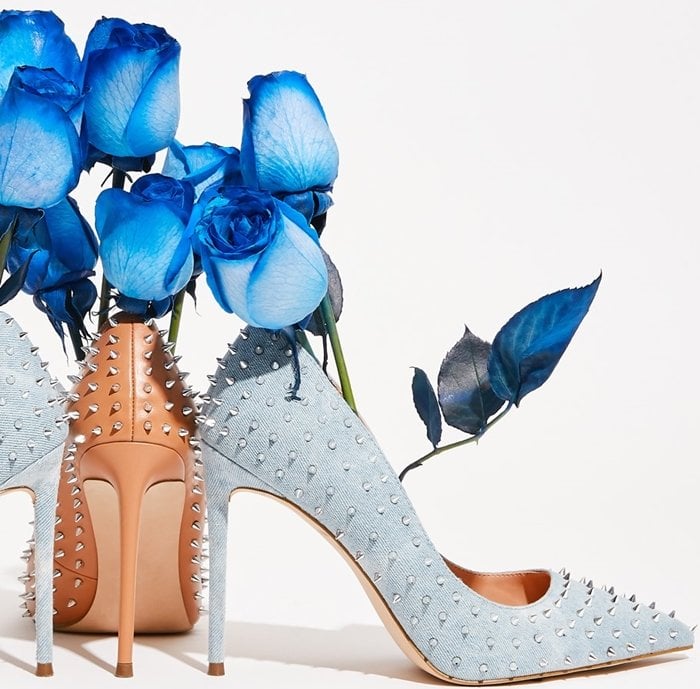 I bought these in red and they are hot! Compliments when I went out for dinner. When my dog chewed them up, I had to come back for a second pair.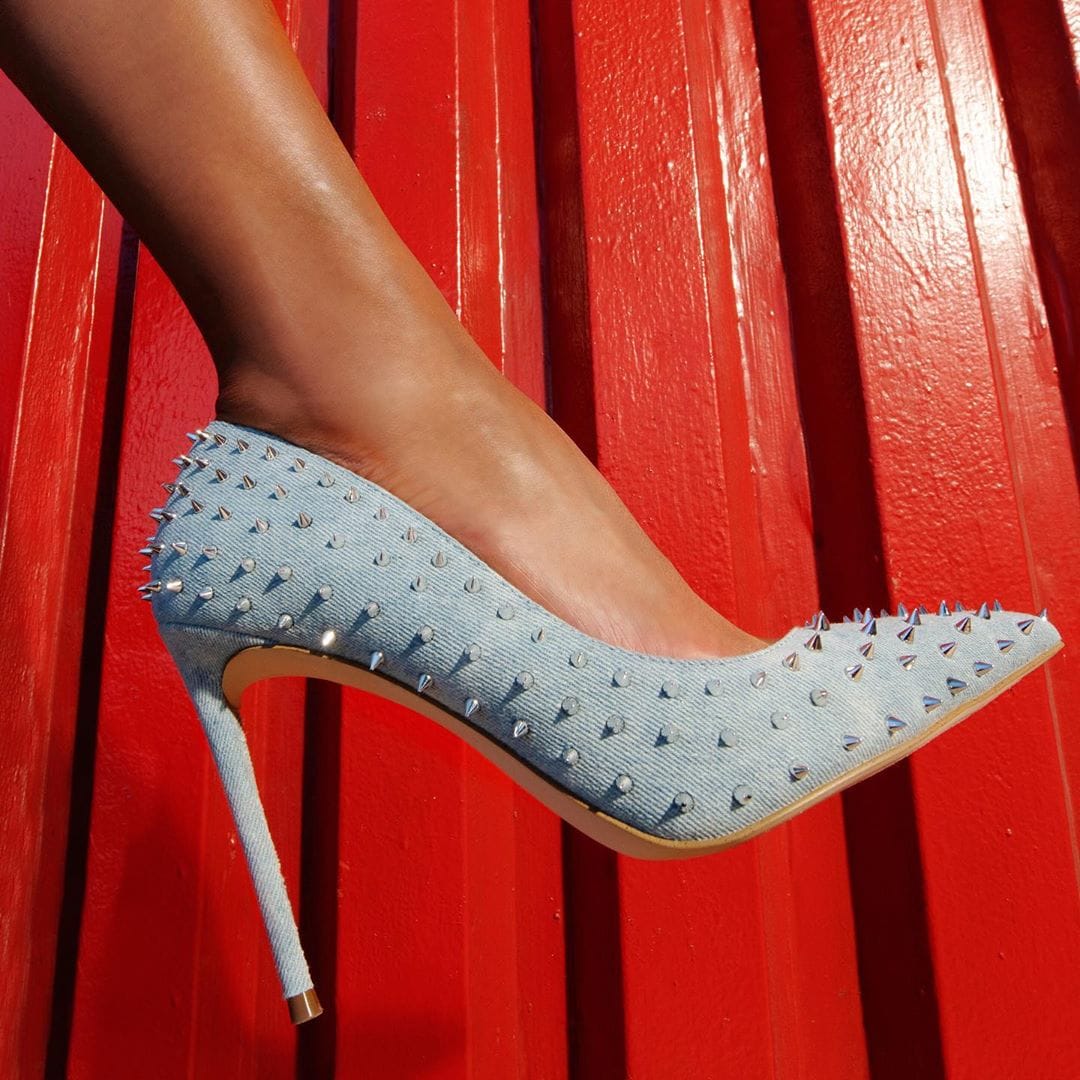 Pointy Vala Tall Stiletto Heels, $94.95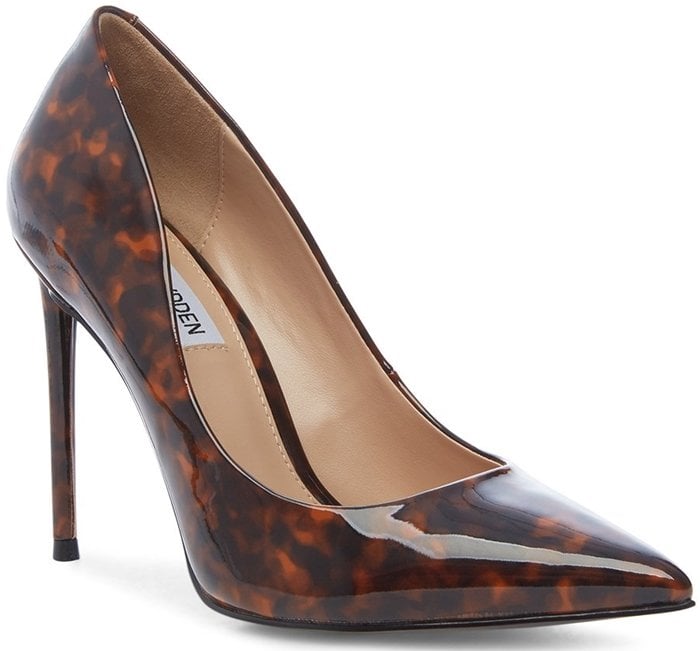 Love the shoes. Steve Madden is definitely one of my favs!! You can wear these shoes with so many different color outfits, including jeans! Now for these, DEFINITELY size at least half size up!
After looking at the recommended sizing, It said this shoe ran small so I ordered a half a size up. Unfortunately, my heel slid right out the back!

So I returned and got my usual size. A little snug on the first try on but these will loosen up a little once you wear them for a bit. So beautiful!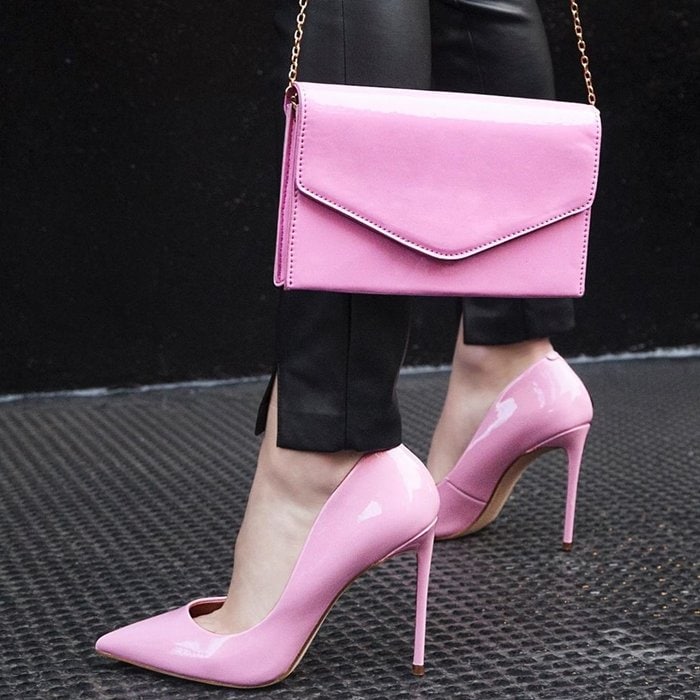 Love love these!!! Sexy red color! The heel hugs your foot so they don't slip. The spike does not wobble or squeak. Solid. I wear them all day at work. On my feet for 8 hours. Easy to walk in. I want to buy a backup for the day I need to replace them.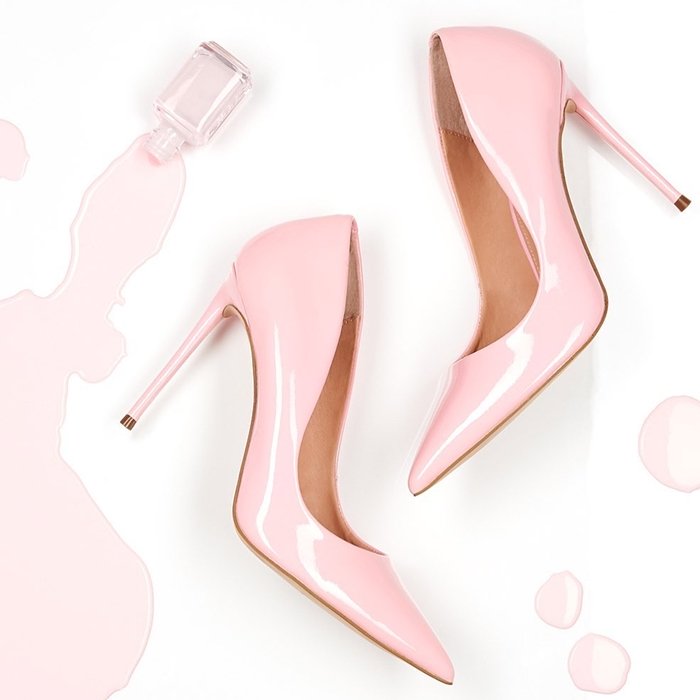 Go up half a size than I normally would in other heels but what I liked the Vala isn't as narrow as the Daisie pump from Steve Madden which makes me like these a lot more, the Vala pointy toe pump hugs my feet perfectly.
I ordered the black and nude colors. Only tried them on but super sexy and give legs for days due to the heel height! They run small by a half size so order a 1/2 size up!
True to size, a little tight for the first wear but hoping they stretch out a little after a little time. The cognac/caramel color is perfect!