Some footwear brands are inescapable. They're everywhere on social media, and your friends and favorite celebrities can't seem to get enough of them.
Steve Madden is at the top of that list. It's a footwear brand that offers something for everyone, from sensible ankle boots to designer-inspired crystal-embellished stilettos.

Steve Madden is a popular American shoe brand that offers a more affordable alternative to premium brands without sacrificing its sense of luxury
The American footwear brand sits at a mid-tier price point, making it a budget-friendly alternative to luxury brands while still feeling like a splurge.
We're deep diving into the brand and discovering why Steve Madden's shoes are so famous. Whether you're building a capsule closet or want to explore new season styles, Steve Madden is a brand you'll always come back to.
Introducing Steve Madden: A Fashion Icon With an Unstoppable Vision
Steve Madden is a footwear brand that has evolved into a lifestyle powerhouse with a series of sister brands, including Steven by Steve Madden, Freebird, Stevie's, and Madden Girl.
It's now an established fashion empire, owning and operating brands that include Brian Atwood, Dolce Vita, Betsey Johnson, and Blondo.
"Working in a shoe store," he responded when asked by Reuters about the toughest job he's ever had.
"I started when I was 20, at Jildor [Shoes] in Cedarhurst, New York. It rivals prison as the longest two years of my life. As a shoe salesman, you have to learn how to be subservient and work hard and pay attention. But the biggest thing I learned was how to sell and what women want. That was a big thing."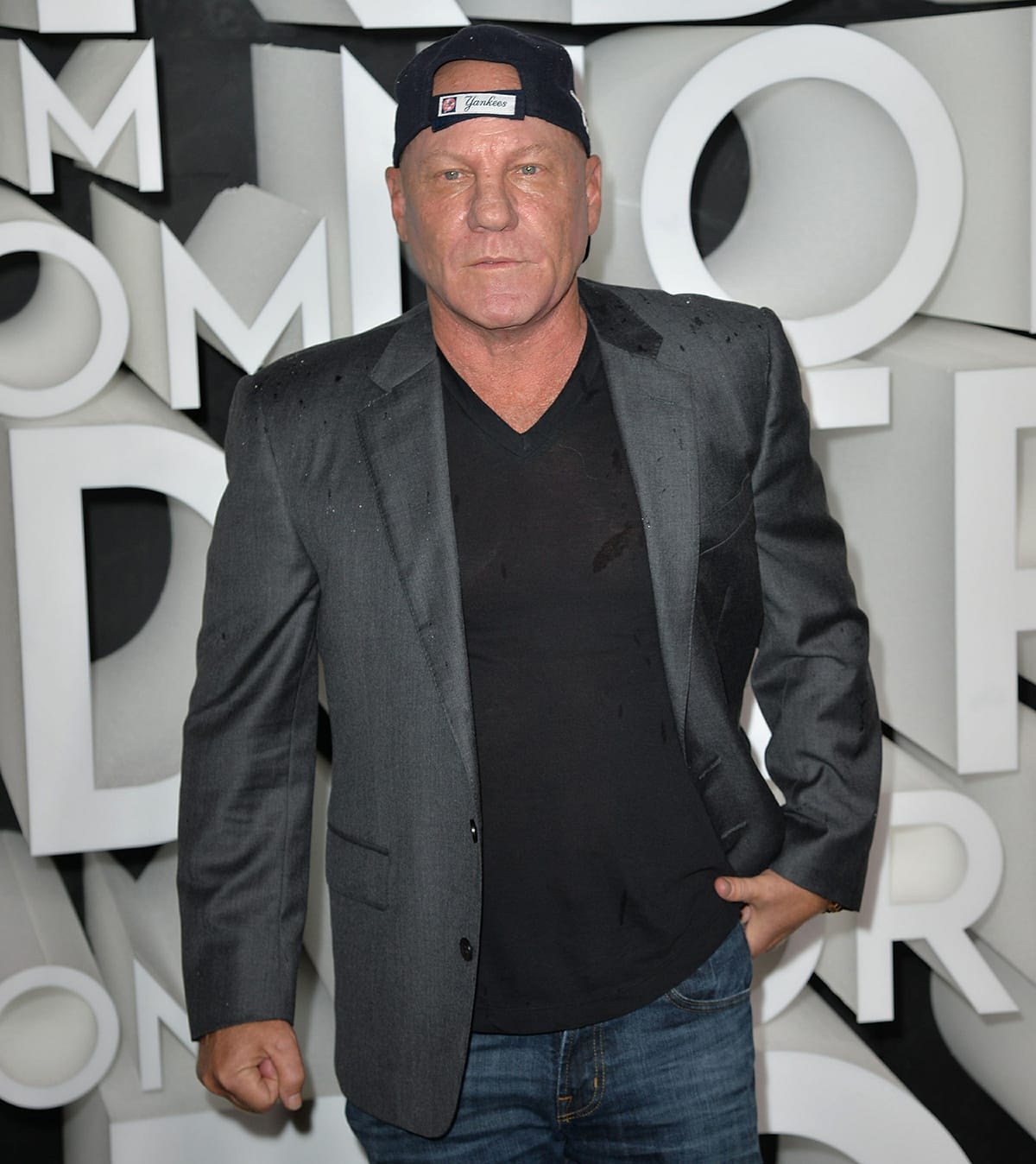 Steve Madden started his eponymous brand with $1,100 in 1990 by selling shoes out of the trunk of his car to small Manhattan stores (Credit: Kristin Callahan / ACE Pictures / INSTARimages)
When he was 32, Madden launched his eponymous fashion brand in 1990 with just $1,100 in the bank. With an unwavering focus on crafting vibrant silhouettes, Steve Madden honed his expertise from his factory in Queens.
His keen eye for fashion enabled him to forecast trends and bring the latest styles directly to the fingertips of everyday consumers. The brand draws inspiration from Madden's New York roots, infusing each design with a distinctive urban feel.
Madden's shoes were an instant hit. He was able to tap into the zeitgeist of the early 1990s when young people were looking for affordable, stylish shoes. He also had a knack for marketing his shoes and quickly became a household name.
In the early '90s, Steve Madden seized an opportunity when his high-school friend Danny Porush offered to assist in raising capital to expand his business. Madden eagerly accepted, leading to a multi-million dollar initial public offering (IPO) in collaboration with Stratton Oakmont, the brokerage firm co-founded by Porush and Jordan Belfort, famously dubbed the "Wolf of Wall Street."
This swift success transformed Madden into a wealthy individual practically overnight. However, this venture would later have legal repercussions, resulting in Madden serving time behind bars.
Steve Madden now has over 200 retail stores across 70 countries (Credit: Hiram Rios / Shutterstock)
In 1993, Madden went public with his company. The company's stock price soared, and Madden became a multimillionaire. He used his newfound wealth to expand his business and open new stores. He also began designing clothing and accessories.
In 2002, Madden was sentenced to 41 months in prison for stock fraud and money laundering. According to The New York Times, "He was arrested in 2000 as a result of an investigation of a scheme to manipulate 23 initial public stock offerings underwritten by the companies Stratton Oakmont and Monroe Parker Securities, both now defunct. It included the initial public stock offering of his own company in 1993."
He served his sentence and returned to his company. While Madden's conviction was a major setback for his company and his career, he has since rebuilt his reputation and is now one of the most successful fashion designers in the world.
In his memoir, "The Cobbler: How I Disrupted an Industry, Fell from Grace & Came Back Stronger Than Ever," Steve Madden tells the story of his rise to fame as a fashion designer and his fall from grace as a result of his addiction to drugs and alcohol. It's available on Amazon.
You can find Steve Madden products in over 200 retail stores across 70 countries. It's more than just a footwear brand. Steve Madden is a fully fledge lifestyle brand with ready-to-wear, fragrance, jewelry, bedding, and eyewear categories.
Where Are Steve Madden Shoes Made?
Steve Madden does not disclose its factory list, but as a publicly listed company, it can operate its own factories and production facilities without third-party support.
As a result of supply chain disruptions in 2021, Steve Madden decided to move approximately 50% of its women's production from China to Mexico and Brazil. Steve Madden's shoes are made in various countries, including China, India, Indonesia, and Vietnam.
The company made almost $2 billion in revenue in 2021, with Steve Madden continuing to operate as Creative and Design Chief alongside Edward Rosenfeld as CEO.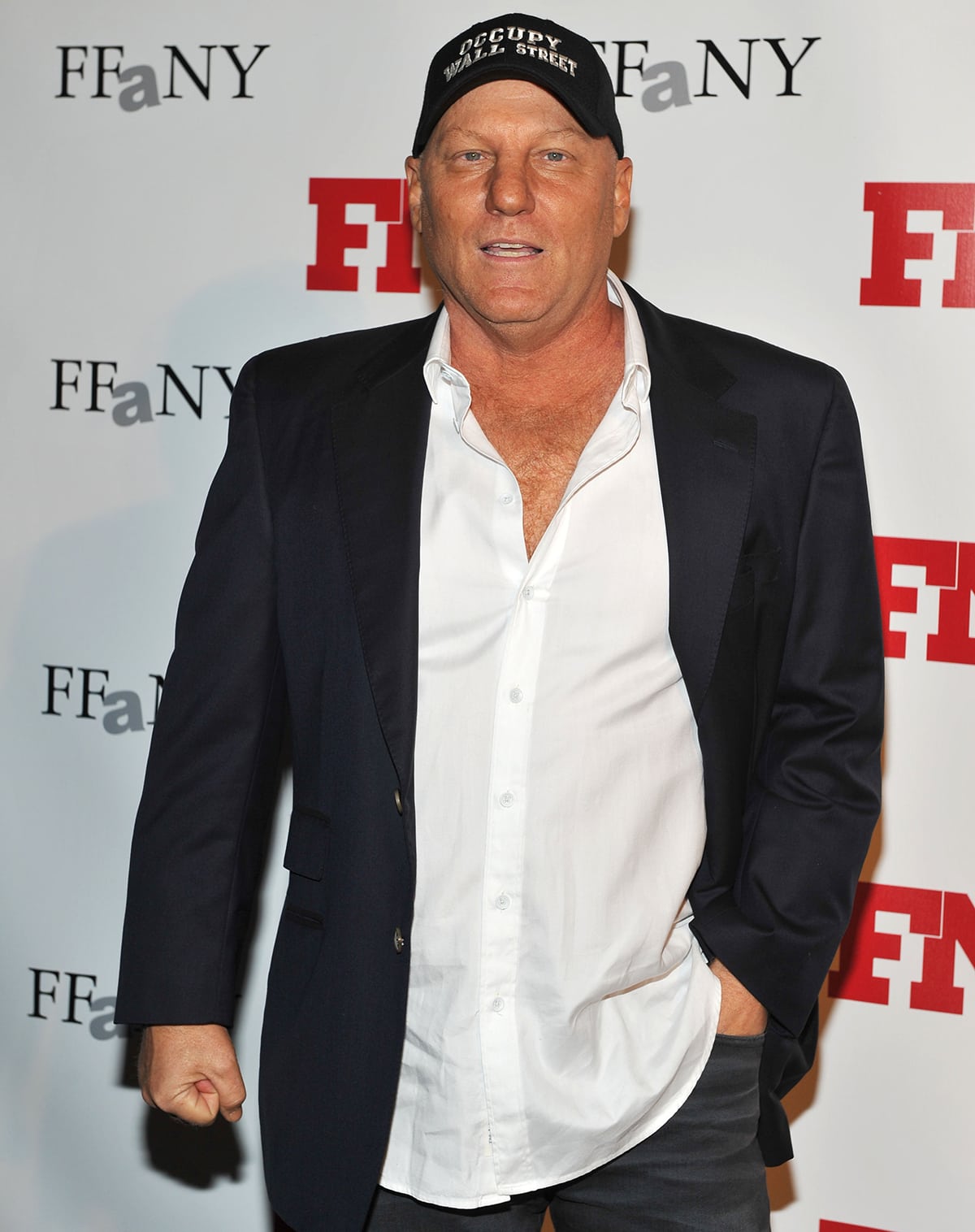 Steve Madden, the company's founder, remains its chief creative officer and head of design (Credit: INFevents)
Are Steve Madden Shoes Real Leather?
Not all Steve Madden shoes are made with real leather. The brand uses a range of materials, including vegan leather options. There is virtually a 50/50 split between real leather and vegan leather shoes within the Steve Madden brand.
You can expect to pay a little more for real leather Steve Madden shoes. We recommend double-checking the product description for your chosen style to determine whether it's made using real leather.
Steve Madden shoes are usually made of either real leather or vegan leather
Is Steve Madden a Fast Fashion Brand?
Steve Madden admits that it is a fast fashion brand that focuses on predicting trends and evolving with the fashion industry. The brand has committed to finding ways of being more sustainable while remaining reactive to new trends.
It's making steps towards becoming sustainable by transitioning to more eco-friendly materials and reducing the environmental impact of its supply chain. You can read more about Steve Madden's sustainability policy here.
How Steve Madden Shoes Became Popular
Steve Madden represents a "fusion of style and music," with the brand claiming that music is "in the DNA of what we do."
Madden has collaborated with several celebrities through his Steve Madden Music platform, which has led to them wearing Steve Madden shoes.
Nicola Peltz, Heidi Klim, Nicole Scherzinger, Emily Ratajkowski, and Julianne Hough are just a few of the musicians who have been linked to Steve Madden.
Nicola Peltz, Heidi Klim, Nicole Scherzinger, Emily Ratajkowski, and Julianne Hough wearing Steve Madden shoes (Credit: IPA / Fototre / JENNIFER GRAYLOCK / Palace Lee / ROGER WONG / INSTARimages / Janet Mayer / Startraksphoto)
Steve Madden became a popular mainstream footwear brand almost instantly because of its focus on predicting trends.
Before Steve Madden, it would often take several seasons – or even years – for styles to make their way from the runway and into consumer-facing brands.
Steve Madden transformed the footwear industry with a focus on trend forecasting, releasing styles at the same time as luxury fashion brands and accurately predicting industry evolution and changing consumer behavior.
The brand also became popular as a one-stop shop that caters to an array of fashion aesthetics, from timeless Mary Jane silhouettes to chunky western cowboy boots.
Its attainable price point enables it to compete against brands at both ends of the spectrum, often providing the most popular alternatives to popular designer styles, such as the Balenciaga Triple S sneakers.
Steve Madden has become a one-stop shop for trendy and classic footwear styles
The Most Famous Steve Madden Shoes
Steve Madden is most famous for reinventing the platform shoe, making the classic '70s rockstar style an icon for the brand. The brand has hundreds of footwear styles for you to choose from, offering everything from timeless classics to next season's must-have styles.
We're rounding up some of the most sought-after Steve Madden shoes that you can purchase this season:
1. Mona Leather Sandals, $89.95 at Nordstrom
Get your 'ugly dad shoes' with Steve Madden's classic "Mona" style. It's available in an array of colors and materials, including tweed.

These leather flatform sandals feature a classic three-strap design, a molded footbed, and a turnlock closure
2. Knox Raffia Slides, $59.95 at Zappos
These sleek and related slide shoes are a budget-friendly alternative to the Dior "Dway" slides with the same classic raffia look.
The Steve Madden Knox slides boast a single wide strap woven with everyone's favorite travel destination
3. Belina Tan Leather Flats, $89.95 at Zappos
Embrace Parisian chic with Steve Madden's iconic "Belina" sling-back flat shoes. They're the ultimate flat shoe that will take you from the office to weekend brunch.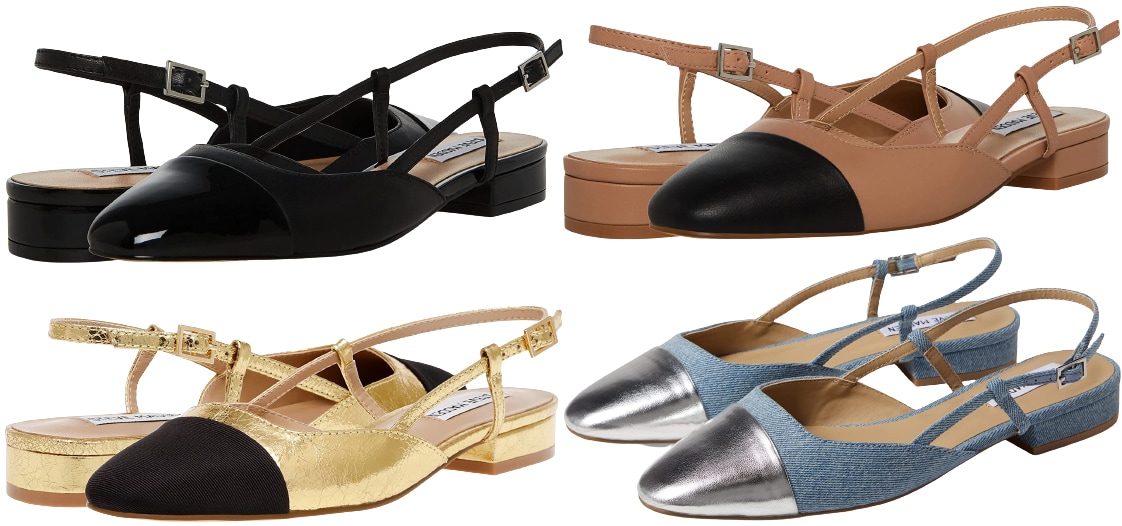 The sleek Belinda slingback flats have low block heels, almond toes, and delicate slingback straps
4. Possession Sneakers, $99.95 at Nordstrom
Get the look and feel of your favorite designer sneakers for under $100 with Steve Madden's "Possession" sneakers, which are the coolest dad sneaker on the market.

A trendy chunky dad sneaker, the Possession is made of synthetic material with a mesh upper and a 2.5-inch molded midsole
5. Polly Platforms, $79.96 (from $99.95) at Nordstrom
Go back to Steve Madden's roots with these iconic "Polly" slide sandals that you'll live in all summer long.
The Polly slide sandals have tubular padded straps, subtle platforms, and high block heels
What to Know When Buying Steve Madden Shoes
We're answering the most common questions about Steve Madden shoes to help you make the right decision when buying your next pair.
Does Steve Madden have good-quality shoes?
Steve Madden produces high-quality shoes at an attainable price point, with most styles being around $100.
Steve Madden shoes are not just comfortable and stylish but also durable and affordable
Do Steve Madden shoes run big or small?
Most Steve Madden shoes run true to size. We recommend ordering a size up if you typically take a half-size when shopping for shoes.
You can double-check Steve Madden's sizing recommendation by reading their product descriptions and customer reviews.
Steve Madden's sizing chart for women and men (Credit: Steve Madden)
Which celebrities wear Steve Madden shoes?
Celebrities who have been spotted wearing Steve Madden shoes include Joey King, Lil Mama, Paris Jackson, Heidi Klum, Olivia Wilde, Winnie Harlow, Iggy Azalea, and Dakota Johnson.
Jenna Ortega, Victoria Justice, and Ashley Tisdale are among the celebrity fans of Steve Madden (Credit: Sara De Boer / startraksphoto / ACE / INFphoto)
What brands are like Steve Madden?
There are several comparable shoe brands that you'll want to check out if you're a fan of Steve Madden.
Brands like Steve Madden include Aldo, Nine West, and Cole Haan. They're comparable to Steve Madden as they focus on trend forecasting alongside offering classic footwear styles with a contemporary feel.
Are Steve Madden shoes on Amazon real?
Fashion and footwear brands are increasingly bringing their products to Amazon. Steve Madden offers a limited range of footwear and accessories for sale through Amazon's marketplace.
However, it's worth reviewing the listing to ensure you're purchasing directly from Steve Madden and not a third-party seller.