Vanessa Hudgens doesn't let a zipper mishap overshadow her taste in fashion.
While out and about in Los Angeles on March 27 with her younger sister, Stella, Vanessa was spotted wearing a lovely floral maxi dress with cutout details.
The religious actress is known for her breezy bohemian style, and this floral maxi dress is the perfect choice for her.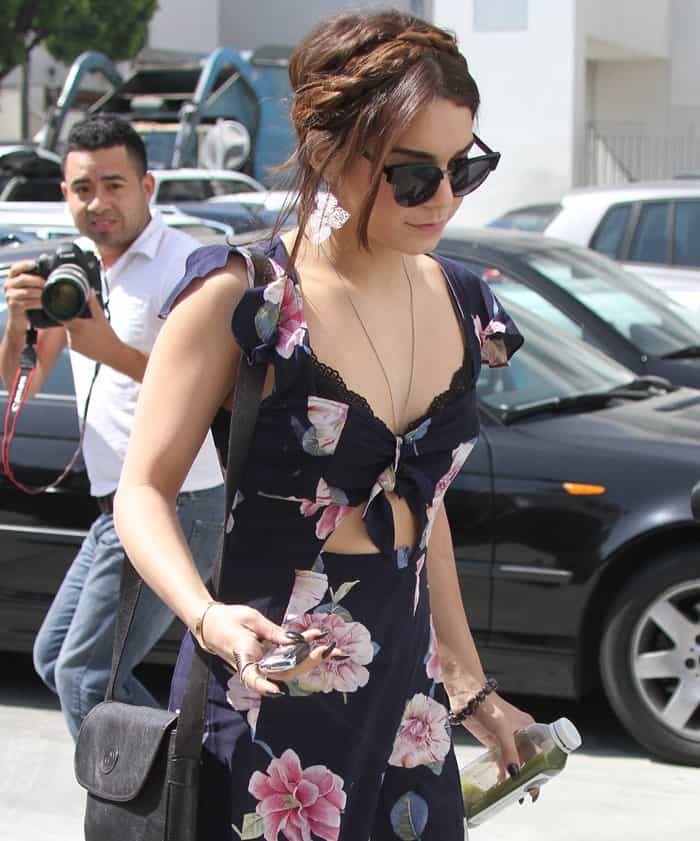 Celebrated for her signature bohemian flair, Vanessa Hudgens' choice of this dress seemed fitting — a perfect reflection of spring's blossoming spirit (Credit: WENN)
Ideal for spring, Vanessa's flirty dress is utterly feminine and exemplifies California ease. Unfortunately, she was caught on cam with the dress' zipper undone along her side, revealing a tiny bit of her underwear.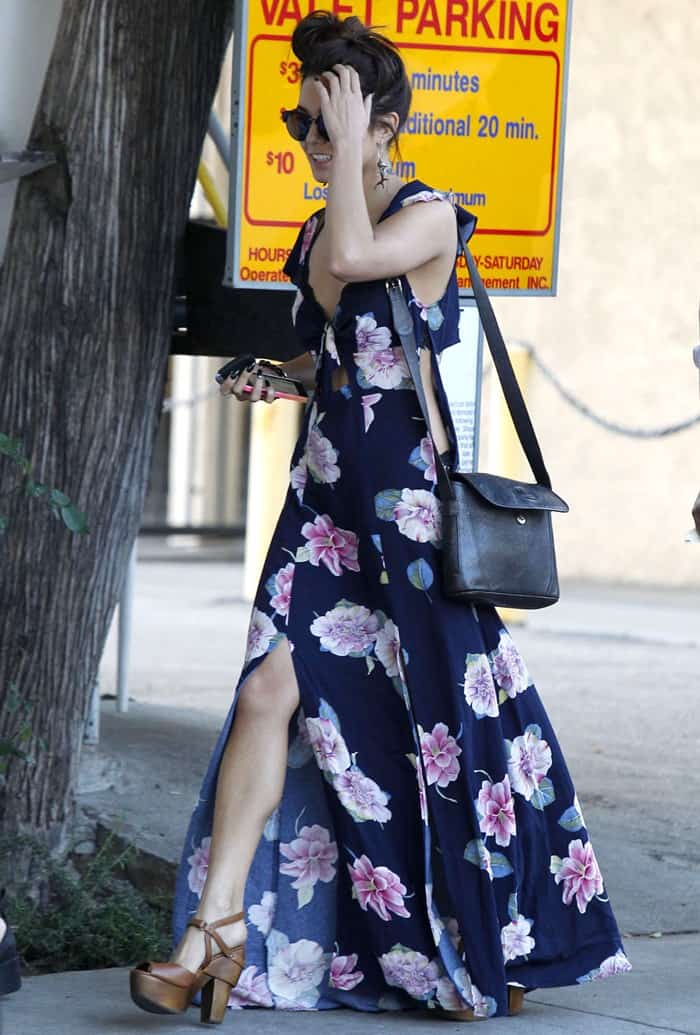 While taking a leisurely stroll in Los Angeles, Vanessa Hudgens turned heads in a stunning floral maxi dress with chic cutout details (Credit: WENN)
Despite the wardrobe malfunction — which could happen to anyone — Vanessa clearly showed us how to style a cute maxi dress and show off her well-toned legs.
The dress, with its whimsical design, epitomized the relaxed California vibe while highlighting Vanessa Hudgens' feminine charm (Credit: WENN)
With her messy top bun and retro sunglasses, she looked effortlessly pretty. And her chunky platform sandals even elevated her whole outfit.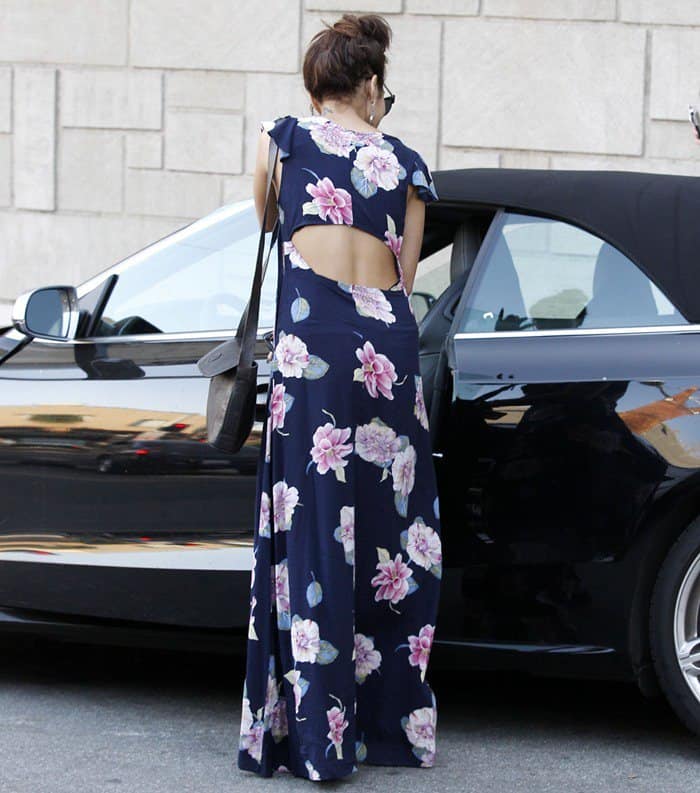 Vanessa Hudgens leaves Nine Zero One hair salon in West Hollywood in Los Angeles on March 27, 2013 (Credit: WENN)
In particular, Vanessa's strappy brown leather clogs from Koolaburra are great for adding a bit of height to a petite form. Chunky heels make them comfortable and easy to wear.
You can catch the stylish actress in this month's new release, Spring Breakers, alongside Selena Gomez and Ashley Benson.
In the meantime, if you'd like to mimic her relaxed style, shop these Koolaburra clogs on Amazon. They also come in black.
Koolaburra 'Starla' Clogs in Chestnut, $198.95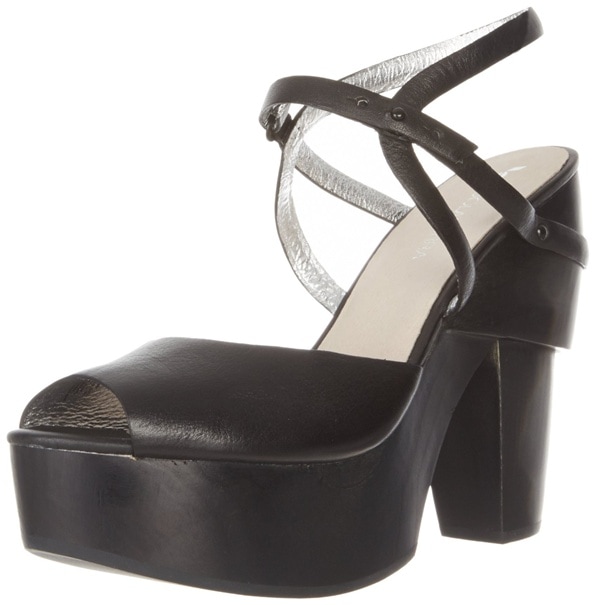 Koolaburra 'Starla' Clogs in Black, $198.95