We've become accustomed to seeing Vanessa Hudgens attend Coachella every year. But, it looks like the actress has better things to do this year.
Vanessa ditched her annual visit to the early summer music and arts festival in order to make her Broadway debut in the revival of the musical Gigi.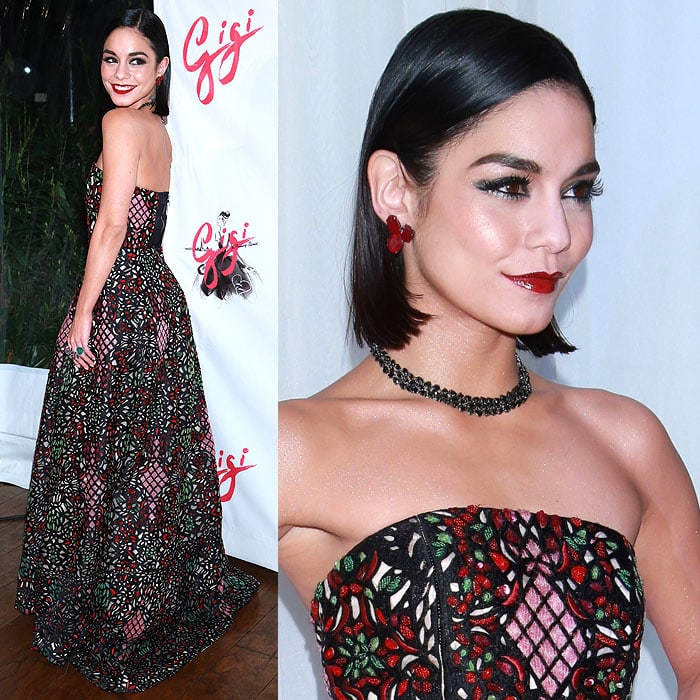 Vanessa Hudgens attends an after-party — held in celebration of the opening night of her Broadway show, "Gigi" — at Tavern On The Green in New York City on April 8, 2015
The 26-year-old star made her dramatic entrance Wednesday at the show's opening night after-party.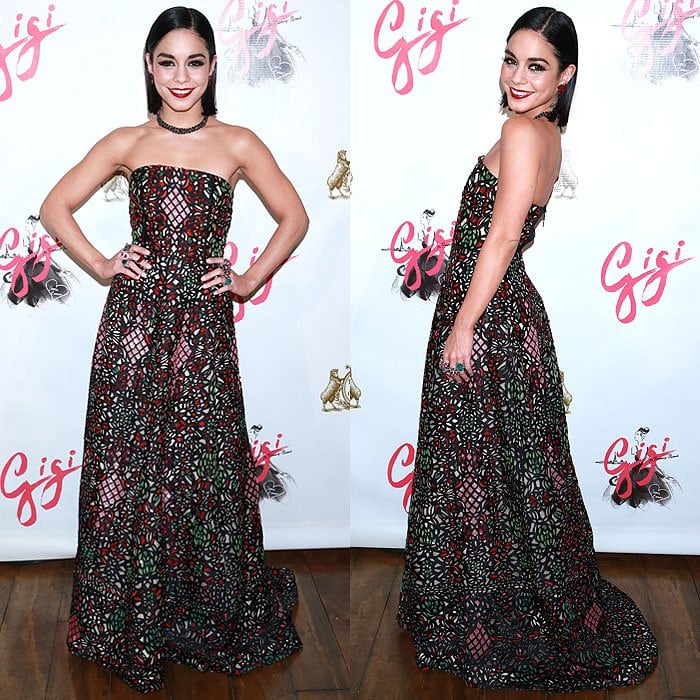 Vanessa Hudgens shows off a dramatic strapless dress by Alice + Olivia by Stacey Bendet
For the occasion, Vanessa wore a stained-glass inspired Alice + Olivia by Stacey Bendet strapless gown.
She wore dark eye makeup and bold red lipstick to accentuate the gothic vibes of the red-and-green dress and wore her dark hair in a simple side-parted bob.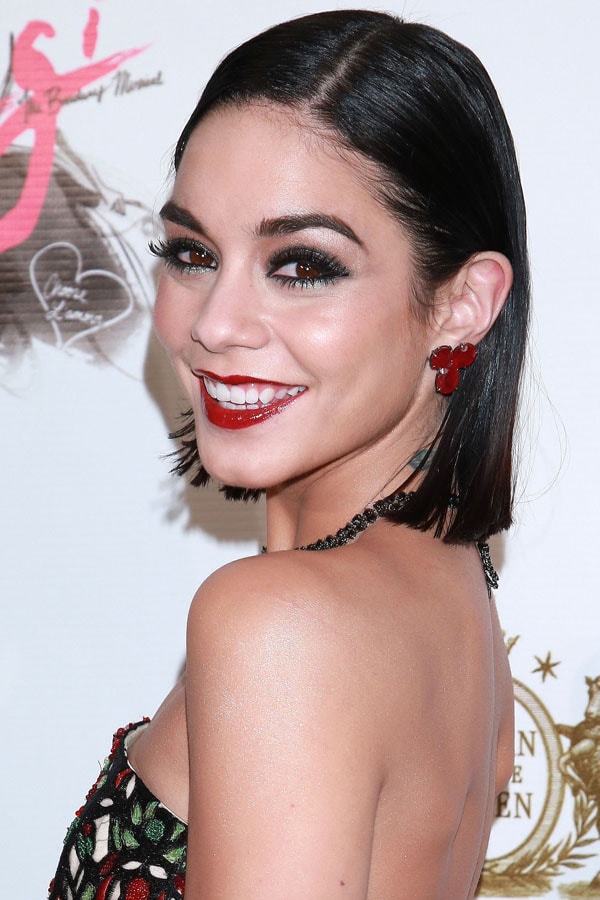 Vanessa Hudgens matches her blood-red lips to her ruby red earrings
Vanessa finished up her look with red statement earrings, a sparkly choker, and green-and-red rings.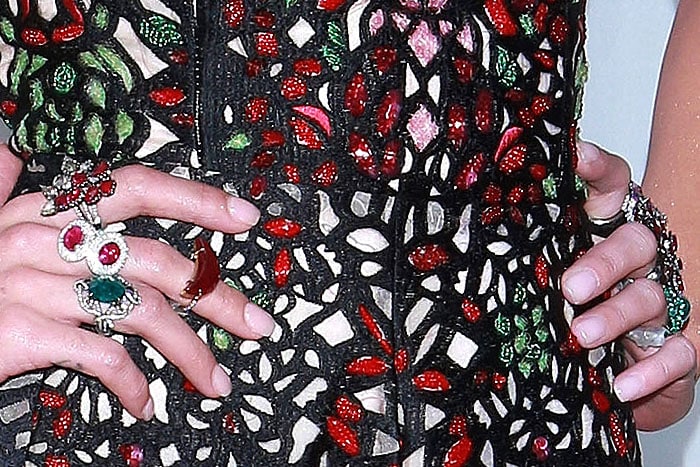 Vanessa Hudgens shows off a compilation of color-coordinated green-and-red rings
While some critics thought Vanessa's Alice + Olivia look was a bit too dark and heavy for the entertainer's petite frame, we love the mature style she's been evolving into.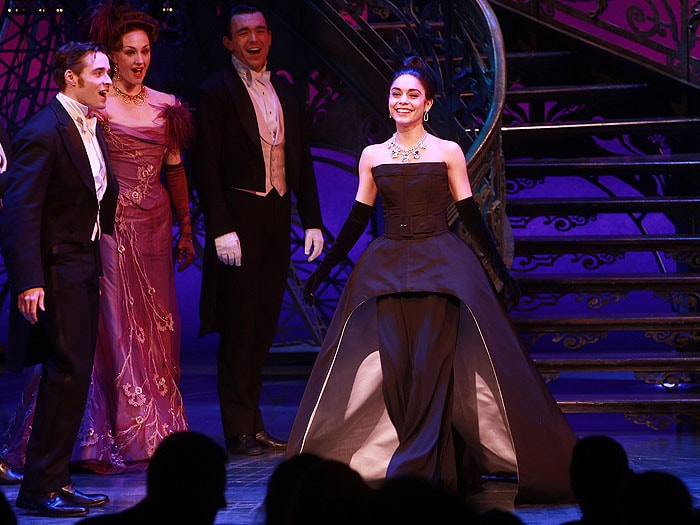 Vanessa Hudgens performs during the opening night of the Broadway show "Gigi" at the Neil Simon Theatre in New York City
Vanessa's performance in Gigi has also received a bit of criticism, but it looks like the negativity isn't phasing the actress one bit.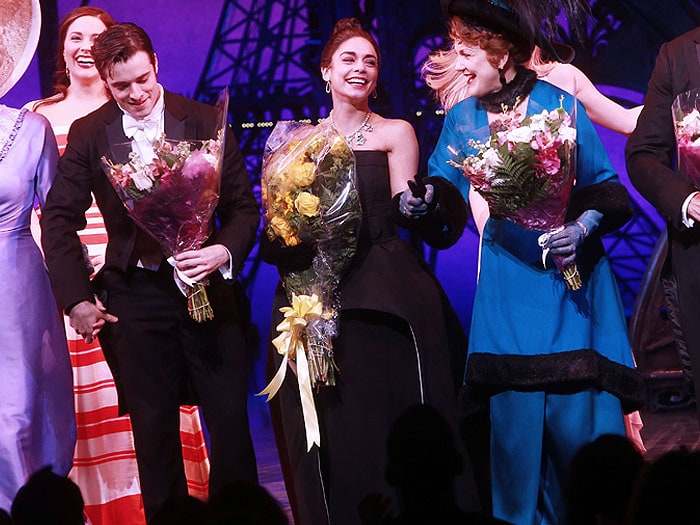 Vanessa Hudgens and her "Gigi" co-stars take a bow and receive flowers after their performance
Will you be watching Vanessa Hudgens in Gigi?
From the looks of it, Vanessa wore her favorite pair of Saint Laurent "Jane" ankle-strap sandals to opening night.
The classic shoe style really does go with everything. We've spotted everyone from Hilary Duff, Chloe Moretz, Chrissy Teigen, Miley Cyrus, Jennifer Aniston, and Angelina Jolie wearing the extremely versatile two-band sandals.
Check out the authentic "Jane" sandals at Nordstrom — and two amazing dupes from Jeffrey Campbell and Steve Madden — at Zappos.
Saint Laurent "Jane" Ankle-Strap Sandals, $795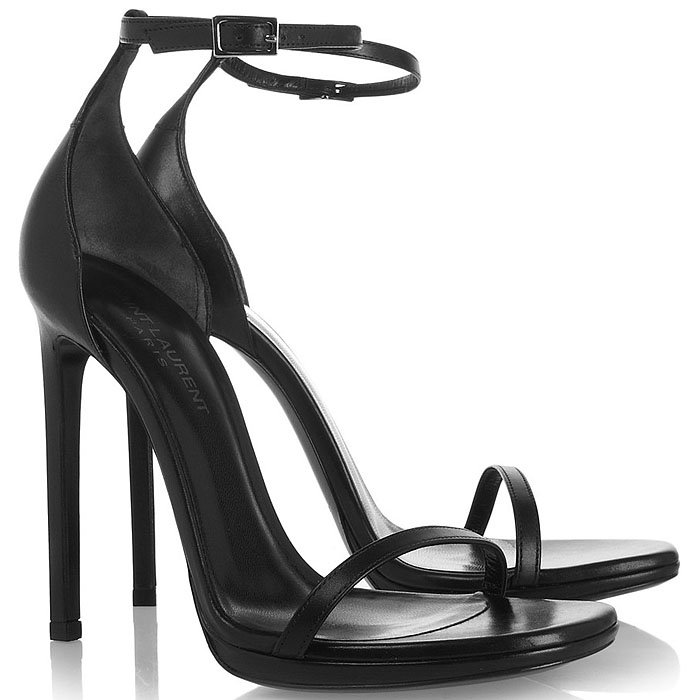 Jeffrey Campbell "Strides" Ankle-Strap Sandals in Black Leather, $160
Steve Madden "Gea" Ankle-Strap Sandals, $55.98 to $79.95
Credit: Joseph Marzullo / WENN