Venus Williams is already impressive enough when she plays tennis in, well, tennis shoes. But playing tennis in heels? We're doubly impressed.
Okay, so the match was a virtual one, so Venus didn't have to do any actual running. But, it was still quite interesting to see a Wimbledon champion in heels while hitting non-existent tennis balls.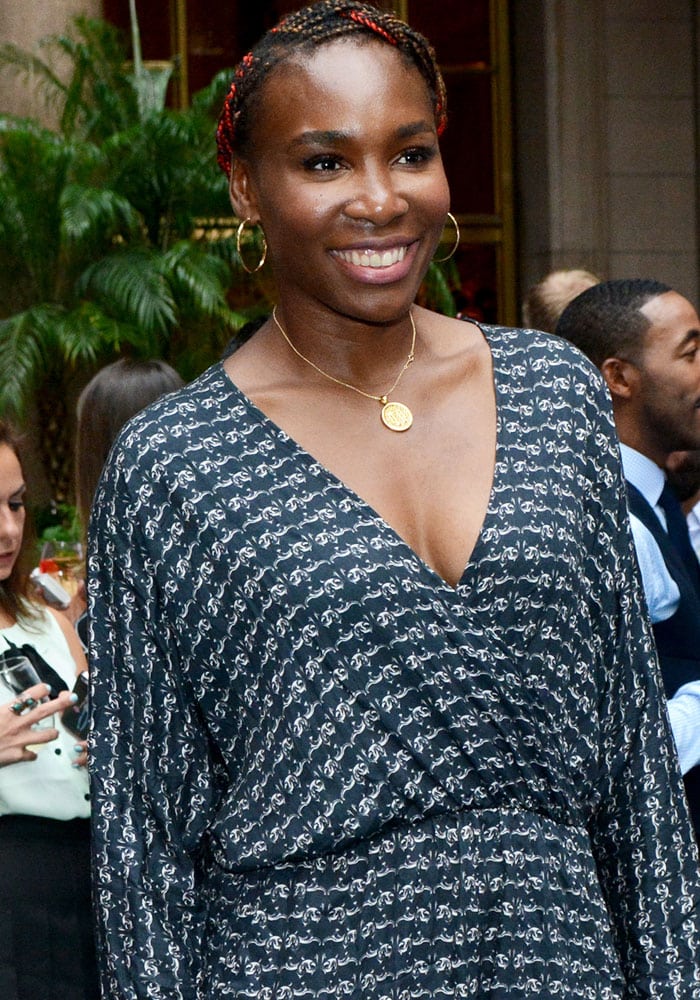 Venus Williams holds a virtual tennis competition in New York on August 26, 2016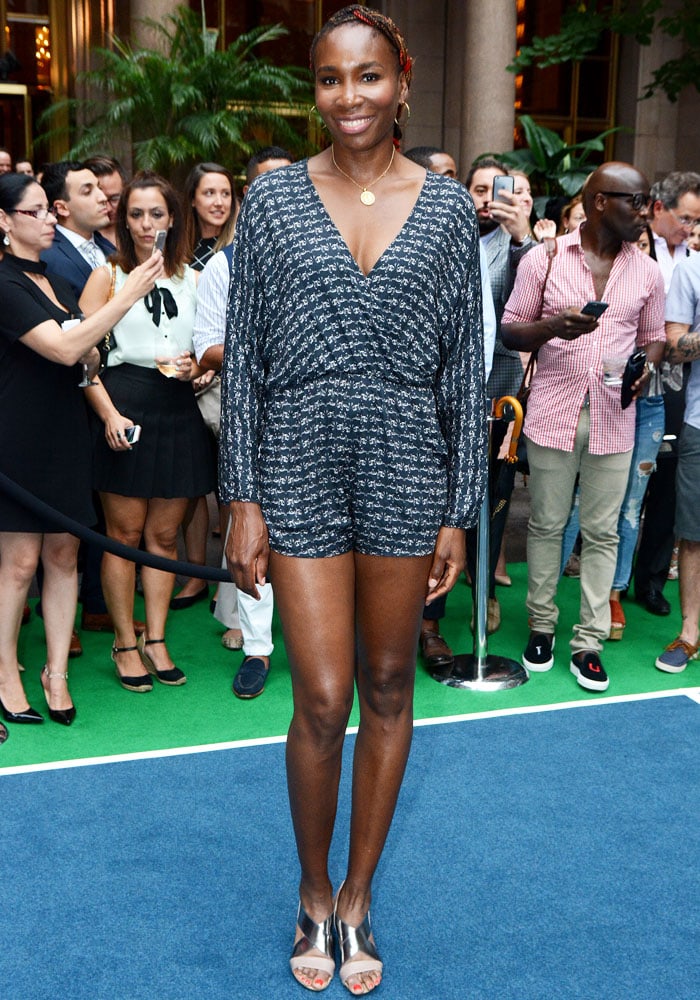 Venus trades in her active wear for a romper and heels
Venus took on a virtual tennis match against her sister Serena in an event-ready outfit. The tennis champion traded in her activewear for a long-sleeved printed romper. The tennis superstar styled the piece with hoop earrings, a gold pendant necklace and a pair of silver-and-nude sandals.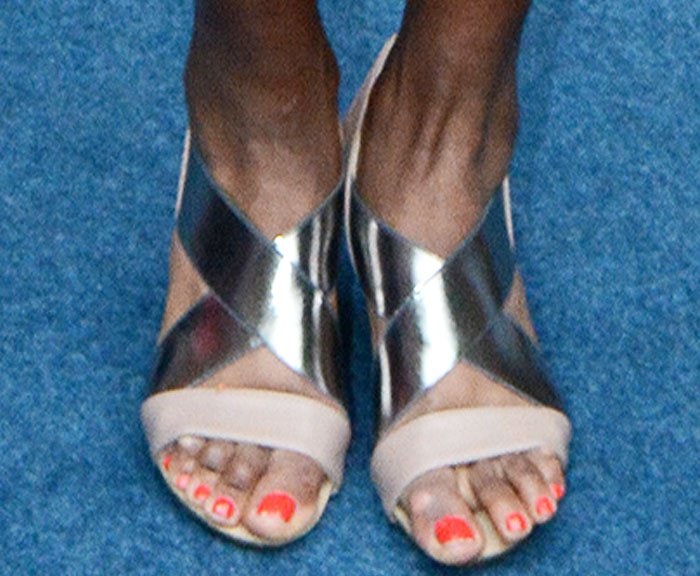 The tennis champion switched out her rubber shoes for a pair of dainty metallic-and-nude sandals
Venus poses with Wimbledon veterans Serena Williams and Rafael Nadal
Venus appeared to have lost the virtual tennis match to her sister Serena, who was wearing flats for the event. We can't say for certain if the metallic heels did Venus in, but we did enjoy seeing the two compete at a leisurely pace.
Fellow Wimbledon veteran Rafael Nadal was also spotted at the event.
Check out a similar pair of BCBGMAXAZRIA sandals at Amazon, 6pm and Neiman Marcus Last Call.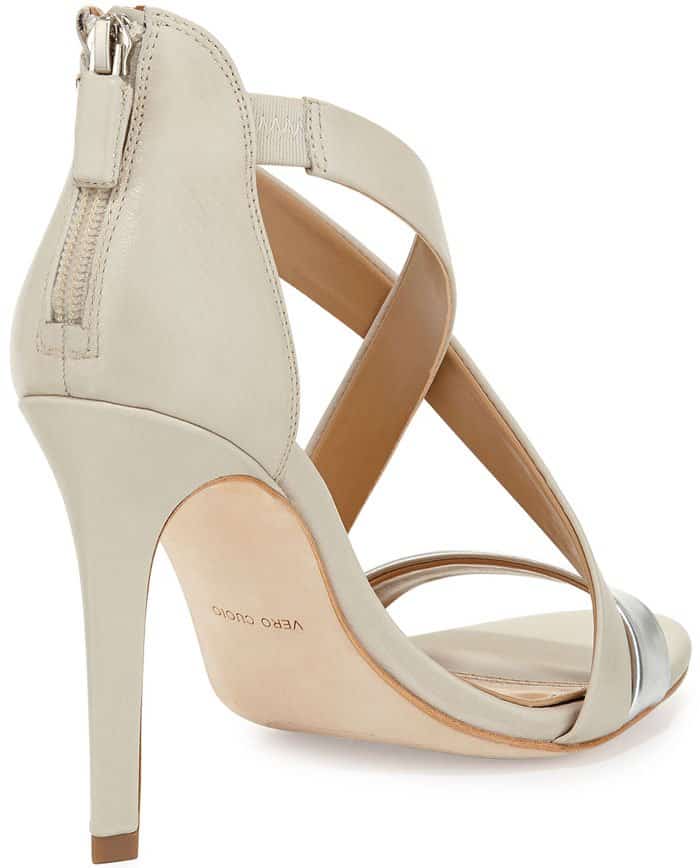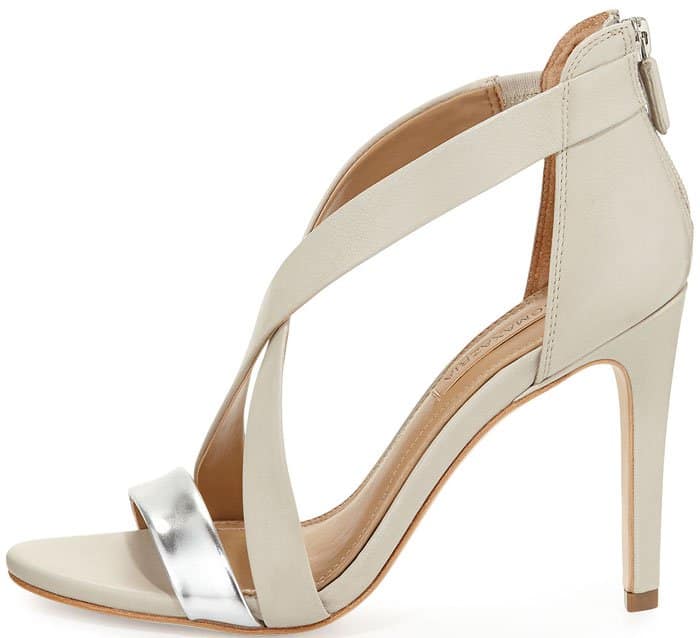 BCBGMAXAZRIA "Rainn" Dress Sandal, $89.50 – $137.99 at Amazon, 6pm and Neiman Marcus Last Call
Credit: Ivan Nikolov / WENN