We've watched Zendaya grow out of her awkward Disney kid phase and into an actual adult right before our very eyes. Now, at the tender age of 19, the actress shows a maturity that is rarely seen in teenagers who grow up in the spotlight. But, no matter how mature a teenager may appear to be, behavior around crushes? Always a different story.
The former Disney kid perfectly demonstrated how she acts around her crush at the premiere of HBO Film's "Confirmation" in Los Angeles.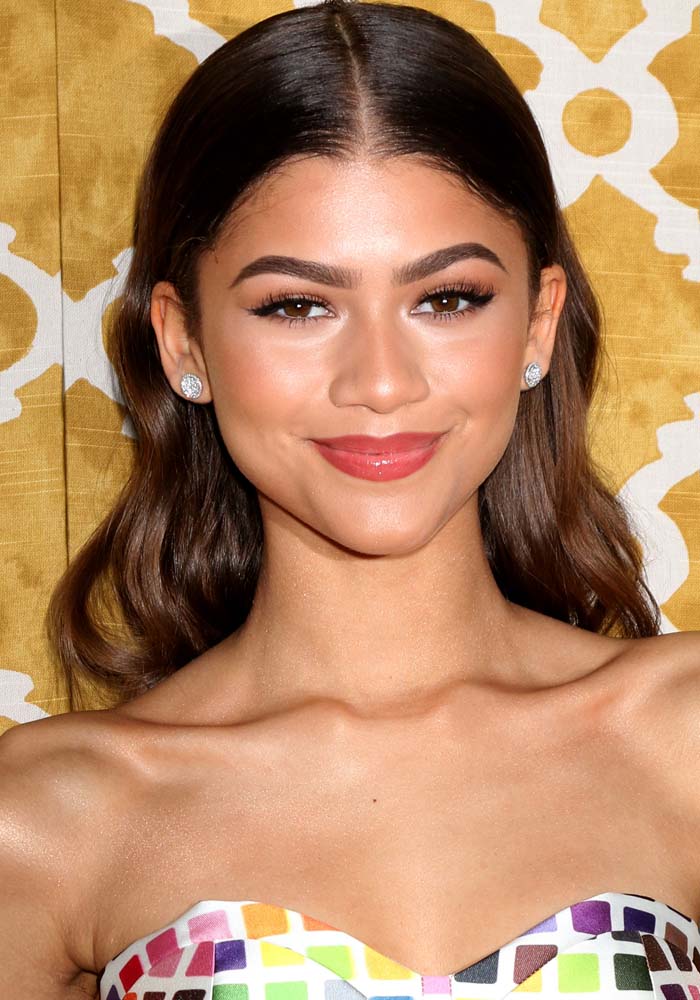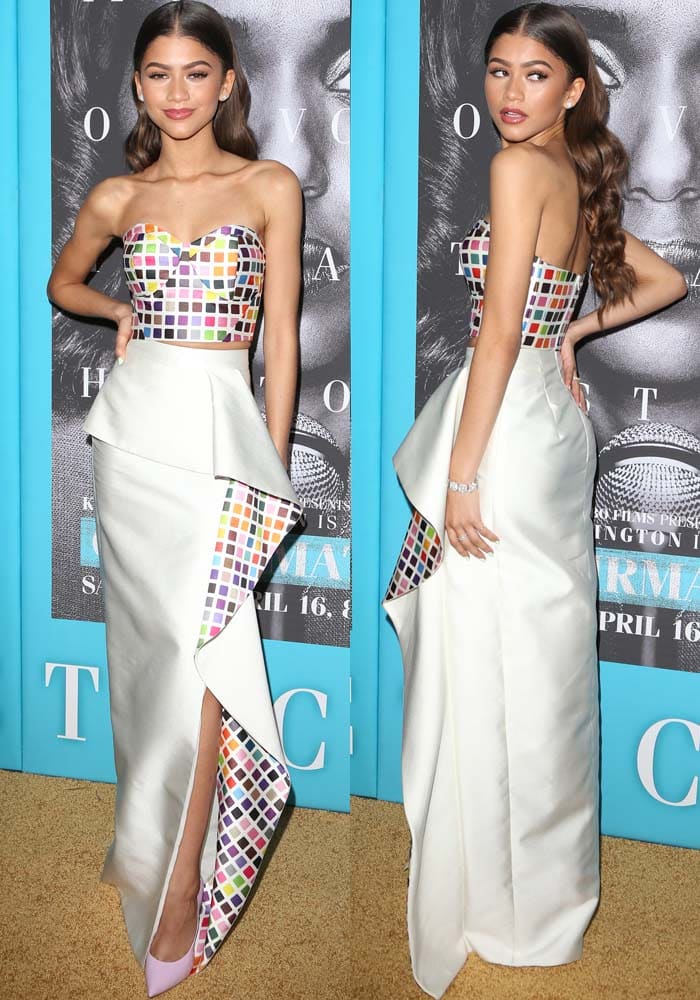 Zendaya at the premiere of HBO Films' "Confirmation" at Paramount Theater in Los Angeles on March 31, 2016
Zendaya wore a mosaic bustier with a matching ruffled skirt from designer Rani Zakhem, which she paired with a soft pink patent 'Blade' pump from Casadei.
We love how Zendaya put in the right amount of fun and class into this look, letting her hair to cascade to her waist in loose waves and keeping her makeup soft and dramatic.
Zendaya chooses a pair of patent pink 'Blade' pumps by Casadei to wear with her Rani Zakhem two-piece dress
No wigs this time: Zendaya brings out her natural long hair for her red carpet moment
Zendaya seemed to like her look as well. She later uploaded a video of her sultry red carpet look, captioning it with, "When you hear your crush call your name lol 😂".
OK, so that's probably not the way she would respond to her crush in real life. Or is it?
Grab a pair of Zendaya's pink patent "Blade" pumps from Casadei at Farfetch.
Casadei "Blade" Pumps, $575.41 at Farfetch
Casadei "Blade" Pumps, $612.70 at Farfetch
Credit: FayesVision / Nicky Nelson / WENN