Even before she signed up for Dancing with the Stars, Zendaya Coleman has been known here on Your Next Shoes to be a big shoe-a-holic. She may only be 16 years old and mostly have a Disney fan base, but the fab shoes Zendaya loves to wear on the red carpet have long gotten us sitting up and taking notice.
Now that she has acquired newfound fame after placing second to Kellie Pickler on DWTS, Zendaya is easily catching the attention of the paparazzi, too. That's very good for us because that means we get to see more of the fab shoes she loves to wear off the red carpet, too.
Take this yellow-and-purple outfit she was seen in as she exited her Manhattan hotel yesterday, for instance. We give her points for not shying away from wearing brightly colored booties with her already brightly colored dress.
Zendaya Coleman seen outside her Manhattan hotel in New York City on May 23, 2013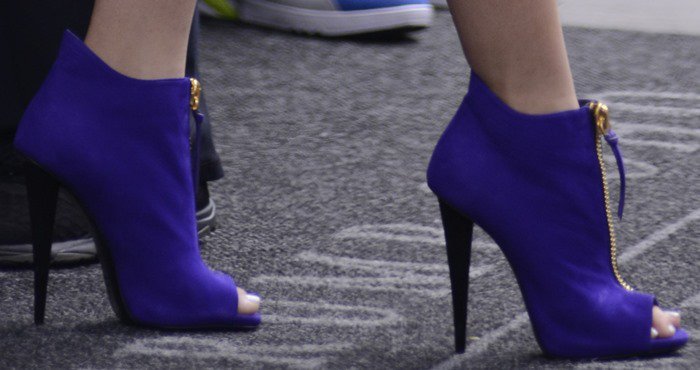 A closeup of Zendaya Coleman's bright purple Giuseppe Zanotti peep-toe booties
Earlier that day, Zendaya tweeted this edited picture of her wearing a less brightly colored but just as cute outfit:
Zendaya's Twitter pic with the caption "NY look #1 by @luxurylaw @donnakaranDKNY (I got them editing skills)"
Credit goes to Zendaya's stylist, Law Roach, for these fierce New York looks. Of course, some credit also goes to Zendaya for actually running around NYC in the sky-high heels her stylist chose for her to wear!
The gold-zipped purple booties in the first set of Zendaya Coleman's pictures are these ones from the shoe-lust-inducing Giuseppe Zanotti Fall 2013 collection that we've also spotted on Nicki Minaj: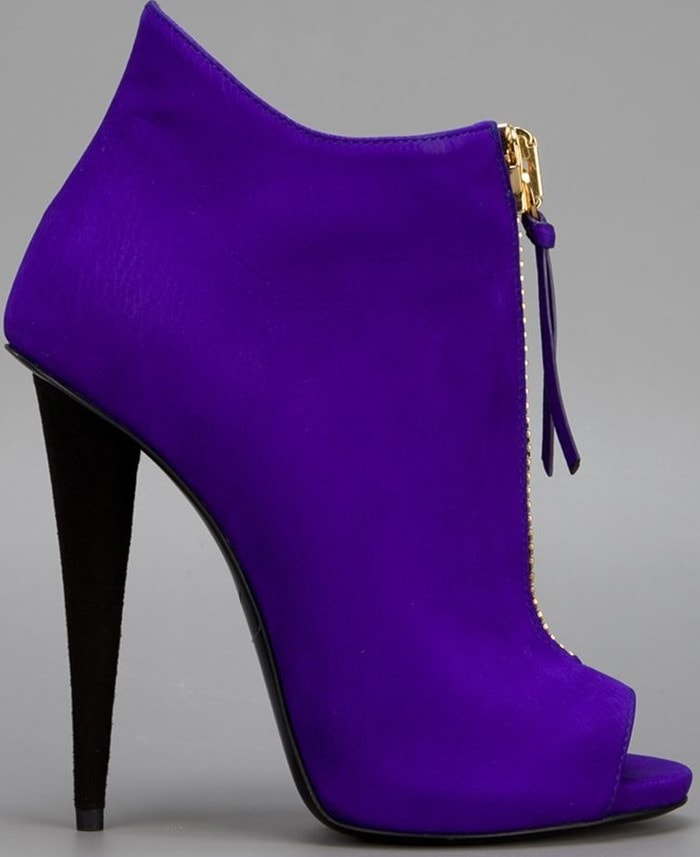 Giuseppe Zanotti Design Zipped Peep Toe Booties, $895 at Farfetch
The shoes she's wearing in the picture she tweeted are these sporty DKNY heels: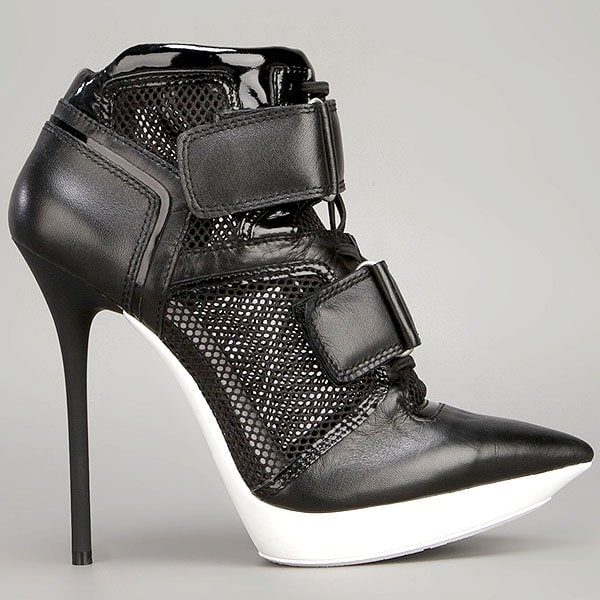 DKNY Runway "Pulse" High Top Platform Pumps, $381.53 at Farfetch
At the rate she's going, Zendaya Coleman is set to be one of our blog's future top featured celebrities.
Aside from having great taste in footwear, this girl can also really dance. Do yourself a favor and watch her showcase her immense talent on DWTS in the video below.
Credit: TNYF/WENN/Zendaya's Instagram