Zendaya embodied Joan of Arc in an armor-inspired Atelier Versace chainmail gown at the 2018 Met Gala. The young fashionista appeared to be channeling Milla Jovovich's portrayal of the patron saint of France in the 1999 film "The Messenger: The Story of Joan of Arc" but with Milla's iconic red bob from "The Fifth Element."
Z totally owned the look and even put on an serious air while posing for the cameras. She stood tall in her army-commanding ensemble in silver Jimmy Choo "Max" platform sandals previously spotted on Jennifer Lopez and Hailey Baldwin.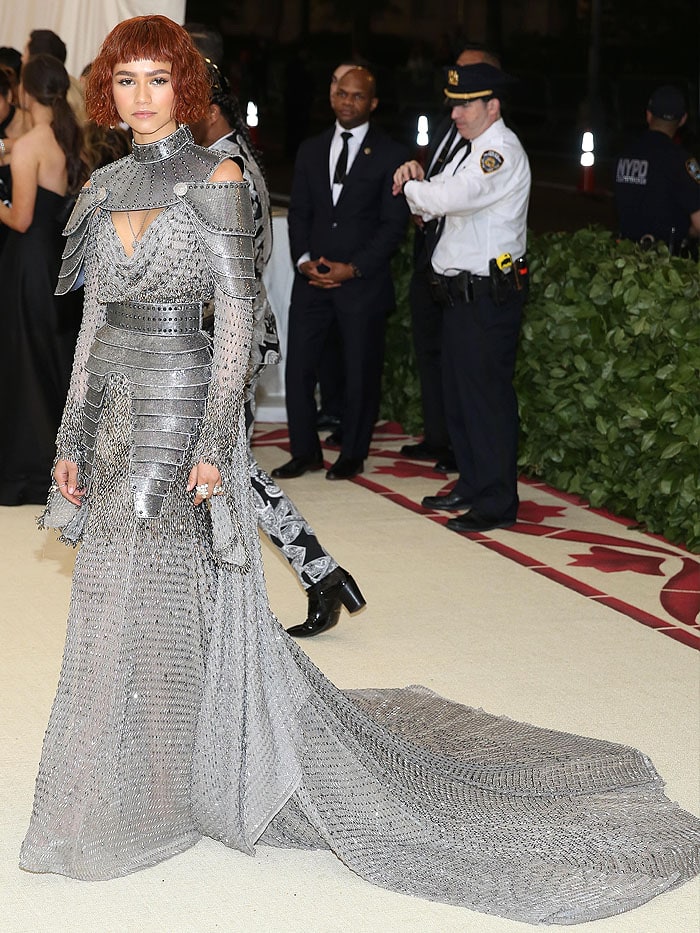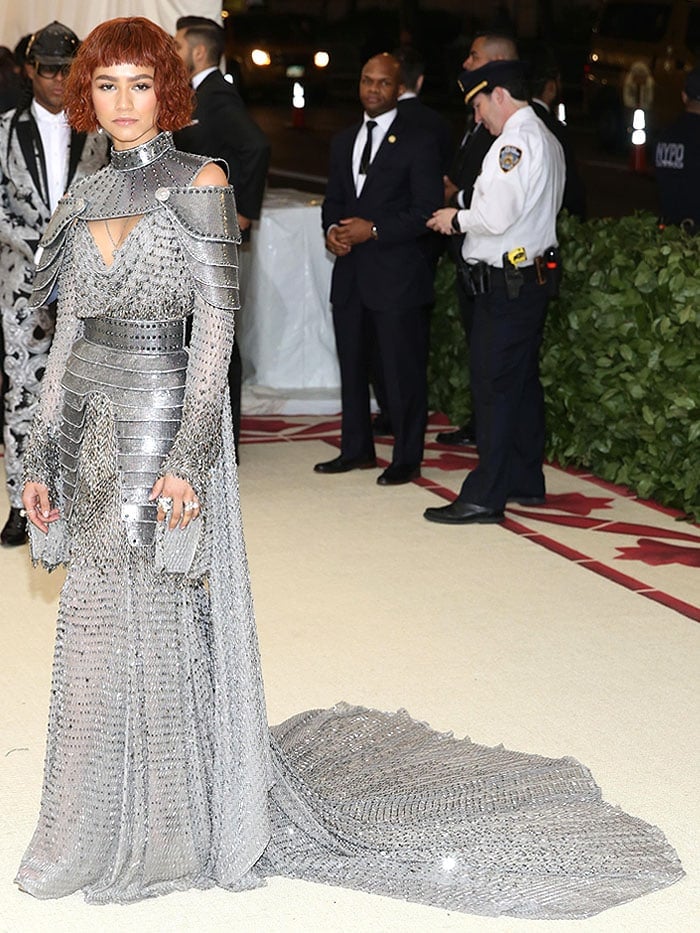 Zendaya channeling Joan of Arc in an Atelier Versace armor and chainmail gown at the "Heavenly Bodies: Fashion & The Catholic Imagination" Costume Institute Gala at The Metropolitan Museum of Art in New York City on May 7, 2018.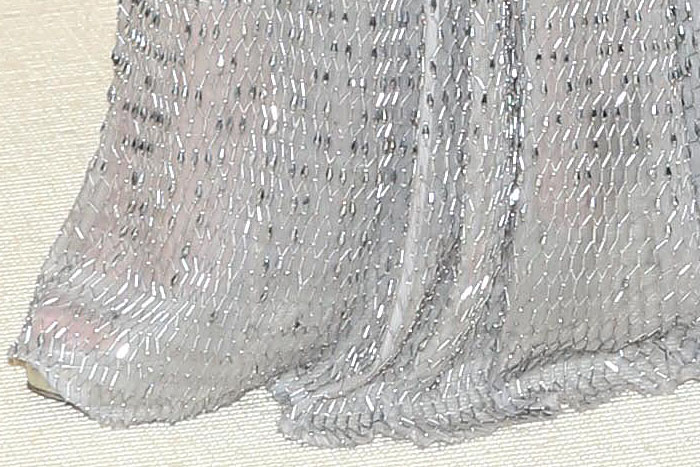 The silhouette of Zendaya's silver Jimmy Choo "Max" platform sandals from underneath the silver mesh fabric of her Atelier Versace Met Ball gown.
Shop the striped-heel version of the celebrity-favorite Jimmy Choo "Max" platforms at Farfetch.
Jimmy Choo 'Max' Platform Sandals, $995 at Farfetch
Shailene Woodley also tried to rock an armor-inspired look in a custom Ralph Lauren Collection mini-dress with white ruffled cuffs. Unfortunately, she instead channeled the Wizard of Oz's Tin Man in the duct-tape-like creation that fitted her poorly at the armpits and bust.
A high ponytail with blunt bangs and silver thigh-high boots that seem to be more fitting at last year's "Fashion in an Age of Technology"-themed Met Gala completed the "Divergent" actress's look.
Shailene Woodley in a custom, armor-inspired, metallic silver Ralph Lauren Collection dress with white ruffled cuffs at the 2018 Met Gala.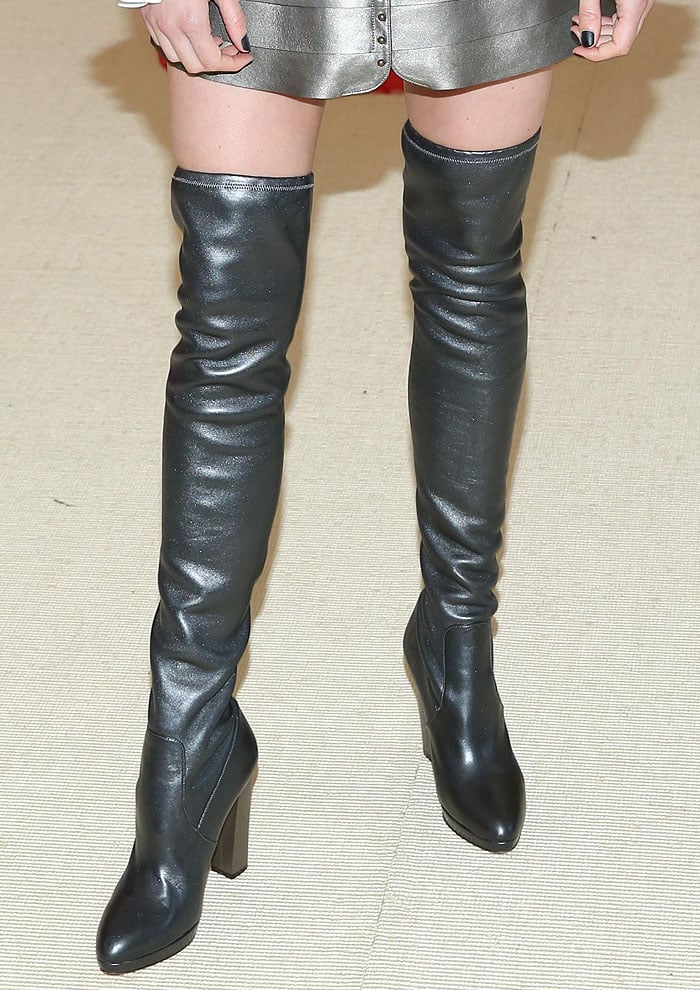 Closeup of Shailene Woodley's silver thigh-high boots.
Credit: Andres Otero / WENN