The Zoe Saldana we're used to seeing is one who gives off a cool vibe – someone independent and strong, but at the same time, knows how to chill and have fun in life.
Kind of like how she is in this Instagram video:
That's why it was a bit of a shocker for us to see her the exact opposite of that as she left her house early in the morning for a workout.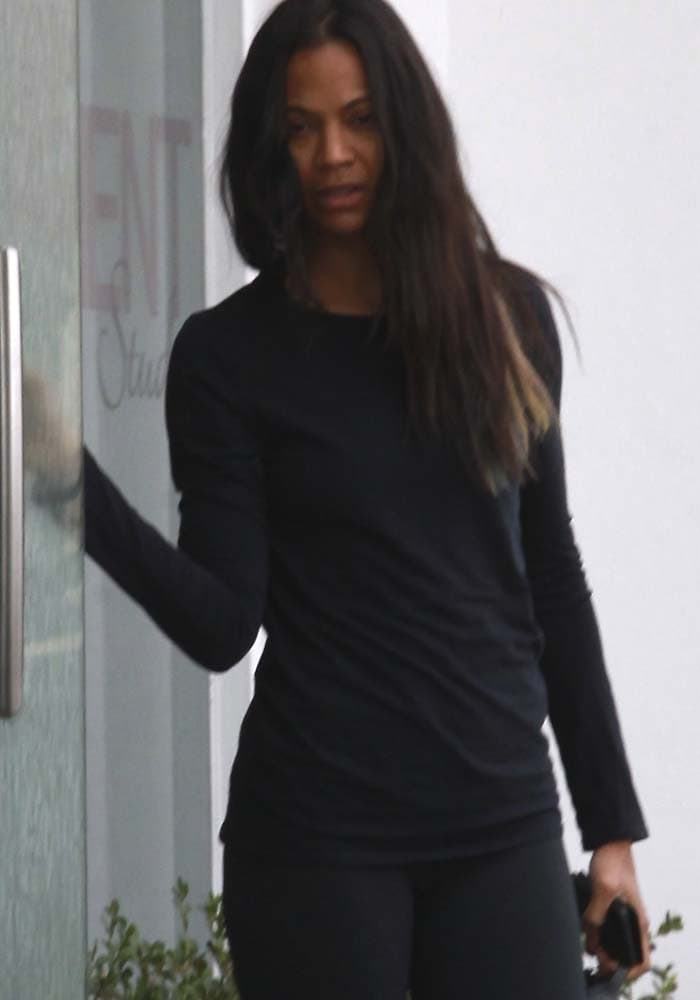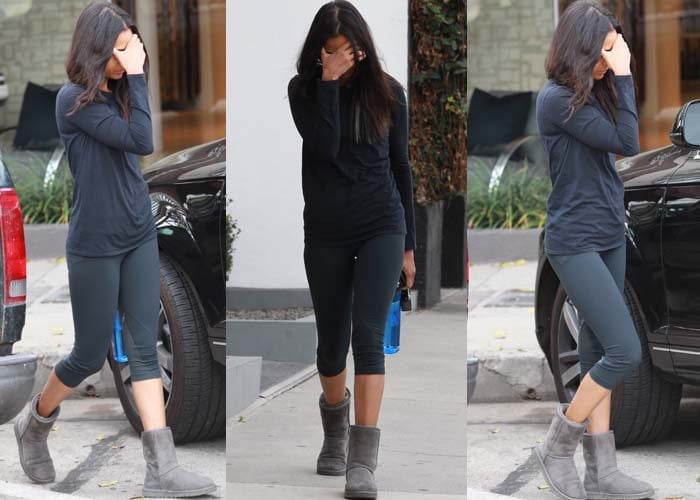 Okay, granted, we would have hated it as well if we had paparazzi hanging around our house so early in the morning. Also, we all know that nobody looks as good in the morning as they do on the red carpet. There's a reason why glam squads and stylists exist. Zoe was spotted in gray leggings and a long sleeved top to go on what we presume is her yoga session (because she didn't have running shoes on). The actress wore a pair of gray UGGs as she headed to her car.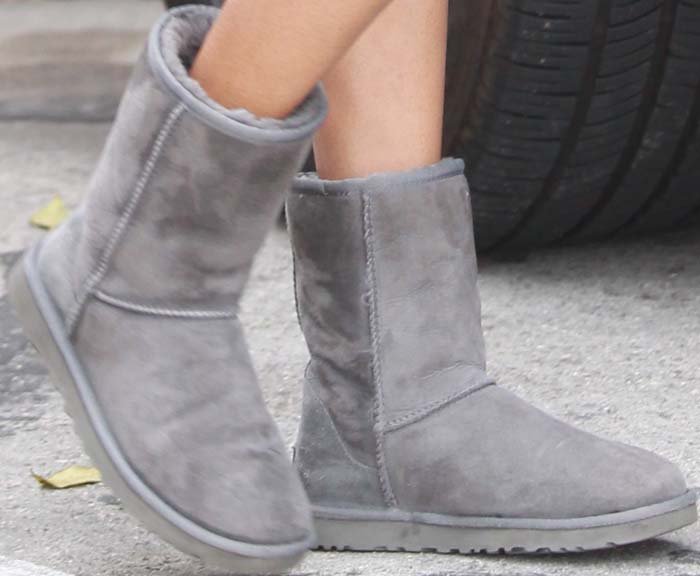 Zoe Saldana leaves her house makeup-free to go for an early workout in West Hollywood on December 3, 2015 Actually, if we had to deal with this kind of workout so early in the morning, we wouldn't look too happy either:
Zoe Saldana posts a video of her rather aggressive yoga workout
Grab Zoe's winter yoga style by switching out your slippers for warm UGGs. Hop on over to Farfetch, Nordstrom Rack, My Theresa, and Stylebop for a pair.
UGG Australia Essential Short Genuine Shearling Lined Boot, $154.95 – $276 at Farfetch, Nordstrom Rack, Mytheresa, and Stylebop
Credit: WENN