Alex Cooper, the renowned relationship and sex advice podcaster, is ready to embark on the next chapter of her life: tying the knot with her fiancé, Matt Kaplan.
After captivating audiences with her popular podcast, Alex has been graced by the presence of numerous celebrity guests, including Hailey Bieber, who have spilled their intimate secrets.
However, it is now time for Alex to reveal more details about her life.
All eyes are now fixed upon Alex's partner, Matt Kaplan, as she took to her Instagram account and stunned her followers with the delightful news of their engagement.
View this post on Instagram
In an Instagram post, she wrote, "I'm so thankful for how much the show, the Daddy Gang and I have all grown together. We have gone through some of the most wild, hard, fun and transformative moments with each other over the past 5 years. I've felt so comfortable sharing the most intimate moments of my life with you, so it's only fitting I share this with you… because I definitely wouldn't be here saying yes to a man and getting married if it wasn't for all of you😭❤️"
Who Is Matt Kaplan? From Football to Hollywood Production
Matt Kaplan's path to success has been fascinating, starting from his days as a quarterback for the Columbia Lions football team at Columbia University.
Even back then, Matt acknowledged that "only two things I liked doing for fun" were football and film, as he revealed on The Backlot podcast.
While studying at college, Matt delved into the world of film, taking writing and directing classes. Although he humorously admitted that he "wasn't that good at it," he quickly discovered his knack for "assessing material," a talent that would guide him toward a career in production following his graduation.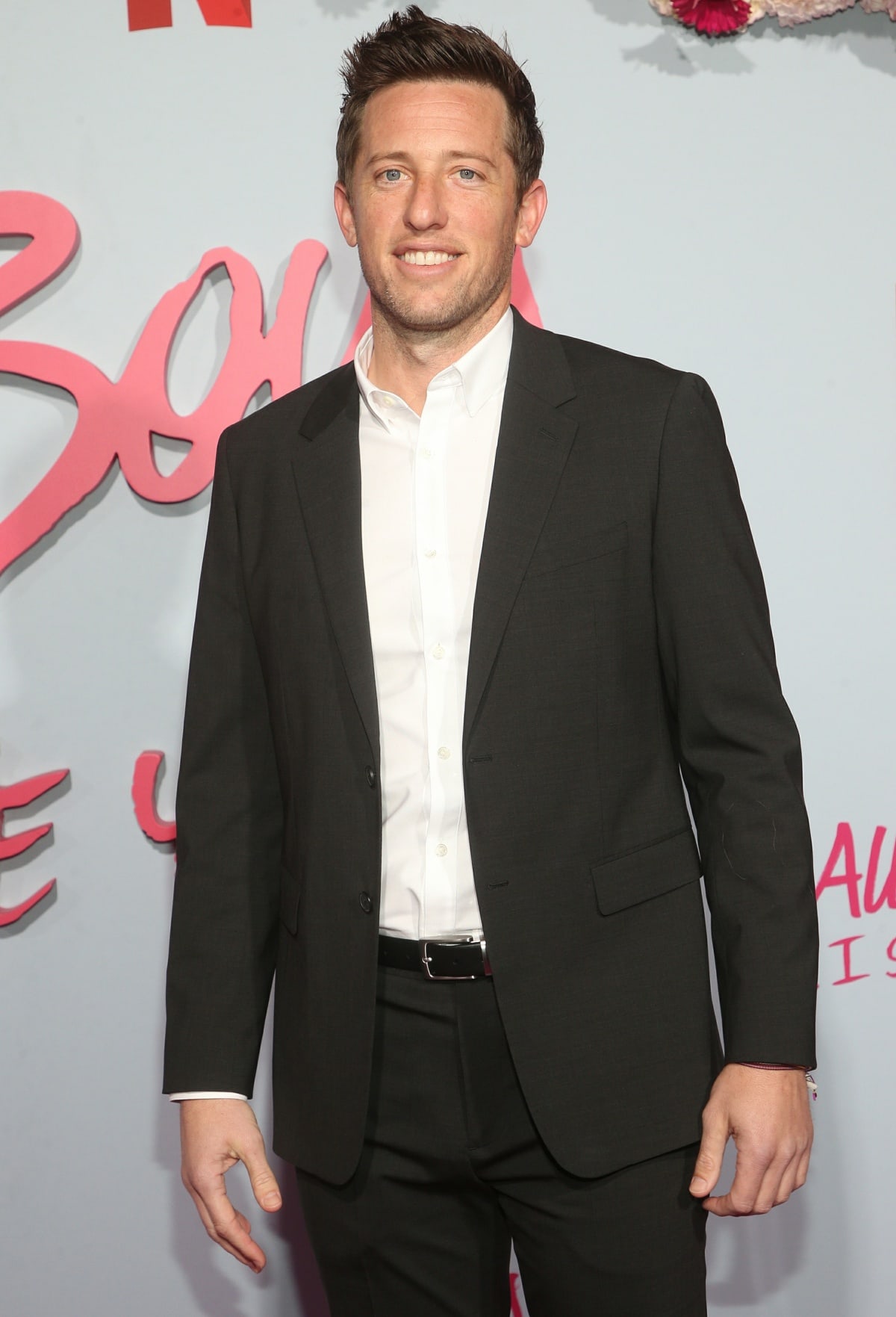 Matt Kaplan wearing a black suit with a white dress shirt at the premiere of To All the Boys: P.S. I Love You in Los Angeles, California on February 3, 2020 (Credit: Faye Sadou / Media Punch / INSTARimages)
Today, Matt Kaplan is a prominent Hollywood figure as a highly accomplished producer. Currently serving as the CEO of Ace Entertainment and previously as the president of Awesomeness Films, Matt's journey to success was not without its challenges.
He started his career as an assistant at Lionsgate, working his way up to an executive position where he had the opportunity to contribute to producing the renowned Hunger Games films.
However, an exciting new prospect awaited Matt when he was presented with an opportunity to join Blumhouse, a renowned horror movie production company. Eventually, his path led him to Awesomeness Films, where he played a pivotal role in producing the top-rated Netflix franchise, To All The Boys I've Loved Before.
During the podcast interview, Matt disclosed how he reached out to his friends at Netflix, saying, "I called some friends over at Netflix, and I said, 'I made this movie. I think you guys are gonna like it.' And they watched it and bought it."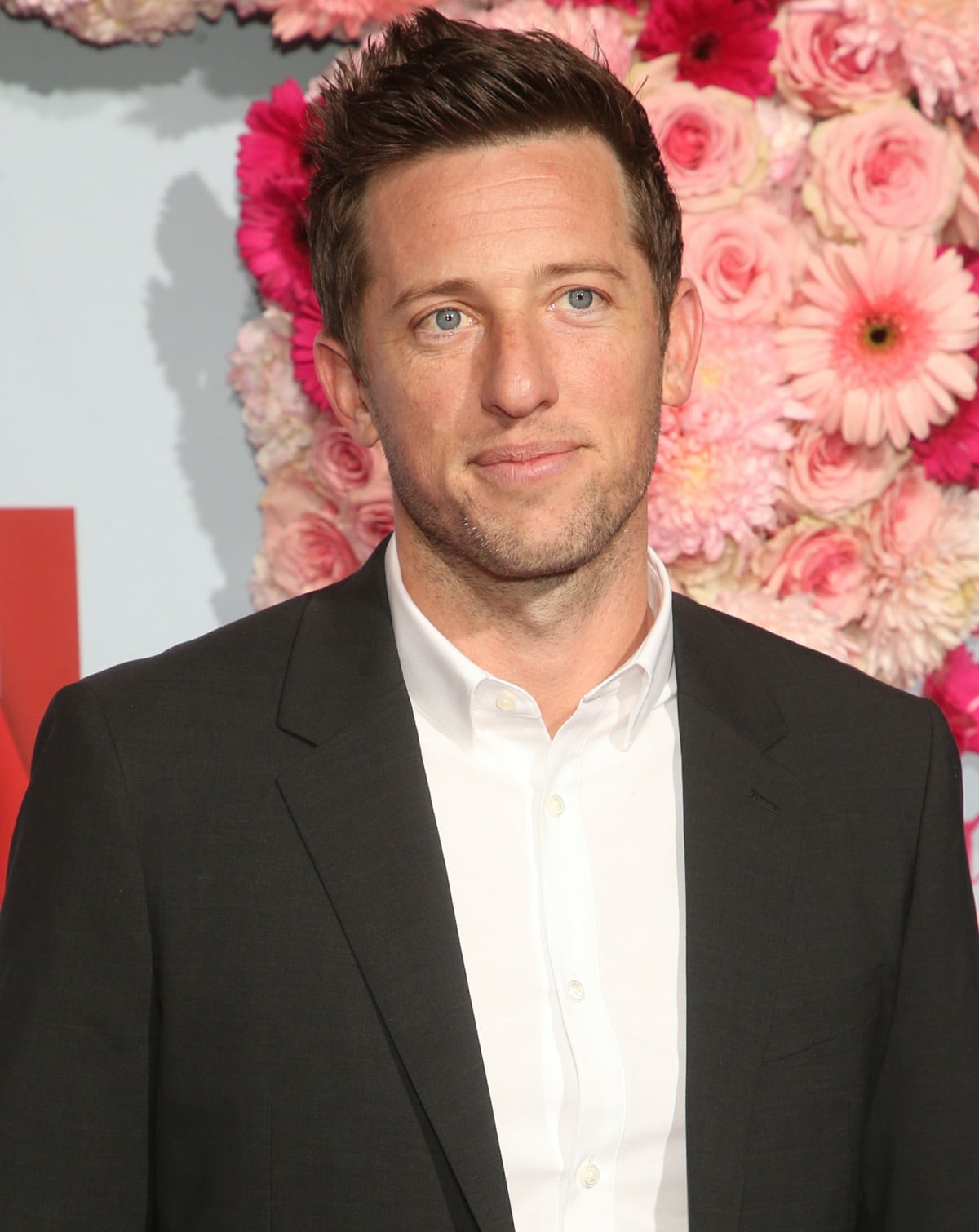 Matt Kaplan at the premiere of To All the Boys: P.S. I Love You in Los Angeles, California on February 3, 2020 (Credit: Faye Sadou / Media Punch / INSTARimages)
Matt's involvement spanned various aspects, from casting to wardrobe and production design to overall creative input. The tremendous success of the initial film paved the way for Matt to produce its sequels, as well as the spinoff show, XO, Kitty.
His journey has taught him the significance of perseverance in facing rejection. Despite encountering countless "no" responses when submitting scripts to industry giants like Lionsgate and Sony, Matt's determination remains unyielding.
In his own words, he emphasized, "I think if you're gonna be in this business, you've got to wrap your head around like rejection is meaningless. Just do it again. That's just the first stop."
How Did Alex Cooper and Matt Kaplan Meet?
The enchanting love story between Alex Cooper and Matt Kaplan began with a Zoom meeting, as the podcast host fondly recapped in an episode on August 5, 2020. After their initial encounter on Zoom, they swiftly decided to take things further and scheduled a dinner date just a week later.
In that episode, Alex shared the magical moment when she first laid eyes on Matt and described their immediate connection, saying, "I get into the car, we lock eyes. You know those people you meet immediately that it's just like you feel like you've known each other for so long? We immediately vibed and it was just like we're going to get along so well."
Playfully, she even joked about getting married before swiftly retracting it with a lighthearted "just kidding."
After six months, Alex delightedly titled an episode "I HAVE A BOYFRIEND," unveiling the official start of their dating journey. She shared the heartwarming tale of how they solidified their status.
Alex decided to meet Matt at the airport upon his return from London, holding a sign that read "Mr. Kaplan a.k.a. my boyfriend." As soon as Matt spotted her, he couldn't contain his joy, scooping her up and spinning her around, signifying the official confirmation of their relationship.
She said, "He makes eye contact with me, and he just walks over to me. It was a great moment … it was cool to be like 'I made the right decision.'"
With each passing episode, Alex has continued to affectionately refer to Matt as "Mr. Sexy Zoom Man," charming her audience with tales of their evolving relationship. She shared amusing anecdotes, such as when Matt met her parents.
Matt Kaplan's Romantic Engagement Proposal to Alex Cooper
After three years of dating, Alex Cooper and Matt Kaplan publicly announced their engagement in March, as revealed by the podcaster to W Magazine in April 2023.
Alex, hesitant about marriage, changed her heart when she realized that their relationship had "progressed to the point that it was time." She acknowledged that the "foundation of honesty and trust" in their relationship and Matt's unwavering support for her career made her reconsider.
In November 2022, during a date night, she gave Matt the green light to propose, stating that he could do it "whenever he wanted." Without hesitation, Matt set a heartfelt engagement plan in motion.
Less than six months after giving her consent, Matt orchestrated an elaborate proposal that would forever etch itself in their memories. On March 3, Matt artfully planned a surprise proposal at Alex's house in West Hollywood, cleverly disguising it as a photo shoot.
View this post on Instagram
While Alex prepared for the supposed shoot at her studio, Matt decorated the house with an array of candles, set up romantic music, and devised a thrilling scavenger hunt that guided Alex through a nostalgic journey down memory lane within her own home.
With each clue, Alex became more enchanted by the adventure. The final clue led her to the courtyard, where she discovered Matt eagerly waiting for her, accompanied by her two dogs adorably dressed in little bowties.
As Alex stood before him, Matt gracefully dropped to one knee, presenting her with a stunning 5-carat vintage oval-cut diamond ring.
Overwhelmed by the moment, Alex recalled, "He got down on one knee and said, 'You're my soulmate, the love of my life. You make me a better man. Please do me the honor of marrying me.' I like, blacked out. I think I said yes at first. It was very surreal."
She also shared that Matt "was beaming because he had accepted that maybe we wouldn't get married."
Although Alex is happy to be engaged, she hasn't thought much about the wedding yet, confessing, "I really did not grow up ever envisioning a wedding. I don't have a Pinterest board of flowers and dresses. I think we definitely want to get married next year."
View this post on Instagram
She cherished the engagement moment as she shared additional details on the April 26 episode of her podcast, Call Her Daddy.
Alex praised Matt's creativity and thoughtfulness: "It was truly the best moment of my life. Matt is so creative and thoughtful. He knew I wanted it to be private."
To further surprise Alex, Matt arranged a celebration with their beloved family and friends at the Four Seasons in Los Angeles.
The engagement party became a cherished gathering, as Alex shared, "It was truly the most memorable, loving experience that I've ever, ever had in my life. And it was perfect and I will remember it for the rest of my life."
Age and Height Difference Between Alex Cooper and Matt Kaplan
Alex Cooper, a well-known social media personality, is widely recognized by her full name, Alexandra Cooper. Born on August 21, 1994, she hails from Pennsylvania, USA, and is currently 28 years old.
On the other hand, Matt Kaplan, a film producer, and entrepreneur, was born in California on April 14, 1984. He recently celebrated his 39th birthday, creating an 11-year age gap between him and Alex.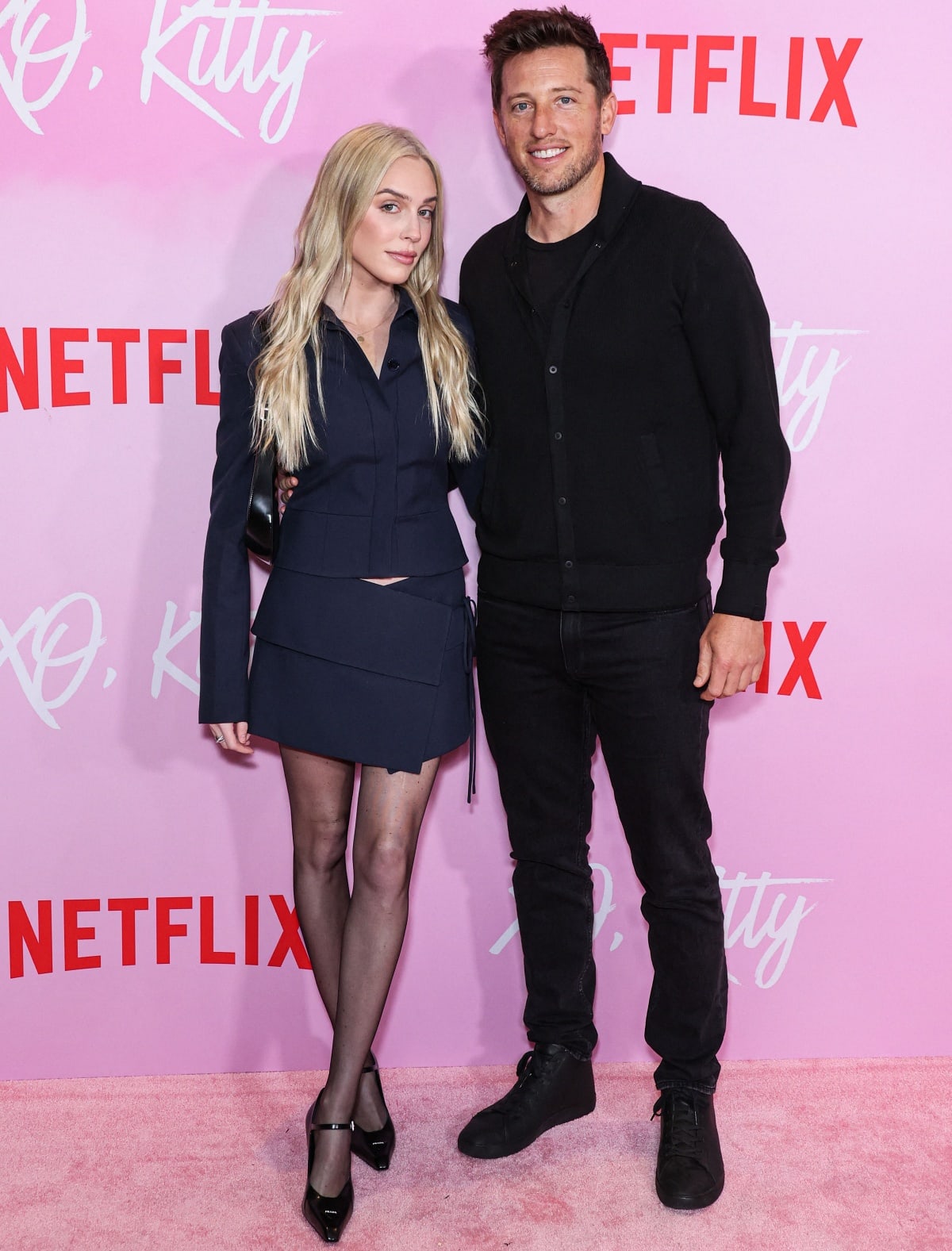 Alex Cooper and Matt Kaplan making an appearance at the premiere event of XO, Kitty season 1 held at the Netflix Tudum Theatre in Los Angeles, California on May 12, 2023 (Credit: Abaca Press / INSTARimages)
Regarding their height, Alex stands tall at 5 ft 5 inches (165 cm), radiating confidence with her stature. Meanwhile, Matt towers over her at 5 ft 9 inches (179 cm), displaying a slightly taller presence.
Consequently, there exists a height difference of 4 inches (14 cm) between the two, adding to the unique dynamics of their relationship.
A Glimpse Into Matt Kaplan's Past Relationships
Before he became known as "Mr. Sexy Zoom Man," Matt Kaplan was married to Australian actress Claire Holt, recognized for her role in The Originals, a spinoff of The Vampire Diaries.
Their engagement occurred in July 2015, leading to a wedding on April 28, 2016. However, their marital bliss was short-lived, as the couple decided to part ways just a day before their first wedding anniversary.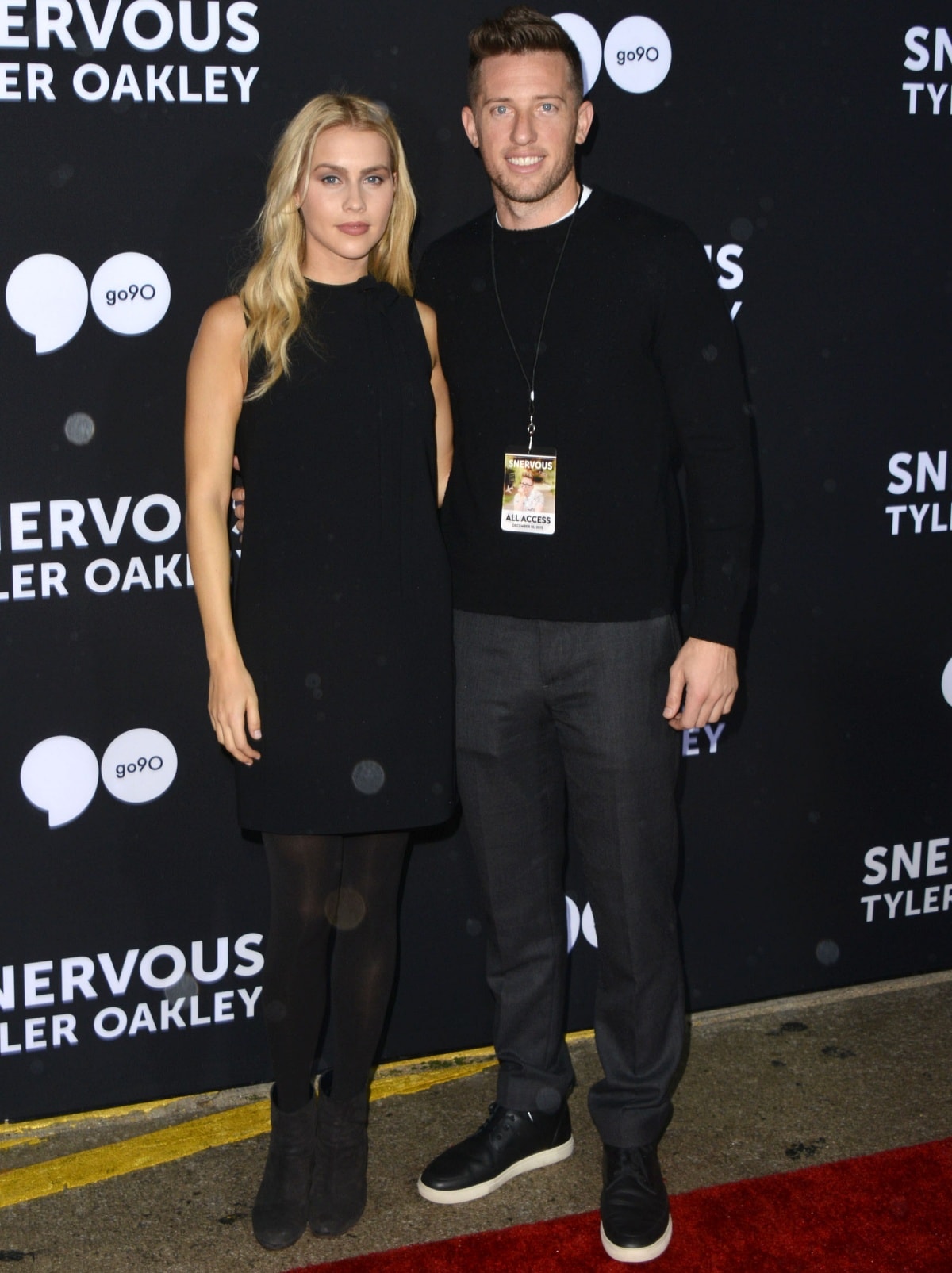 Claire Holt and Matt Kaplan attending the Snervous Tyler Oakley premiere in Westwood, California on December 10, 2015 (Credit: Tony DiMaio / Startraksphoto)
Citing "irreconcilable differences," Matt filed for divorce, and a week later, Claire requested to change her name back to Holt from Kaplan.
Meanwhile, Claire isn't the only famous actress to have played a role in Matt Kaplan's romantic history.
Matt had a relationship with Ashley Olsen while a student at Columbia University. However, after three years together, they ended their romance in 2004.
Alex Cooper's Relationship History
Before widespread recognition, Alex Cooper's love life included notable connections with high-profile individuals. One of these relationships was with Noah Syndergaard, a professional baseball player for the New York team.
Alex and Noah's romantic journey started in April 2017, and together, they graced numerous gaming conventions and events. Their final public appearance as a couple occurred at a New York Knicks basketball game in December 2020.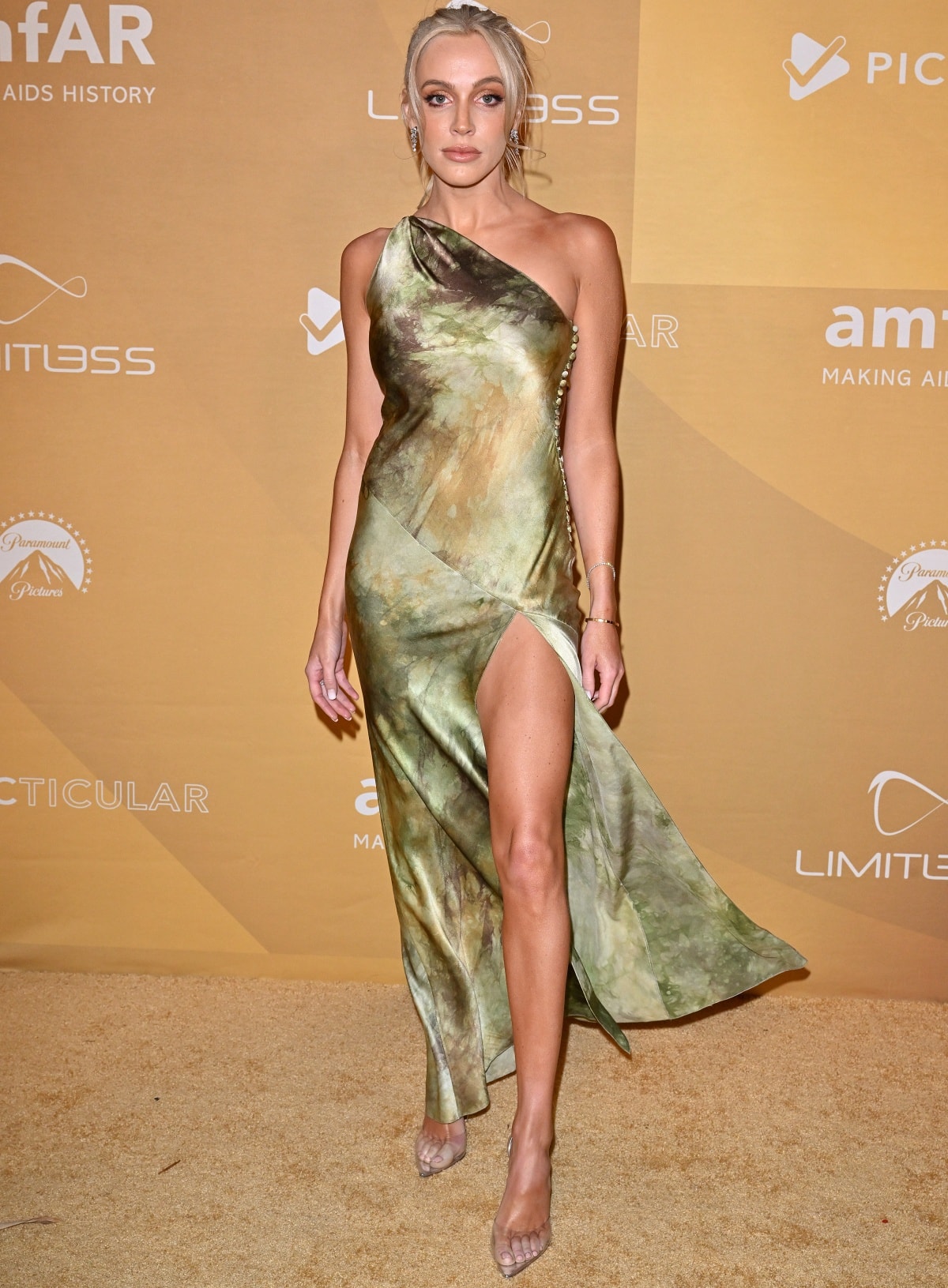 Alex Cooper in a one-shouldered dress with a thigh-high slit at the 2022 amfAR Gala Los Angeles held at the Pacific Design Centre in Los Angeles, California on November 4, 2022 (Credit: BauerGriffin / INSTARimages / Cover Images)
After their split, Alex called him "Slim Shady" in private discussions and during some of her podcast episodes. The podcaster has openly shared insights into their relationship and subsequent breakup.
In addition to her involvement with Noah, Alex reportedly connected with the well-known YouTube personality Logan Paul. Adding an intriguing twist to her past, Alex revealed in early 2020 that she had reignited a flame with an ex-boyfriend. However, she opted to keep the identity of this former partner.