Actress and human rights activist Ashley Judd grew up amongst the glitz and glamour of stardom thanks to her famous mother, Naomi, and older sister, Wynona, who made up the singing duo, The Judds.
You may know and love Ashley Judd from her acting career, but the actress is also a highly educated human rights activist who has made waves worldwide by using her star power for good.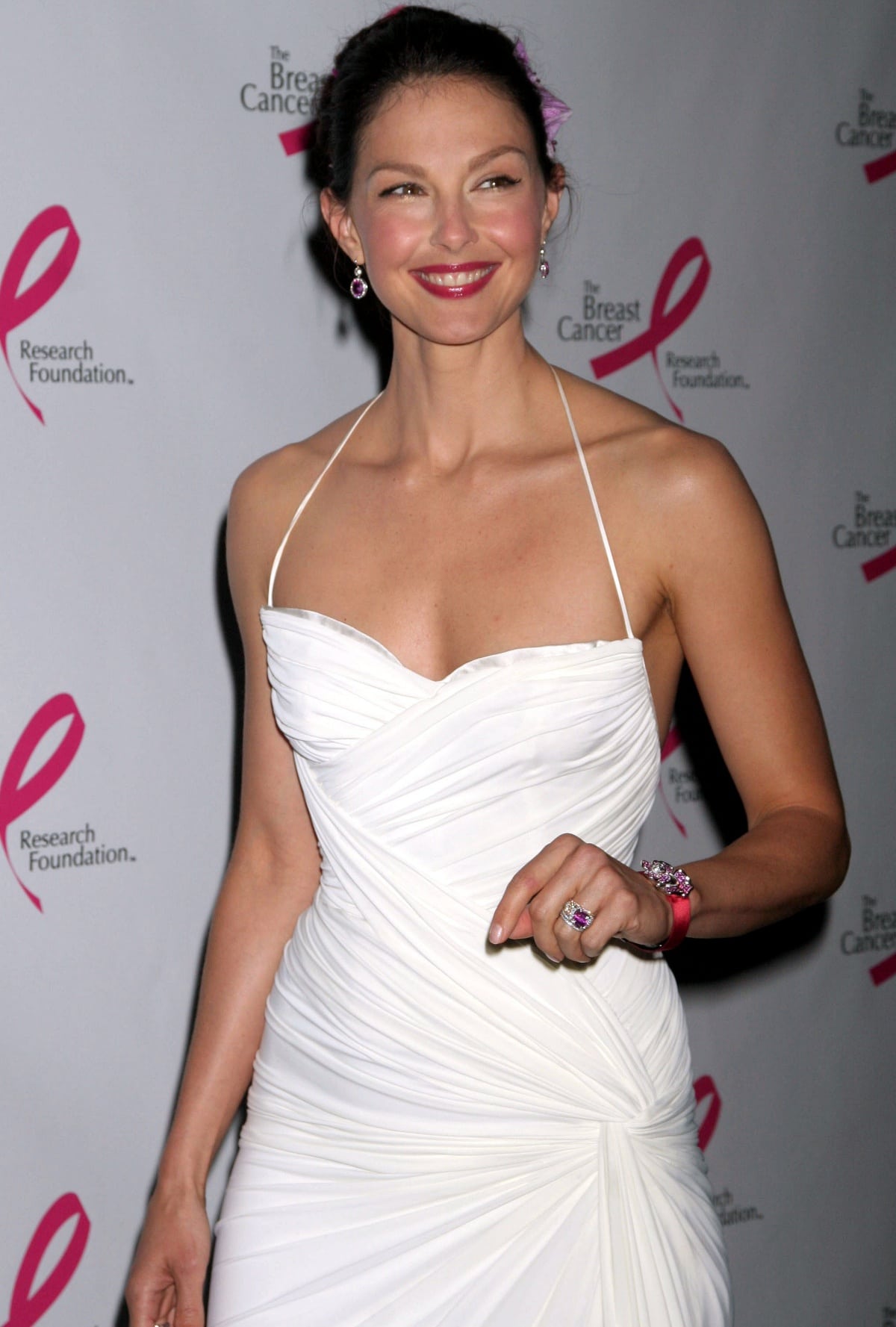 Ashley Judd attending the Breast Cancer Research Foundation Very Hot Pink Party held at the Waldorf Astoria in New York City on April 10, 2006 (Credit: Dara Kushner / INFGoff)
Judd decided to go a different route than her famous family members and became an actress, but not before working towards a college degree, graduating with honors from the University of Kentucky.
She didn't stop with just one degree and is using her extensive education to advocate for change around the world.
Ashley Judd's Early Childhood
Ashley Judd was born in Los Angeles, California, in 1968 but spent most of her youth in Kentucky. Judd's parents split in 1972, and her mother and sister spent much of her childhood touring with their singing group.
This meant that Judd's early years were split between touring with her famous mother and sister and living with different family members to attend school while they were on tour.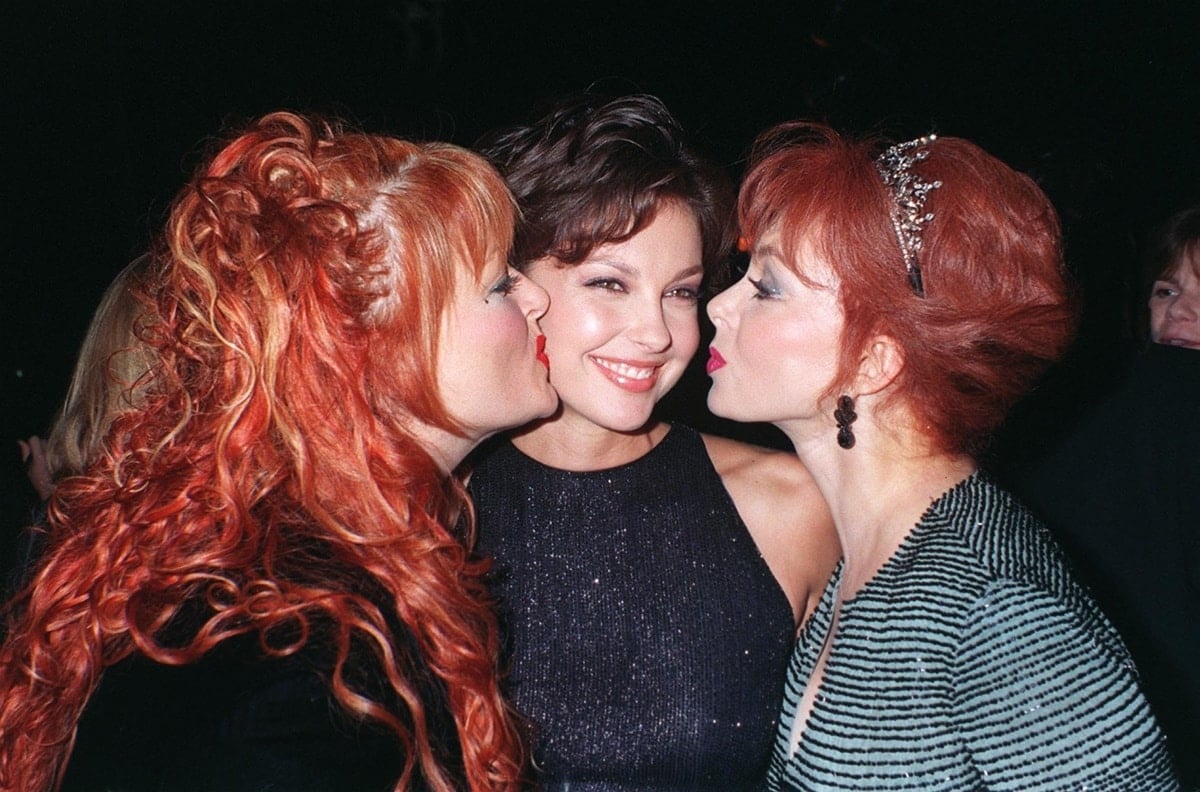 Ashley Judd with sister Wynona and mother Naomi at the premiere of Kiss the Girls at Paramount Studios in Hollywood, California on September 30, 1997 (Credit: Featureflash Photo Agency / Shutterstock)
The Judds moved around a lot, which meant that she attended 13 different schools throughout her 12 years of education. Ashley Judd's schools include Paul G. Blazer High School and Franklin High School.
Attending College at the University of Kentucky
Once she finished high school, Ashley Judd continued her education by attending the University of Kentucky. The 54-year-old actress majored in French with four minors and spent a semester abroad thanks to her major.
Her studies were well-rounded, with minors in anthropology, art history, women's studies, and of course, theater. She put her women's studies minor to good use when she became one of 54 women, who came forward with sexual misconduct allegations against Harvey Weinstein. Judd claimed he damaged her career after she refused his sexual advances.
View this post on Instagram
Although Judd completed her studies at the University of Kentucky, her degree was delayed by 17 years because she neglected to complete the paperwork for a course substitution in science. She eventually received her degree in 2007, blaming her "untreated shame from a kooky upbringing" for the long wait.
Ashley Judd explained to The New York Times that she was wary of authority figures and planned to skip the commencement ceremony anyway. "I was ready to blow out of town and get started in the Peace Corps, or bail on that and hit Hollywood, my secret dream."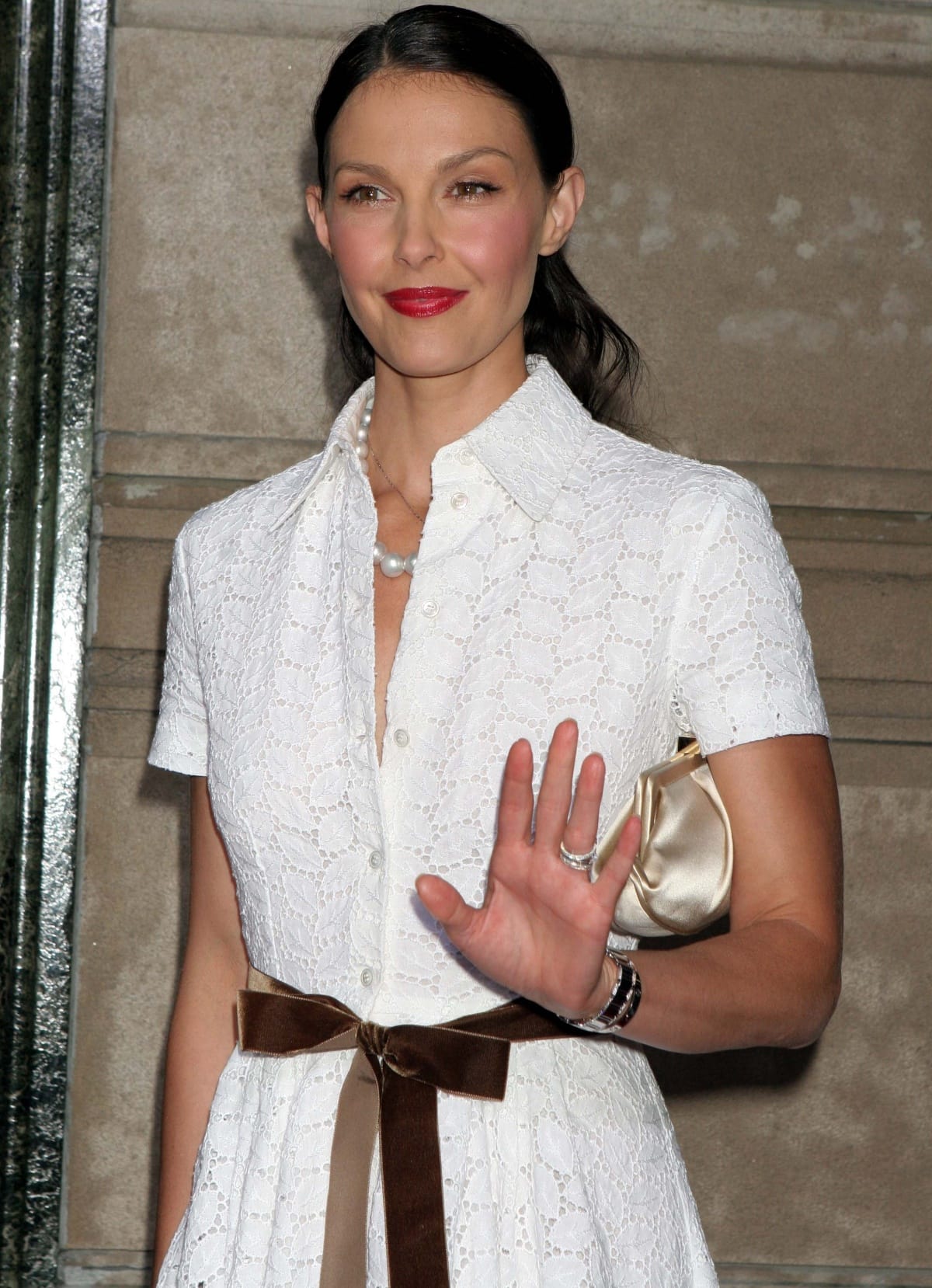 Ashley Judd at a cocktail party and intimate dinner hosted by Cartier and Interview Magazine to recognize exemplary commitment to charity held at the Cartier Mansion in New York City on June 8, 2006 (Credit: Roger Wong / INFGoff)
While she did follow her dream to Hollywood, her acting career didn't stop her from becoming a human rights activist with a massive amount of influence in politics and activist spaces.
Going Back to College to Further Her Studies
Judd is well known for her strong female roles in movies like Divergent (2014), Dolphin Tale (2011), and Ruby in Paradise (1993), but she has always used her celebrity status to make changes throughout the world.
Although she isn't alone in using her star power for a good cause, she is one of the few celebrities who has received formal education and training in public service.
After attaining her college degree in 2007, Judd attended the Harvard Kennedy School. It is Harvard's public policy and government school, and Ashley Judd graduated in 2010.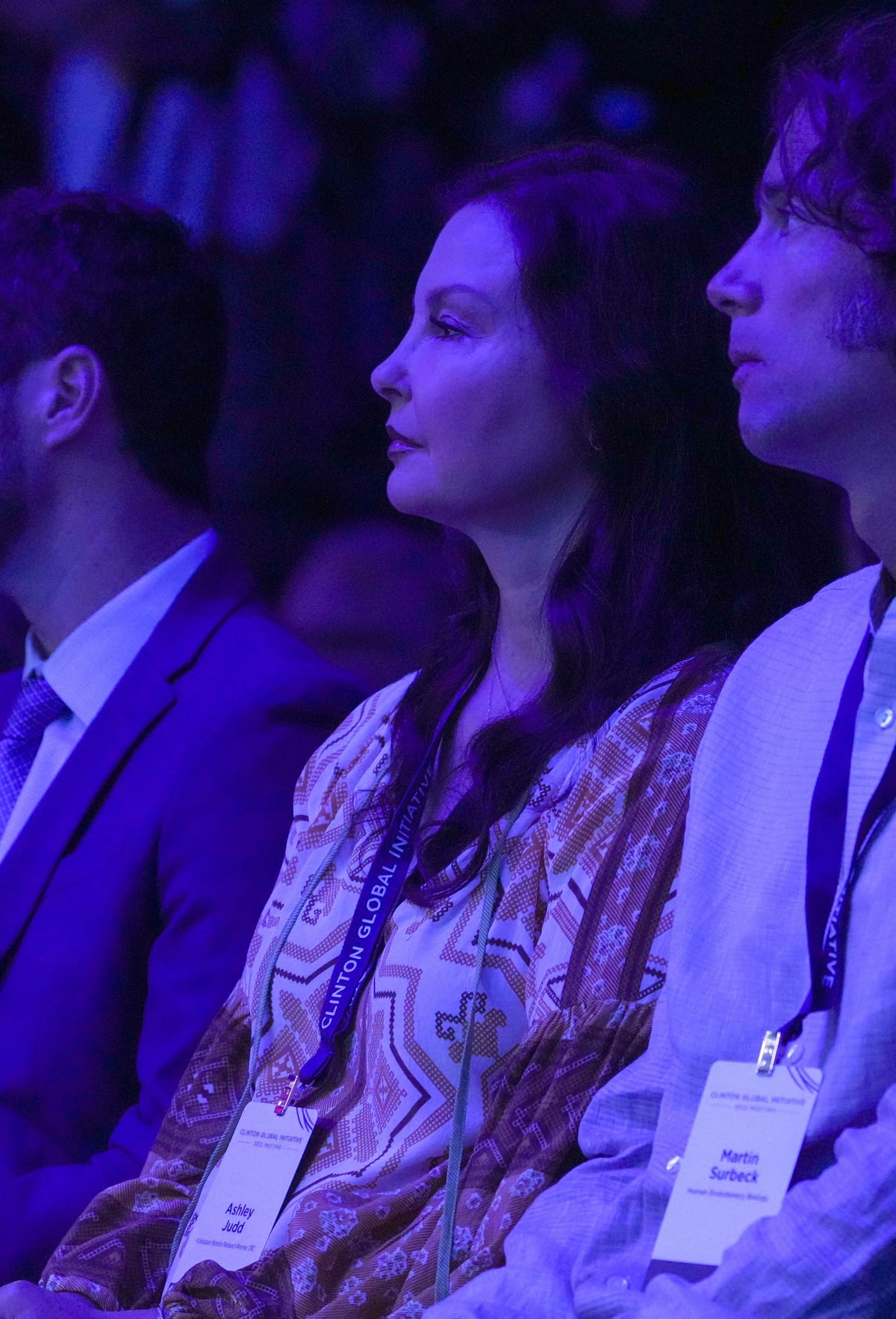 Ashley Judd attending the 2022 Clinton Global Initiative in New York City on September 19, 2022 (Credit: JOHN NACION / Startraksphoto / Cover Images)
Although a lot of prestige is attached to Harvard's name, that wasn't why Judd attended the university. After completing her undergraduate degree, Judd had always dreamed of pursuing further education, but she chose to attend Harvard's Kennedy School to become a better public servant.
"I didn't go to Harvard Kennedy School to be approved of by anyone, but to immerse myself in some very serious, earnest, practical learning with people who have literally dedicated all they have to public service," Judd told The New York Times.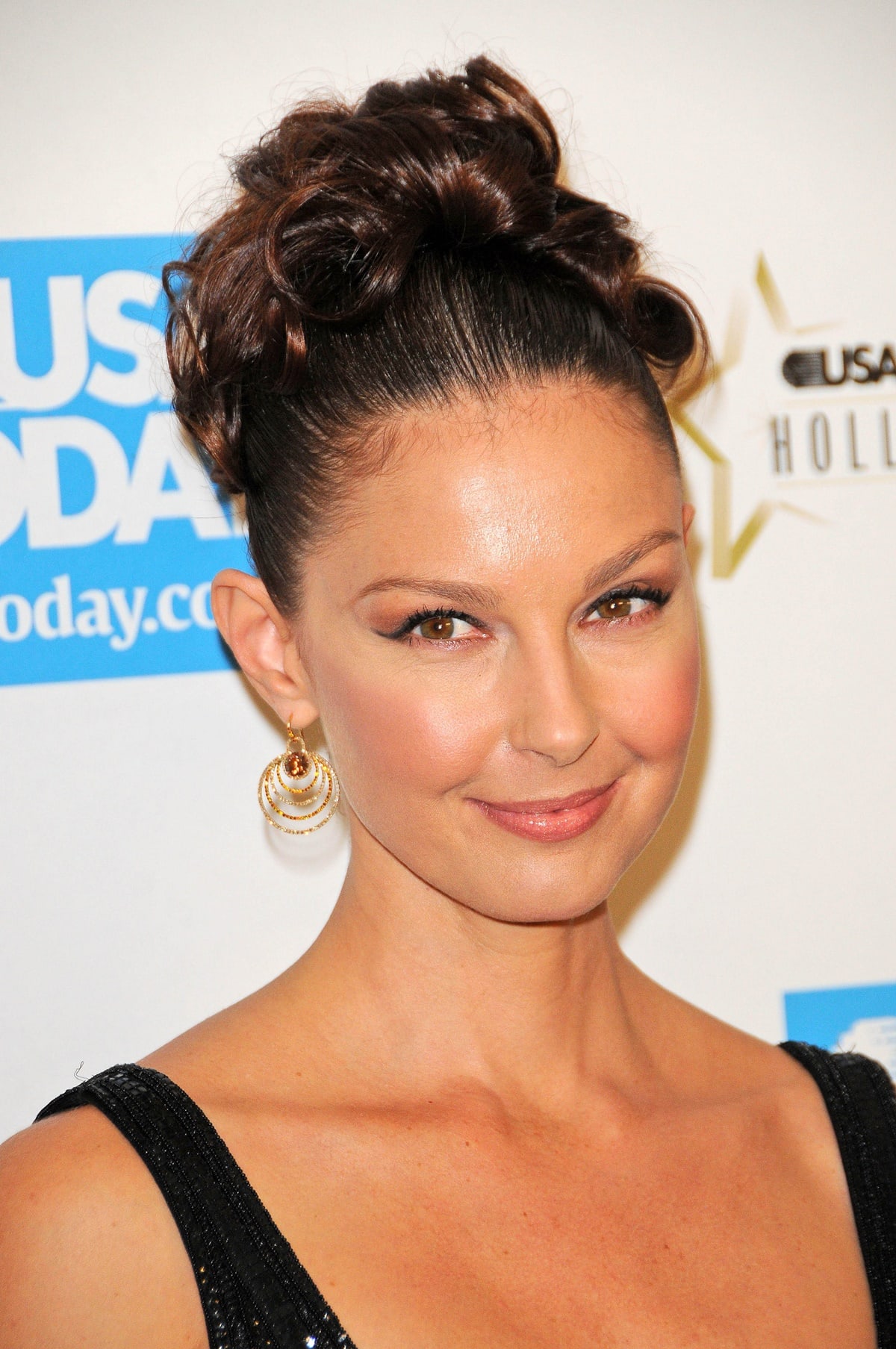 Ashley Judd received an honor for her work as a global ambassador for YouthAIDS at the USA Today Hollywood Hero Gala held at the Montage Hotel in Beverly Hills, California, on November 10, 2009 (Credit: s_bukley / Shutterstock)
Using Her Education to Change the World
A Kennedy School degree gave Judd the tools and credibility to sit across from policymakers and speak their language, furthering the reach of her star power for a better world.
She has used her successful career as an actress to further a wide range of global human rights causes.
One of the most powerful moments where Judd combined activism and acting was when she performed a poem called "Nasty Girl" by Nina Donovan at the 2017 Women's March. It was a worldwide protest that occurred the day after former president Donald Trump's inauguration.
Judd asked Nina Donovan's permission to perform her poem in Washington, D.C., where a crowd of 500,000 protesters have gathered. Nina Donovan, who was 19 years old at the time, told i-D that she thought "it's amazing" that Ashley Judd "raised awareness" and "made [the poem] go global."
Fortunately, although Ashley Judd is highly qualified in both acting and activism, she doesn't think that "it's an either/or career," as she said in The New York Times. She can happily jump onto a film while also thinking of possibly applying "for a White House Fellows position."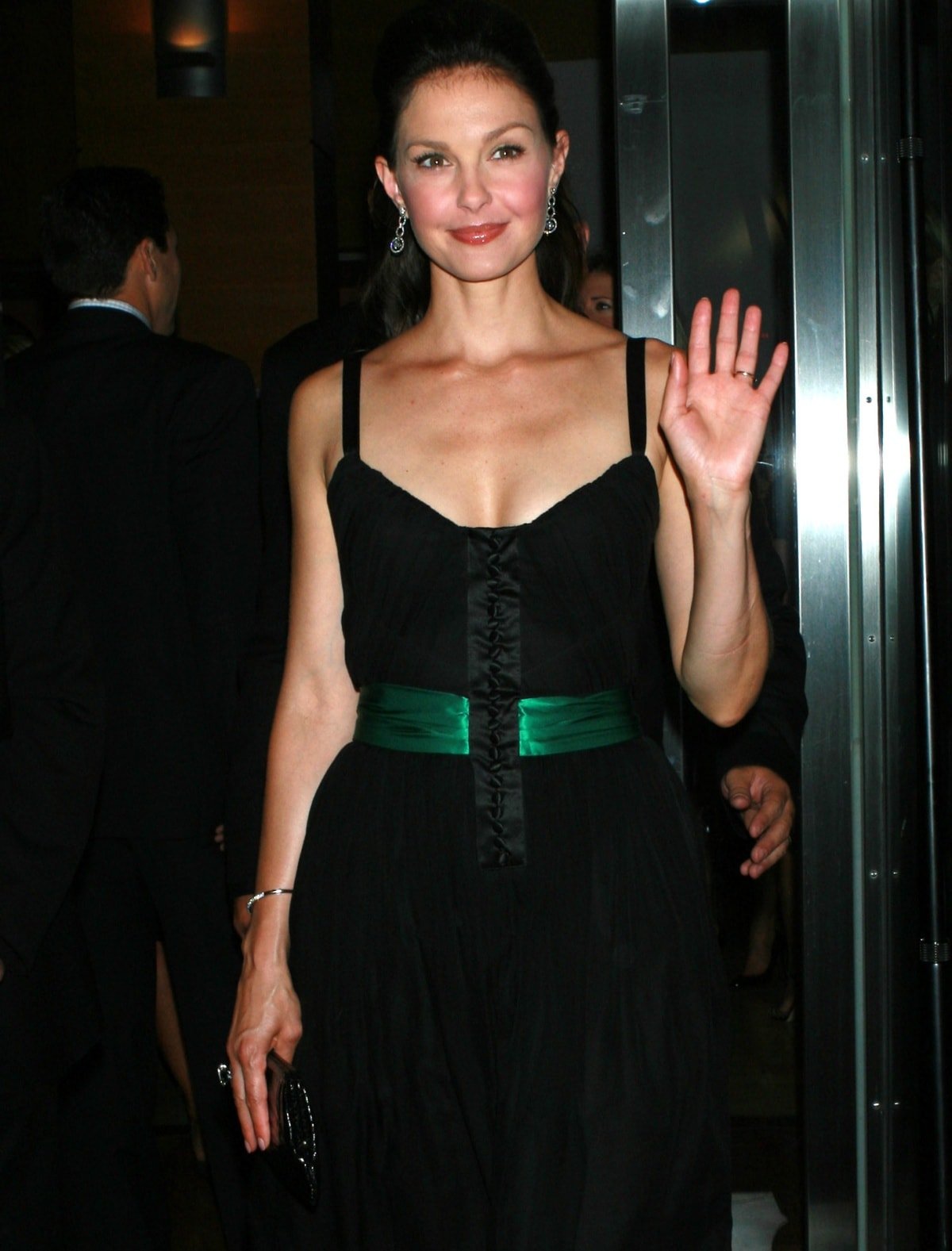 Ashley Judd arriving to the launch of the Stern Star exclusive diamond for the benefit of YouthAIDS in New York City on October 10, 2006 (Credit: Roger Wong / INFGoff)
Either way, Ashley Judd uses her extensive education and experience to raise awareness and create change. We've been impressed with everything she's done so far, and we can't wait to see what else she decides to do next.