It's no secret that one easy way to hype up a look is by styling with bright extras. For former Disney cutie, Ashley Tisdale, a pair of bright yellow Isabel Marant sneakers was the perfect pick-me-upper for a printed frock that needed sprucing.
We managed to catch a glimpse of Ashley's sunny-yellow sneakers while the actress was about to get into her car the other week. Wearing colored shoes really made a huge difference to her outfit. Had she chosen a classic hue, the American actress, singer, and producer would have looked totally ordinary.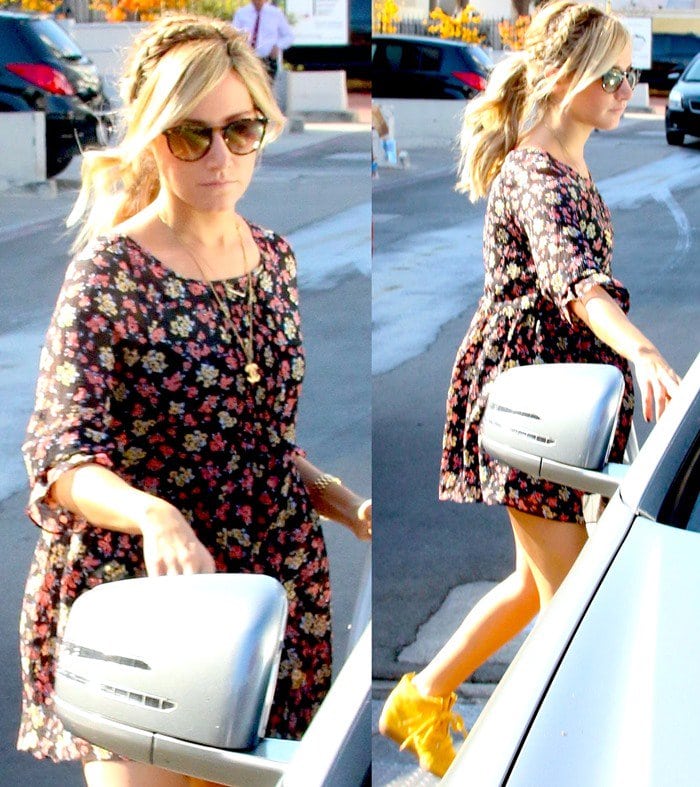 Ashley Tisdale wearing bright yellow sneakers with her floral dress while shopping around Beverly Hills on September 19, 2013
See? She just made wearing bright shoes seem ultra chic, didn't she?
True, the practical and frugal you may argue and say it's totally unreasonable to spend for colored sneakers because you won't be able to get a lot of mileage out of them. However, you can always grab the ones from cheaper labels (hello, ShoeDazzle and JustFab!) so you won't feel shortchanged.
As for Ashley's bright yellow sneakers, well, those are from Isabel Marant — the Bobby. They are crafted from suede leather, and they come with 3-inch-tall hidden wedge heels. Also, these shoes feature perforated uppers that are trimmed with zigzag details all over.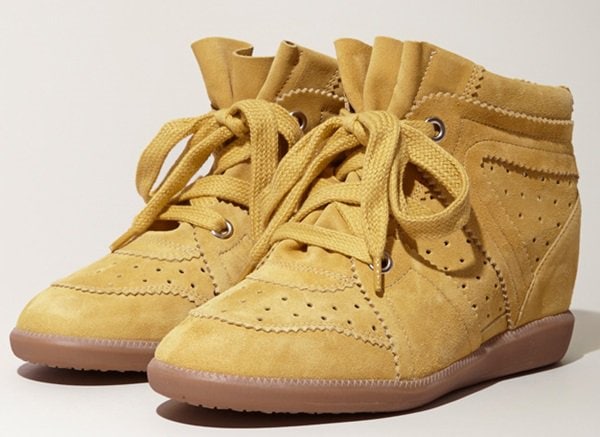 Isabel Marant Bobby Wedge Sneakers in Jaune, $640 at Barneys
For ladies who are simply color-shy, you can have the Bobby in classic taupe and brown:
Isabel Marant Bobby Wedge Sneakers in Taupe, $695 at Barneys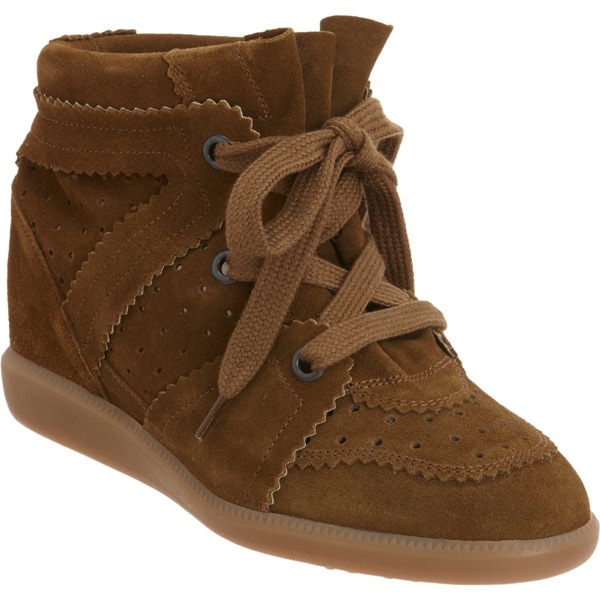 Isabel Marant Bobby Wedge Sneakers in Brown, $695 at Barneys
But like we said, if you don't feel comfortable spending a fortune on a pair of trendy shoes, you can easily grab substitutes that won't empty your bank account.
For example, these bright yellow Skechers will only set you back an easy $64: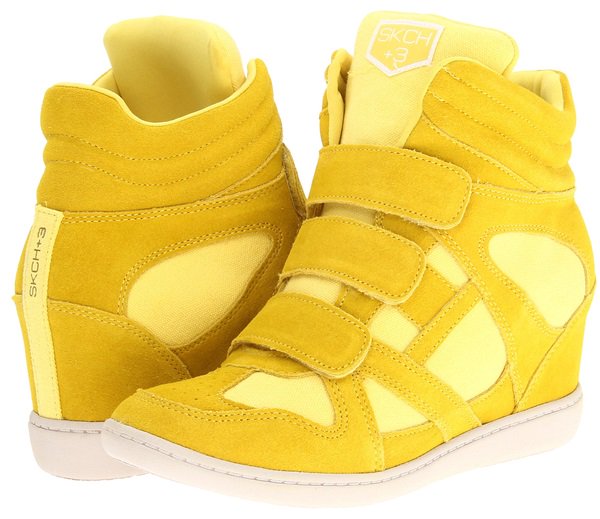 Skechers SKCH Plus 3 Raise the Bar Wedge Sneakers, $64 (before: $80) at Amazon
Credit: Winston Burris/WENN