Nicky Hilton, Paris Hilton's sister, was spotted shopping in Los Angeles in an ultra-trendy pair of Isabel Marant "Bobby" wedge sneakers. She paired her kicks with a slim black miniskirt, a gray muscle T, and a leather bag.
I actually really like this simple casual-chic ensemble. The American businesswoman, fashion model, socialite, celebutante, heiress, and fashion designer (yes, that is her resume) looked relaxed but well put together and very fresh. Nicky topped off the look with a pair of sunnies and long loose locks.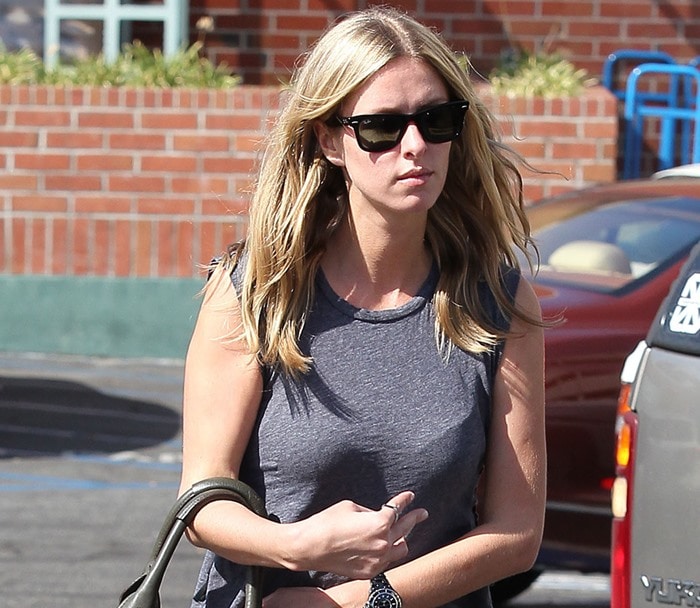 Nicky Hilton returning to her car after shopping at Rite Aid in Los Angeles on October 19, 2012
Nicky's olive-colored sneakers are sold out online, but we were able to find them in blue and red:
Etoile Isabel Marant "Bobby" in Red, $65 at Barneys New York
Etoile Isabel Marant "Bobby" in Blue, $665 at Barneys New York
I'm a big fan of this shoe choice on Ms. Hilton. How about you? Do you love this trend, or have you had enough? Let us know by leaving a comment below!
Credit: WENN