Hailey Bieber looked the epitome of elegance when she made a solo appearance at the 10th Annual LACMA Art + Film Gala on Saturday.
Noticeably missing from the event was her husband Justin Bieber, who has long been candid about his mental health.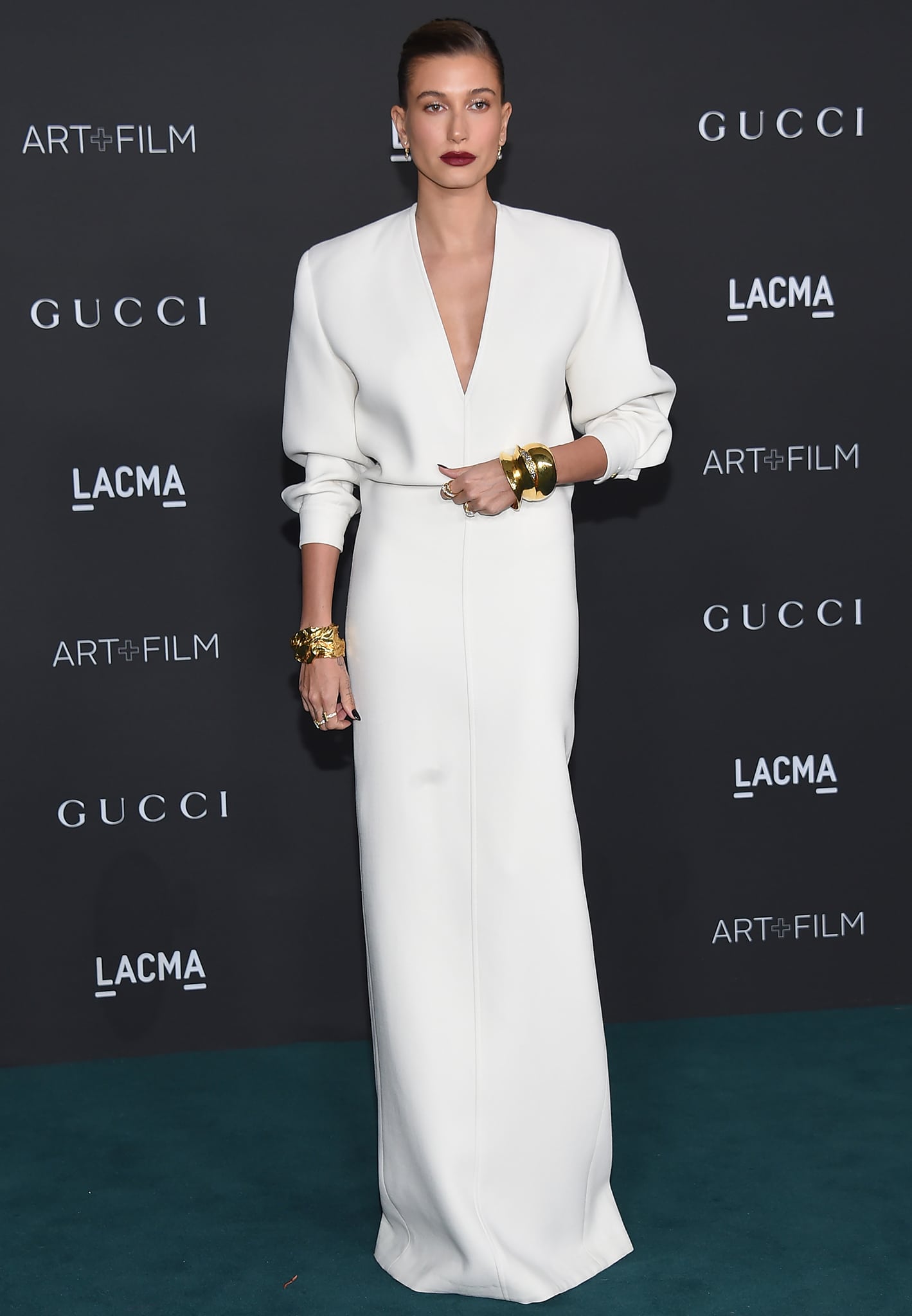 Hailey Bieber attends the 10th Annual LACMA Art + Film Gala, sans husband Justin Bieber, on November 6, 2021 (Credit: Mega / WENN)
A few days prior to attending the gala, Hailey opened up about how her husband's mental health struggles nearly ended their marriage.
The couple tied the knot in September 2018, and just months later, reports of Justin Bieber seeking treatment for depression surfaced.
"I remember I called [my mom] a few different times, one particular time when we were in Brooklyn and I was calling her, I was crying, and I was like, 'I just can't do it. There is no way that I'm going to be able to do this if it's going to be like this forever,'" Hailey said in a recent appearance on the podcast In Good Faith with Chelsea & Judah Smith.
"And I just remember she was so calm on the phone, and she was like, 'It's going to pass, and you're going to be fine and he's going to be healthy and we're here for you.' And I do feel like we had a lot of support. I feel like if I didn't have support, it would've been 10 times harder, and it was already the hardest thing of my life at the time."
Hailey Bieber opts for modern elegance in a white structured Saint Laurent Spring 2022 gown (Credit: Mega / WENN)
The 24-year-old model hid her curves in a white structured gown from Saint Laurent's Spring 2022 collection. It has padded shoulders, ruched sleeves, a floor-length hem, and a plunging neckline that showcased her décolletage.
Keeping the look classy, Hailey accessorized with a selection of chunky gold bangles and several pieces of gold jewelry from Tiffany & Co.
She wore a pair of $6,900 Victoria vine drop earrings, a $3,800 T1 ring, a $1,900 knot double row ring, a $5,700 T T1 ring, and a $5,200 knot double row ring with diamonds.
For her beauty look, Hailey opted for minimalist makeup, wearing just a swipe of bold maroon lip color and shimmery eyeshadow. She then brushed her brows up and swept her tresses back into a neat bun.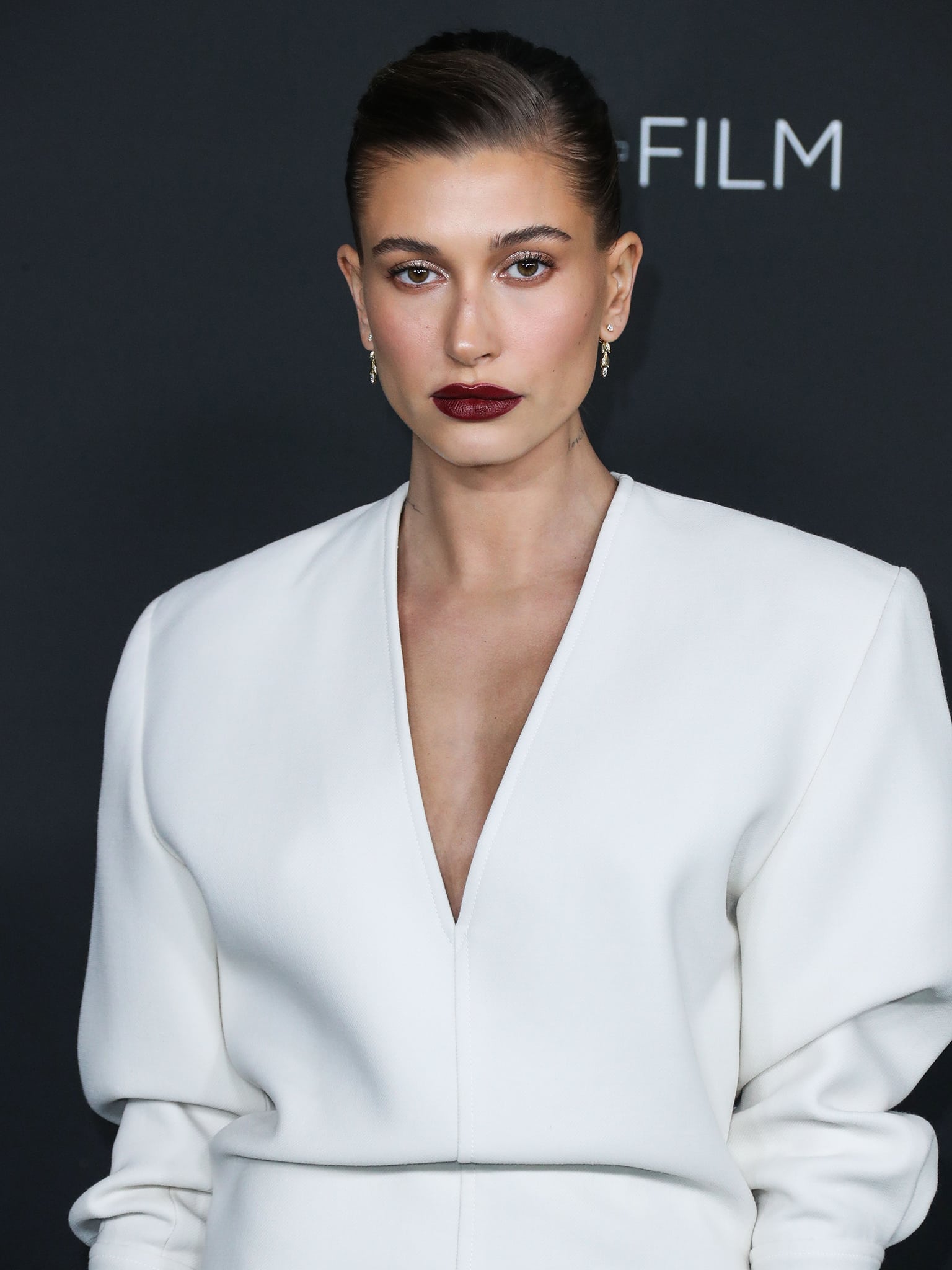 Hailey Bieber wears minimal makeup with bold maroon lipstick and shimmering eyeshadow (Credit: Mega / WENN)
In the interview, Hailey added that she decided to stay with her husband despite their marital struggles. "I made a decision. I know for a fact that I've loved this person for a very long time. And now would not be the time to give up on him. I just wouldn't do that to him."
"Imaging abandoning somebody in the middle of the worst time of their life, potentially. I'm not that type of a person. So I was going to stick it out no matter what the outcome was going to be," she continued.
"There were days where I literally was like, 'I don't know if he's going to be okay.' Something really deep down inside of me was like, 'He's going to get through it.' I just didn't know how long it was going to take. That's what I think was the hardest thing. There's no guarantees."
Hailey Bieber opens up about how her husband Justin Bieber's mental health struggles almost ended their marriage (Credit: Mega / WENN)
Justin expressed his gratitude to his wife for her patience and for staying with him despite the challenges. He then credited time for healing them and their relationship.
He said: "I just think it was time that healed things, just us showing up for each other every day, just being consistent, me seeing that she wasn't going anywhere. I think I had a lot of rejection issues that I had to just fight through, but just her just continuously showing up every day and being there for me, and I just kept seeing that over and over and over. And I just became more secure, and more secure with where we were at in our relationship."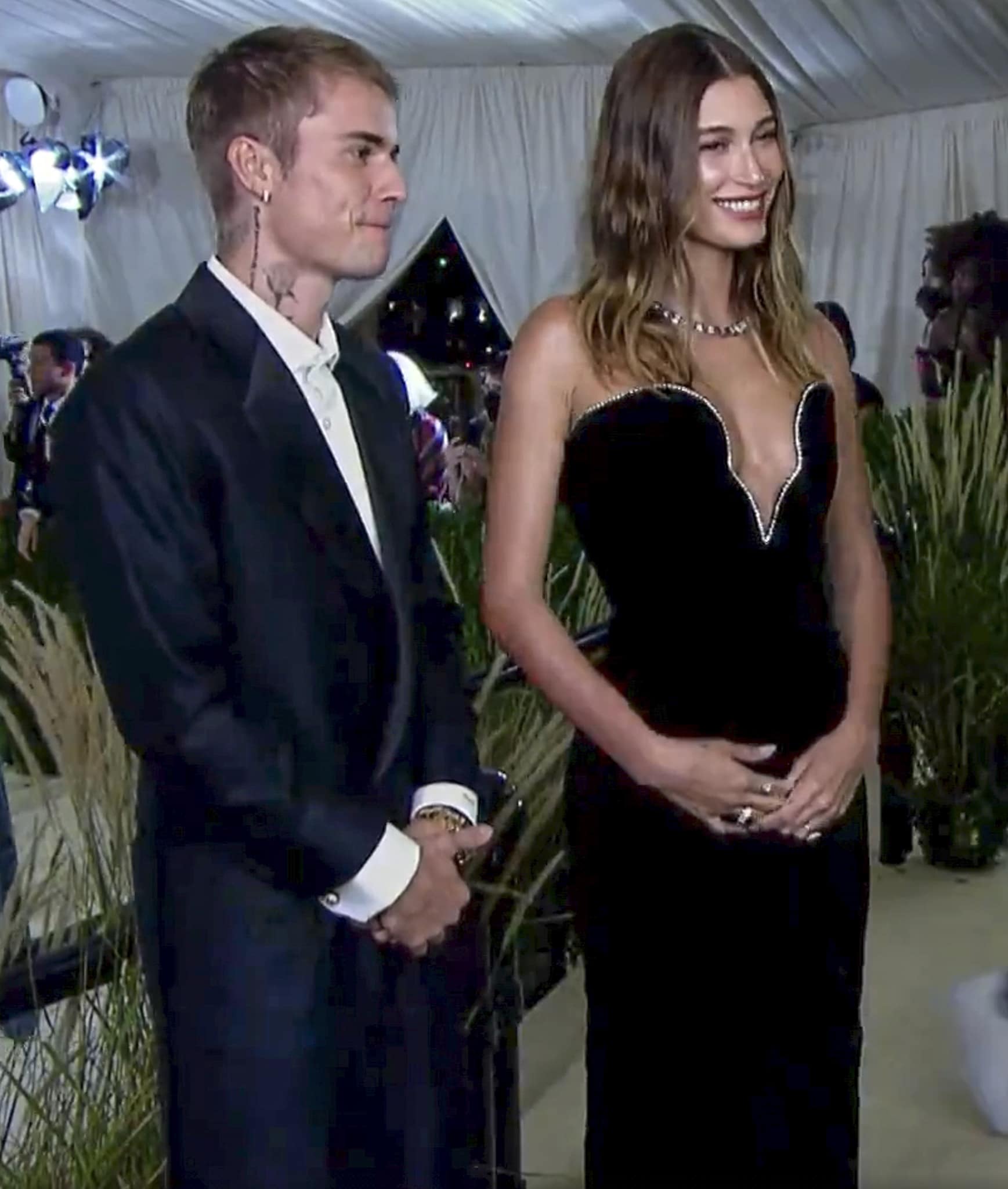 Justin Bieber is grateful for his wife's patience throughout his mental health struggles (Credit: Avalon / WENN)
Hailey added: "I think neither of us were going to be the person to say 'I quit.' Neither of us were going to be the one to walk away from the situation. Because we were just both like, 'Hey, we chose to fight for this, so we're gonna keep fighting past whatever we need to.'"