Carry out the right details needed for a look you can fall in love with these flirty stiletto heels from Betsey Johnson that will have you putting your best foot forward. They are currently discounted up to 50% off at Amazon and 6pm.
Available in black, ivory, and gold, their glitzy, all over rhinestone embellishment grab attention with every step, while a unique, crisscrossed Mary Jane-inspired silhouette adds a fresh twist.
Blue by Betsey Johnson Sage Sandals, $64.99 – $255.95 at Amazon and 6pm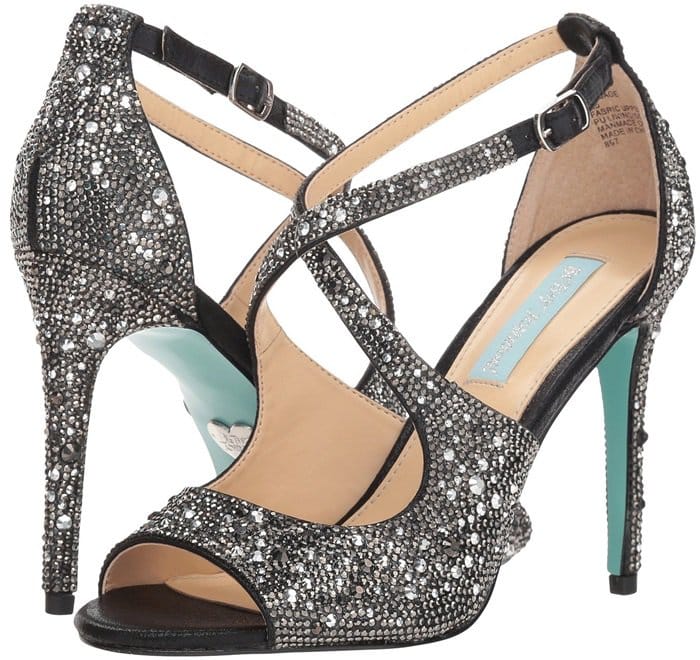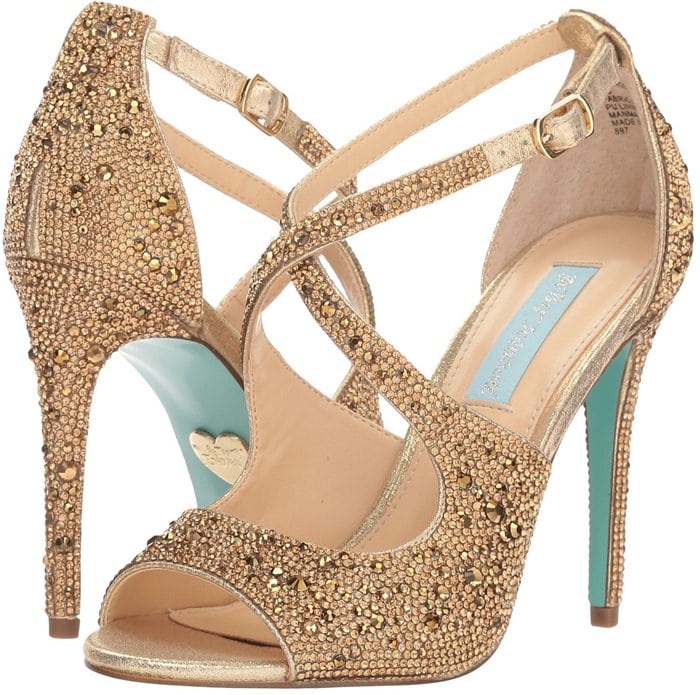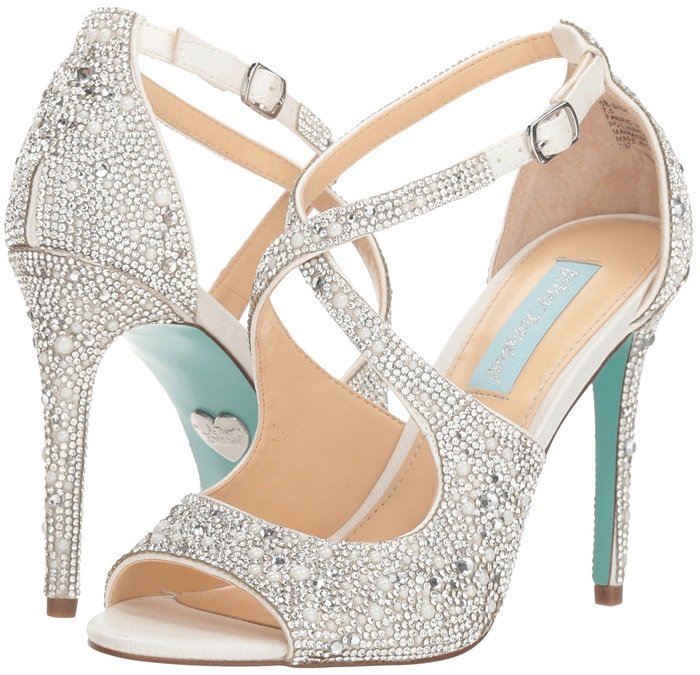 We also like these new shoes from the same shoe designer that you can find at Zappos.
Baha Sandals With Floral Appliqué and Pearl-Like Detail, $26.65 – $72.26 at Amazon, 6pm, and Zappos
Buckled Gina With Jeweled Decoration, $70.85 – $109.95 at Zappos and Amazon
Iris Satin Rhinestone Pumps, $129 at Zappos
Embellished Leila Pumps, $129 at Zappos
Adley Embroidered Lace Pumps, $50.99 – $116.10 at Amazon and Zappos