Carry out the right details needed for a look you can fall in love with these flirty stiletto heels from Betsey Johnson that will have you putting your best foot forward. Perfect for weddings and formal events, they are currently discounted up to 50% off at Amazon and Betsey Johnson.
1. Blue by Betsey Johnson Sage Sandals, $64.99 – $255.95
Available in black, ivory, and gold, their glitzy, all over rhinestone embellishment grab attention with every step, while a unique, crisscrossed Mary Jane-inspired silhouette adds a fresh twist.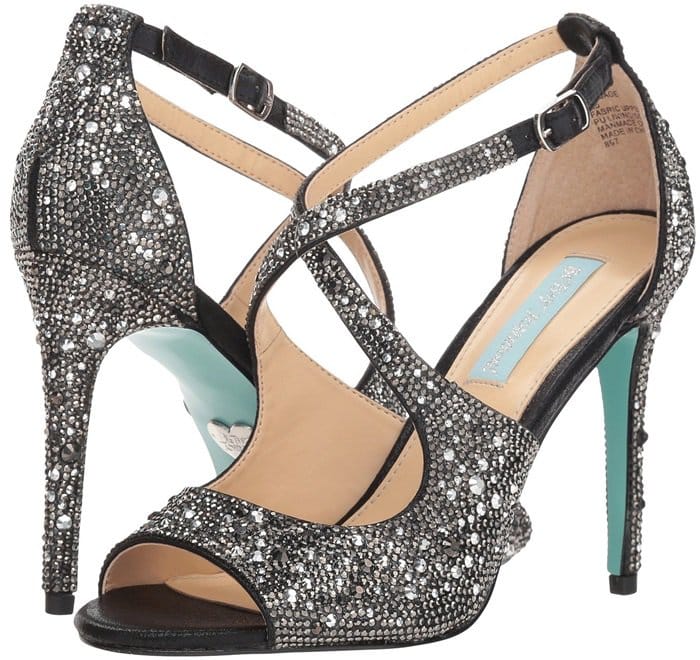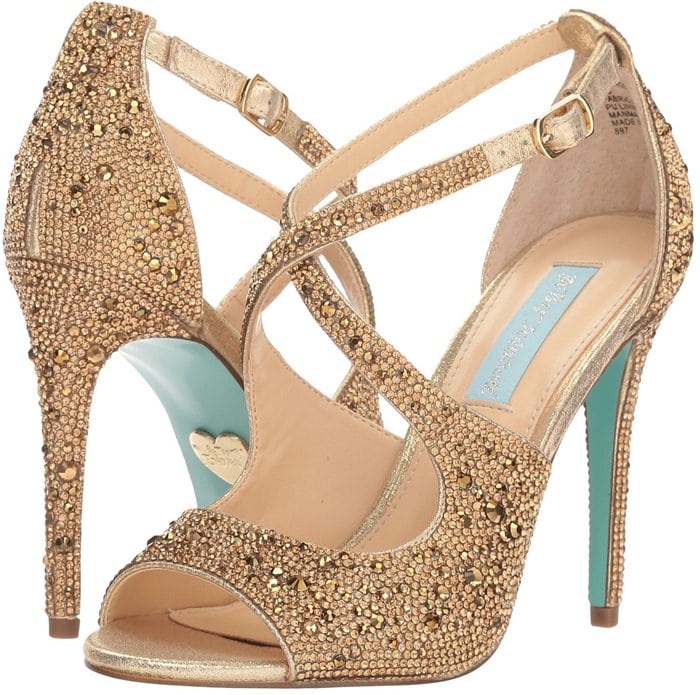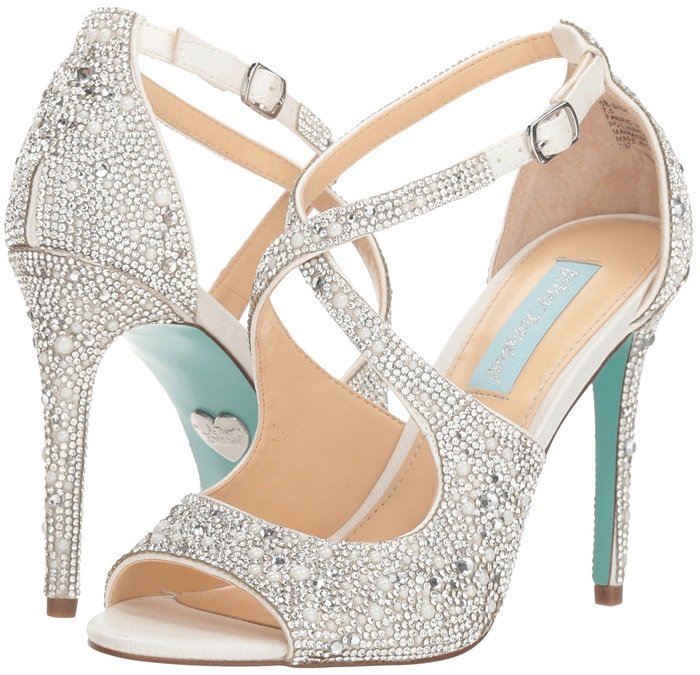 We also like these new shoes from the same shoe designer that you can find at Zappos.
2. Baha Sandals With Floral Appliqué and Pearl-Like Detail, $26.65 – $72.26
3. Buckled Gina With Jeweled Decoration, $70.85 – $109.95
4. Iris Satin Rhinestone Pumps, $129
5. Embellished Leila Pumps, $129
6. Adley Embroidered Lace Pumps, $50.99 – $116.10