Best Nina Shoes, Boots, Heels, Pumps, and Sandals for Women
Please subscribe to
our newsletter
to receive updates from Your Next Shoes. This post may contain affiliate links. Please see our
disclosure
for more details.
Designed in New York since 1953, family-owned Nina Footwear is a leader in the footwear and accessories categories for women and girls.
Founded by Cuban immigrant brothers Mike and Stanley Silverstein, Nina's first shop was in a small loft on Prince Street in SoHo.
Nina Footwear is an iconic shoe and accessories brand that was established in New York in 1953
The shoe label is named after Stanley's first-born daughter, Nina Miner, who is now the brand's chief creative officer.
You can shop for Nina shoes at Nordstrom, Zappos, and Nina Shoes.
Babylon won't hit theaters until December 23. Still, it has already received five Golden Globe and nine Critics Choice nominations…
Walk on a cloud with Dalila that you can buy for $98.95 in white, black, and sky-blue satin at Zappos…
Sparkling twisted rhinestone straps in these red sexy strappy satin evening sandals from Nina Shoes prove a perfect finish to…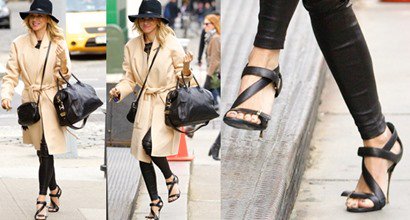 Naomi Watts shed her usually laid-back street style while out shopping in New York on Monday. Instead, she dolled up by…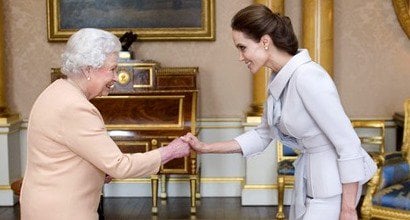 Angelina Jolie bowed to Queen Elizabeth II in the 1844 Room at Buckingham Palace on Friday morning in London. The…
Nicky Hilton joined book lovers and authors at the 2014 Book Expo America to promote her style book and to…
Here's what's more exciting than the Oscars — the Met Gala. It's something we look forward to each year simply…
Our recent feature on the top 5 Kate Middleton shoe moments of 2012 made us realize just how much the…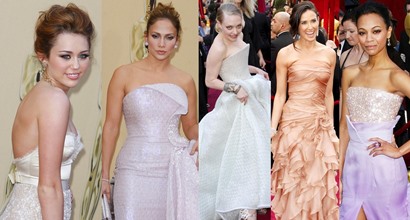 There were many looks to like and not like at the 2010 Academy Awards held last Sunday at the Kodak…