Who Is Tony Bianco? Best Boots and Shoes for Women
Please subscribe to
our newsletter
to receive updates from Your Next Shoes. This post may contain affiliate links. Please see our
disclosure
for more details.
Scroll down to see celebrities wearing boots and shoes by Tony Bianco, Australia's leading fashion footwear brand that recognizes being an individual is the essence of true style.
The footwear label was founded in 1972 by Tony Bianco, who moved from Italy to Australia with his family in 1958.
Still 100% Australian owned and family-run, you can buy Tony Bianco shoes at boutiques across Australia and internationally at Zappos and Nordstrom.
Who owns Tony Bianco?
The Melbourne-based, Australian fashion footwear and accessories brand is now run by Tony Bianco's two sons Anthony and Adam.
Celebrities Wearing Tony Bianco Boots and Shoes
It's time to put your beloved sneakers back on the top shelf of your closet. After three years of casual…
Spring/Summer 2023 is proof that trends will always come back. It's the perfect time to invest in a signature shoe…
This fashion-forward suede and clear Vynalite heeled sandal from Tony Bianco is designed with a unique transparent acrylic block heel…
Make your ankles look fantastic in a standout tan leopard print pony hair Mikki stiletto heel from Tony Bianco that…
Summer is the season of outdoor weddings, barbecue parties, afternoon graduations, and every event under the sun. We've taken a…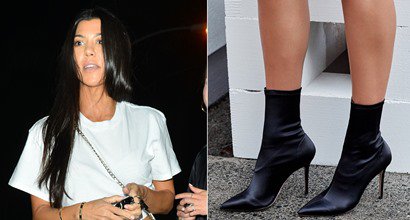 Kourtney Kardashian was spotted with Justin Bieber and Chris Pratt leaving evening worship service at Hillsong Church in Beverly Hills…
Life seems to be a constant photoshoot for Gigi Hadid, who looks good no matter what she wears, even if…
It's not easy being Gigi Hadid. Being the 'it girl' on the runway means you're always wanted… which sometimes mean you'll…
After Kim Kardashian was robbed at gunpoint during Paris Fashion Week, a lot of celebrities had something to say. Some…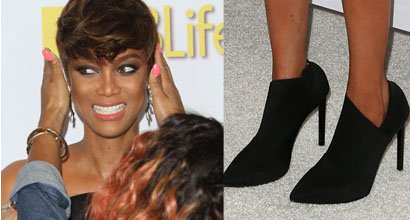 Is America's Next Top Model finally coming to an end? Tyra Banks told Fox that the television show, responsible for…
Emily B created quite a buzz on Tuesday when she shared photos of a certain pair of lace-up thigh-high boots…