Cate Blanchett seems to get more and more charming by the day. Everyone knows that Cate has quite the sense of humor, but what happens to her comedic stripe when she is thrust into a crowd that barely speaks English? Body language happens.
The 46-year-old Australian actress and theater director enamored her Tokyo fans as she walked through the crowd at the Japanese premiere of her latest film, "Carol."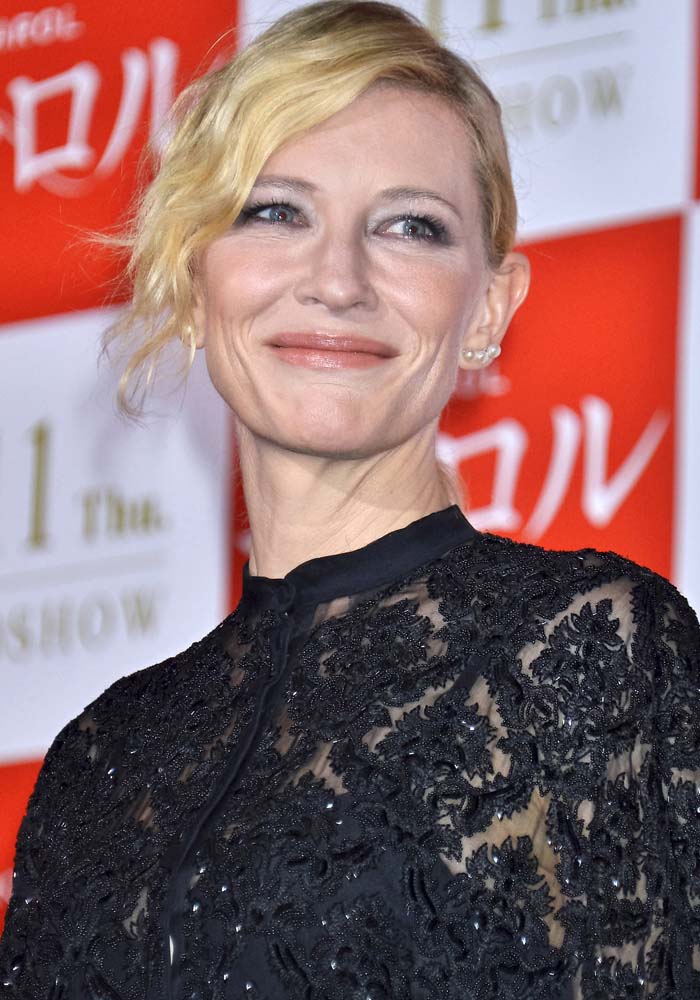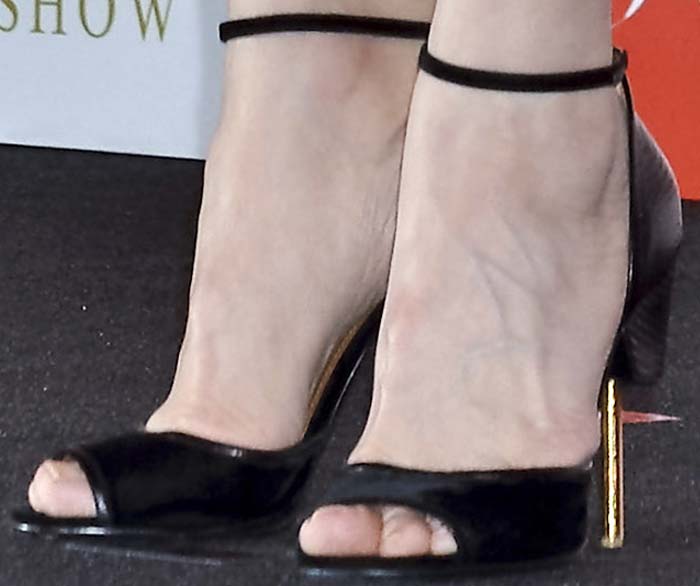 The classy Cate Blanchett entrusted Riccardo Tisci with her Tokyo look, allowing Givenchy to take over her outfit from head-to-toe. Cate wore a beaded lace masterpiece that had delicately loose sleeves, a satin waist sash, and a midi skirt that flared out ever so gently.
Cate wore the popular "Matilda" metal heels from Givenchy's explosive Fall 2014 collection.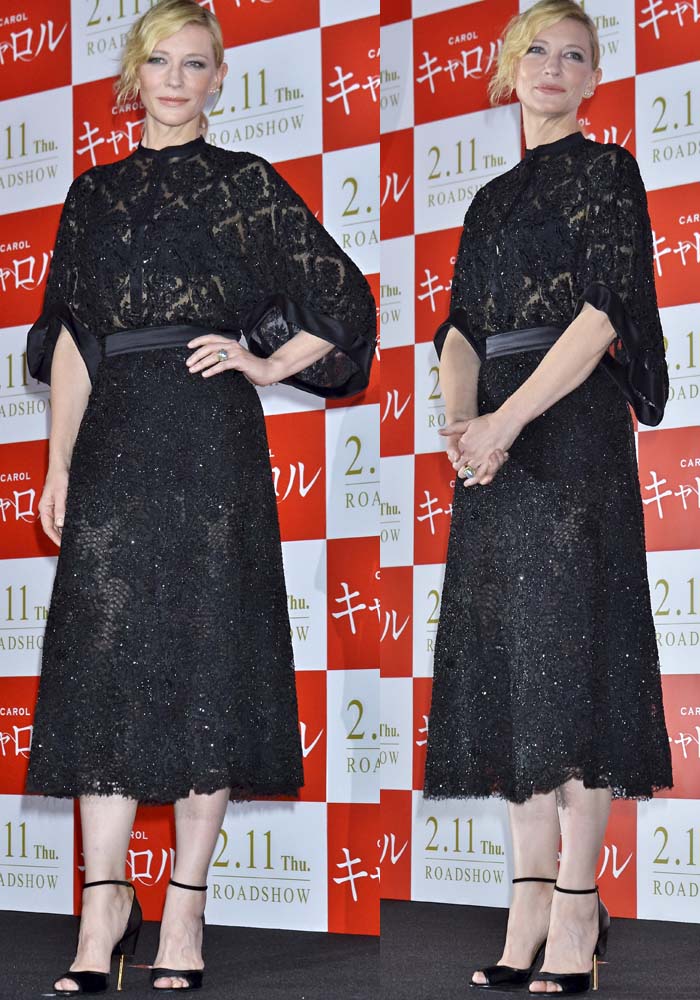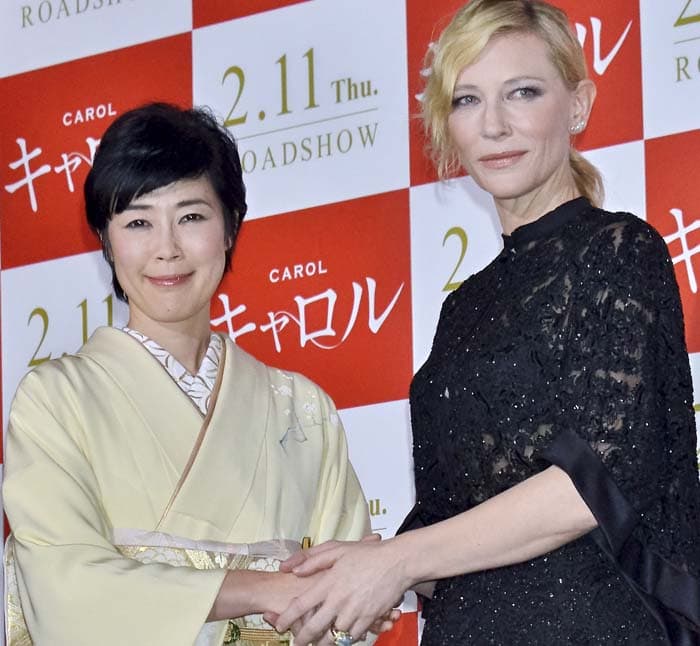 Cate Blanchett attends the stage greeting for 'Carol' at Roppongi Hills, Tokyo, Japan on January 22, 2016
Cate sashayed through the crowd, signing some autographs along the way, before hitting the stage. Later on, the actress was presented with an enormous bouquet of flowers, which she pretended weighed her down to make the audience laugh.
Cate Blanchett enamors the Tokyo crowd with her elegance and her sense of humor
Givenchy's "Matilda" sandals have since flown off the shelves, but you can check out the iconic screw heels in pumps and boots versions at Forward and Farfetch.
Givenchy 'Matilda' Pumps, $1,295 at Farfetch
Givenchy 'Nissa' Leather Ankle Boots, £487 (original: £975) at Neiman Marcus
Givenchy Open Toe Runway Leather Booties, $1,695 at Forward
Credit: Kento Nara / Future Image / WENN