Charlize Theron recently appeared on 'The Tonight Show Starring Jimmy Fallon' to promote her new movie, 'A Million Ways to Die in the West'. During the program, the actress also played a game of charades against the host and the 'Penny Dreadful' star Josh Hartnett. She was quite competitive, and it was very amusing to watch. If you missed the airing, you can check out the video below.
Of course, we didn't miss the outfit Charlize wore for the TV appearance. It was a combination of a gorgeous blue Stella McCartney shift dress paired and black strappy lace-up sandals. The mix was unexpected since pumps would have been the common choice, but it was undeniably elegant and chic.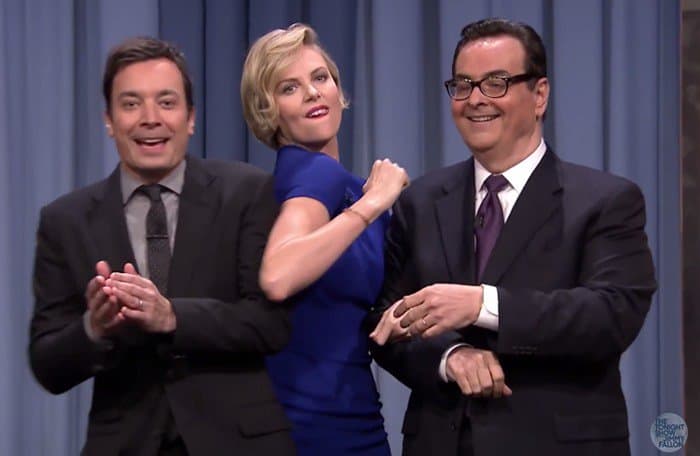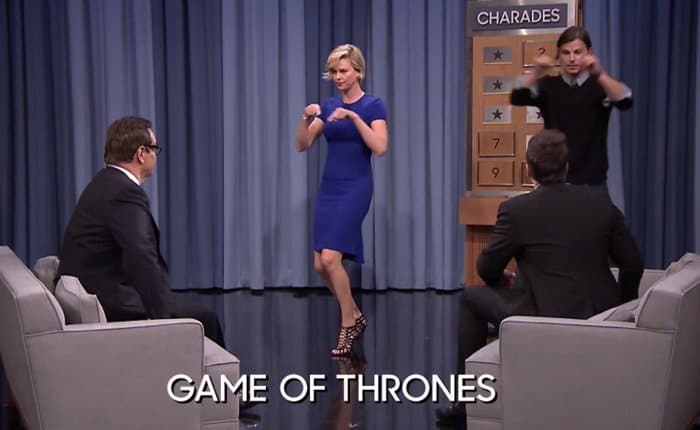 Charlize Theron playing a game of charades on 'The Tonight Show Starring Jimmy Fallon' on May 20, 2014
We bet you fancy Charlize's shoes, yes?
On the actress are these strappy lace-up heels from Christian Louboutin — the "Laurence Anyway" caged ankle booties. They feature vamps made of crisscross straps and lace-ups that run through the center. These shoes also sit on 4-inch-tall heels and are pretty easy to wear, thanks to the zipper closures located on the heel counters.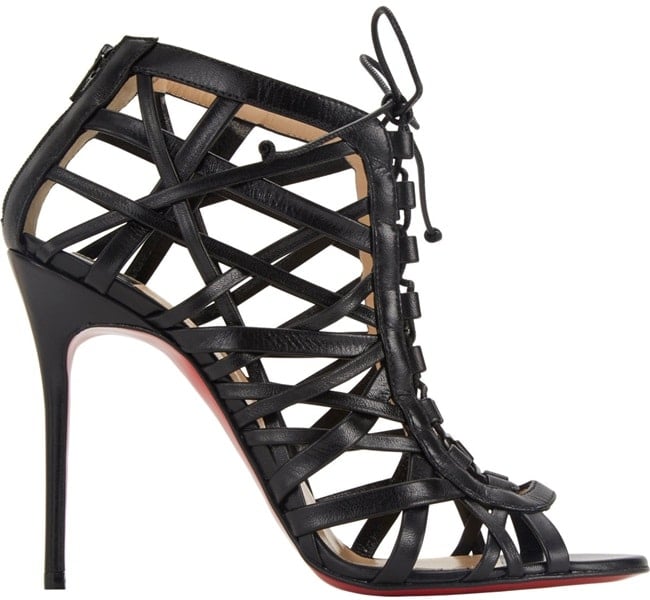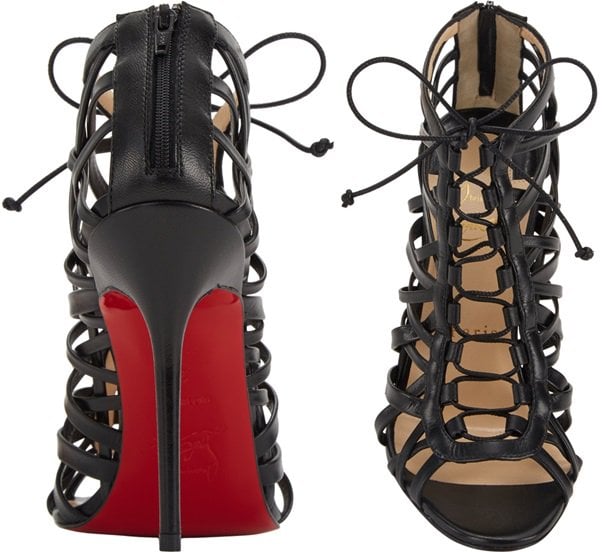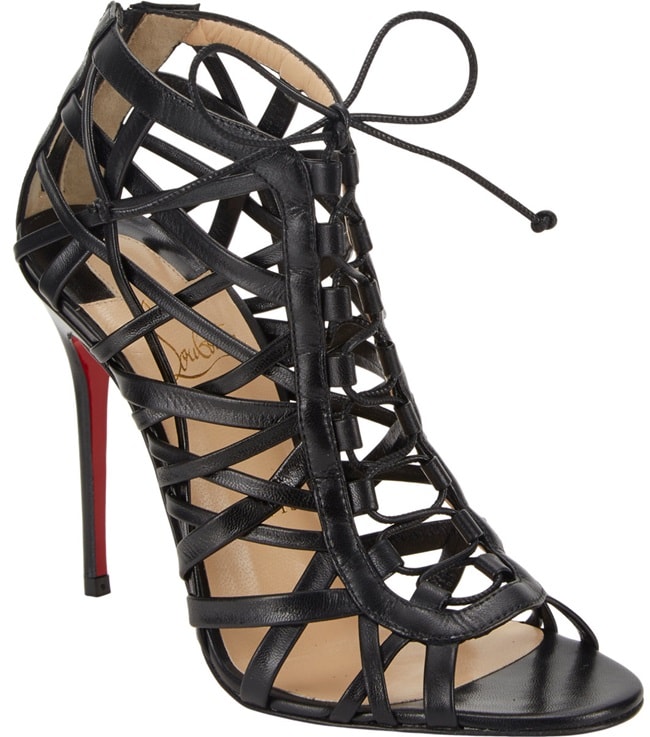 Christian Louboutin "Laurence Anyway" Caged Ankle Booties, $1,245 at Bluefly
Do you like what you see?
There's no denying that the 'Laurence Anyway' booties look very exciting. If you fancy them, feel free to grab them in your size over at Bluefly. Of course, you really need not spend $1,245 to achieve the lace-up look.
Here's a style from Pour la Victoire that will give you the same appearance for a whole lot less money. And by some weird coincidence, the label named the pair "Charlize." It's not exactly a dead ringer, but it's a great substitute. Do you approve of this style?
Pour la Victoire "Charlize" Sandals, $54.68 – $81.69 at Amazon
Last week, Charlize's new movie, 'A Million Ways to Die in the West', premiered at Westwood Village Theatre in Los Angeles. Sean Penn, the actress' new love, joined her on the red carpet.
For the event, Charlize wore a black lace dress from Christian Dior and a pair of slingback pumps from Christian Louboutin. Between her outfit for the premiere and her getup for Jimmy Fallon, however, we prefer the latter. What about you?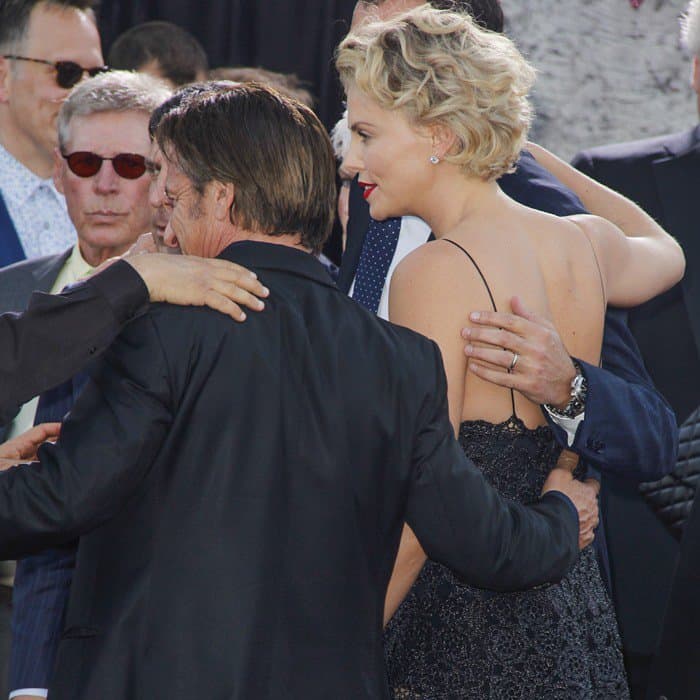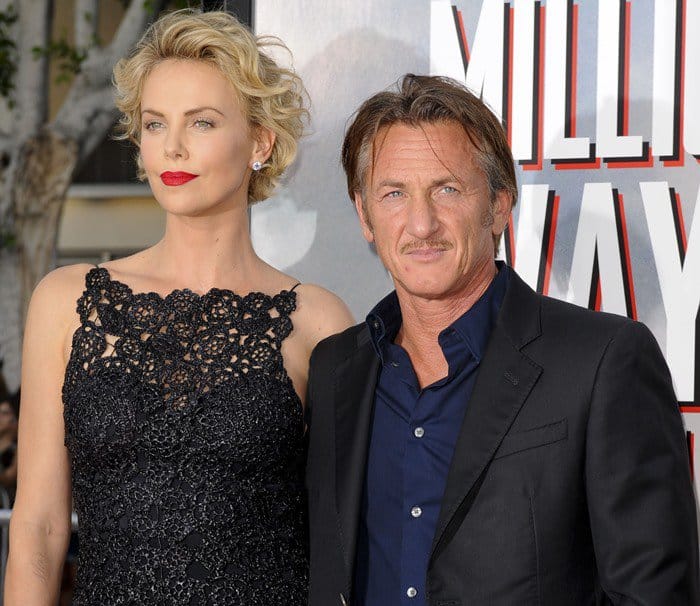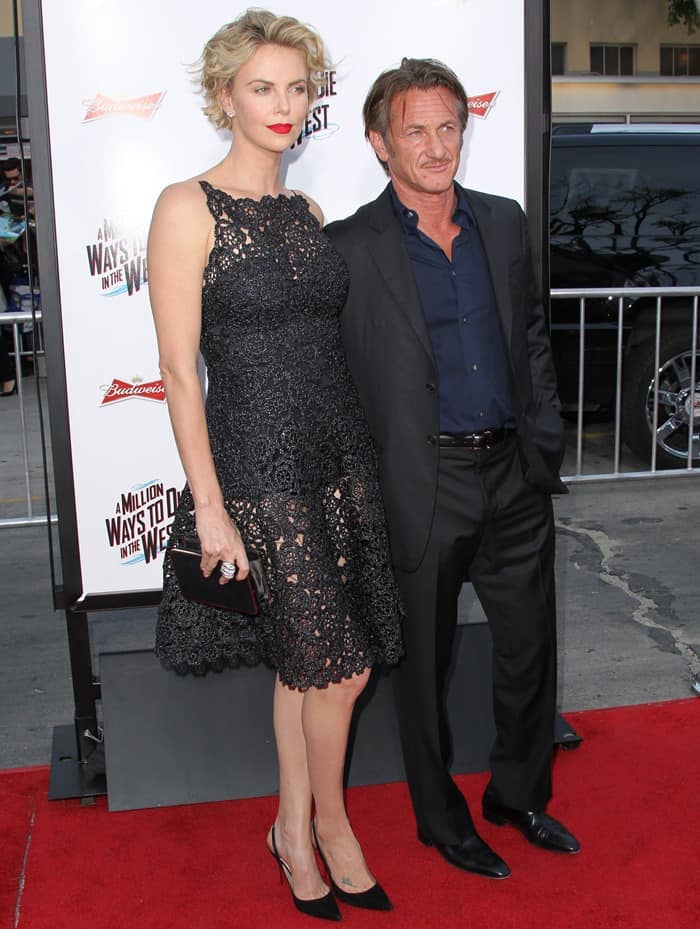 Charlize Theron and Sean Penn at the premiere of 'A Million Ways to Die in the West' in Los Angeles on May 15, 2014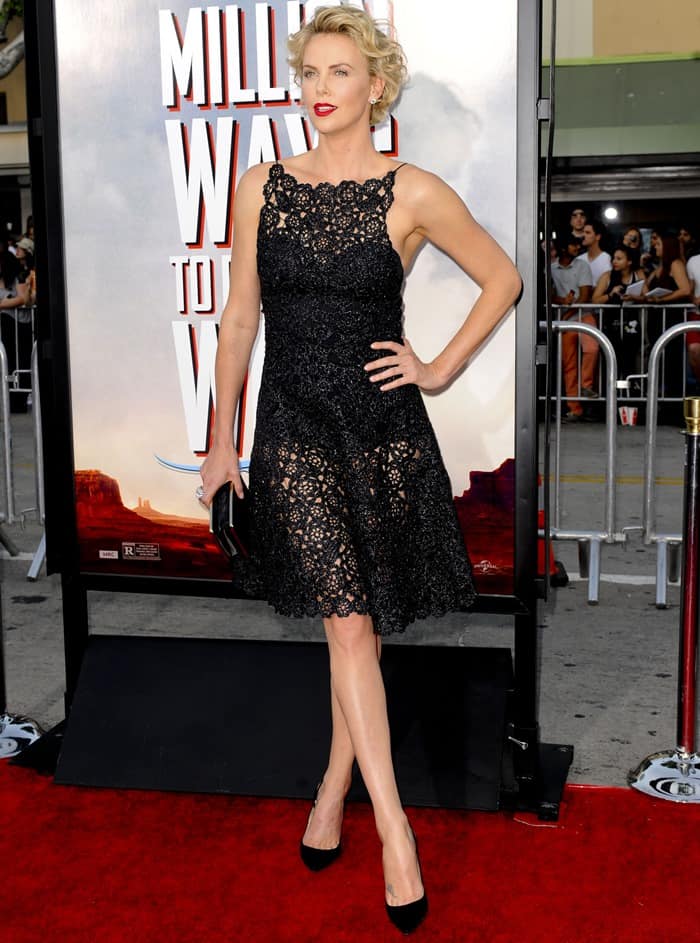 Charlize Theron wearing slingback pumps with a sheer dress to the premiere of 'A Million Ways to Die in the West' in Los Angeles on May 15, 2014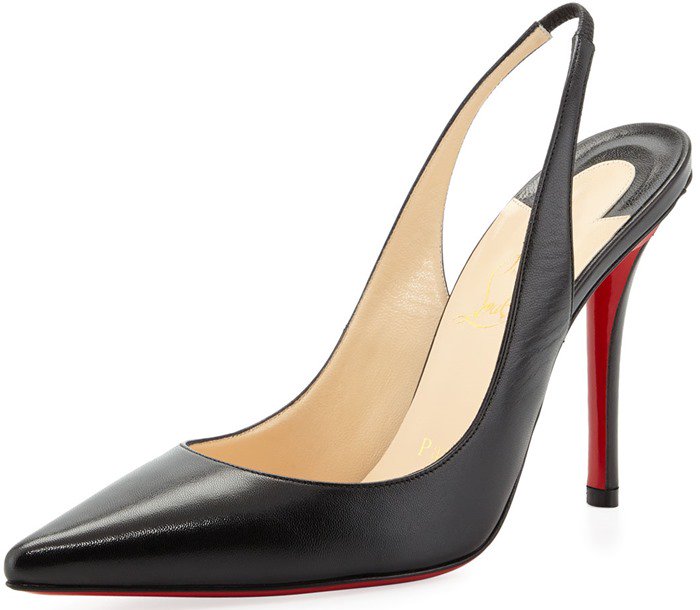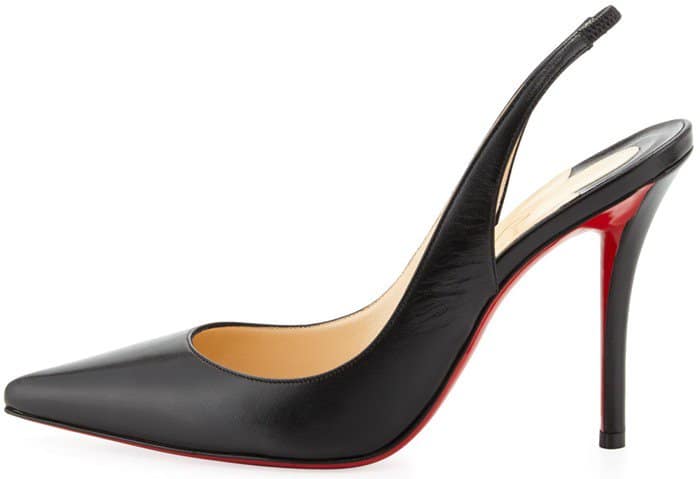 Christian Louboutin "Apostrophe" Slingback Pumps, $645 at Bergdorf Goodman
Credit: Apega/Brian To/WENN