After Hilary Duff made her small screen return for "Younger" last year, the actress had no idea that the show would take off the way it has. The show is now about to premiere its third season and has been renewed for a fourth one.
Hilary made her way to New York with the rest of the cast to promote the upcoming season on AOL Build. The 29-year-old was spotted leaving Greenwich Hotel after getting dolled up.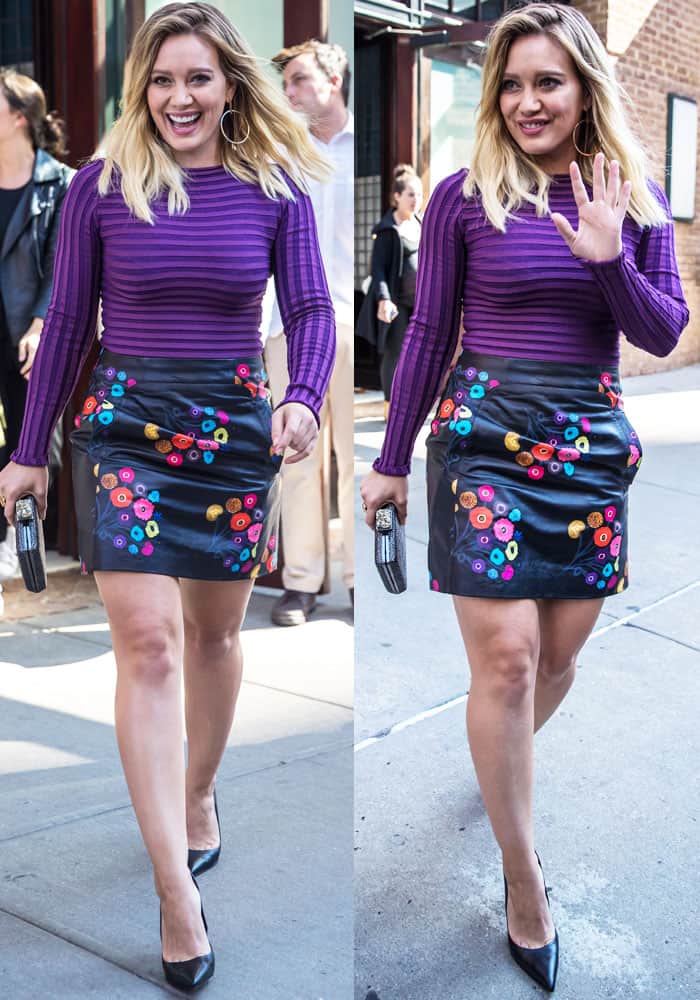 Hilary Duff was all smiles when visiting Greenwich Hotel in New York City on September 26, 2016
The actress wore a striped top with a floral leather "Aneta" skirt by Tanya Taylor (available at Shopbop). Hilary styled her outfit with the "Dara" clutch by Alexandra Clancy, hoop earrings from Vita Fede, and a pair of "Sancha" pumps from Schutz.
It's pretty refreshing to see Hilary in something other than her denim cutoffs or ripped jeans. We're absolutely loving this form-fitting posh style of hers, which does wonders for her body shape.
Hilary wears the "Sancha" pumps in black leather from Schutz
Hilary poses in her cute outfit, which features a printed leather skirt from Tanya Taylor
Hilary climbs into a car before heading to AOL Build in New York
In case you've never heard of "Younger," the television series is about a divorced mother, Liza Miller, who tries to pass herself off as a 26-year-old, applying for a position in a publishing firm as an assistant. The character eventually leads a double life: one in her 20's and one in her 40's.
Hilary plays Kelsey Peters, a 20-something officemate of Liza Miller.
Shop Hilary's Schutz "Sancha" pumps at Schutz.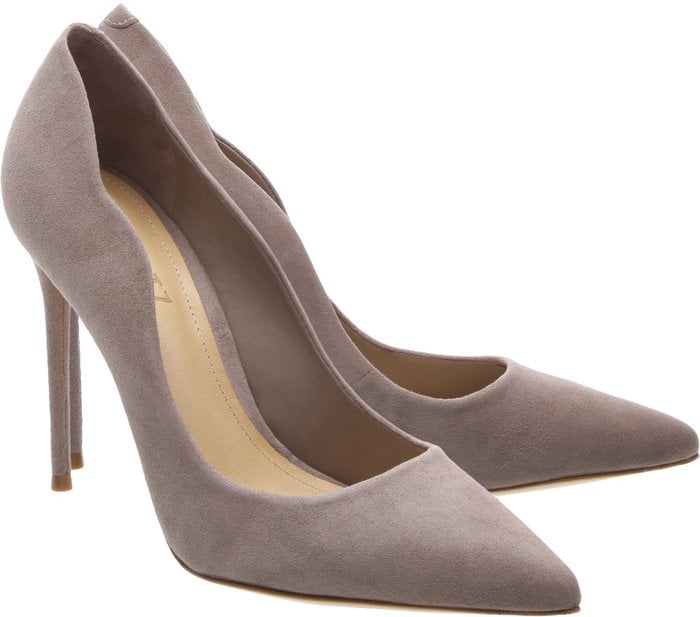 Schutz "Sancha" Pumps, $200 at Schutz
Credit: Hilary Duff's Instagram / WENN