While she doesn't always come across as intelligent, Jennifer Lawrence may be smarter than you think. She dropped out of school at 14 and begged her parents to take her from Kentucky to New York and find her an agent.
Luckily, they complied and she quickly landed the role of Lauren Pearson on The Bill Engvall Show, a sitcom that ran on TBS from July 17, 2007, to September 5, 2009.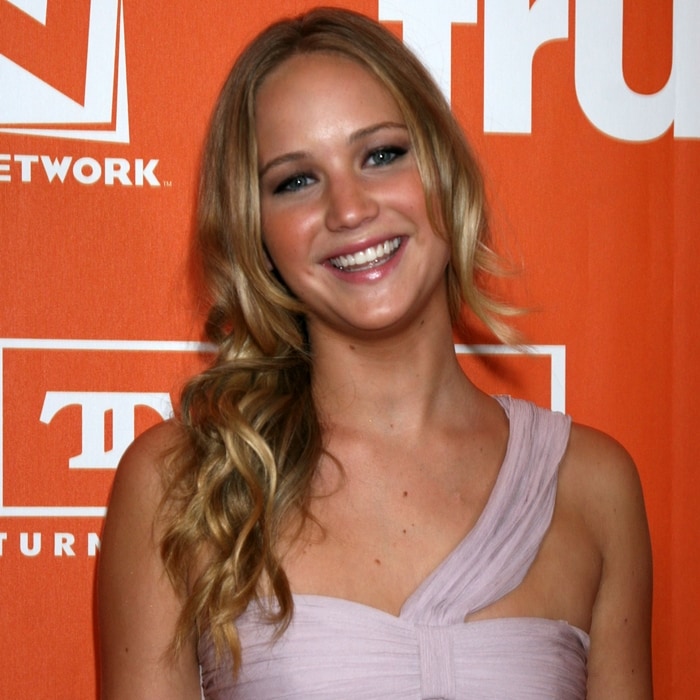 Actress Jennifer Lawrence attends Turner Broadcasting's TCA Summer Party at the Beverly Hilton Hotel on July 11, 2008, in Beverly Hills, California
"I dropped out of middle school. I don't technically have a GED or a diploma. I am self-educated," Jennifer revealed in an interview with 60 Minutes in February 2018, adding, "I wanted to forge my own path."
"I found what I wanted to do and I didn't want anything getting in the way of it. Even friends, for many years, were not as important to me as my career."
Jennifer Lawrence dropped out of middle school at 14 to pursue her acting career
While she says she "never felt very smart," it changed when she started to read scripts.
"I know exactly what it would look like if somebody felt that way. That was a whole part of my brain that I didn't even know existed," she said about realizing she could intuit a lot about a character from them. "And I didn't want to let it go."
According to an interview with Spencer Pratt in Complex, Jennifer Lawrence is profoundly gifted: "You think we are fame whores? I promise you Jennifer Lawrence, with all due respect, is a bigger fame whore than me. She's a master. Her IQ is probably 180. She's Good Will Hunting level of hustle. I don't fake trip. If you notice, she went from, 'I'm fat pizza girl' to like, Chanel cheekbones. Look out for Jennifer Lawrence."
Spencer Pratt believes Jennifer Lawrence has an IQ of around 180
What happens when you put Jennifer Lawrence and Amy Schumer in front of the cameras and give them amazing projects to work on?
A Golden Globe nomination, that's what.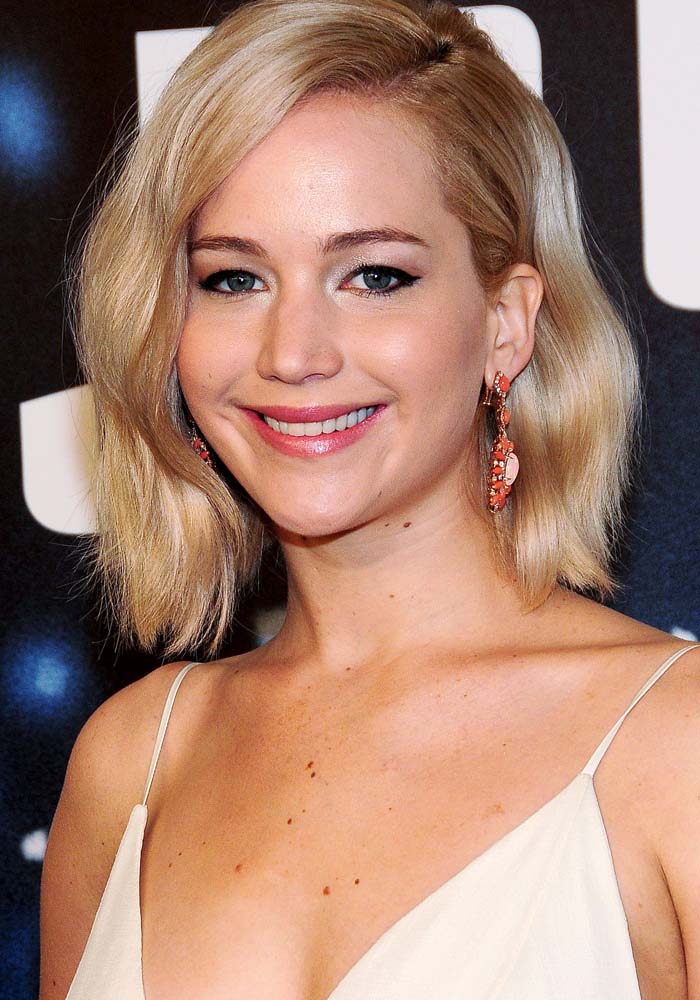 Jennifer Lawrence shows off her wavy blonde hair at the premiere of her latest film "Joy" held December 13, 2015, in New York
In December 2015, Jennifer Lawrence had a chance to talk about her Golden Globes nomination alongside BFF Amy Schumer on the red carpet premiere of "Joy" in Los Angeles — looking fabulous while doing so, of course.
Jennifer Lawrence wears a floor-length white Christian Dior dress at the premiere of "Joy"
At the 73rd Golden Globe Awards, she won Best Actress in a Motion Picture, Musical, or Comedy category for portraying Joy Mangano in the biopic Joy (2015).
Jennifer Lawrence throws a sultry look over her shoulder in a white Christian Dior gown
On the red carpet, Jennifer wore a flowing white gown by Christian Dior, jewelry by Effy, and the Jimmy Choo "Dory" sandals.
Jennifer Lawrence shows off the train on her white Christian Dior gown
Jennifer expressed her excitement over being nominated alongside her friend. Amy, on the other hand, was not as thrilled. Schumer was also nominated for the Golden Globe Award for Best Actress – Motion Picture Comedy or Musical for her starring role as Amy Townsend in Trainwreck (2015).
"As soon as I saw that we were both nominated, I took her right out of my phone because our friendship is obviously over," Amy jokingly told Entertainment Weekly.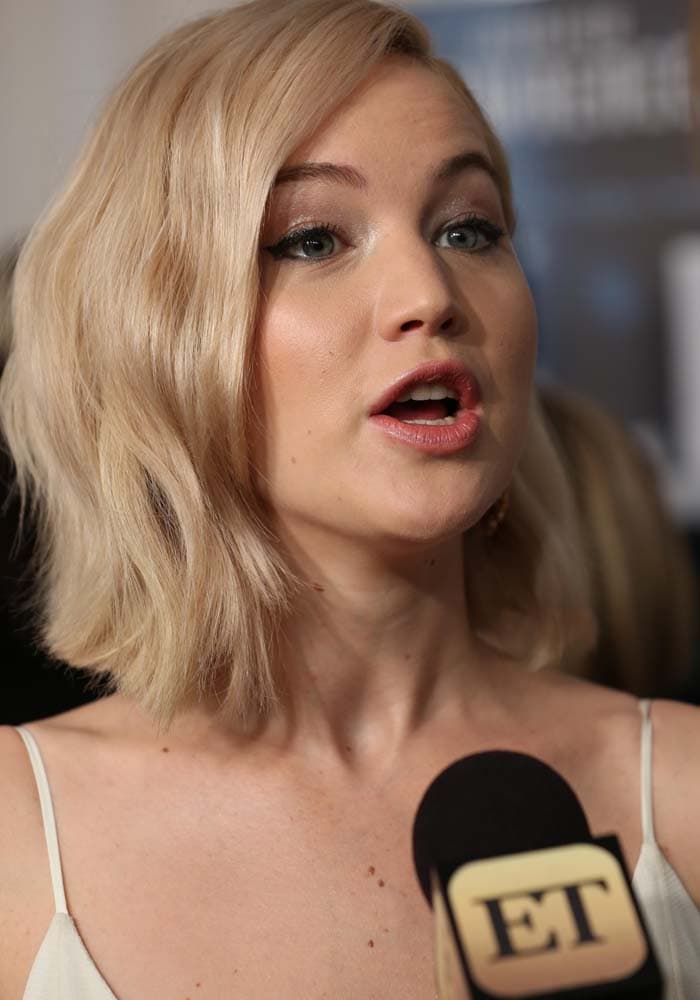 Jennifer Lawrence gives an interview at the premiere of her latest movie "Joy"
It's a pity we couldn't see Jennifer's heels in their full glory due to the stunning train on her Christian Dior gown, but you can check them out in a variety of colors below.
Grab a pair for the holidays over at Mytheresa, Farfetch, and Net-A-Porter.
Jimmy Choo "Dory" Sandals in Gold-Tone Calf Leather, $614.09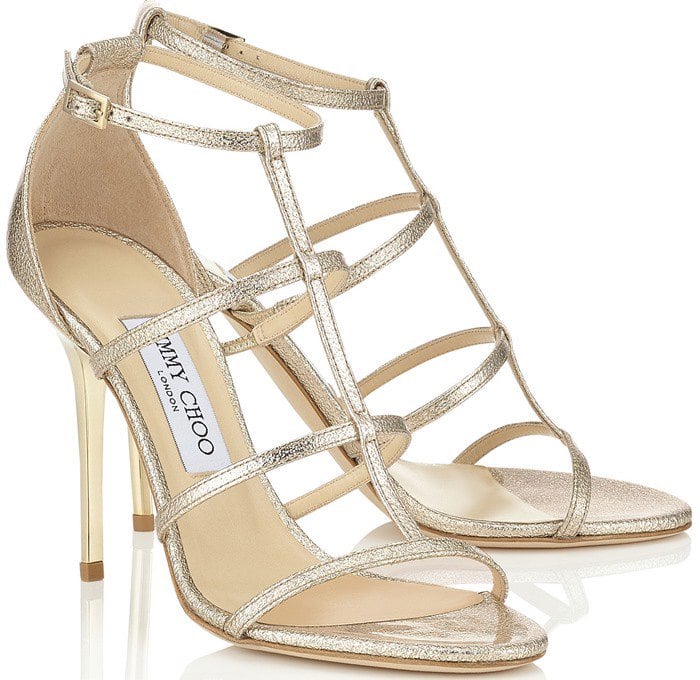 Jimmy Choo "Dory" Sandals in Nude Patent, $695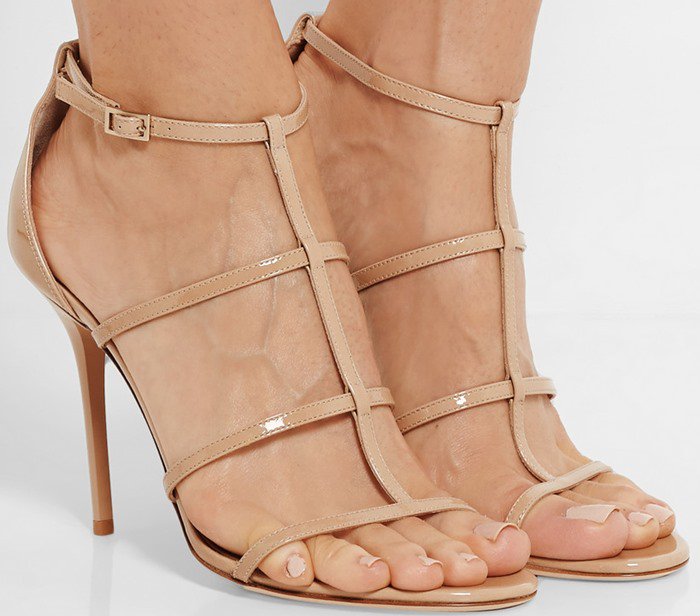 Jimmy Choo's signature 'Dory' sandals have been crafted in Italy from beige patent-leather
The sleek, caged silhouette makes this sandal a contemporary and versatile alternative to classic pumps
Jimmy Choo "Dory" Sandals in Red Patent, $695
Jimmy Choo Dory Caged Leather Sandal, $521
Credit: Ivan Nikolov / Andres Otero / Dan Jackman / WENN / Nikki Nelson / Apega