There must've been some kind of date night memo passed around in Hollywood this week because look who else was just spotted leaving the kids at home for a night out like Brangelina — Jessica Alba and Cash Warren, who enjoyed a romantic dinner at Craig's restaurant in Hollywood on Monday.
Keeping the chill at bay, Jessica Alba layered warmly in a sand-colored cardigan and a dark tan jacket. She toted her favorite Tory Burch 'Robinson' Satchel.
It was a cute enough outfit, chic enough for a dinner date at an upscale restaurant but also warm enough for low evening temperatures.
Jessica Alba leaving after having dinner with husband Cash Warren at Craig's restaurant in West Hollywood, Los Angeles, California, on February 3, 2014 (Credit: WENN)
However, simple enough as it was, we found something a bit off about Jessica Alba's ensemble, namely her nude-toned boots from Weber Hodel Feder.
They have that weird shade of nude that's just a little bit too close to Jessica's own skin color and just a little bit too much like bandages. If they were knee-high, the boots could even resemble prosthetic limbs.
We've said this before about Rihanna's nude-colored gladiator sandal boots, and we'll say it again: boots should never be nude, especially this flesh-toned shade of nude.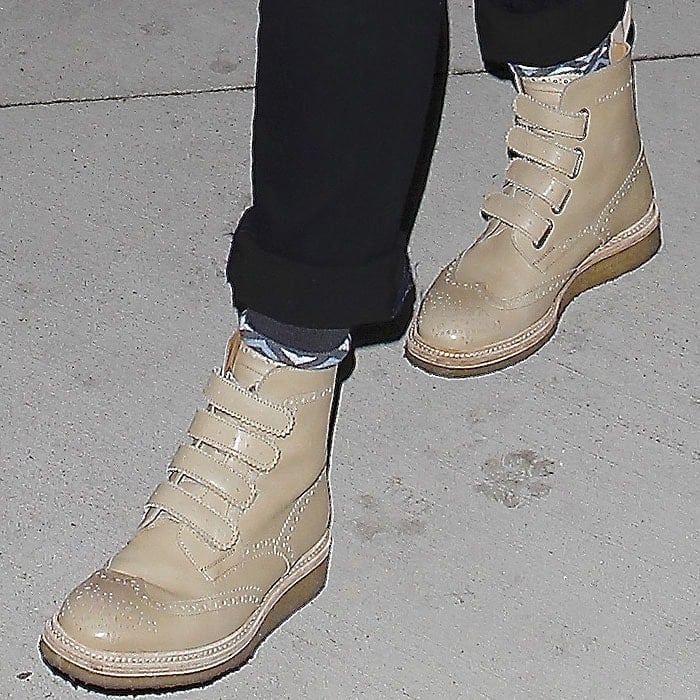 Jessica Alba wearing Weber Hodel Feder brogue boots (Credit: WENN)
Oddly, Jessica Alba's nude boots don't look as off-putting in this product shot:
Weber Hodel Feder Brogue Boots, $670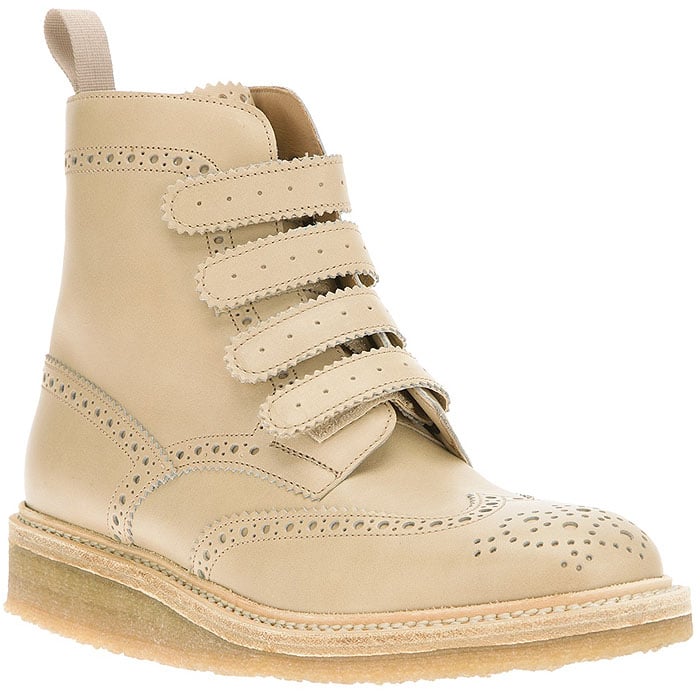 It must be the lighting, but we'll still take these much cuter colors over the nude ones any day: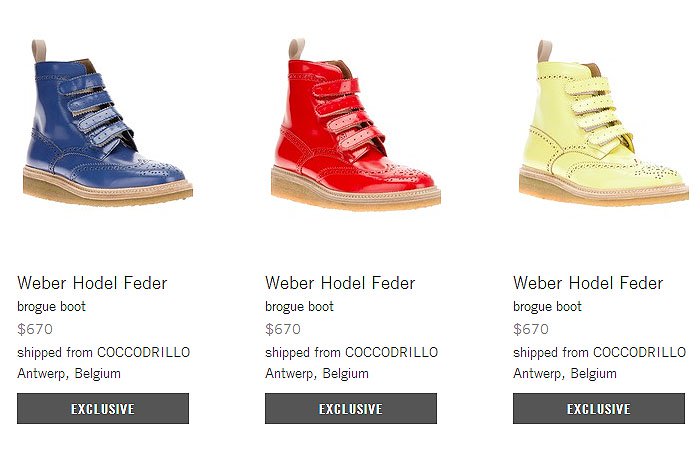 Weber Hodel Feder makes plenty more cute brogue-inspired shoes, which you can check out at Yoox.