Whether it's Sleeping Beauty, Jasmine or Cinderella, almost every little girl grew up wanting to be a fairy tale character. The older you get, the more you realize that, well, the odds of those dreams panning out are slim to none.
Luckily, you can still get a real-life taste of the fairytale lifestyle thanks to the new Jimmy Choo Cinderella collection. While these Swarovski crystal-embellished shoes can't land you that tiara and white castle, they can make you the belle of the ball.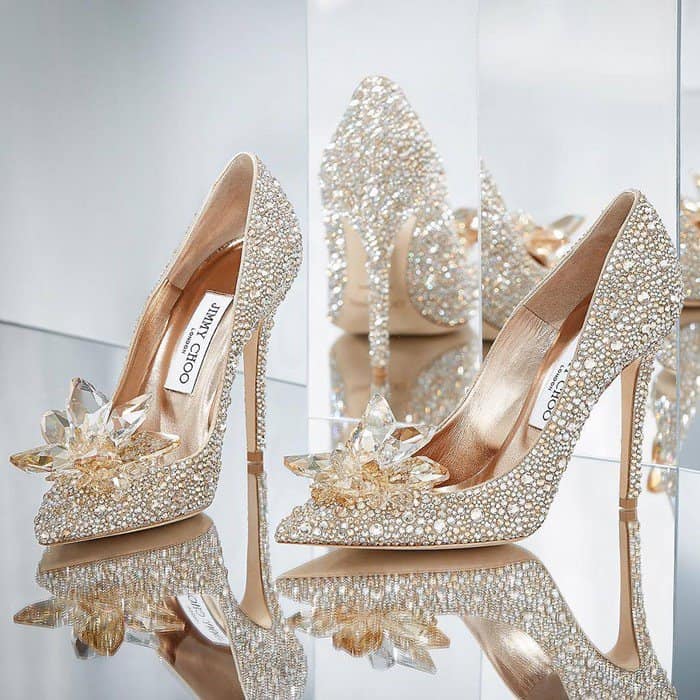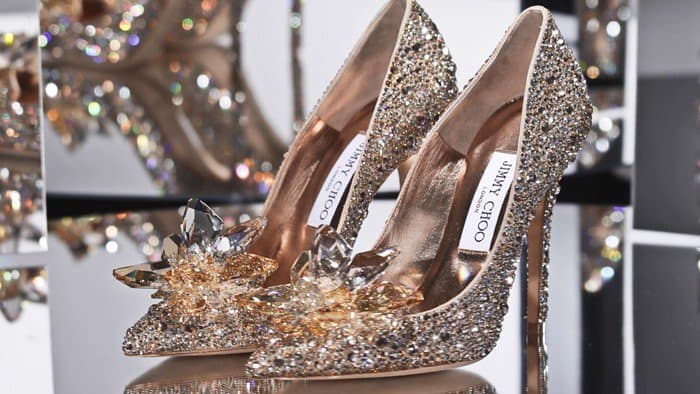 Jimmy Choo's Cinderella pumps
This capsule collection features several exquisite shoe styles with different heel heights and a gorgeous crystal flower at each toe. They also come in a variety of colors for you to choose from, including black, silver and golden mix.
The shoes in this collection all feature Swarovski crystal embellishments and a classic pointy-toe silhouette. In addition, each shoe boasts of a hand-embroidered crystal cluster and a shimmer suede base.
Browse through the entire collection and shop for your favorites at Nordstrom and Jimmy Choo.
1. Alia crystal-covered pointy-toe pumps, $4,595 at Jimmy Choo
The "Alia" features spike heels that measure 3.3 inches. A must-have for the shoe-lover, this pump is covered with golden crystal embellishments and sports a large floral crystal to the toe.
2. Avril crystal-covered Cinderella pumps, $4,595 at Jimmy Choo
Meanwhile, the "Avril" has a slightly higher heel height that measures 3.9 inches. Large jewels embellish the pointed toe, enhancing the drama of the exquisite stiletto-heeled piece.
They will ensure you get your Cinderella moment party after party!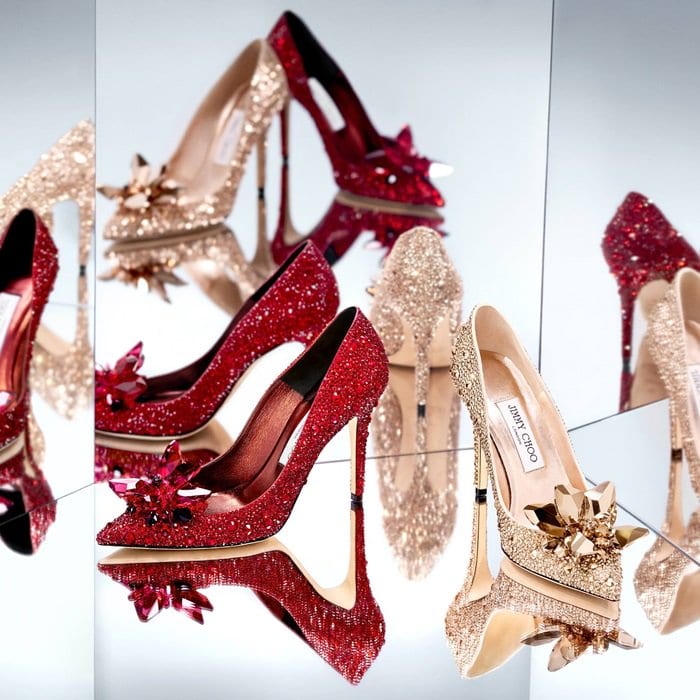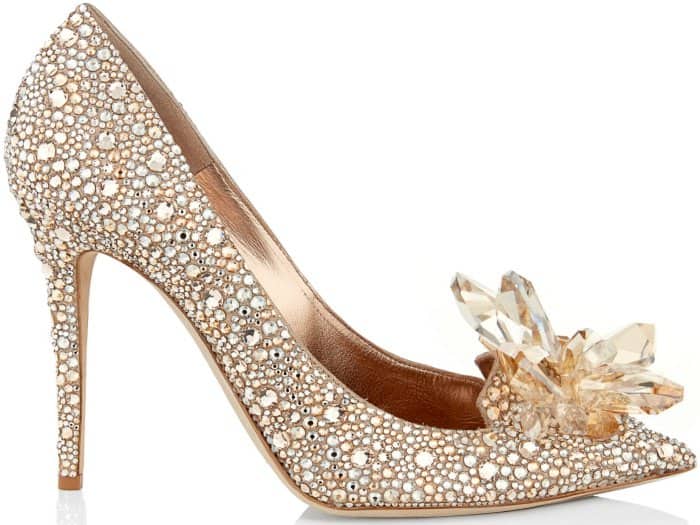 3. Ari crystal-covered pointy-toe pumps, $4,595 at Jimmy Choo
The "Ari" boasts of dramatic spike heels with a height of 4.3 inches.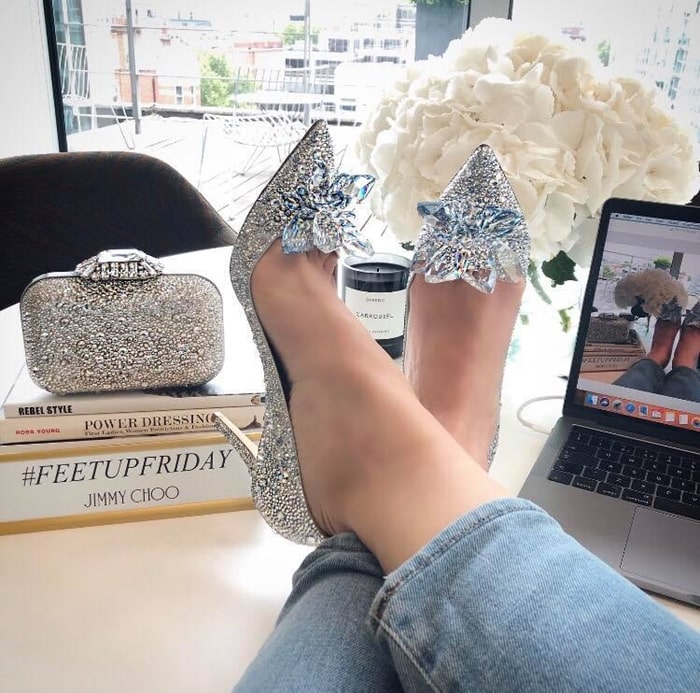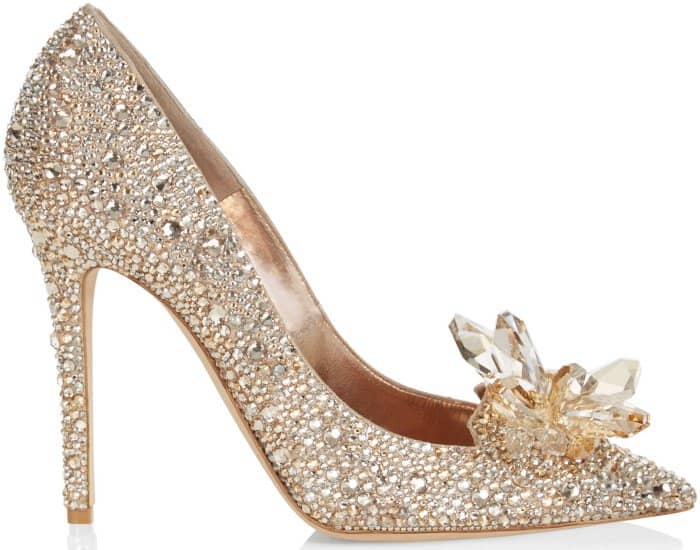 4. Allure crystal-covered pointy-toe pumps, $4,595 at Jimmy Choo
If you're looking for a low-heeled option, the "Allure" features a heel height that measures only 2 inches.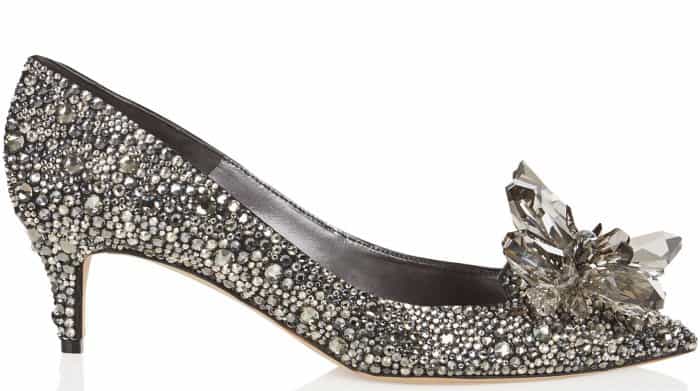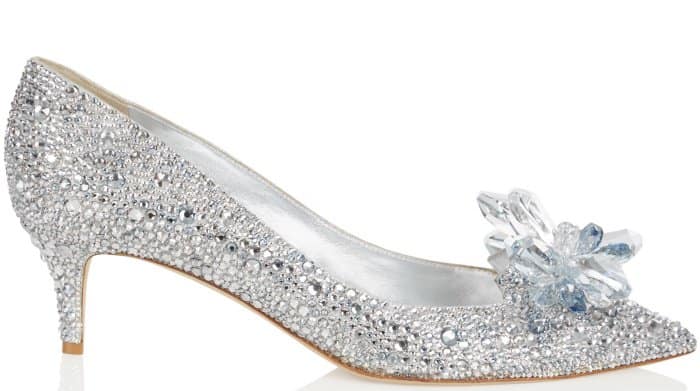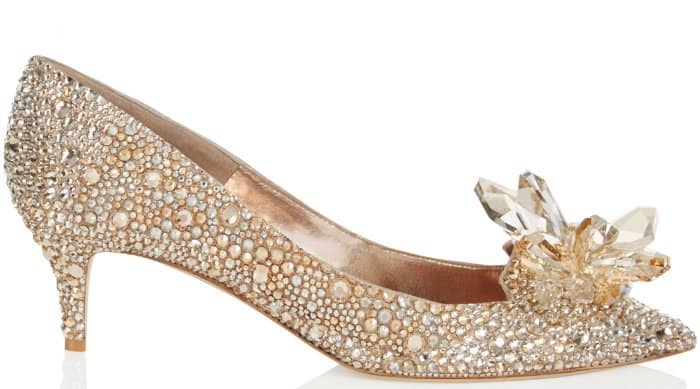 5. Attila crystal-covered pointy-toe flats, $4,495 at Jimmy Choo
Finally, the "Attila" luxe flats with a chic soft point are your best bet if it's stylish comfort that you're after.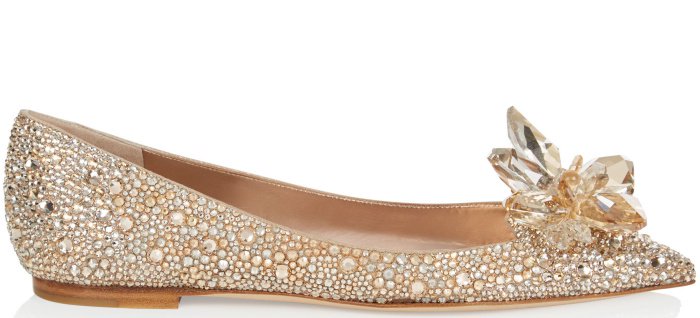 6. Anilla Crystal Covered Open Toe Pumps, $4,595 at Jimmy Choo
Available in rose mix suede and silver, the "Anilla" is layered from toe to heel in luxurious Swarovski crystals. It features an elegant open toe pump and a dramatic spike heel.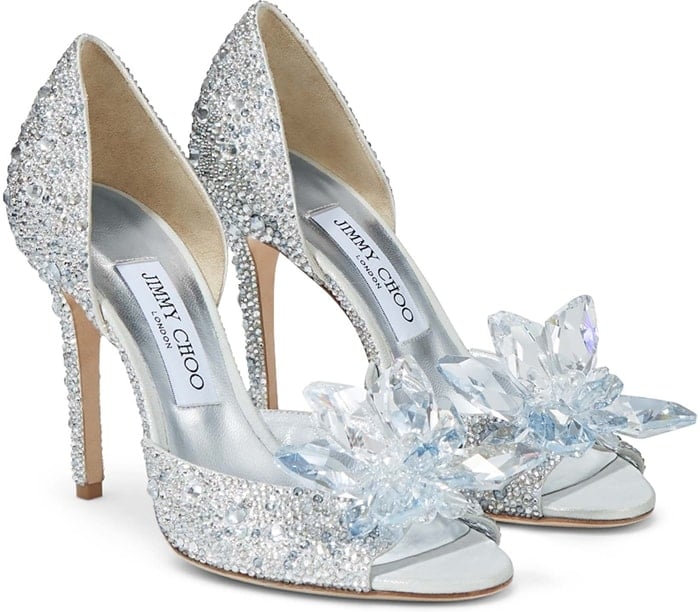 What do you think of Jimmy Choo's Cinderella collection?