Kim Kardashian is looking gorgeous, guys! The reality star and ShoeDazzle founder was slammed by critics when she gained weight during her pregnancy, but it seems that all the post-baby weight has been shed off.
Dressed in a stunning yellow satin Lanvin dress and a Max Mara coat, Kim was a golden diva on the red carpet of THR's Women in Entertainment Breakfast. She made sure her skin was all bronzed out, too, so she could be as shiny and eye-catching as her ensemble.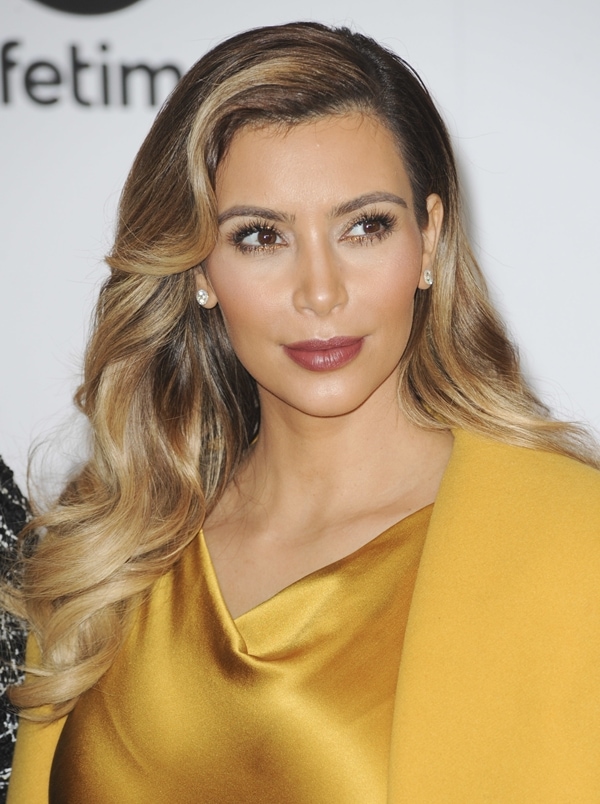 Kim Kardashian at THR's Women in Entertainment Breakfast in Los Angeles on December 11, 2013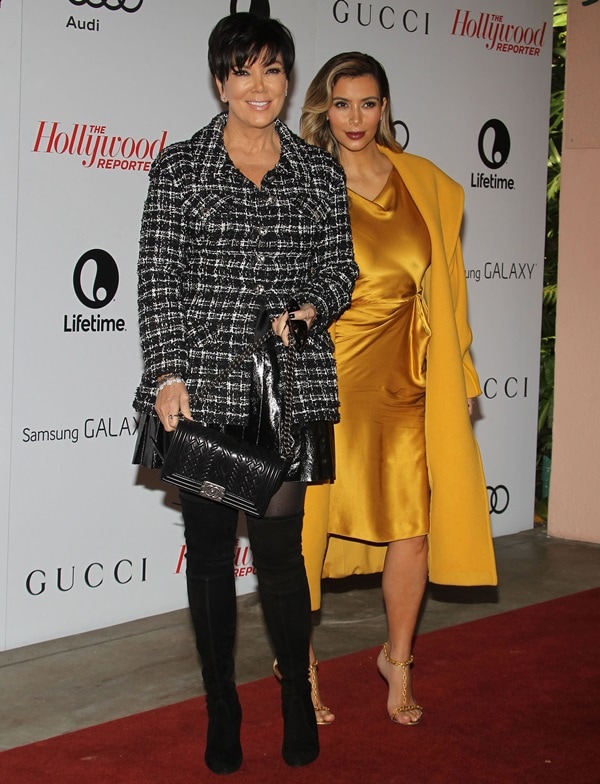 Kris Jenner and Kim arrive at The Hollywood Reporter's Women in Entertainment breakfast
Kim has made a lot fashion mishaps over the years, and she is not exactly a role model for class. But we have forgiven her, thanks to this redeeming look.
And our favorite part of the ensemble — her Tom Ford golden chain sandals. It seems that Kim is also slightly obsessed with these shoes. In fact, this isn't the first time we've seen her wearing them. She wore them a couple of months ago at her 33rd birthday bash and way back last year when the Kardashian Collection was launched in London.
Unfortunately, they are not available online. However, you can shop the most recent releases from Tom Ford at Farfetch and Neiman Marcus:
Kim Kardashian showing off her feet in Tom Ford gold chain sandals
We're a little surprised that Kim is recycling some of the old pieces in her closet. Even her yellow coat is also a repeat. She has been photographed several times wearing this gorgeous mustard coat. This is actually a good thing, though! Re-wearing old clothes makes this reality diva seem more down-to-earth, don't you think? Or are we just being hopeful?
Credit: Apega / WENN / FayesVision / Ryan / revolutionpix