Norman Reedus and Diane Kruger recently got engaged, four years after going public with their relationship and almost three years after giving birth to their daughter, whose name has never been disclosed.
The couple has been keeping their daughter away from the public eye since welcoming her in November of 2018. The child, who's turning three next month, is Diane's first and Norman's second.
Diane Kruger and Norman Reedus running errands in Soho on October 15, 2021 (Credit: Mega / WENN)
On Friday afternoon, Norman and Diane looked loved-up while running errands around Soho. They were pictured chatting and smiling while pushing an empty stroller after probably dropping their kid off with a babysitter or a relative.
The Walking Dead star decided on a casual ensemble that included a blue tee with dark gray jeans and black suede oxfords.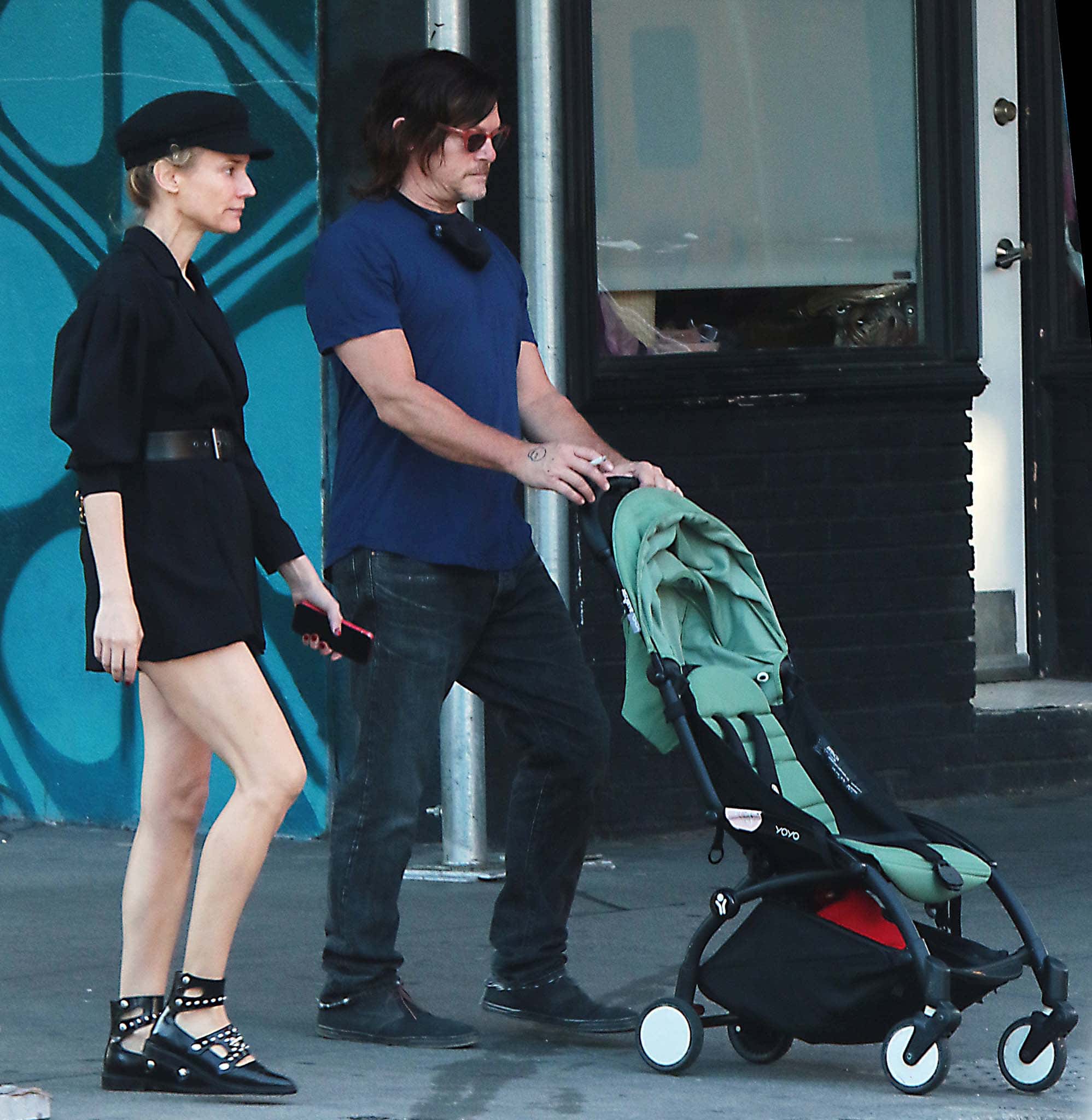 Diane Kruger and Norman Reedus push an empty stroller while out in New York City (Credit: Mega / WENN)
On the other hand, the former fashion model turned the NYC street into her catwalk as she donned a chic little black dress.
Parading her flawless legs, the LBD features trendy bishop sleeves, a collar, and a v-neckline. She styled it with a wide black leather belt that helped accentuate her tiny waist.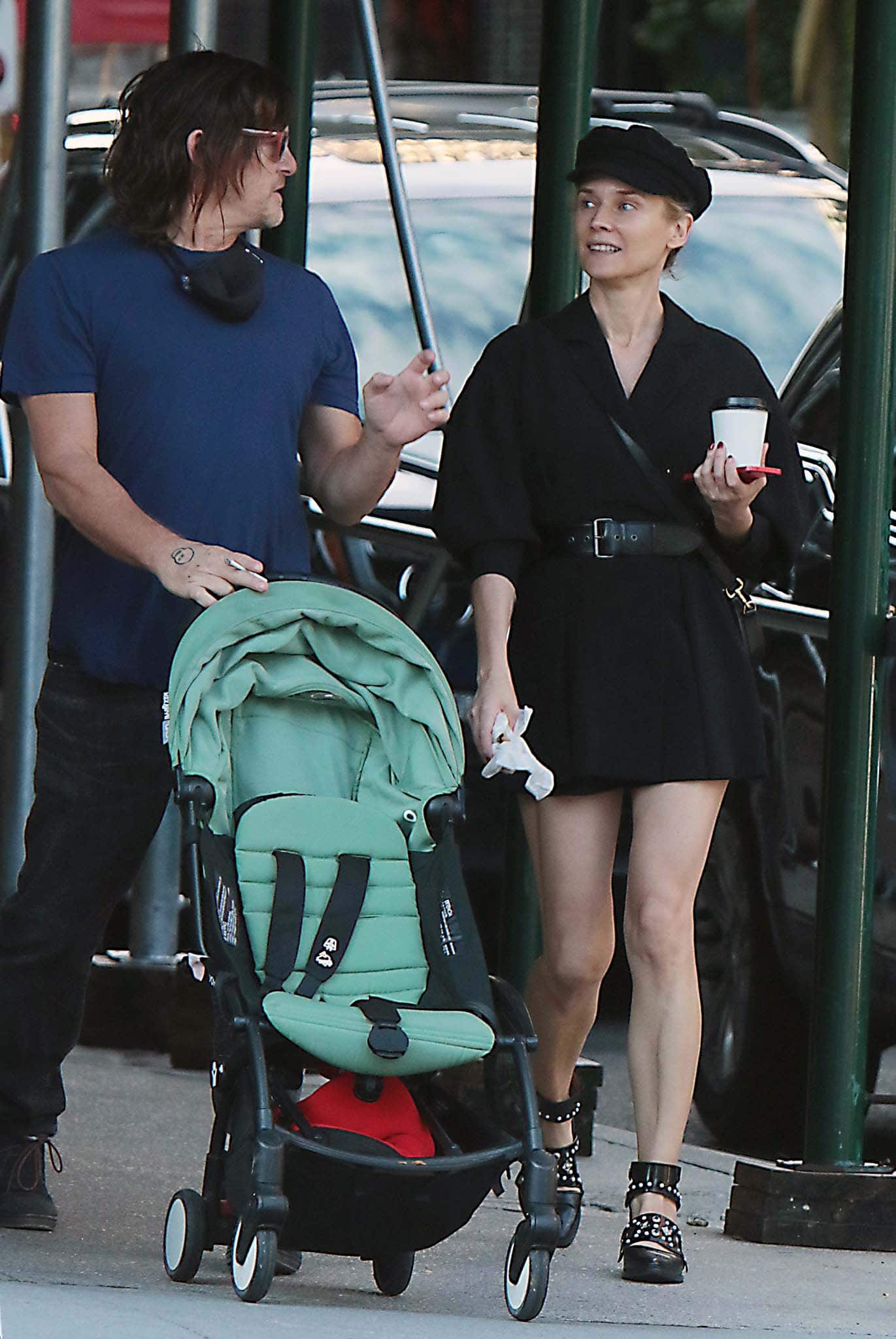 Diane Kruger showcases her flawless legs in a little black dress and styles her look with a wide belt and a Breton cap (Credit: Mega / WENN)
The Troy star went makeup-free for their casual outing and hid her tresses underneath a black Breton cap.
To complete her street-chic look, Diane carried a $3,500 Dior "Bobby" bag and slipped her feet into a pair of black flat shoes that feature wide studded straps from Japanese footwear label Toga Pulla.
Diane Kruger completes her street-chic outfit with black studded flats (Credit: Mega / WENN)
Joshua Jackson's ex is set to star in the action spy film, The 355. Directed by Simon Kinberg, the movie follows a group of international female spies on a mission to retrieve a top-secret weapon.
Diane will be starring alongside Jessica Chastain, Penelope Cruz, Lupita Nyong'o, and Fan Bingbing.
It was originally scheduled for release on January 15, 2021, but was delayed to January 7, 2022, due to the COVID-19 pandemic.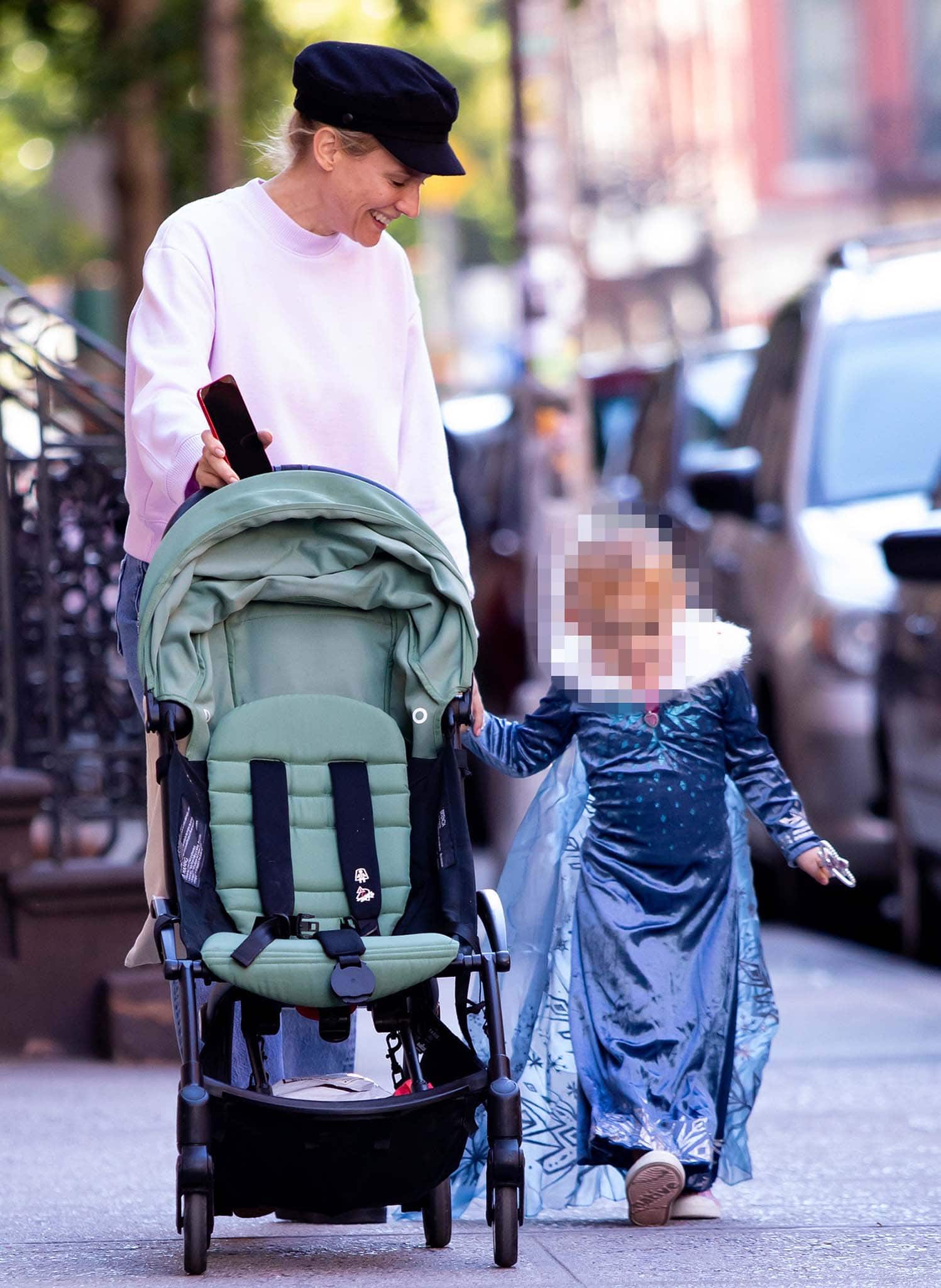 Doting mother Diane Kruger holds hands with her daughter clad in a princess costume (Credit: Mega / WENN)
Early this month, Diane was pictured on a stroll with her daughter in NYC, sans Norman.
The mom-of-one held hands with her two-year-old daughter, who was dressed in a Frozen-inspired Elsa princess costume.
Guillaume Canet's ex-wife wore a pastel light purple sweater with baggy jeans. She was bare-faced as she kept her tresses hidden beneath her Breton cap.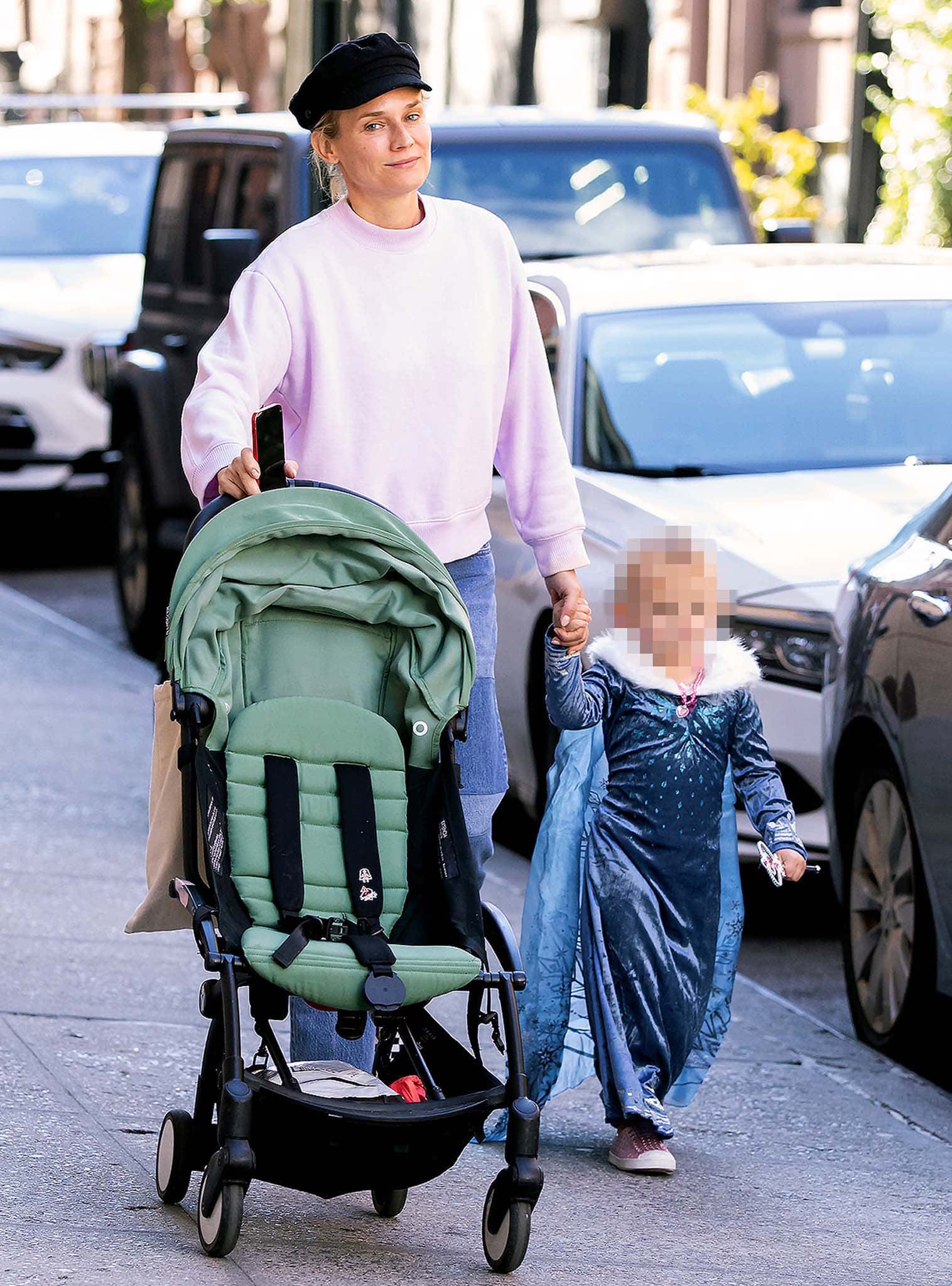 Diane Kruger opts for a casual look as she teams a pastel purple sweater with baggy jeans (Credit: Mega / WENN)