Aside from filming for "Glee", Lea Michele is also busy gearing up for the release of her first-ever solo album titled "Louder", which has been more than a year in the making after it was announced September last year.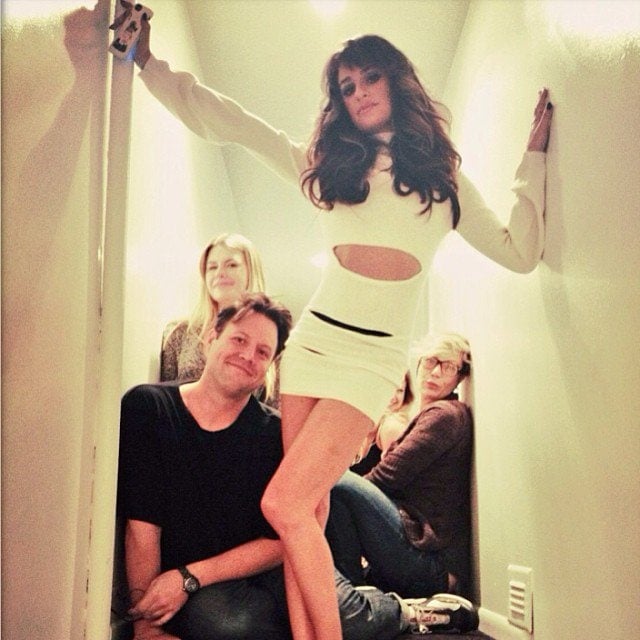 Lea Michele posing with her crew in a white dress with cutouts
There's no official release date yet for her album but it looks like we'll be able to see it in stores sometime soon.
Following her moving performance on Glee's Cory Monteith tribute episode, Lea Michele was back on track, working hard on her studio album. And actually, about a week ago she shared on Instagram some behind-the-scenes photos of her album cover shoot.
Lea Michele rocks a midriff-baring cropped top and black leather underwear-like booty shorts
Lea was jaw-dropping in this shoot as she showed off her sexy curves in two different outfits. You can see her posing with her crew while she's dressed in a white dress with cutouts.
In the other photo, you can see her looking sultry in a midriff-baring cropped top and a pair of underwear-like booty shorts in black leather. She also wore a pair of pointy boots that we have yet to identify.
Just a few days after posting these sexy photos, she also shared another picture on Instagram. This time, she posed with her "new little love, Pearl." A longtime supporter of PETA, Lea adopted her 8-year-old dog named Pearl from a shelter.
Lea Michele introduced the world to her new dog Pearl via social media
In her shoot with Pearl, Lea showed off her toned legs while posing seductively for the camera. She just keeps getting hotter!
Her boots added even more hotness to her look. They seem similar to the boots she wore in her album cover shoot, but this pair has an asymmetrical zipper detail.
In case you haven't ID'd them yet, they're from Giuseppe Zanotti.
Aside from the diagonal side zipper fastening and another zip fastening on the inner side, these boots also feature buckled ankle straps. Finishing this pair are the high heels that measure about 4.3 inches and the edgy pointed toes.
Check them out below. They also come in red and grey suede versions at Amazon and Farfetch.
Giuseppe Zanotti Zipped Boots in Black Leather, $1,195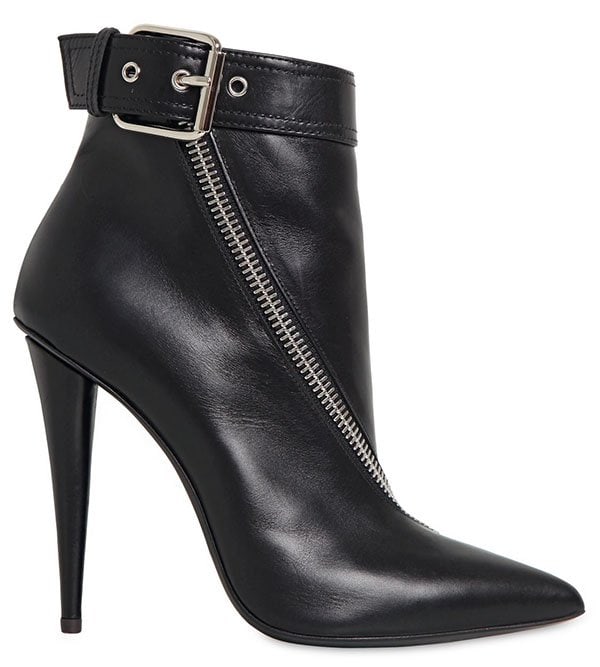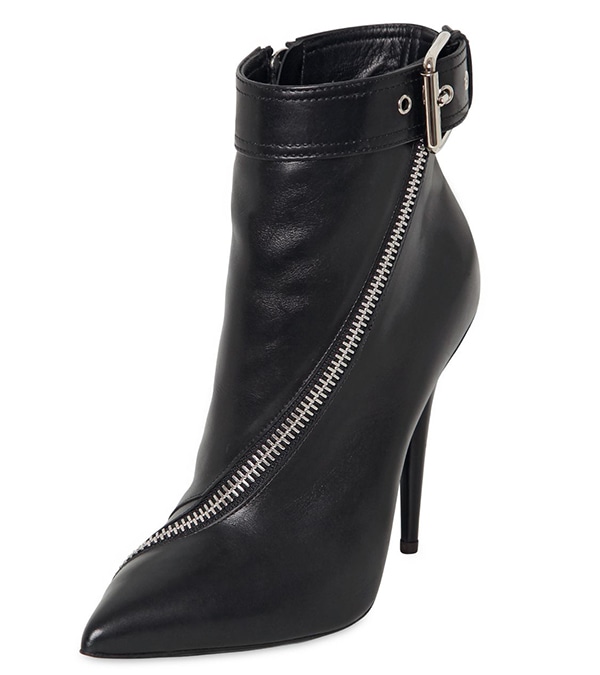 Giuseppe Zanotti Zipped Boots in Grey Suede, $1,195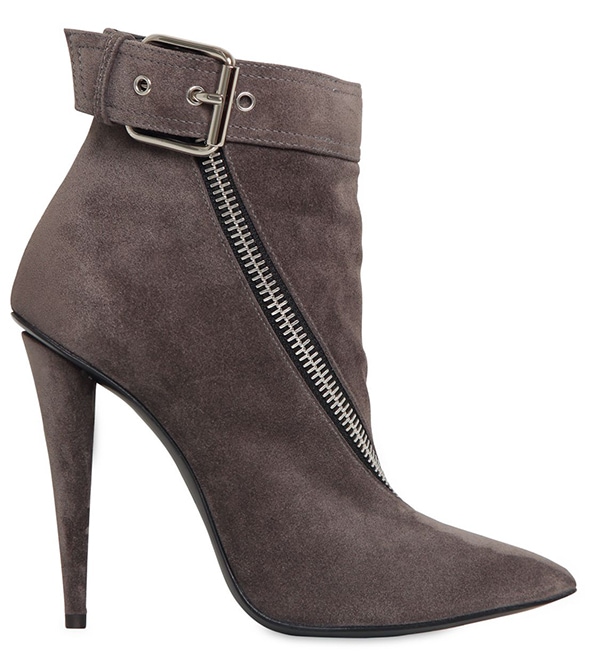 Giuseppe Zanotti Zipped Boots in Red Suede, $1,195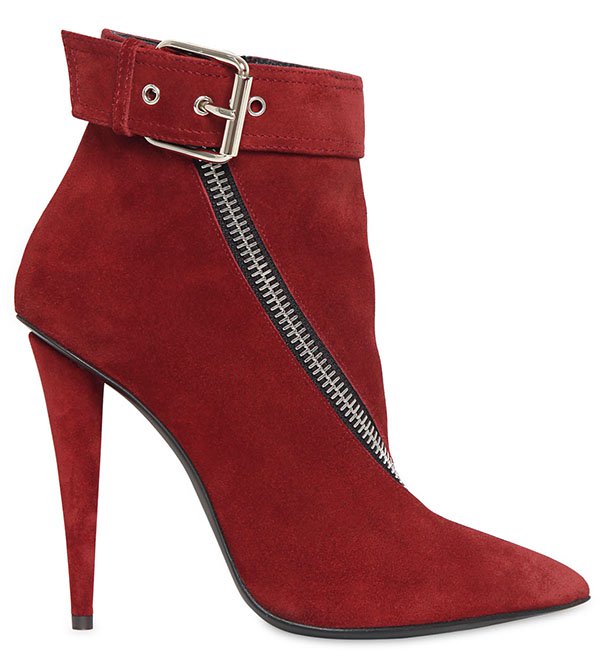 Credit: Lea Michele's Instagram