We hate to do this, but we're pitting BFFs Lily Aldridge and Behati Prinsloo against each other in today's Who Wore It Better post. However, it must be done! The Victoria's Secret models were both spotted the same Alexander Wang "Amelia" slides, and we need to decide who rocked them better.
Lily got our attention the other day when she stepped out to head to a salon in a grunge-inspired — yet still sexy — ensemble. The 30-year-old highlighted her toned abs in an Alexander Wang lace-up bodysuit (which Selena Gomez also rocked oh-so-sexily before). She played down her top's sultriness with Re/Done holey jeans in a loose boyfriend fit.
Lily completed her look with Celine sunglasses, a Saint Laurent purse, Jennifer Fisher hoop earrings, and the aforementioned Alexander Wang slides.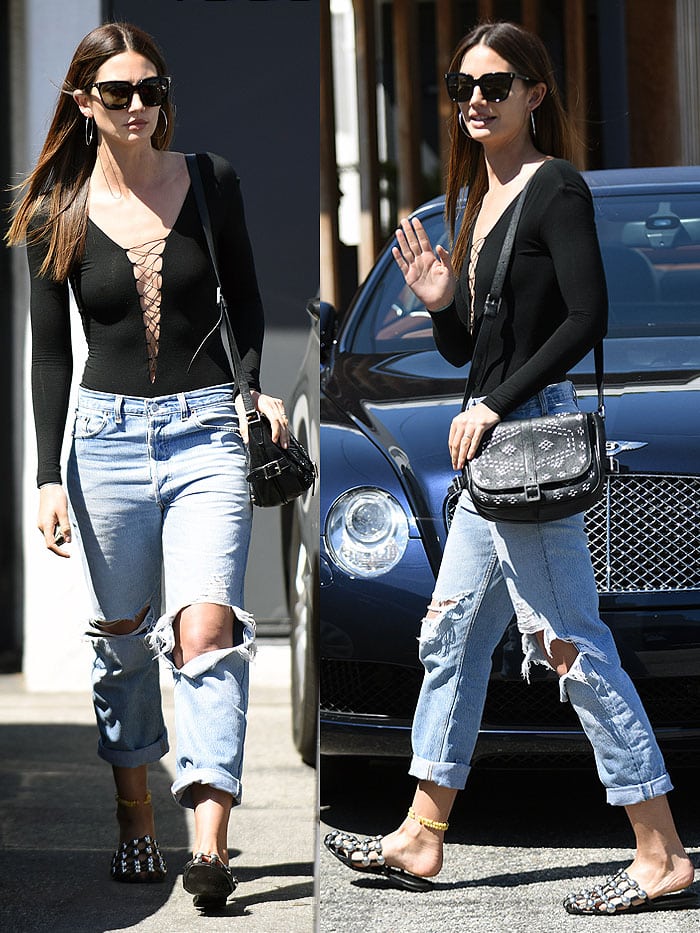 Lily Aldridge leaving a salon in West Hollywood, California, on April 22, 2016
You may remember seeing the slides before on Behati Prinsloo. Coincidentally (or not), she wore them when she went out shopping for baby gear with Lily Aldridge. The pregnant 26-year-old paired the slides with a gold satin maxi dress that, although on the frumpy side, was very much baby bump friendly. A pair of Ray-Ban round-frame sunglasses, a black choker, an Alexander Wang 'Rogue' satchel and a black leather jacket draped over the arm completed her outfit.
We wonder if Behati inspired Lily to buy the Alexander Wang slides for herself?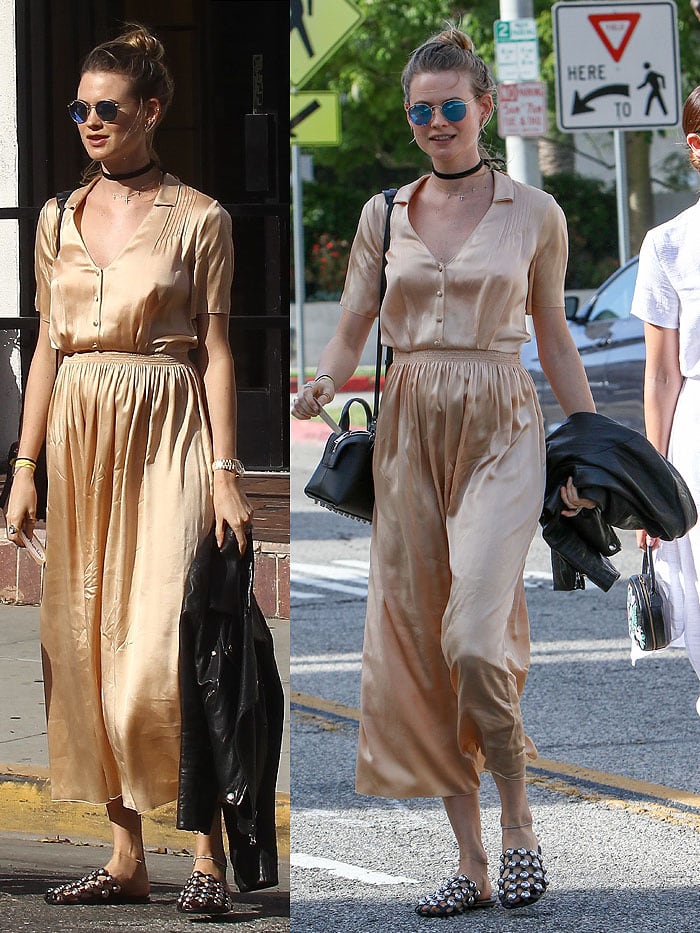 Behati Prinsloo stepping out after shopping for baby gear at Bel Bambini in Beverly Hills, California, on April 5, 2016
See them up close on the model BFFs: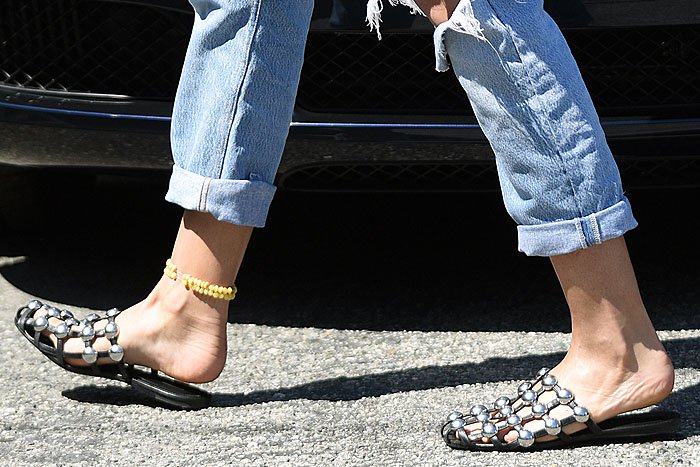 Closeups of the Alexander Wang 'Amelia' slides on Lily Aldridge and Behati Prinsloo
So tell us: who do you think wore the Alexander Wang "Amelia" studded slides better, Lily Aldridge or Behati Prinsloo?
The two also seem to have inspired a mass buyout of these slides. They're now nearly sold-out everywhere, and only a couple more sizes are left up for grabs at Bergdorf Goodman!
Alexander Wang "Amelia" Studded Slides, $595 at Bergdorf Goodman
Credit: Michael Wright/WENN