The Girl with the Dragon Tattoo actress Rooney Mara has always been very low-key when it comes to divulging facts about her personal life — her grandfather co-owned the New York Giants, in case you didn't know. That would explain why she doesn't own social media accounts.
It would also explain why the Internet makes a fuss every time she makes an appearance with her equally known actress sister.
In January 2016, Rooney hit the red carpet of the 2016 Screen Actors Guild Awards with her older sister by her side.
Rooney Mara wears her hair up at the 22nd annual Screen Actors Guild Awards held on January 30, 2016, at The Shrine Expo Hall in Los Angeles
Why is Rooney Mara not playing Lisbeth Salander?
While she got her nipples pierced for the first film in the series, Sony replaced Rooney Mara with British actress Claire Foy for The Girl in the Spider's Web, the 2018 sequel to David Fincher's The Girl with the Dragon Tattoo.
"I was hopeful to come back, but they decided to do a different thing. It was always a character I wanted to revisit; but that's not what happened," a disappointed Rooney told Yahoo Entertainment.
Claire Foy replaced Rooney Mara for the role of Lisbeth Salander in The Girl in the Spider's Web
"We made that movie for an entire year, which in movie time is unheard of," Mara added about making the original film with director David Fincher and Daniel Craig as journalist Mikael Blomkvist.
"It was one of the most incredible experiences I'll ever have in my life, I'm sure. I still feel very close to it. Some of those people are still my dearest friends in the world; making it without them would have been very strange," she added.
In the three Swedish-language films inspired by the Millennium trilogy, Prometheus star Noomi Rapace portrayed Lisbeth Salander.
Peter Andersson as Nils Erik Bjurman and Noomi Rapace as Lisbeth Salander in The Girl Who Played with Fire
Rooney, who has always had an attraction to calmer monochrome looks, showed up in a black plunging dress from Valentino at the 2016 Screen Actors Guild Awards.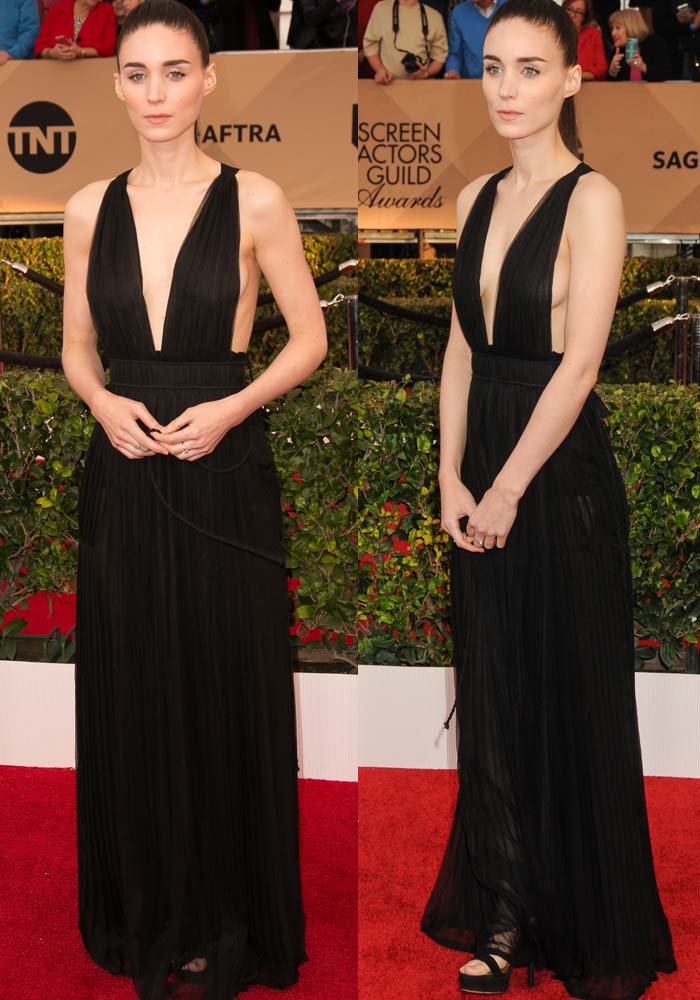 Rooney Mara wears a plunging black Valentino dress on the red carpet
Her dress was lovely, but we think it was a little lackluster for such an event. The Social Network actress paired the dress with Fred Leighton jewelry and her trusty Givenchy sandals, which she previously wore for a "Pan" premiere.
Rooney Mara's feet in black platform Givenchy sandals
Kate coincidentally twinned with her younger sister, who wore a different Valentino dress. The older Mara sister dressed hers up with jewelry from Forevermark Diamonds.
The Iron Man 2 actress revealed that she started her SAG day by walking into a robed Rooney, who had her feet dipped in a jacuzzi. The two also downed some champagne before heading to the awards night.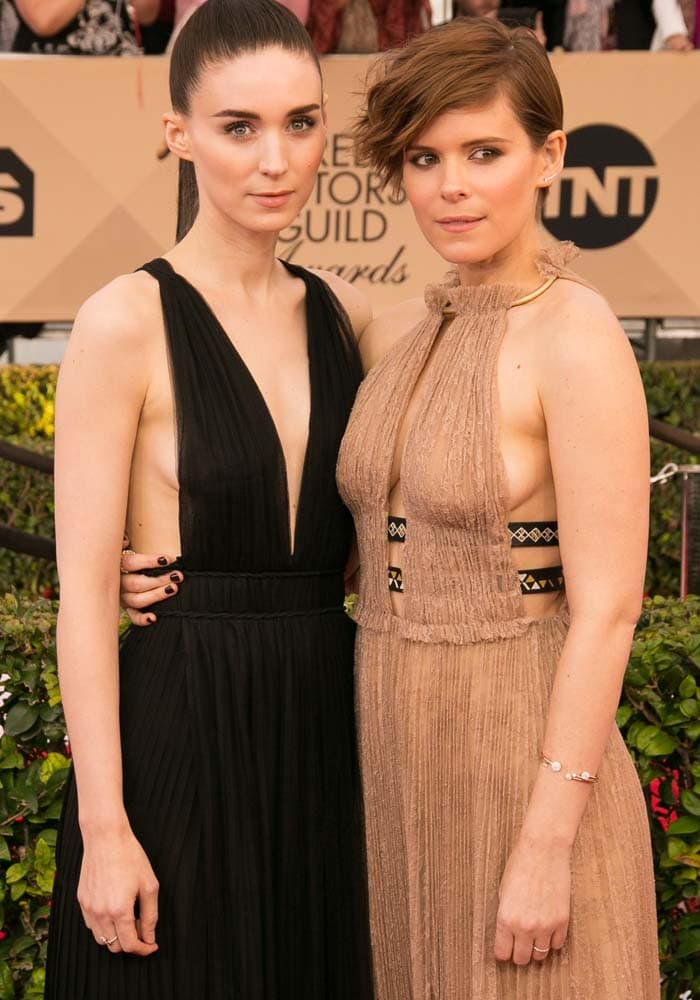 Rooney Mara and Kate Mara pose on the red carpet in Valentino dresses
Rooney's Givenchy heels aren't available online, but we did pull up some suede sandal beauties for you to feast your eyes on. Check them out at Zappos and Nordstrom.
KG Kurt Geiger 'Nanette' Suede Sandals, $126
Michael Kors 'Adelina' Platform Suede Heels, $695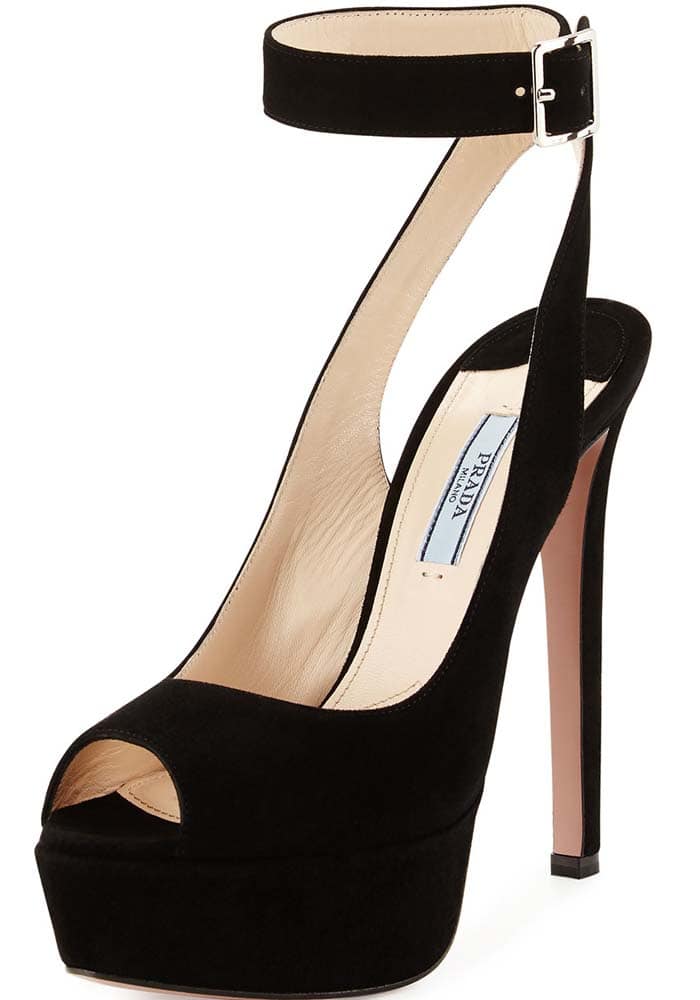 Prada Suede Platform Ankle-Strap Sandal in Nero, $790
Credit: Brian To / Nicky Nelson / FayesVision / Apega / WENN / Sean Thorton