All actors have their own sets of rituals right before stepping onto the stage. This usually consists of vocal warm-ups, health eating, or maybe even stretches and physical exercise. Lupita Nyong'o, on the other hand, does something quite quirky right before going onstage in Broadway — and no, it's not in our list above.
Lupita Nyong'o talked about her pre-show ritual on "New York Live" on the same day she was spotted at the garage of the AOL building for "AOL Build."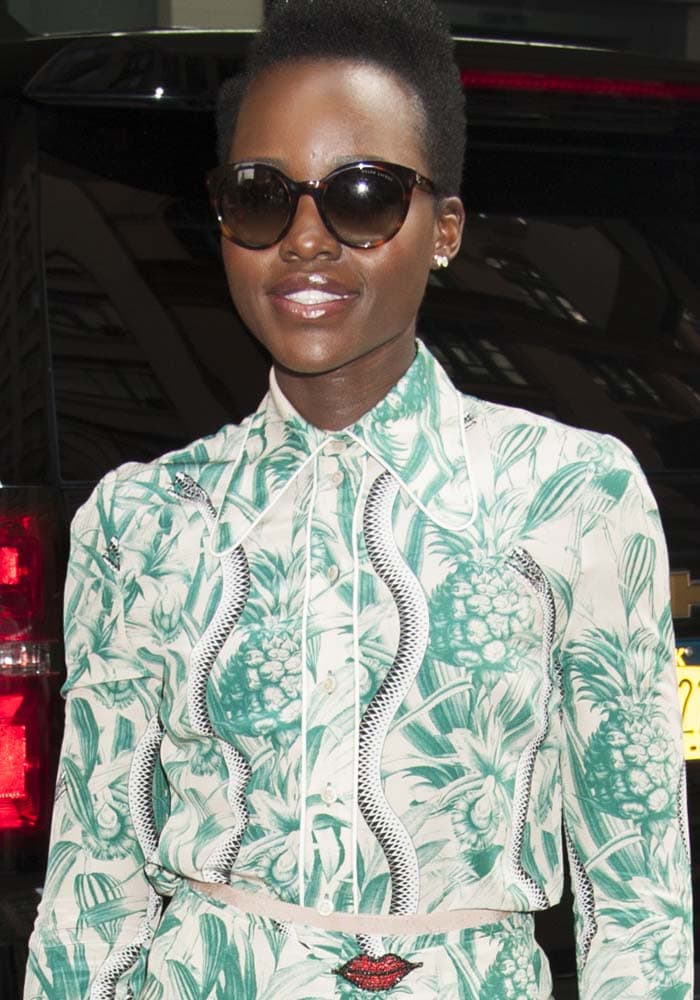 Lupita Nyong'o arriving at the AOL Building in New York on March 10, 2016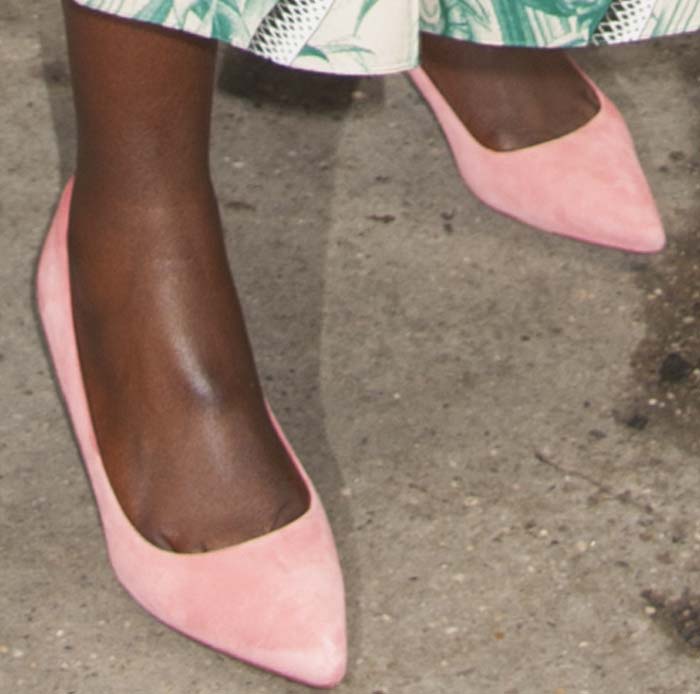 Lupita made the garage behind her look like a red carpet carpet event by showing up in some pretty fresh duds. The actress wore a long-sleeved printed button-down with a matching skirt from Gucci's Spring 2016 collection. Lupita wore the runway look with cat-eye sunglasses and a pair of J.Crew's 'Dulci' suede kitten heels in light pink.
Garage or red carpet? Lupita Nyong'o makes a plain garage look like a glamorous location in her Gucci outfit
If you haven't guessed what her pre-show habit is — and we highly doubt you have — we'll let you in on her not-so-secret quirk: Lupita knits before going onstage.
You can hear it straight from her in the interview below: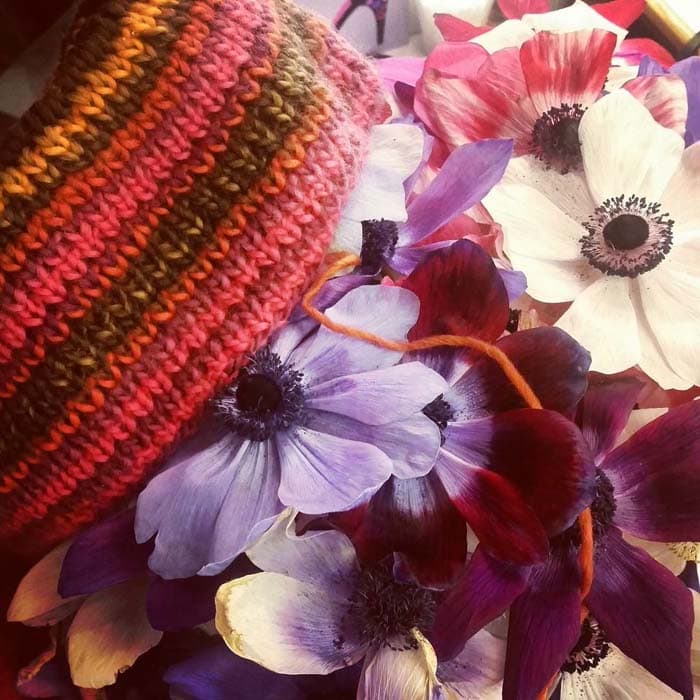 Lupita Nyong'o shows off some of her backstage knitting skills with a photo upload, captioned, "#broadwaybinding at @eclipsedbway. My progress thus far. #slowandsteadywinstherace"
Lupita is making kitten heels a thing, and we might just jump right onboard with her. Grab the J.Crew "Dulci" pumps at J.Crew.
J.Crew "Dulci" Suede Kitten Heels, $198 at J.Crew
Credit: Lupita Nyong'o's Instagram / WENN