Mandy Moore may be all grown up at the age of 33, but the singer still seems to find joy in the relics of her 1999 "Candy" era. Mandy — who just might be the only celebrity sweetheart who kept her clothes on and avoided a public meltdown — is now working on more mature projects. However, the former bubblegum pop artist still seems to have an affinity for bows.
The pop-star-turned-actress kept things sweet as she arrived at an event held by The Rape Foundation honoring Mandy's show "This Is Us" in Los Angeles.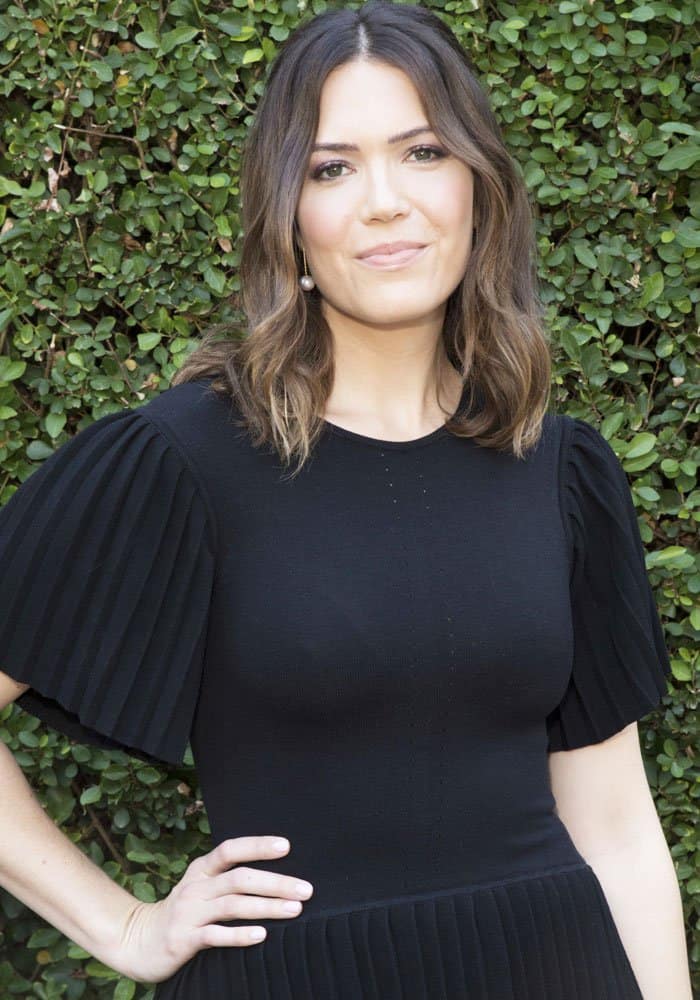 Mandy Moore at The Rape Foundation's annual brunch honoring the cast of "This is Us" in Los Angeles on October 8, 2017.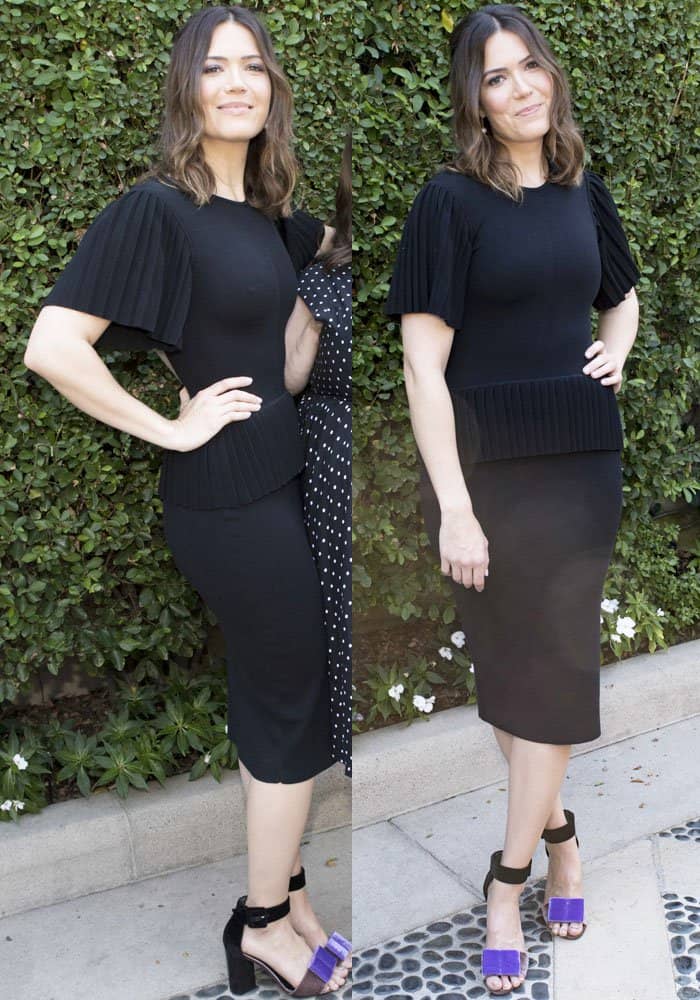 Mandy keeps it classy in a pleated Altuzarra dress.
Mandy was all about the bows in the Pierre Hardy "Obi" bow sandals.
After allegedly Photoshopping her photo to make her waist look thinner, the actress shut up haters by showing off her hard-earned figure in a black Altuzarra dress. Beautiful pleats adorned the sleeves and midpart of the LBD.
Mandy added a pop of color to the look with the Pierre Hardy "Obi" bow sandals in violet suede. The pair also has a black suede version.
The "Only Hope" hitmaker must have thought that the Pierre Hardy bows were just not enough, considering she also sported a small bow in her hair.
Mandy poses with her "This Is Us" castmates.
Mandy shows off her svelte figure in a little black dress.
Mandy continues to receive international success with her role as Rebecca in "This Is Us," and it seems like Mandy genuinely loves her role. The actress frequently posts teasers and behind-the-scenes photos of the show on her Instagram, showing pride in her work.
The actress once looked pretty defeated following her divorce, but we think she's looking more and more fresh-faced and radiant as time goes on.
Mandy announced her engagement to Taylor Goldsmith around a month ago.
The pop star uploaded a photo of her hair accessory with the caption, "Put a 🎀 on it".
Buy Mandy's Pierre Hardy "Obi" sandals at Forzieri, Barneys New York and Farfetch.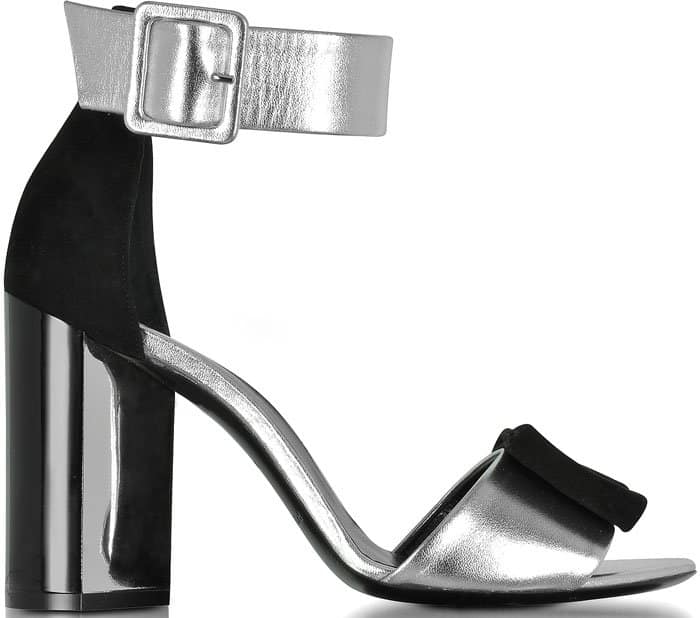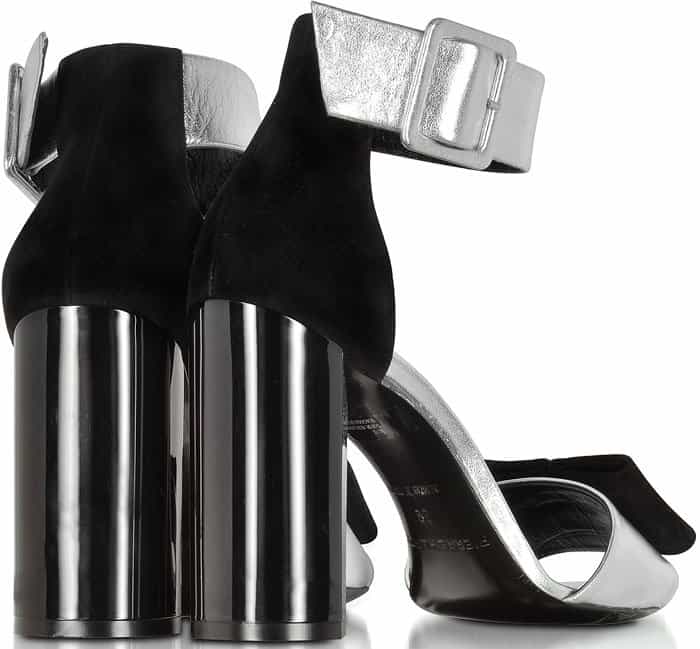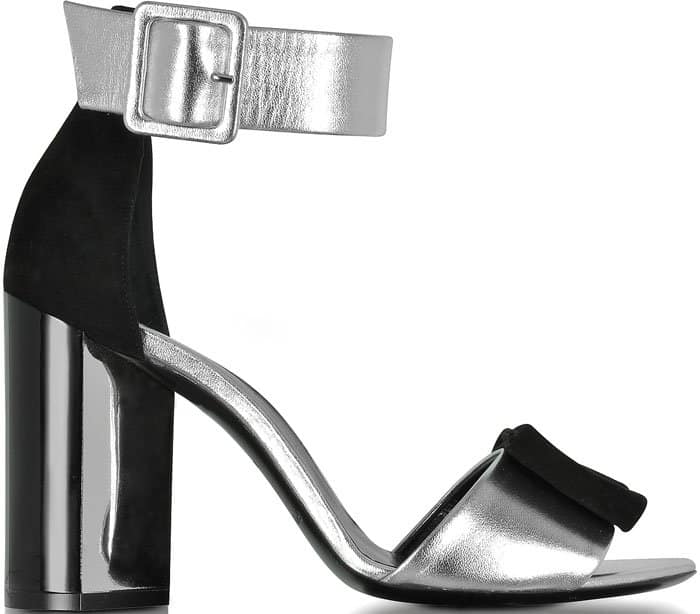 Pierre Hardy "Obi" bow sandals, $645 – $695
Credit: Mandy Moore's Instagram / Eugene Powers / WENN