Sienna Miller first burst into the public scene as a socialite who had an incredible London style and an even more impressive dating repertoire, but the 33-year-old has come a long way since her partying days and has blossomed into her own.
After landing several movie roles, Sienna has become more secure in who she is, to a point that she even wore the same outfit to two different events on the same day (trust us, this is very un-Sienna-like).
The actress was photographed on the red carpet of the BFI London Film Festival for her latest film High Rise.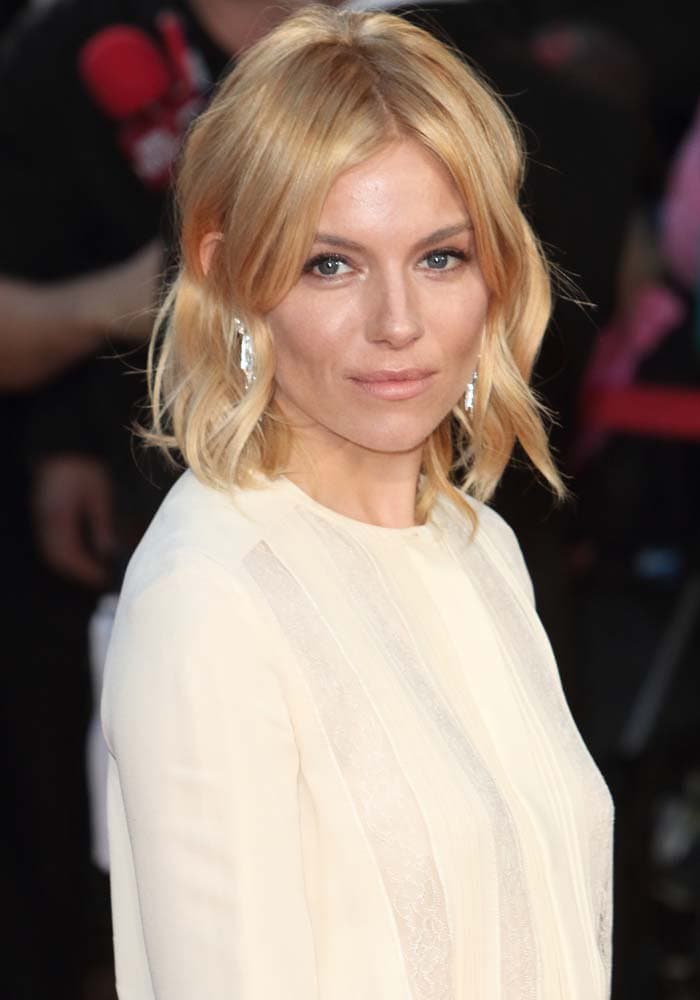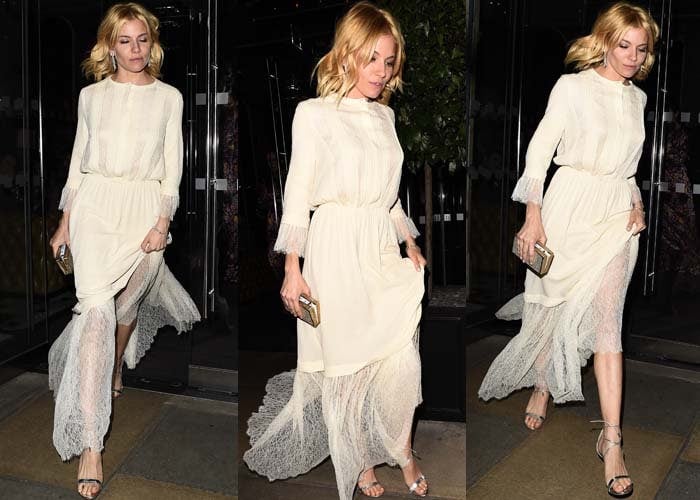 Sienna later arrived at the VIP party of Eva Cavalli, wife of fashion designer Roberto Cavalli, in the same outfit she was photographed in at the film festival.
The actress wore a dress from the Michael Kors Spring 2016 collection, which she paired the "Linda" heels from Aquazzura in silver.
Sienna Miller attends Eva Cavalli's VIP birthday party after hitting the red carpet for the BFI London Film Festival in London on October 9, 2015
Sienna talked about her character in the film, describing it as "selfish". She later joined the VIP party, where other big fashion names such as Kendall Jenner at Cara Delevingne were also present.
Sienna Miller talks about her character as well as what it's like to work with the cast of High Rise
To get Sienna's truly linda heels from Aquazzura, just click on the links provided. You may also check out the other sophisticated versions of the "Linda" below: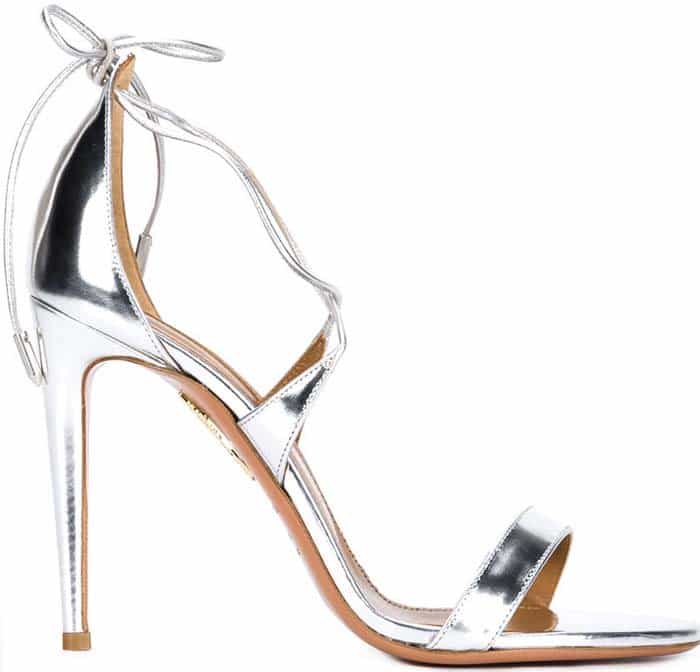 Aquazzura "Linda" Sandal in Silver, $675 at Barneys and Farfetch
Aquazzura "Linda" Sandal in Gold, $675 at Shopbop, Neiman Marcus, Barneys, and Net-A-Porter
Aquazzura "Linda" Crystal-Embellished Sandal in Silver, $995 / €669 at Neiman Marcus and My Theresa
Credit: WENN