Paris Hilton is undoubtedly one of the most controversial celebrities in Hollywood. We last featured her in bright blue platform pumps at the People's Choice Awards that we unfortunately have not been able to ID yet.
One could easily get the impression that her job is simply to attend fashion shows and parties, but at least this time the red carpet event was for a good cause.
Paris wore a ladylike two-tone lace dress and brought along her model boyfriend, River Viiperi.
Paris Hilton and River Viiperi attend OUT magazines celebration of LA fashion week with OUT fashion benefiting the AIDS Healthcare Foundation at Pacific Design Center in West Hollywood on March 7, 2013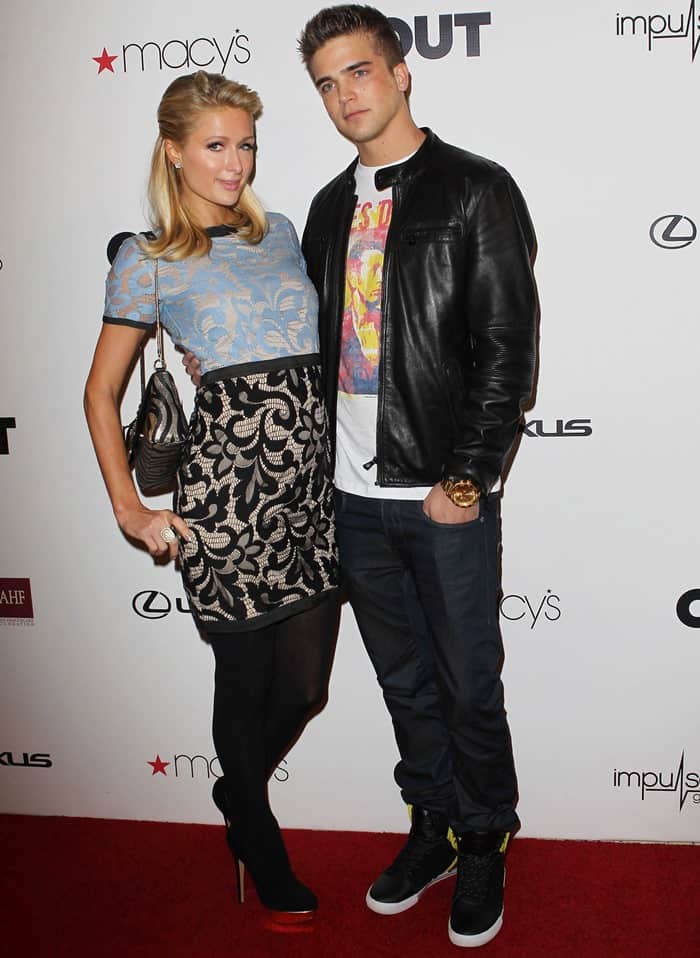 Paris Hilton posing with her boyfriend, River Viiperi, a Spanish-Finnish model
A thin black waistband helped bring attention to her tiny waist, though there is speculation in the celebrity press that Paris is indeed pregnant. Do you think Paris is hiding a baby bump?
Paris Hilton in a ladylike two-tone lace dress
Paris Hilton toting one of her many designer handbags
Paris Hilton's incredibly toned legs in black stockings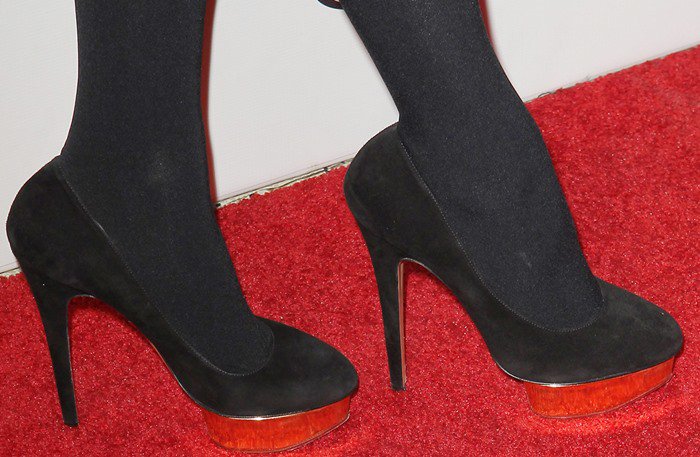 Paris Hilton's feet in Charlotte Olympia 'Dolly Island' platform pumps
More importantly, how do you like the Charlotte Olympia heels that she was wearing? We have previously featured Rose Byrne, Cheryl Cole, and Eva Longoria wearing the same gilded-platform pumps.
Charlotte Olympia 'Dolly Island' Platform Pumps, $895 at Neiman Marcus
Since we are covering Paris, perhaps you can help us ID the heels that she was seen wearing at LAX with a hi-low hemline dress ? She was there to catch a long-haul flight to Barcelona with her boyfriend.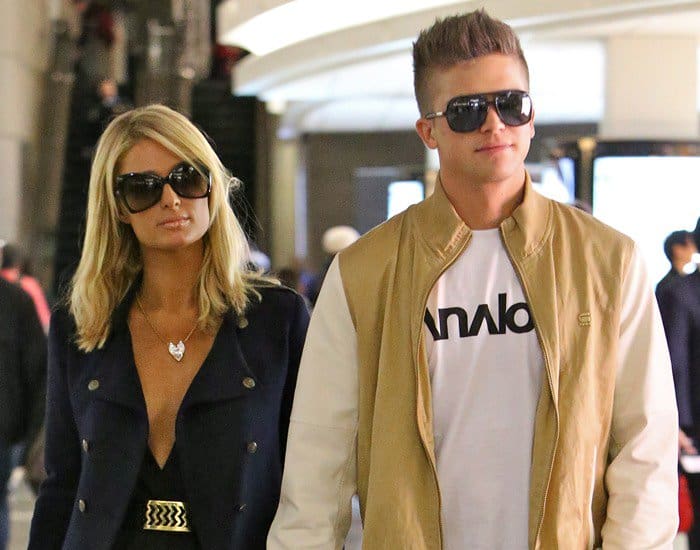 Paris Hilton and boyfriend River Viiperi seen arriving at LAX airport on January 26, 2013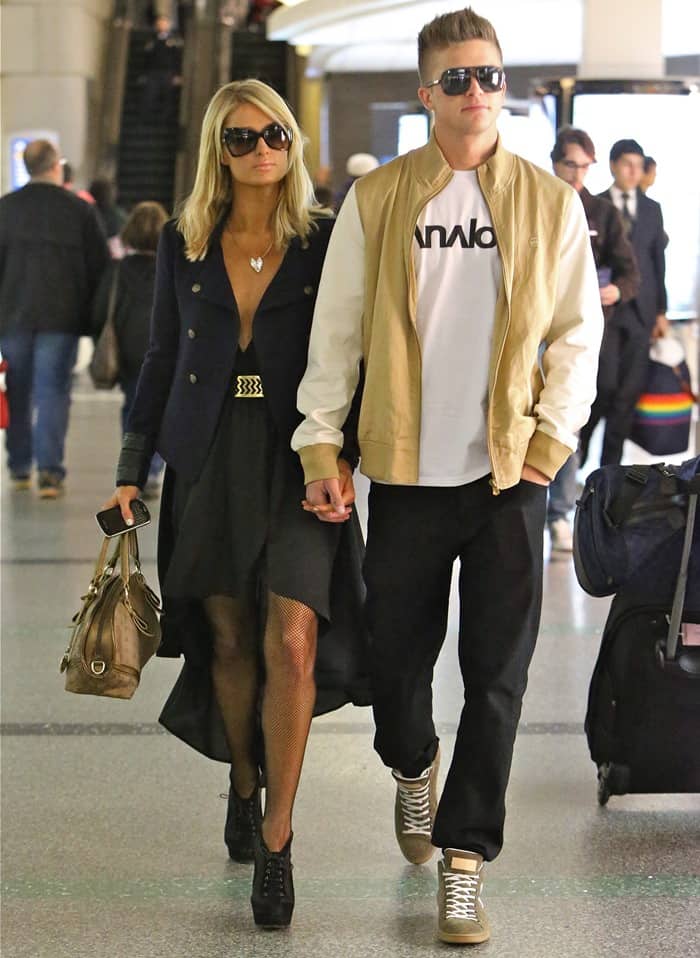 Paris Hilton on her way to catch a long-haul flight to Barcelona with her boyfriend
Paris Hilton's feet in black booties
Credit: FayesVision / STS / WENN