Just a few days before Kourtney Kardashian and Travis Barker tied the knot in Las Vegas, Machine Gun Kelly announced that his long-time best friend Pete Davidson will be attending his upcoming wedding.
Pete Davidson has been invited to attend Machine Gun Kelly's goth wedding to Megan Fox (Credit: Jose Perez / INSTARimages)
Pete, 28, and Colson AKA Machine Gun Kelly, 31, first met each other on the hip hop show Wild N' Out in 2017. They immediately hit it off and have created lots of hilarious content together since.
MGK has said he is "blessed" by his friendship with Pete and that "we both came into each other's life at the right time."
Recently, both Pete and MGK were cast in the 2019 American biographical comedy-drama film The Dirt, a film about the rock band Mötley Crüe. Aside from their shared projects, the two are always hanging out and supporting each other's work.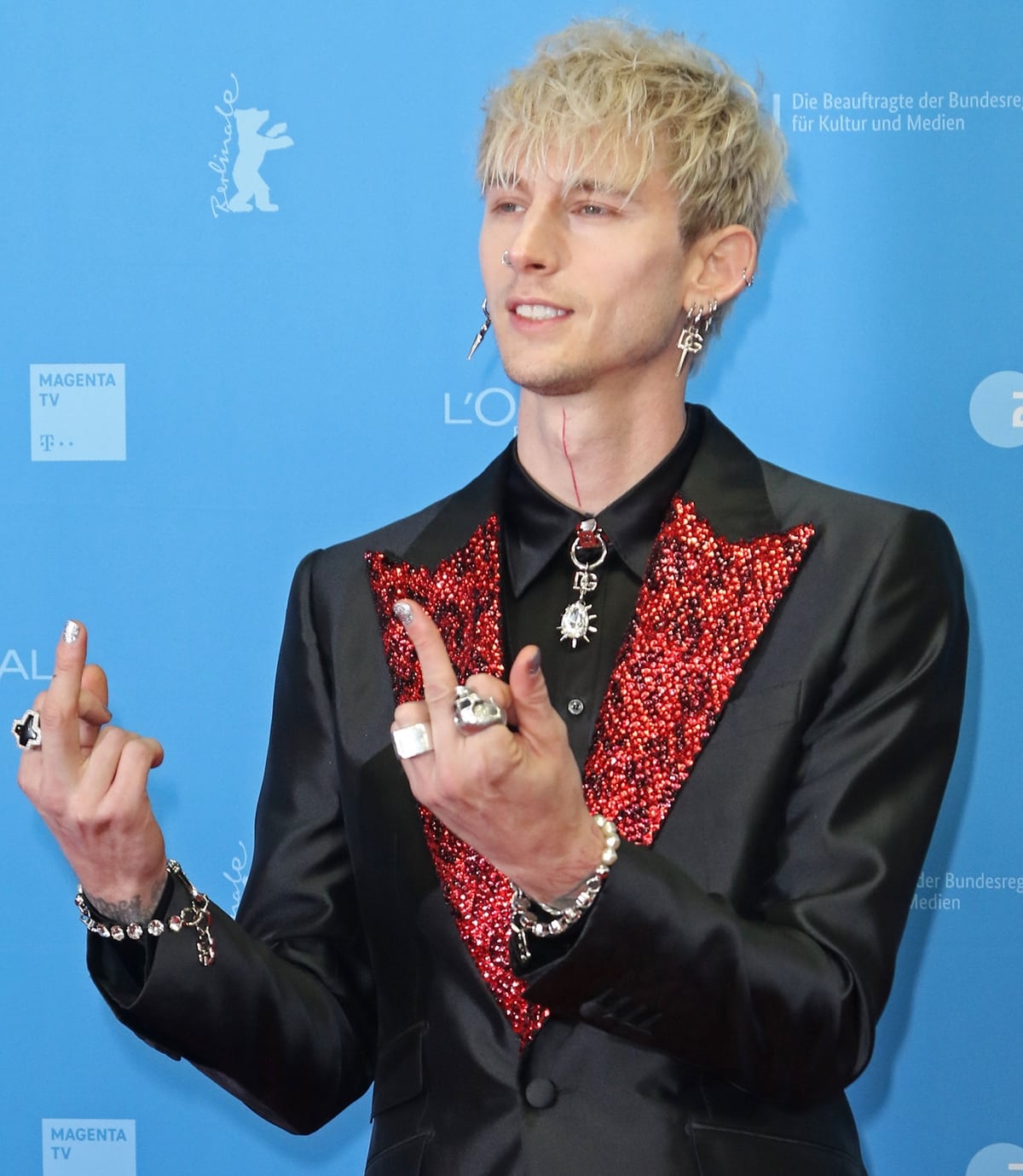 Colson Baker, known professionally as Machine Gun Kelly, has been engaged to Megan Fox since January 2022 (Credit: DDP / INSTARimages)
MGK proposed to actress Megan Fox back in January, and she announced on Instagram that "just as in every lifetime before this one, and as in every lifetime that will follow it, I said yes."
The couple hasn't announced a date yet, but given the speed of their whirlwind romance, we can guess it will be sometime this year.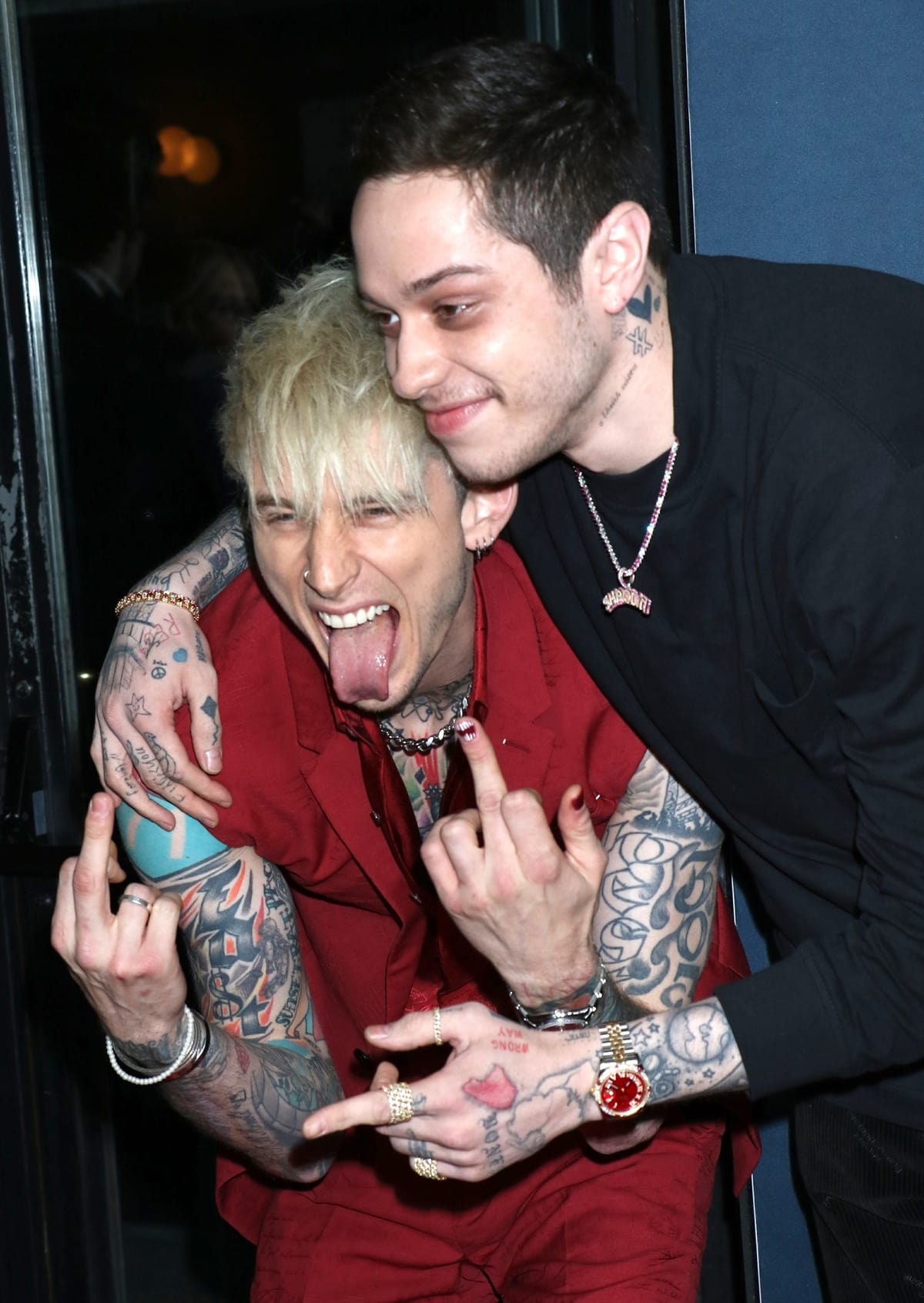 Machine Gun Kelly (AKA Colson Baker) and Pete Davidson became friends after meeting on the set of "Wild 'N Out" in 2017 (Credit: ROGER WONG / INSTARimages)
When asked by People about the guests of his wedding, MGK said "I have so many close friends that have been with me through all these years. But yeah, I think Pete's absolutely gonna be standing there with me. We should just mic him for commentary anyway."
Megan Fox attended her first-ever Met Gala in a red Mugler Spring 2021 dress with Jimmy Choo shoes at the 2021 Met Gala on September 13, 2021, at the Metropolitan Museum of Art in New York City (Credit: Guerin Charles / ABACA USA / INSTARimages)
"I got thrown into that too, oddly enough," he added when asked about Pete's recent drama with Kanye West.
"At the end of the day, man, we're young men trying to find our place in the world and figure it out, and it doesn't really help that you have a million voices ripping you apart," Machine Gun Kelly said.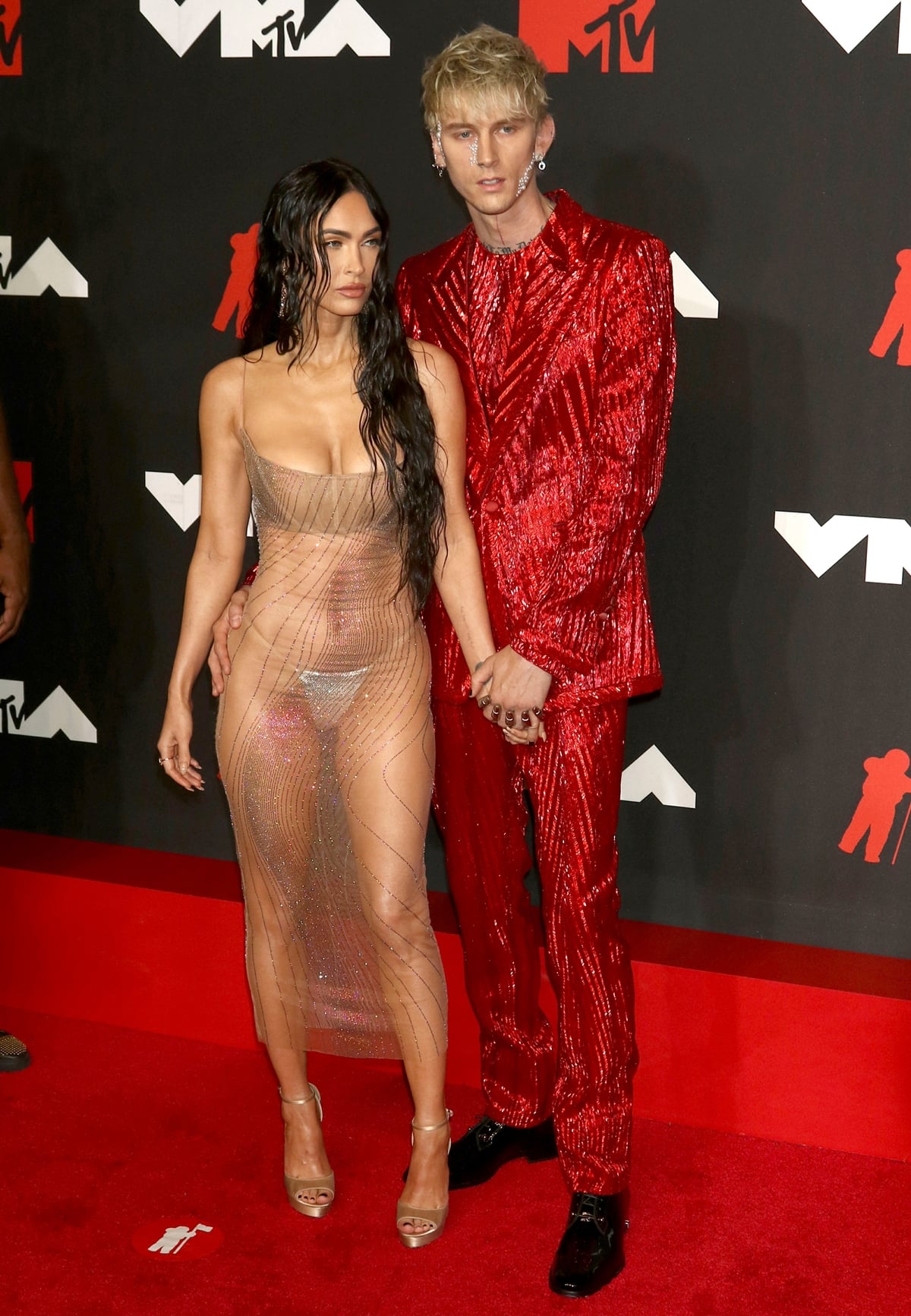 Megan Fox and Machine Gun Kelly met on the set of "Midnight in the Switchgrass" (Credit: Regina Wagner / DDP / INSTARimages)
"We love everybody, man. We have so much love. It's almost like, if we need to be the vessels for someone's anger, then so be it. That must be why we're here. I do hope that they can feel our spirit and see that we love you."
Meeting on the set of "Wild 'N Out" in 2017, Pete Davidson and Machine Gun Kelly bonded over their mutual love for marijuana.
Machine Gun Kelly (AKA Colson Baker) and Pete Davidson bonded over their love of weed (Credit: ROGER WONG / INSTARimages)
"I don't have any siblings so when you see someone like Pete, that's like my little brother. He's like my best friend, too, but also like a little brother, so it's kind of like you have the opportunity to live that dynamic of having a sibling because I was an only child," MGT told Howard Stern in September 2020.
"So, obviously, to me, that's like the dream." "Pete's like that for me," Kelly added.
Back in 2009, Megan Fox attended the 2009 MTV Movie Awards in a black and gold Dolce & Gabbana strapless brocade cocktail dress paired with gorgeous Christian Louboutin Differa sandals.
Megan Fox in a Dolce & Gabbana brocade strapless dress at the 2009 MTV Movie Awards held at the Gibson Amphitheatre on May 31, 2009, in Universal City, California (Credit: Adriana M. Barraza / WENN / Nikki Nelson)
She toted a gold clutch and completed her look with Pod Cuffs and Cigar Band by make-up artist and jewelry designer Melinda Maria.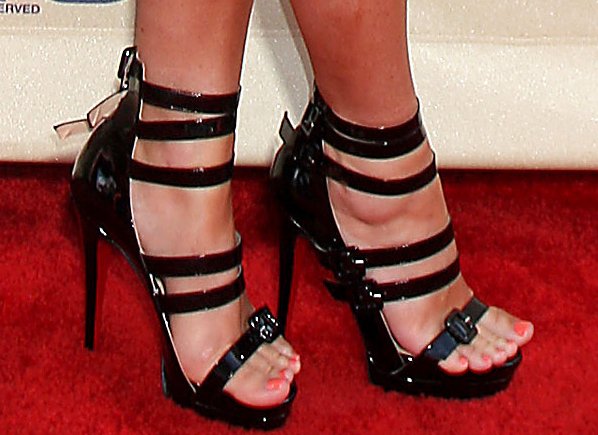 Megan Fox showed off her sexy feet in Christian Louboutin Differa multi-buckle sandals (Credit: WENN)