Best known for her role as Elizabeth "Effy" Stonem on the E4 teen drama Skins, Kaya Scodelario also bears an uncanny resemblance to Kristen Stewart. Can you tell the two lookalikes apart?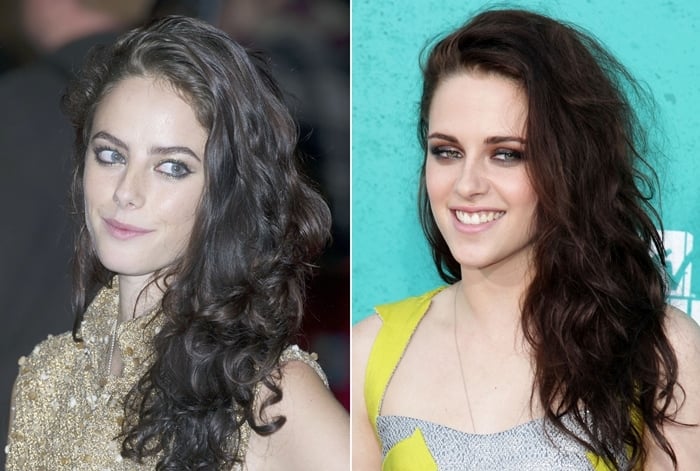 Kaya Scodelario (L) totally looks like Kristen Stewart (R)
Just 14 years old when auditioning for the British teen comedy-drama television series Skins in 2007, Kaya claimed to be 16 on the forms to get herself noticed.
In July 2019, she opened up to The Hollywood Reporter about auditioning for Skins at the age of 14 without any acting experience.
One day, my drama teacher at school said, off the cuff, that they were doing open auditions for this show [Skins], and it happened to be on my way home from school. So, I went to have a look at the people in line, see who was auditioning and just sit there and dream that it would be me.
Kaya Scodelario attends the "Queen & Slim" UK Premiere at Rich Mix Cinema on January 28, 2020, in London, England
I was sitting across the road, and this producer [Bryan Elsley] came outside to have a cigarette. He saw me across the road and for some reason, he came over and asked me if I wanted to audition. I said, "Yes," but I knew I was too young because I was told you had to be 16 and up. So, I lied and said that I was 16 and a half, and he let me audition.

Then, they called back and said that I was too old. Then, I admitted that I lied about my age. Luckily, they gave me the opportunity. I happened to be in the right place at the right time.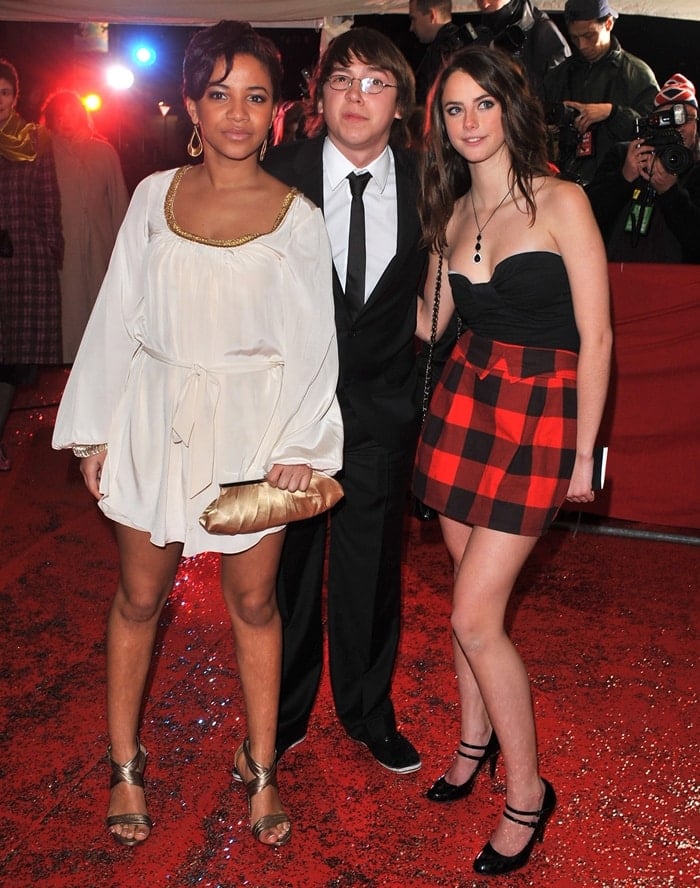 Kaya Scodelario with her Skins co-stars Larissa Wilson and Mike Bailey at the British Comedy Awards held at the London Television Centre in London on December 6, 2008
In December 2015, British actress Kaya Scodelario attended the UK premiere of "In the Heart of the Sea" held at Leicester Square.
The then 23-year-old star was there to support her fiancé Ben Walker, who is one of the movie's leading actors. They got married just a few weeks later.
Kaya Scodelario wears her hair down at the UK premiere of "In the Heart of the Sea" held December 2, 2015, at Leicester Square in London
The two lovingly walked the blue carpet together and even stopped to look into each other's eyes as they posed for photos. #RelationshipGoals!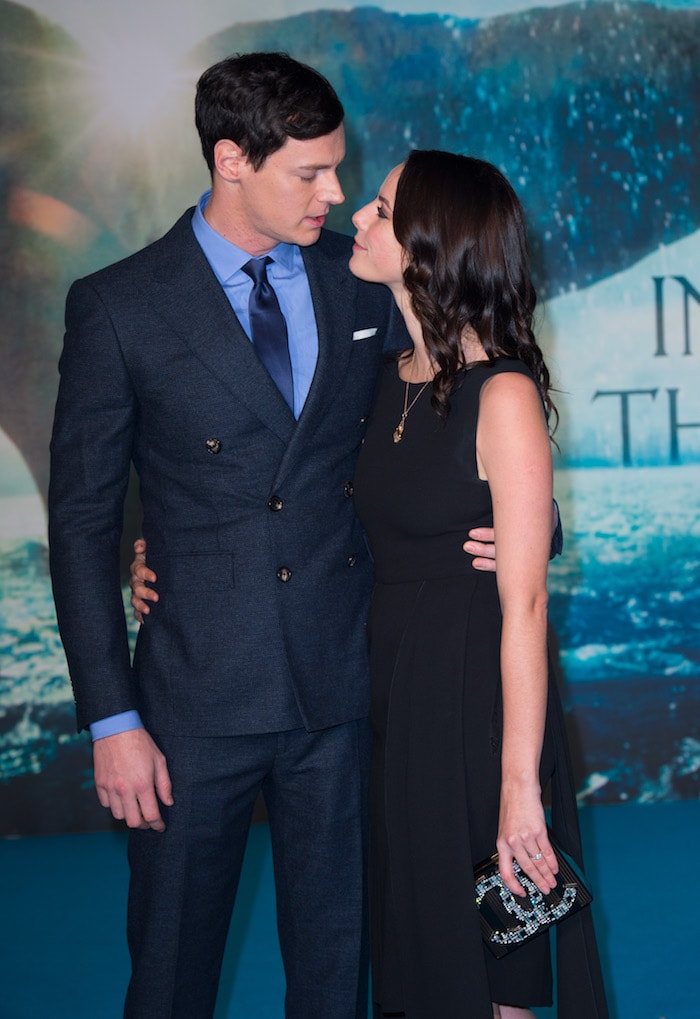 Ben Walker and Kaya Scodelario pose for photos at the UK premiere of "In the Heart of the Sea"
Kaya took our breath away in head-to-toe Chanel.
The "Maze Runner" star wore a simple yet uber-chic black dress that featured a layer of chiffon flowing from her waistline. The light material flew with the wind as she walked, giving us a glimpse at her toned legs.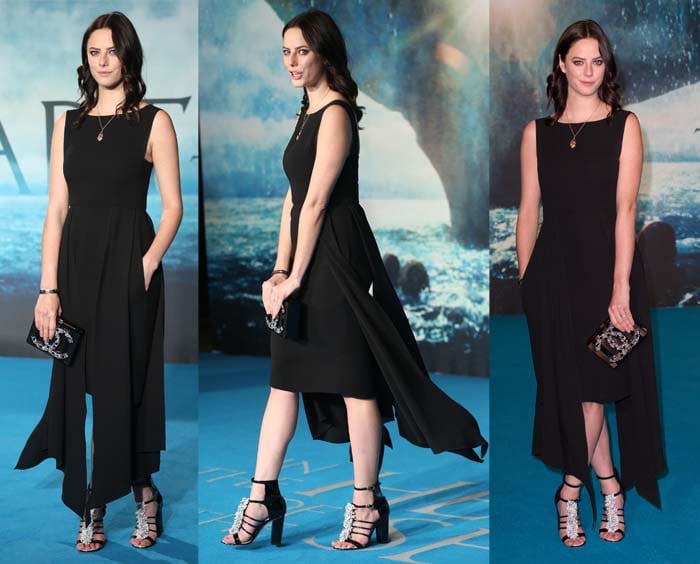 Kaya Scodelario wears a black Chanel dress on the blue carpet
The star kept her makeup light, using dark eyeliner and subtle pink lipstick. She accessorized with a Chanel clutch and gold jewelry.
Kaya Scodelario shows off her engagement ring and a Chanel clutch
When we said head-to-toe Chanel, we meant head-to-toe Chanel. The actress finished her ensemble with a pair of Chanel cage sandals that featured a white floral detail on the front.
Kaya Scodelario's feet in Chanel sandals
Upon closer look at her footwear, we also caught a glimpse of a slight toe overhang!
Kaya Scodelario's slight toe overhang
The rest of Kaya's ensemble is so classy and stunning that we're willing to overlook this faux pas.
Kaya Scodelario wears shoe size 7.5 (US)
We couldn't find Kaya's exact pair of shoes online, but here's a great alternative from Express Shoes.
Heeled Runway Cage Sandal, $61.60
Credit: Zibi / Mario Mitsis / Lia Toby / WENN / Daniel Deme / Avalon