Emily Blunt was a vision in blue as she graced the 2015 National Board of Review Gala in New York. Wearing a towering pair of stiletto heels, she looked even taller than normal.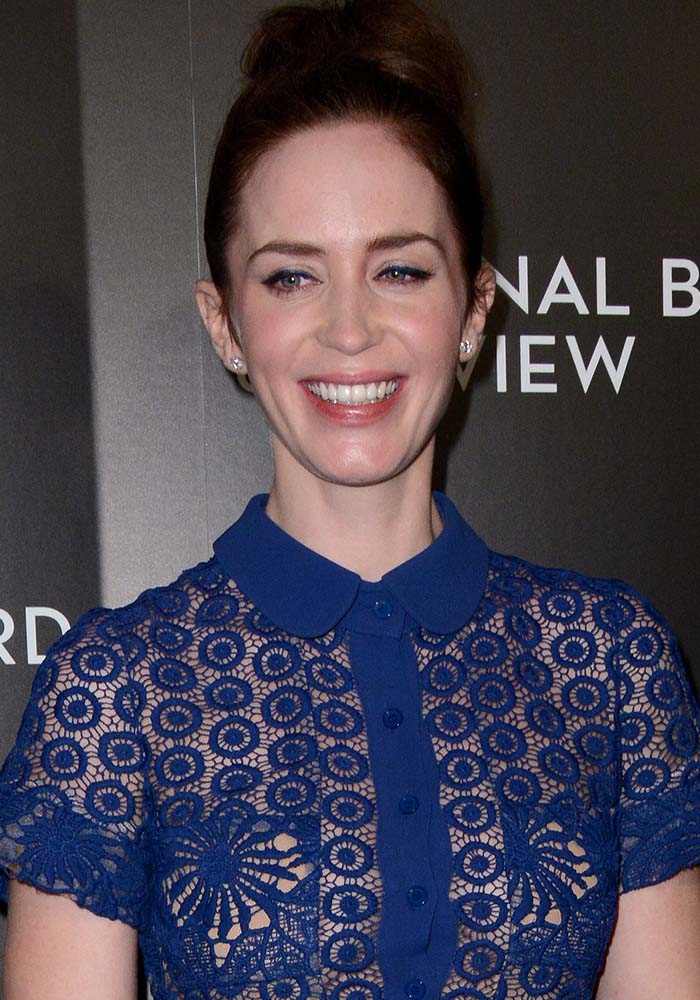 Emily Blunt wears her hair up at the 2015 National Board Of Review Gala held January 5, 2016, in New York
"Everyone should wear flats, to be honest. We shouldn't wear high heels," said Blunt at a press conference at the Cannes Film Festival in 2015.
"That's very disappointing, just when you kind of think there are these new waves of equality," she added about the high-heels-only policy at the French film festival.
According to costume designer Sandy Powell, who worked with Emily Blunt on the 2009 British period drama film The Young Victoria, Emily Blunt's height is 5′ 7″ (170 cm).
"You cannot believe how minute she was," Sandy Powell marveled about Queen Victoria in an interview. "She was under 5ft. At 5ft 7in, Emily is a giant by comparison."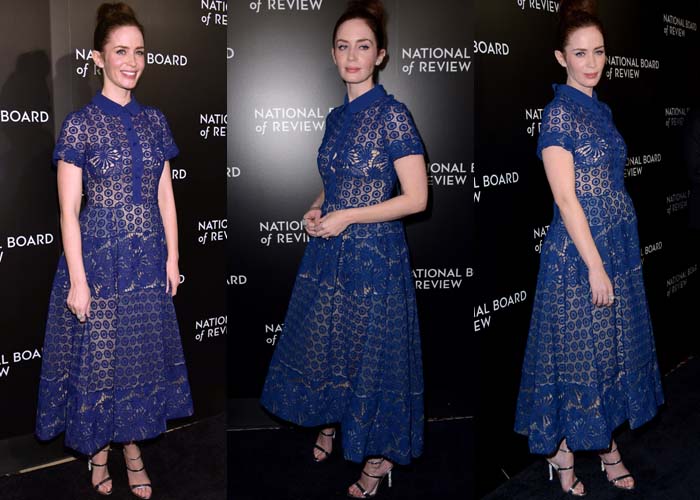 Emily Blunt, who measures 5′ 7″ (170 cm) without heels, wears a vibrant blue two-piece Elie Saab dress
Not related to James Blunt, the actress arrived at the prestigious event alongside her "Sicario" co-stars, posing on the red carpet sans husband John Krasinski.
Known as the "resident tall guy" in NBC's sitcom The Office, he is 6′ 3″ (191 cm) and significantly taller than his wife.
None of the cast took home a trophy, but "Sicario" did win the Outstanding Collaborative Vision Award.
Emily Blunt's feet in Sophia Webster heels
Emily was a sheer delight in a blue two-piece Elie Saab dress. While the color and floral pattern were certainly pretty on the actress, we found the style of the dress to be a bit awkwardly crafted around the bust area.
Emily paired her dress with the Sophia Webster "Rosalind" crystal heels.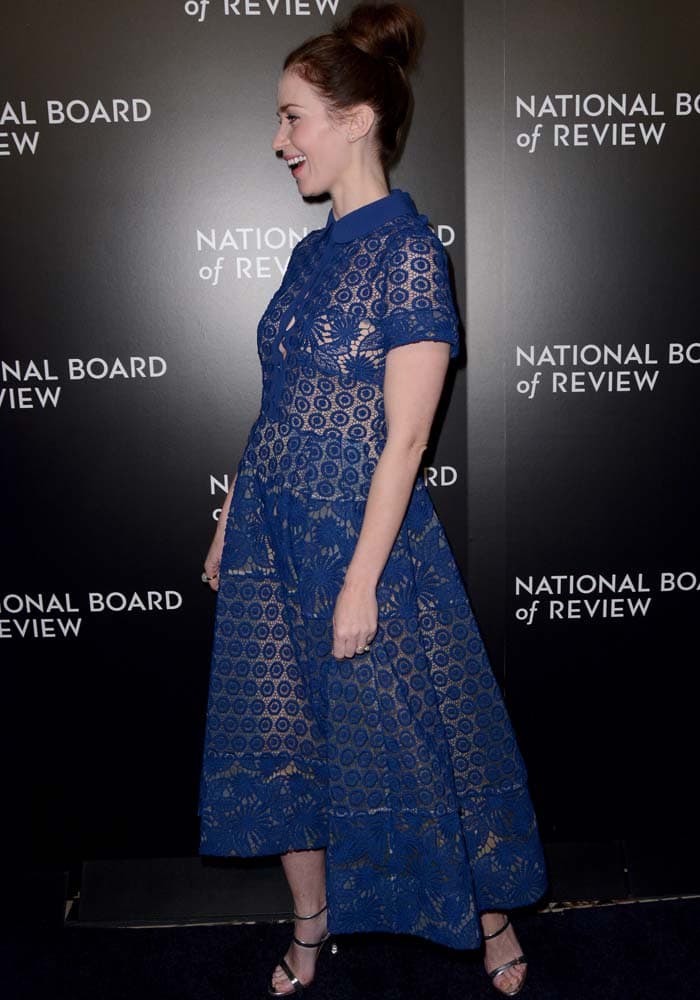 Emily Blunt laughs and shows off the floral pattern of her blue Elie Saab dress
Emily was also photographed having a chat with the legendary Robert de Niro. Perhaps a future project together is in the works?
Get Emily's gorgeous Sophia Webster "Rosalind" heels for your post-New Year parties over at Farfetch and Net-A-Porter.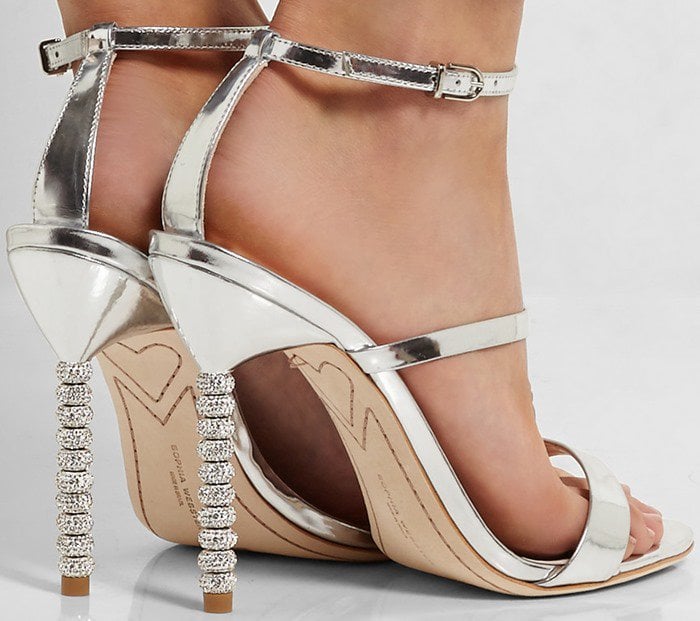 This high-shine silver leather pair is set on a sculptural stiletto heel that's hand-embellished with brilliant crystals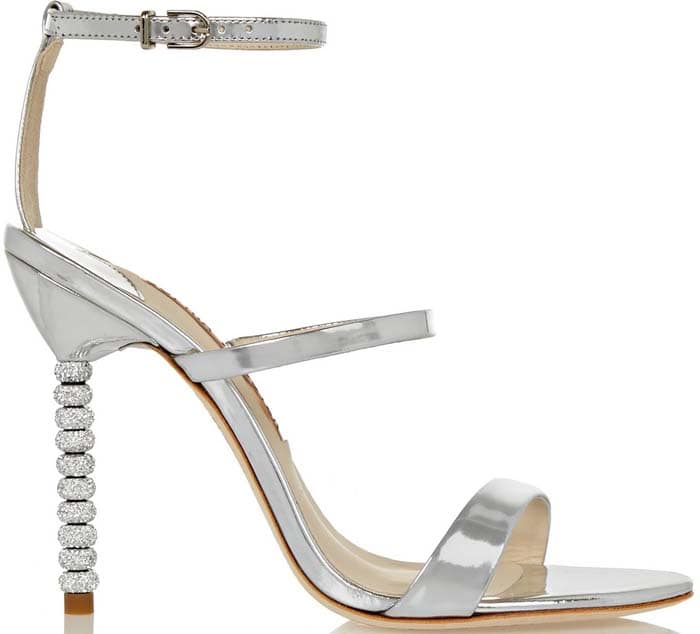 Sophia Webster "Rosalind" Crystal-Embellished Metallic Leather Sandals, $495 – $515
Sophia Webster "Rosalind" Crystal-Embellished Suede Leather Sandals, $515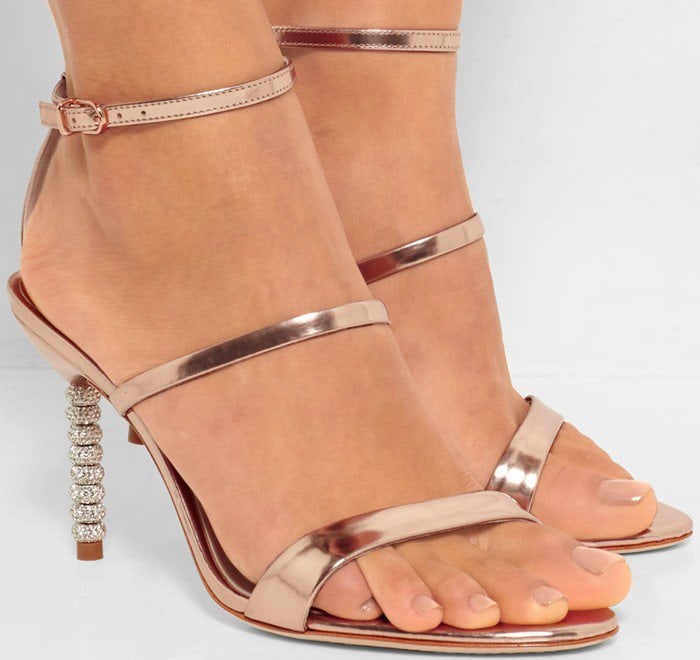 Sophia Webster's sandals have been crafted in Brazil from polished rose-gold leather – a warm and flattering hue on any skin tone
Sophia Webster "Rosalind" Crystal-Embellished Metallic Leather Sandals, $495
Credit: Rob Rich / Ivan Nikolov / WENN