In February 2013, Twilight actress Christian Serratos somehow managed to look both girly and edgy at the premiere of 21 & Over held at the Westwood Village Theatre in Westwood, California.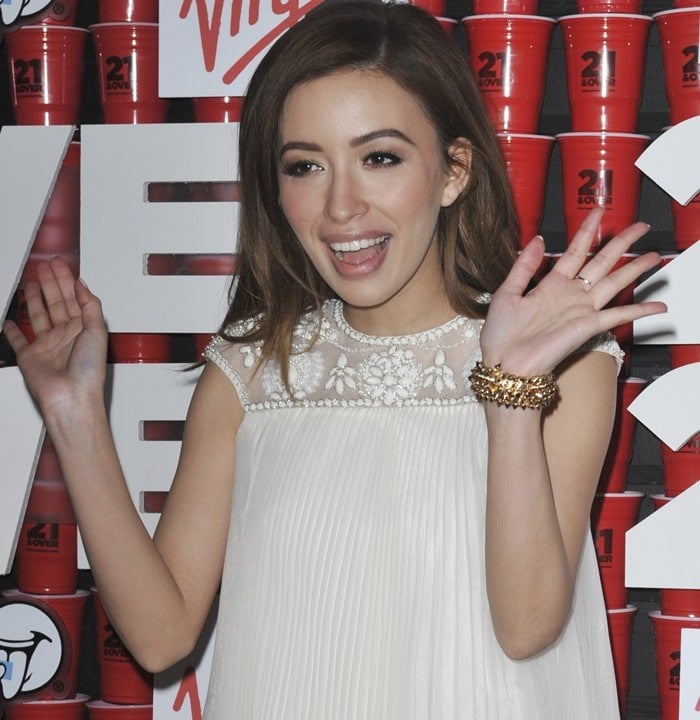 Christian Serratos wears her hair down at the Los Angeles premiere of 21 & Over held on February 21, 2013, at Westwood Village
Even if you have never watched one of the films, you had to have at least heard of The Twilight Series. At this point, it is doubtful that anyone with an internet connection wouldn't be able to recognize the leading actors.
While the three leads reached the most monumental success and worldwide fame, the supporting characters are beloved and have made a name for themselves. They are still a little less well-known, which allows them to appreciate a bit more privacy in their public lives.
Christian Serratos participated as a leading cast member since the first film, proving her talents on screen despite her young age and building a successful career.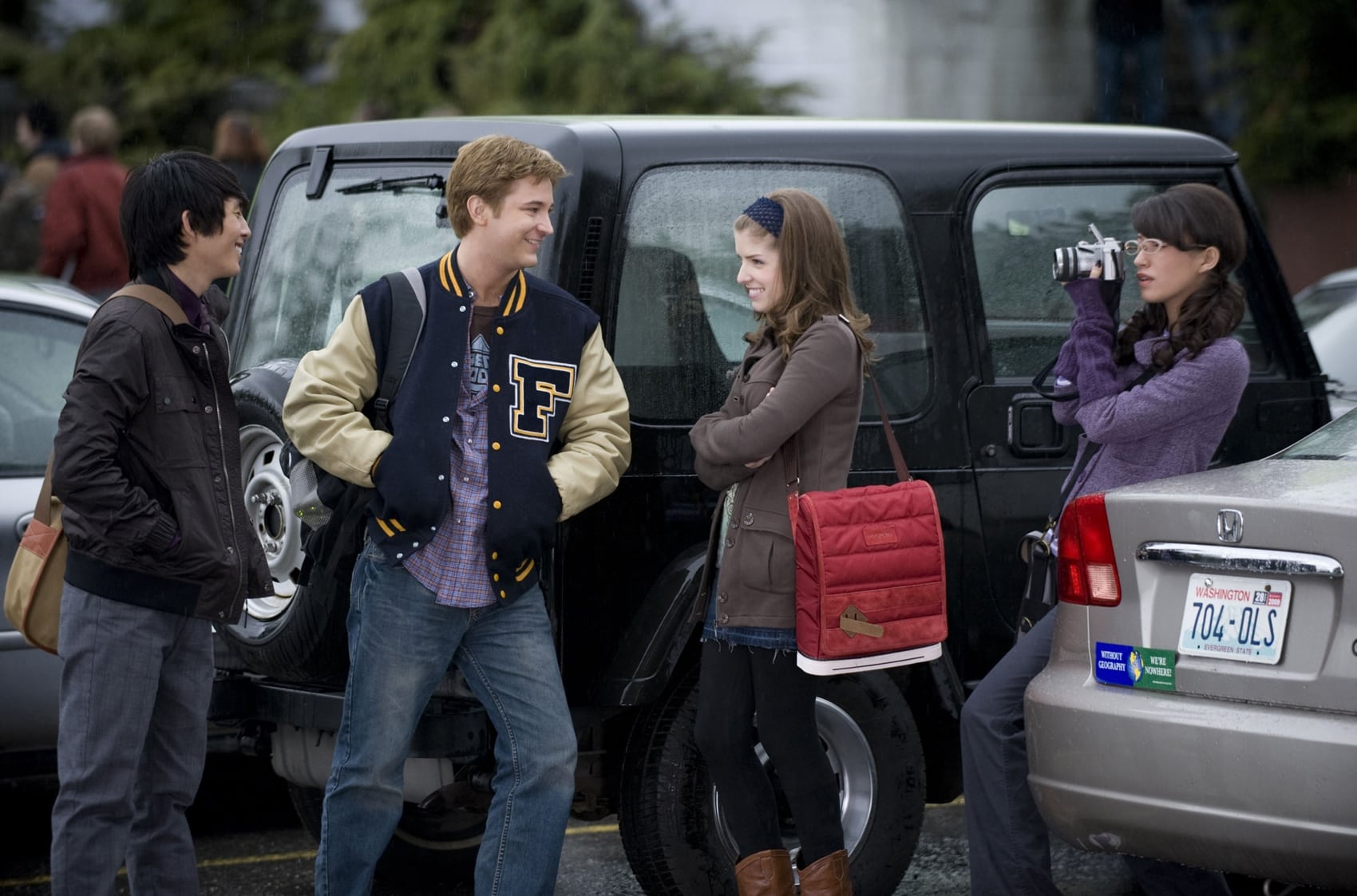 Justin Chon, Michael Welch, Anna Kendrick, and Christian Serratos in The Twilight Saga: New Moon
Keep on reading if you are curious to find out exactly how Christian Serratos got her start in Twilight and what she has been up to since then!
Who Is Christian Serratos?
Born on September 21, 1990, Christian Serratos turned 30 in 2020. The American actress and has been active in the Hollywood industry since 2004.
She began her acting career at 14 years old when she joined the cast of Nickelodeon's television series, Ned's Declassified School Survival Guide, which ran for three years.
14-year-old Christian Serratos smiling during The Rebirth of L Salon Fashion Show and Party at L Salon in Los Angeles, California, on December 1, 2004
Christian Marie Serratos got her start in entertainment even earlier than that, though, as she signed with the Ford Modeling Agency when she was just seven years old.
She is best known for her roles in The Twilight Series and AMC's The Walking Dead television series, with her performance in the former even winning her the Young Supporting Actress Award at the 30th Young Artist Awards in 2009.
How She Was Cast in Twilight
Serratos was only 18-years-old at the time she starred in the first Twilight film. She landed the role of Angela Weber, a timid and shy classmate determined to befriend the main character, Bella Swan.
Weber is a supporting character in the story, as the bookish and kind-hearted girl helps to serve as Swan's connection to the human world. Christian Serratos reprised her role for the following two sequels, although her character played a minor role.
According to MTV, Serratos had read the books before the film's casting. She didn't even know they were creating a movie off of it–she was purely a fan of the story and couldn't put the books down.
Actress Christian Serratos arrives at the Los Angeles Premiere "Twilight" at the Mann Village Theater on November 17, 2008, in Westwood, California
The actress read the books with her mother, even fighting amongst themselves to read first since they only owned one copy of the story. She was obsessed, just like everyone else at the time, and eager to audition once she found out about the plans for the movie.
Initially, Christian Serratos was planning on auditioning for Jessica, another classmate and supporting character. She was even called back in a few times for the role before the production team asked her to audition for Angela Weber.
Serratos actually preferred this, as she realized while reading the books how much she came to admire and appreciate Weber's character and personality.
She found that she resonated more with Angela and fell in love with how great a person she is. When the casting team told her she could audition for the different part, Serratos jumped on the opportunity.
Christian Serratos shows off her size 8.5 (US) feet at the 36th annual Vision Awards at the Beverly Wilshire Hotel on June 27, 2009, in Beverly Hills, California
To sell the part and impress the casting directors, Serratos switched up her look and transformed into the bookish Angela. She tied up her hair into a ponytail, put her glasses back on, and changed her demeanor to add to her performance.
Her audition must have been convincing, as she was subsequently cast as a main member of the film. Serratos was determined to envelop herself in her character and bring Angela to life.
She explained to MTV that she didn't want to change Angela or inject her own personality into her acting, but instead give justice to her character's good soul and kind-hearted demeanor as the author had created.
Christian Serratos highlights her boobs at The Brent Shapiro Foundation Summer Spectacular at The Beverly Hilton Hotel on September 12, 2019, in Beverly Hills, California
In the movie, she perfectly portrayed Angela Weber, providing a certain level of charm and kindness and allowing her character's personality to shine even when not speaking.
Serratos proved that she could act and leave an impression on viewers, despite having limited dialogue and screen time. Fans loved her, critics praised her, and her career took off.
At the premiere of the 2013 American comedy film 21 & Over, Christian paired her super short baby-doll-style white dress with Christian Louboutin's spike-and-bow-detailed "Clou Noeud" pumps.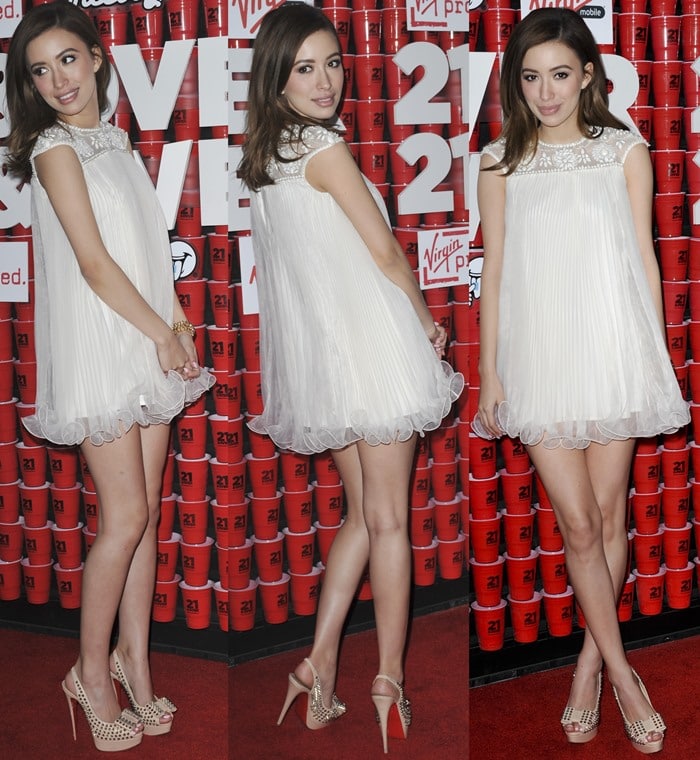 Christian Serratos wears a white baby doll dress on the red carpet
She opted for minimal accessories, wearing only a gold spiked bracelet, and wore her hair down with a side part.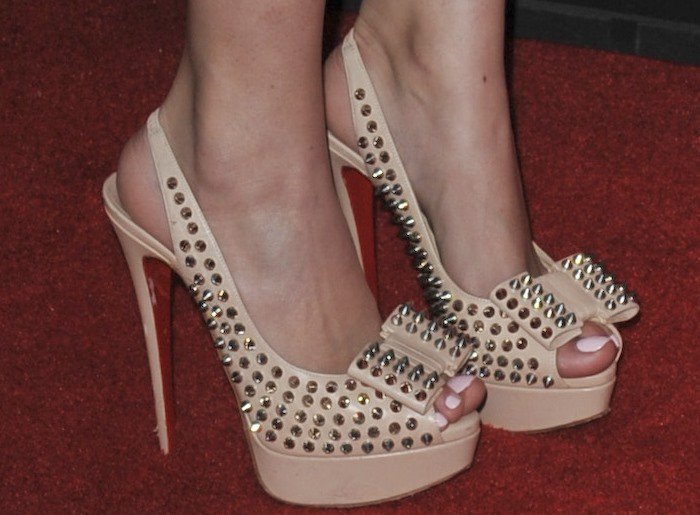 Christian Serratos's feet in spike-and-bow embellished Christian Louboutin heels
This specific pair of Christian Louboutin heels was one of the most popular shoe styles of 2010.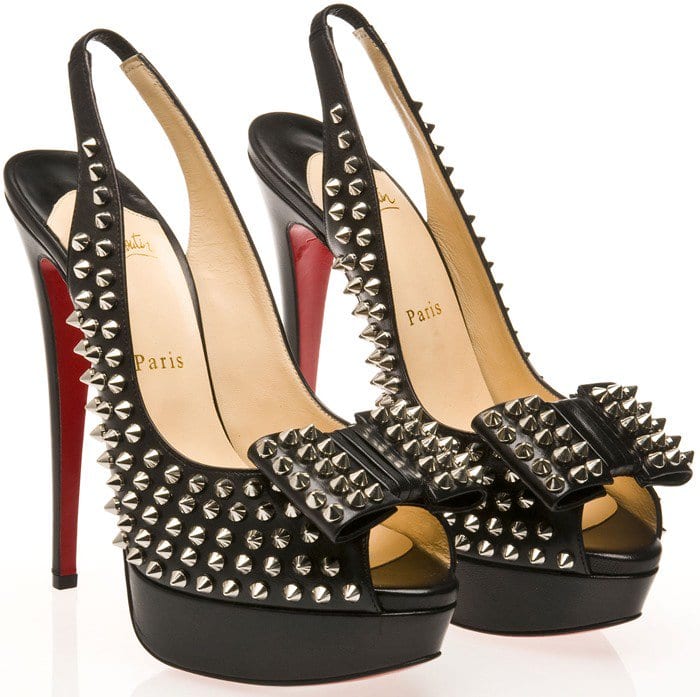 Christian Louboutin Black 'Clou Noeud' 150 Studded Slingbacks
While the "Clou Noeud" pumps are sold out, you can browse more recent releases from Christian Louboutin at Nordstrom and Mytheresa.
Credit: Apega / WENN / Adriana M. Barraza / FayesVision / Rachel Worth