Everyone's heard of Johnny Depp, but do you know much about his daughter Lily-Rose and ex Vanessa Paradis? If you're intrigued about diving deeper into these celebrities' lives, read on for more information!
Lily-Rose Depp and Vanessa Paradis
Lily-Rose Depp and her mother, Vanessa Paradis, appear close. They are frequently spotted out together in public, boasting casual fashion styles and grabbing coffee together.
It's also striking to see how similar they look on captured images – especially when looking back at what Paradis used to look like when she was her daughter's age.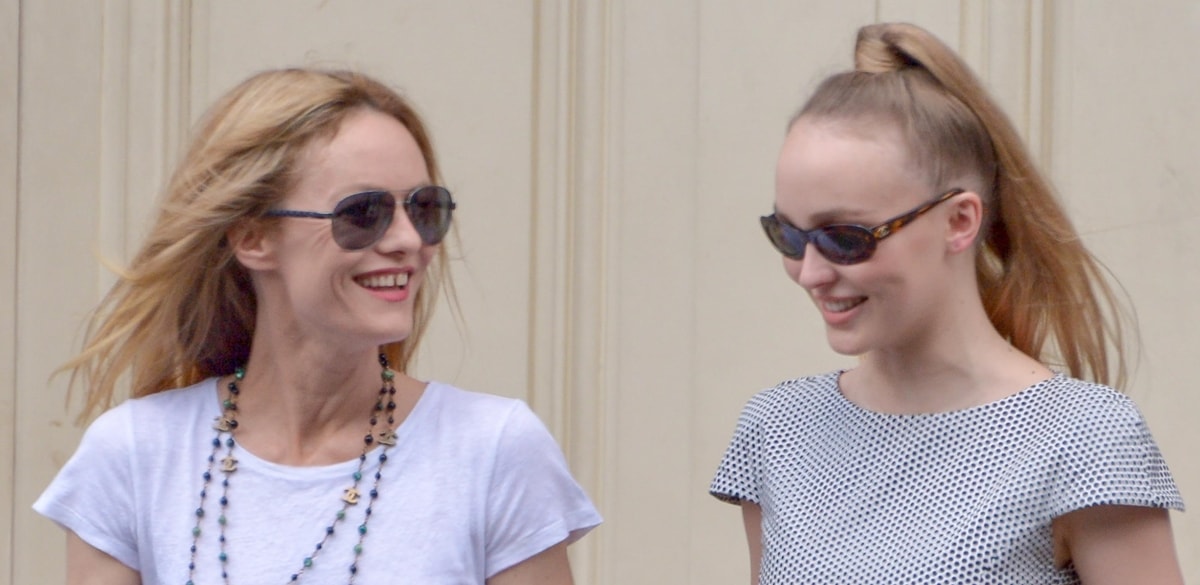 Vanessa Paradis and her look-alike daughter Lily-Rose Depp attend the Chanel Haute Couture Fall/Winter 2018-2019 show as part of Paris Fashion Week on July 3, 2018, in Paris (Credit: INSTARimages)
Paradis has touched many aspects of the performance industry, tackling singing, acting, and modeling. Her breakthrough came with a talent show when she was only eight years old in her country of origin, France.
Since this point, Lily-Rose's mother can be found on more than a whopping three hundred magazine covers, including big names such as Elle, Glamor, and Harper's Bazaar, not forgetting Vogue. Paradis has also released seven studio albums from 1988 to 2018 and made an appearance in over thirty films.
It appears that Lily-Rose Depp has followed in her mother's bold footsteps, becoming an actress and model.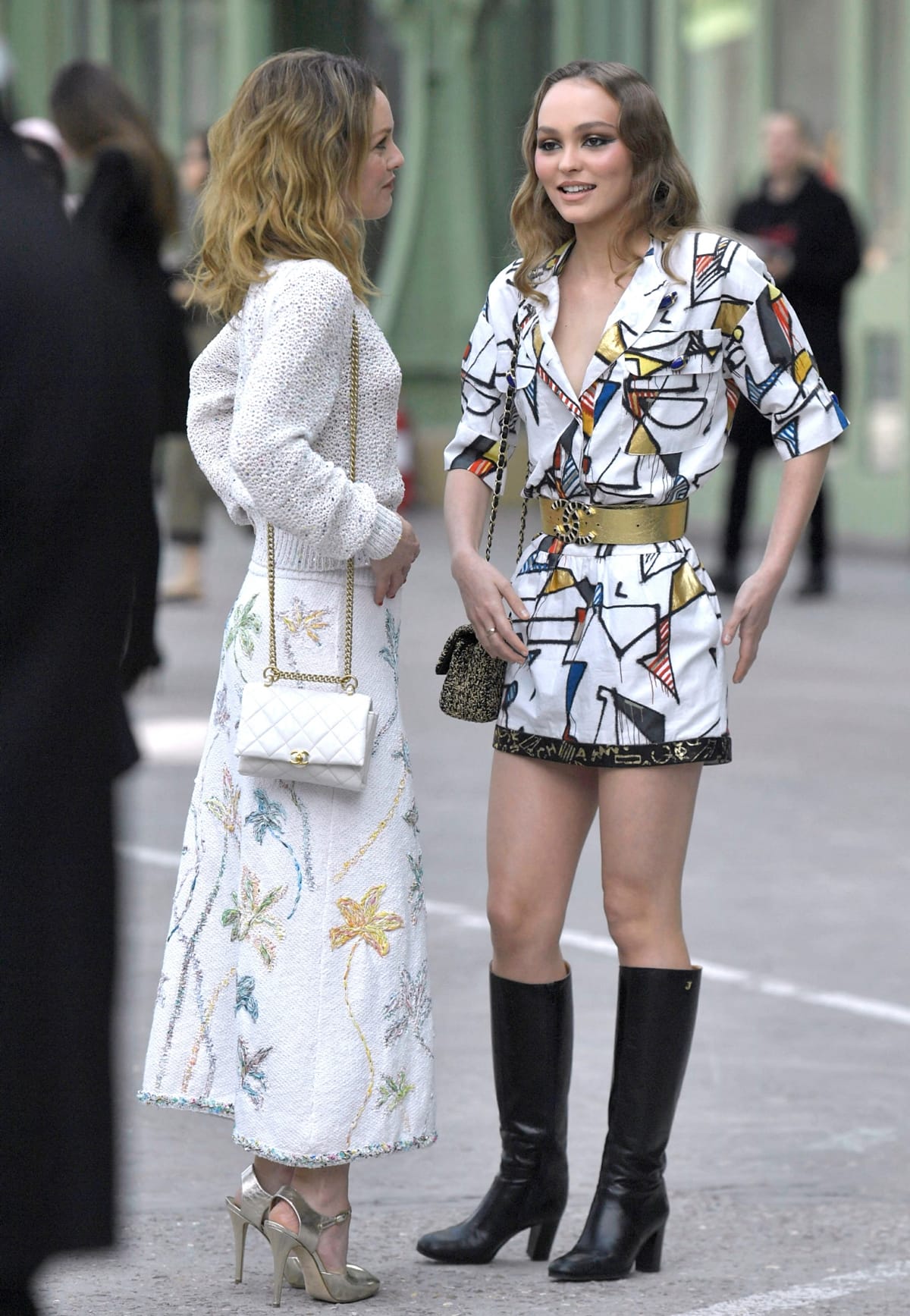 Lily-Rose Depp and her mother, Vanessa Paradis, attend the Chanel Cruise Collection 2020: Front Row at Le Grand Palais on May 3, 2019, in Paris, France (Credit: Marechal Aurore / ABACA / INSTARimages)
She snagged a role in Tusk, which kicked off her acting career, and then featured in the period drama, The Dancer.
Since then, she has strived for success in the acting industry, featuring in no less than four films just in 2021. As for modeling, Lily-Rise became a Chanel ambassador in 2015.
Vanessa Paradis and Johnny Depp
While Paradis and Depp bore two children, we cannot say this was the stereotypical love story with a happily-ever-after scenario.
After being romantically involved with rocker Lenny Kravitz for around six years, Paradis started seeing actor Johnny Depp, meeting in 1998 when he was filming The Ninth Gate in Paris.
View this post on Instagram
Depp commented that Paradis was wearing a back-exposed dress when he first caught sight of her, seeing the back and neck before she turned around and revealed her captivating eyes.
Since this point, the couple first had Lily-Rose in 1999 when Paradis was just 26 years old and Depp was 36. They then went on to welcome their son Jack into the world back in 2002.
The couple spent 14 years together before breaking up in 2012. Within a hearing in April 2022, Depp admitted he'd cheated on Paradis with Amber Heard.
Vanessa Paradis and Johnny Depp met in Paris in 1998 and dated for 14 years until they split in 2012 (Credit: Startraksphoto)
Depp met Heard for the first time in 2009 when working on the comedy-drama film The Rum Diary. However, it wasn't until the year 2012 that this firecracker couple was first linked together following the Depp-Paradis split.
Lily-Rose on the Heard/Depp trial
It appears that the family drama of the Heard/Depp trial has not managed to tarnish the father and daughter's relationship.
Lily-Rose's relationship with her father remains robust, especially with Depp admitting he wanted to clear the record for the sake of his children.
Vanessa Paradis, Jean-Paul Goude, and Lily-Rose Depp attend the Chanel show as part of the Paris Fashion Week Womenswear Spring/Summer 2016 on October 6, 2015, in Paris, France (Credit: INFphoto)
However, the same cannot be said for Lily-Rose's relations with Heard. While Amber insisted that she had a close bond with her stepdaughter, Lily-Rose thought differently, having not even attended Heard and Depp's wedding.
Jack Depp
While Lily-Rose has become famous for her acting and modeling career, the public eye focuses much less on her younger sibling, Jack Depp.
Unlike his sister, Jack doesn't appear to want to follow in his father and mother's footsteps and lives most of his life away from the prying public. Keeping a low profile, Jack is barely ever photographed and doesn't seem active on social media.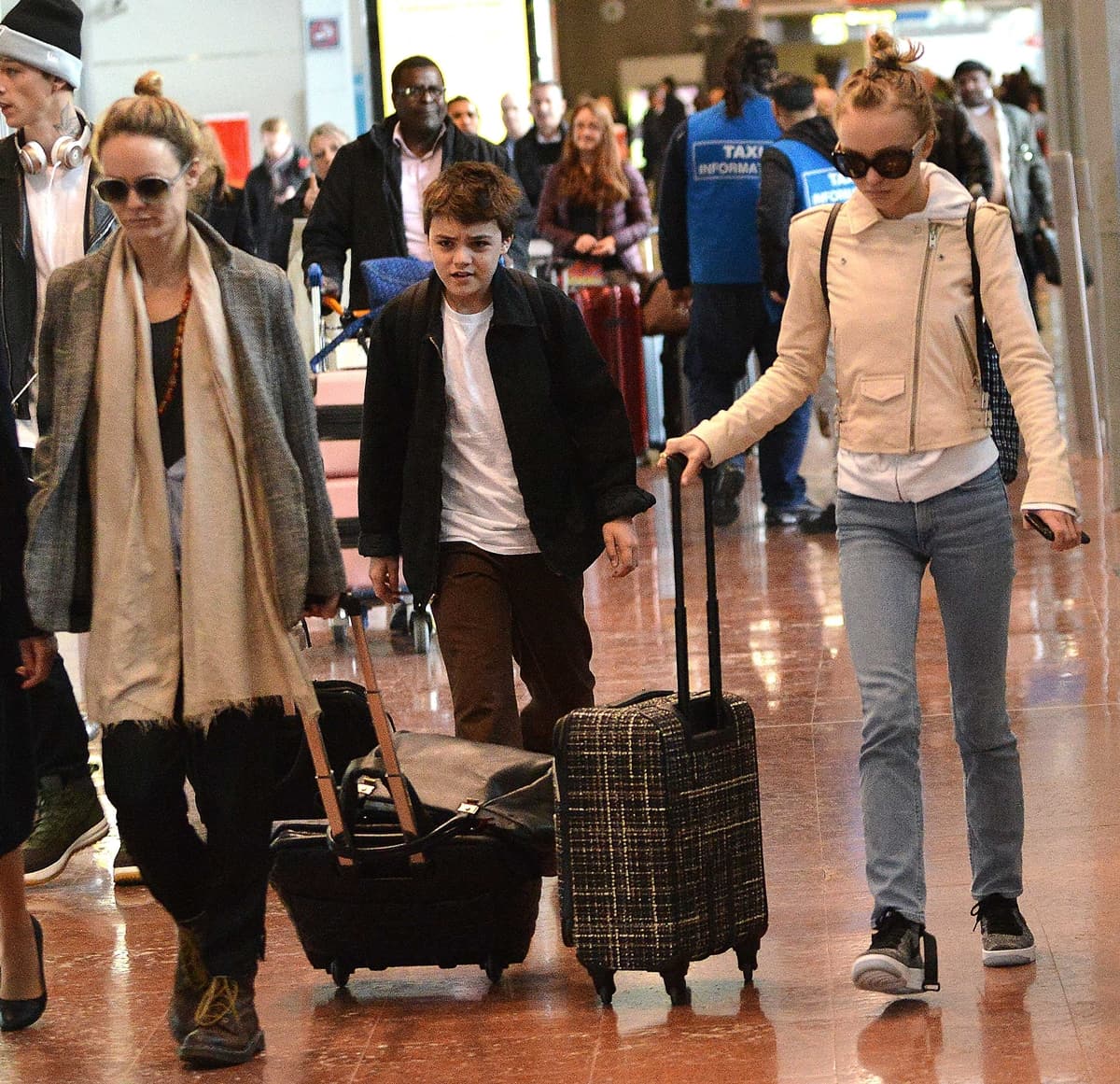 Vanessa Paradis with her son Jack Depp and her daughter Lily-Rose Depp in Paris on March 22, 2016 (Credit: INFphoto)
This ties into Paradis' wish to keep her children away from the limelight, not wanting Lily-Rose and Jack to share her and Depp's fame without their consent.
Conclusion
So, there you have it. It's striking how much Lily-Rose Depp and her mother share similar qualities, from pure acting and modeling skills to flawless looks.
While scandal has followed Johnny Depp throughout these recent years, this has done nothing to disrupt the loving relationship he has with his children.
As seen in the article, Lily-Rose has remained on good terms with her father and continues to strive for new success in the acting industry each year. We can safely say that she's made both of her parents proud!
Lily-Rose Depp tucks her hair behind her ears at the Chanel Paris-Salzburg 2014/15 Metiers d'Art Collection held on March 31, 2015, at Park Avenue Armory in New York City (Credit: WENN)
In March 2015, Johnny Depp's then-15-year-old daughter, Lily-Rose Depp, turned heads on the red carpet at Chanel's Paris-Salzburg 2014/15 Metiers d'Art collection in New York City.
She attended the Chanel show with her mother, French singing sensation Vanessa Paradis.
Lily-Rose Depp shows off her slim figure in a crystal-encrusted two-piece Chanel ensemble (Credit: WENN)
The young actress, who made her silver screen debut in Kevin Smith's Yoga Hosers, looked amazing in a sparkling pastel two-piece number from Chanel.
She paired the crystal-encrusted outfit with a classic pair of cap-toe pumps.
Lily-Rose Depp's feet in black-and-white cap-toed pumps (Credit: WENN)
Lily-Rose's mom, Vanessa, donned a furry black frock that featured crisscrossing silver designs, which she styled with a jewel-encrusted belt.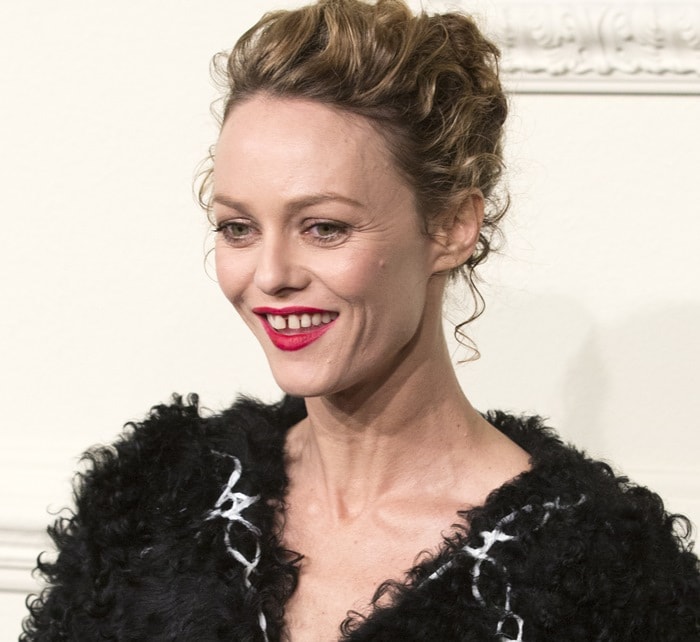 Vanessa Paradis sweeps her hair back at the Chanel Paris-Salzburg 2014/15 Metiers d'Art Collection held on March 31, 2015, at Park Avenue Armory in New York City (Credit: WENN)
She kept the rest of her look simple. The "Joe le taxi" singer swept her curly locks back, wore a swipe of red lipstick, and finished off her ensemble with simple black pumps.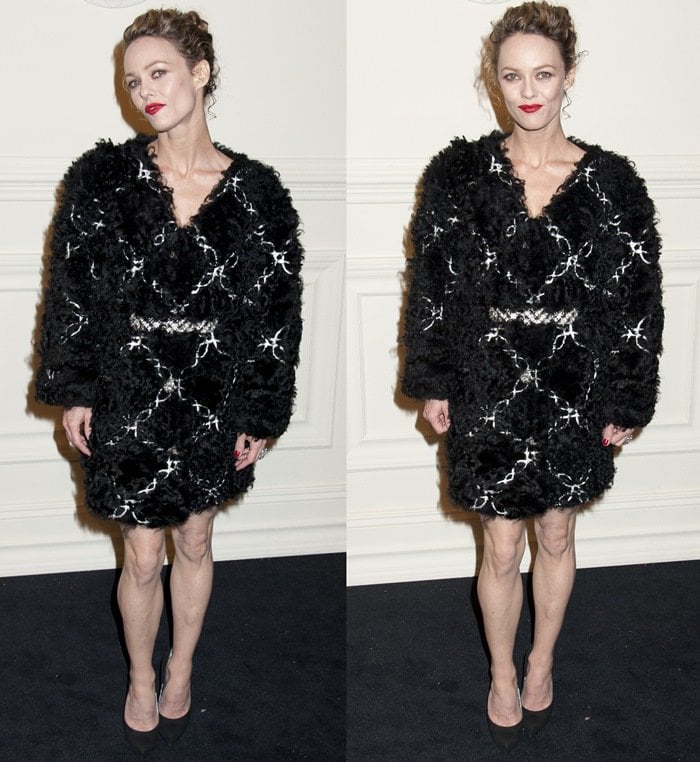 Vanessa Paradis wears a furry black dress on the black carpet of the Metiers d'Art Collection (Credit: WENN)
How do you like Lily-Rose's Chanel ensemble and cap toe pumps?
Johnny Depp married the then-28-year-old Amber Heard in February of the same year, while Vanessa Paradis was dating then-42-year-old musician Benjamin Biolay.
Lily-Rose's younger brother, Jack John Christopher Depp III, turned 13 on April 9, 2015.