Whoever said that Victoria Beckham is a stiff who doesn't know how to have fun may be mistaken: it seems like the former Posh Spice has a dorky side to her after all. Being infamous known as "the one who doesn't smile" — which was adorably debunked by her husband David Beckham — Victoria is finally letting her hair down a bit and documenting it on her Instagram.
Victoria looked like her usual poised self on the red carpet of the 69th Cannes Film Festival in France, but what really went down behind-the-scenes was much more entertaining.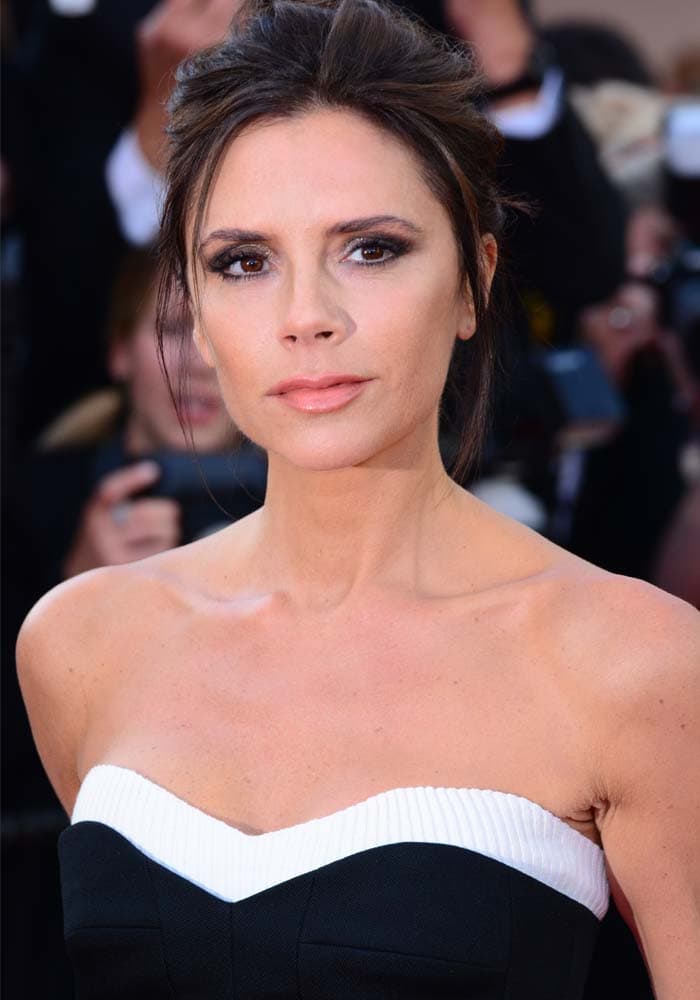 Victoria Beckham at the 69th Cannes Film Festival in Cannes, France at May 11, 2016
Victoria wore a gorgeous jumpsuit from her own Victoria Beckham collection, which she paired with Gianvito Rossi pumps and some serious diamonds by Chopard.
We're not quite sold on the long pants sloppily draped over the Gianvito Rossi pumps, but hey, Victoria Beckham can get away with murder at this point.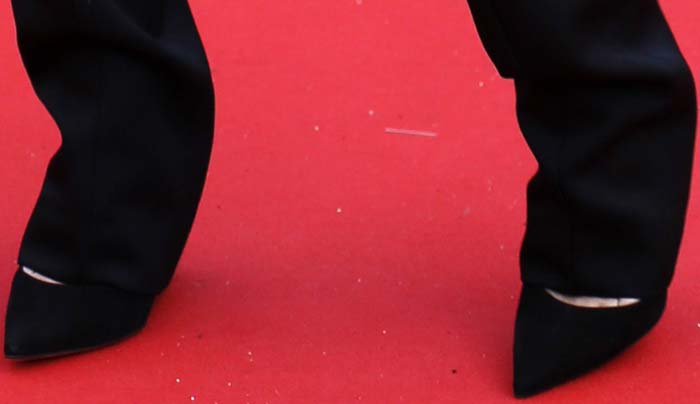 Victoria wore a pair of Gianvito Rossi pumps underneath her long jumpsuit hem line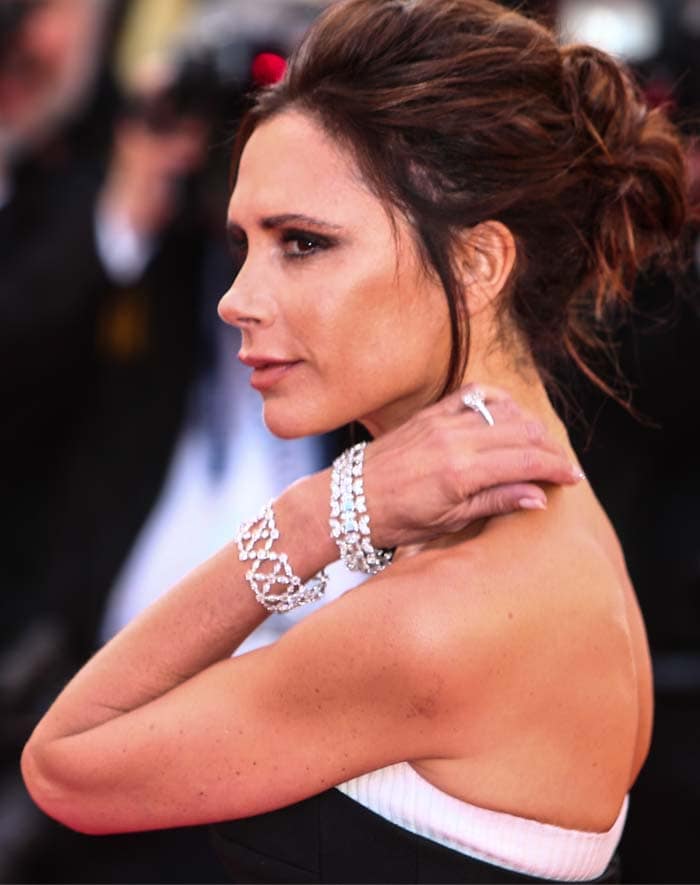 Victoria showed off her jewelry from Chopard
As it turns out, Victoria was with close friend Eva Longoria, and both shared dorky moments behind-the-scenes as captured by their personal phones. Victoria was spotted posing hilariously on the couch while Eva was perched on the backrest. The mother-of-four first uploaded a looped video of her strutting her stuff, which was answered by Eva with a hilarious version.
Check out their uploads below: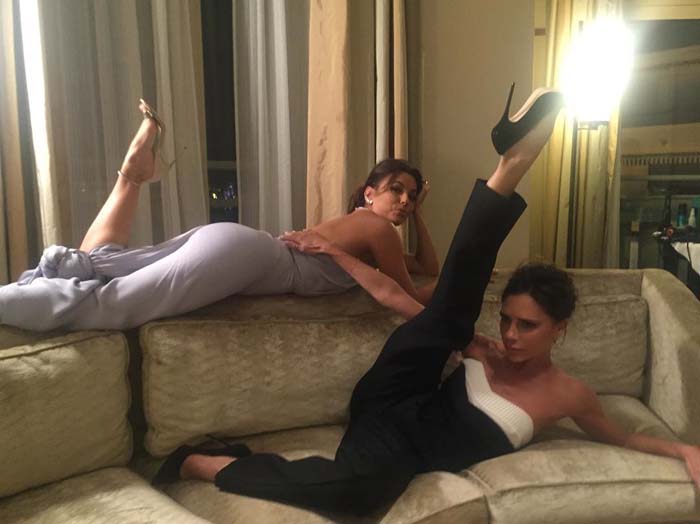 Posh Spice poses uncharacteristically with close friend and co-celebrity Eva Longoria
Grab Victoria's Gianvito Rossi pumps in neutral shades at Selfridges & Co., Net-A-Porter, Harrods, Barneys New York and Forward.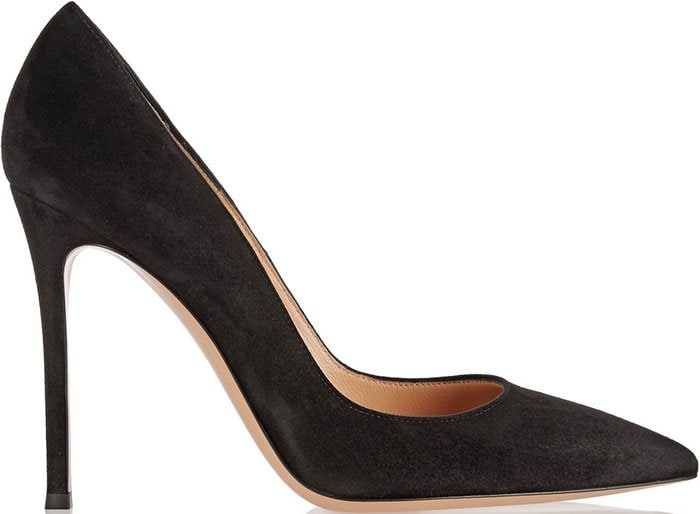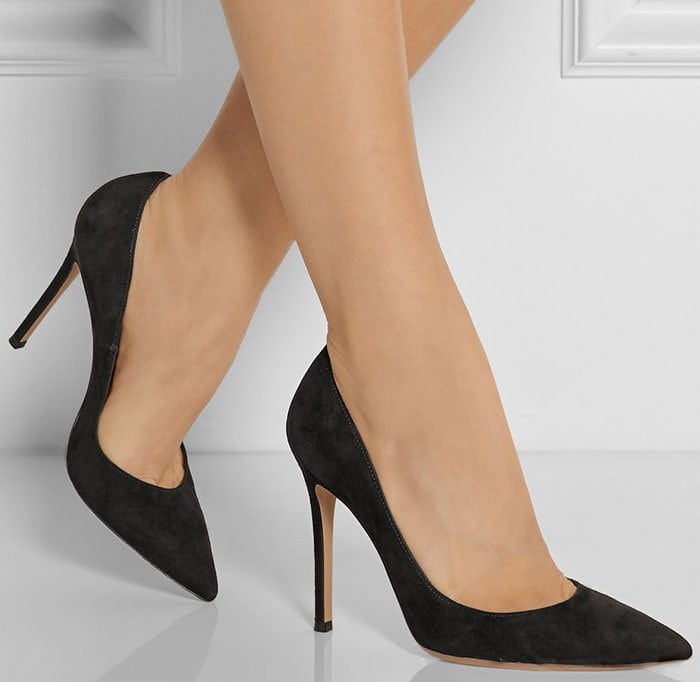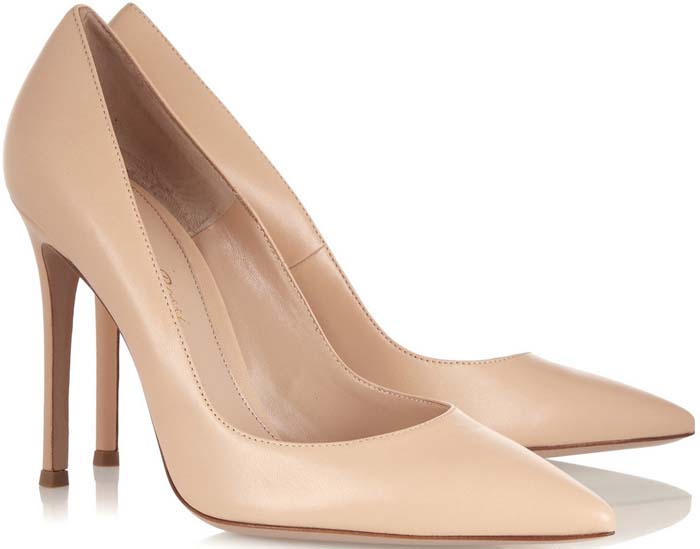 Gianvito Rossi Leather Pumps, $585 – $670 at Selfridges & Co., Net-A-Porter, Harrods, Barneys New York and Forward
Credit: Joe Alvarez / Dave Bedrosian / Future Image / WENN