Is it just me or do the new styles from Jimmy Choo keep getting hotter as the temperatures rise?
I was introduced to this beauty at Neiman Marcus today and nearly squealed with excitement. This strappy ankle wrap sandal bootie features snakeskin, mesh, and suede. The bright pink magenta color is ideal for pairing with the season's hottest colors like turquoise and coral. I'd wear them with a little white sundress for a pop of color, but you could always go the jeans and tank route as well.
The design of this heel is definitely unlike any other we've featured this season. I love the organic loop shapes of the leather and the sheer adds a HUGE dose of sexiness and edge: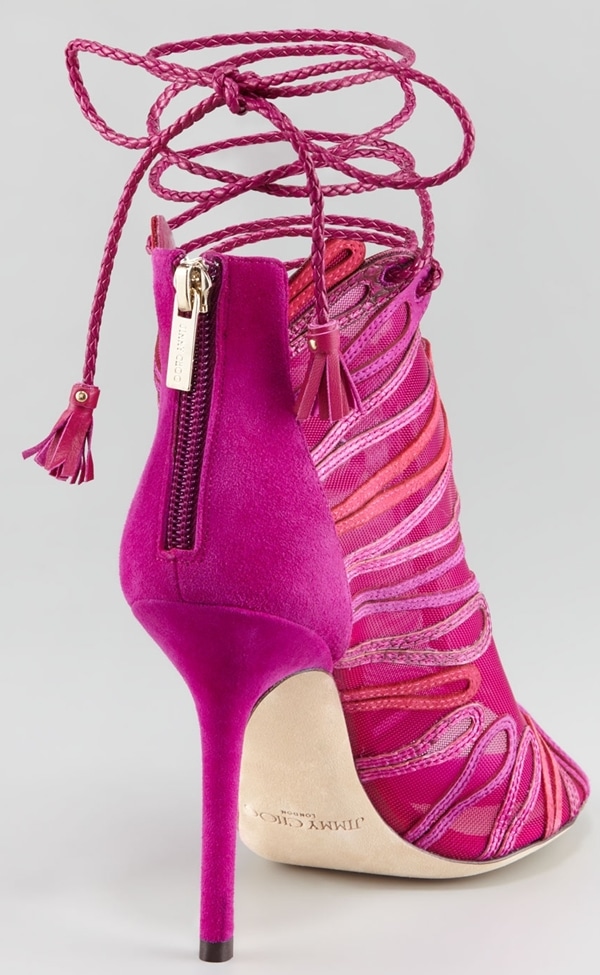 Jimmy Choo Kafira Mesh Bootie, $1995
Now that I think about it, you could add these heels to any style that does not already have too much going on around the ankle. For example, you wouldn't want to wear them with leggings or long pants, but a pair of cuffed or cropped jeans would work perfectly!
What do you think? Would you make these your go to statement heel for summer 2012?