Alberta Ferretti Shoes, Boots, Flats and Sandals for Women
Alberta Ferretti opened her first boutique, called Jolly, in Cattolica, Italy, when she was just 18. The Italian fashion designer and dressmaker launched Ferretti Jeans Philosophy in 1989, renamed Philosophy di Alberta Ferretti in 1994.
Now one of Italy's most celebrated designers, Alberta Ferretti's eponymous label is a go-to for exquisite evening wear and renowned for its elegant draping techniques and intricately beaded detailing. She is famed for her beautiful goddess-inspired flats, sandals, pumps, and shoes for women!
Best Alberta Ferretti Shoes at Barneys and Farfetch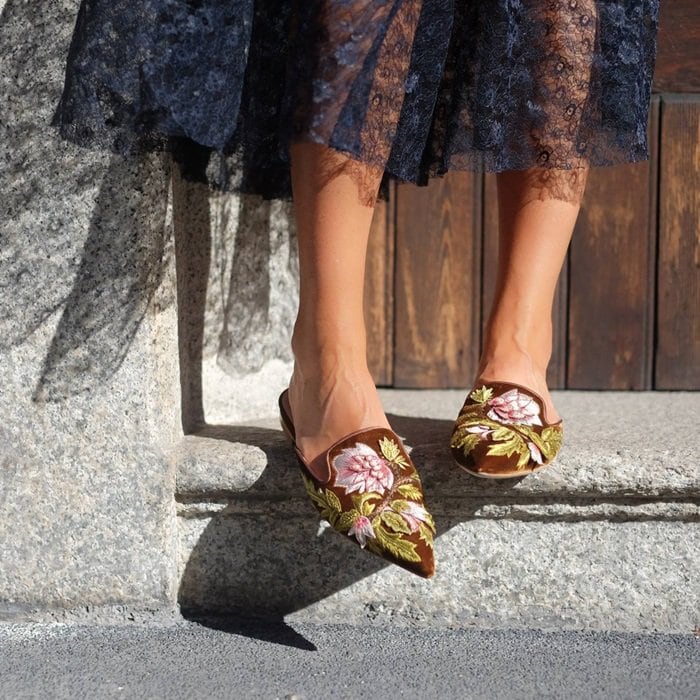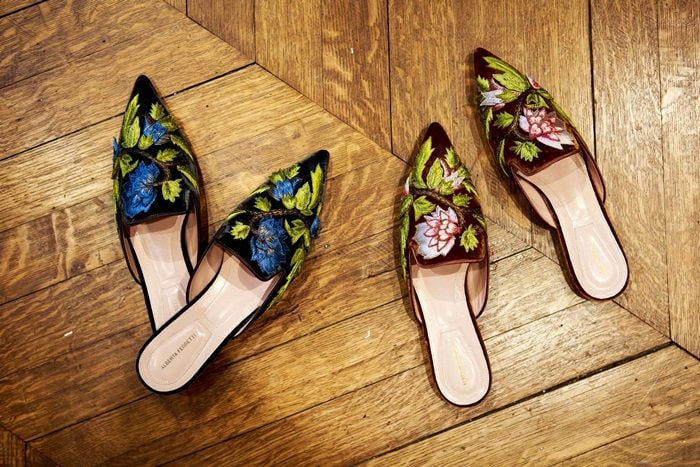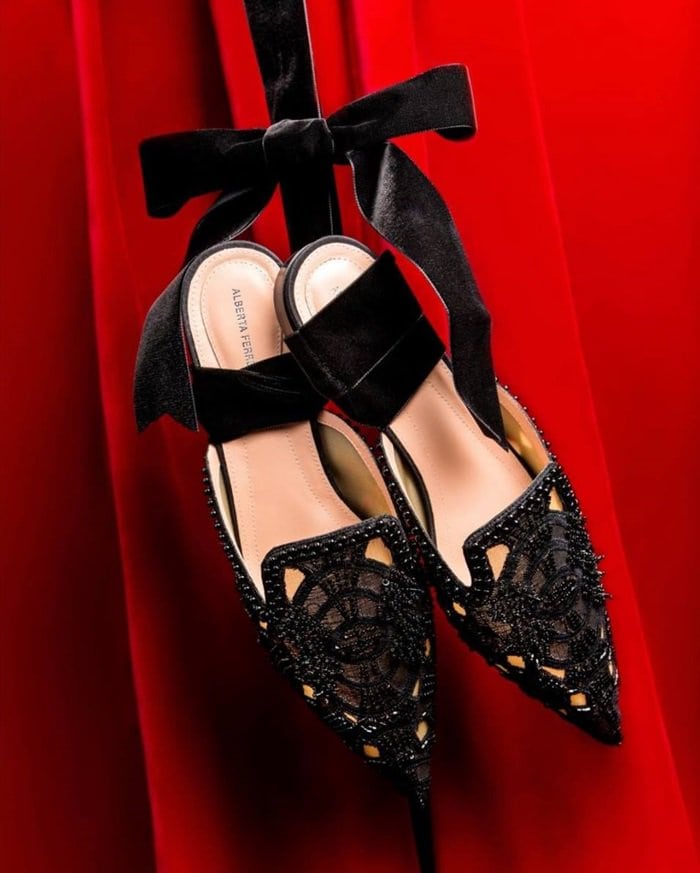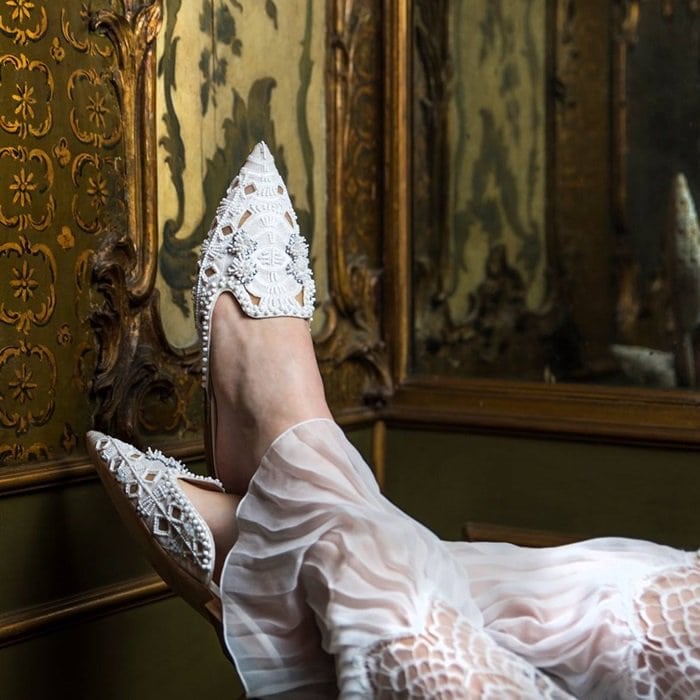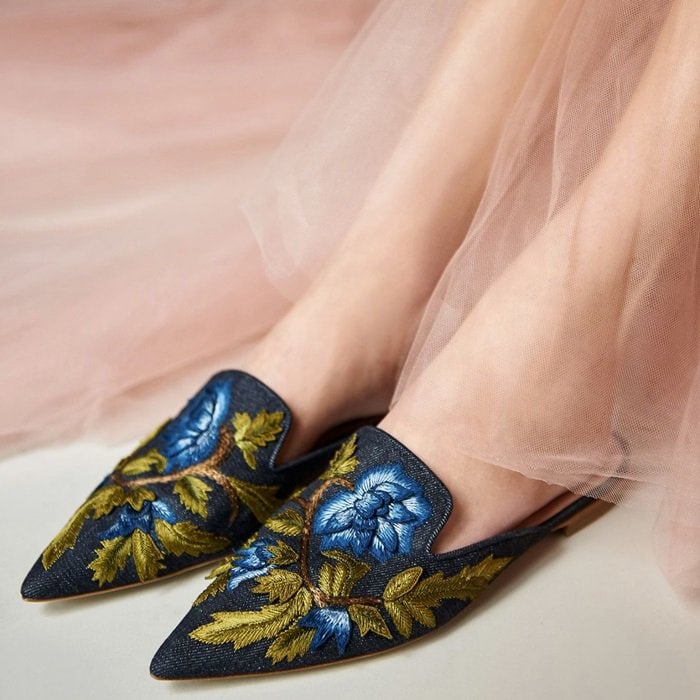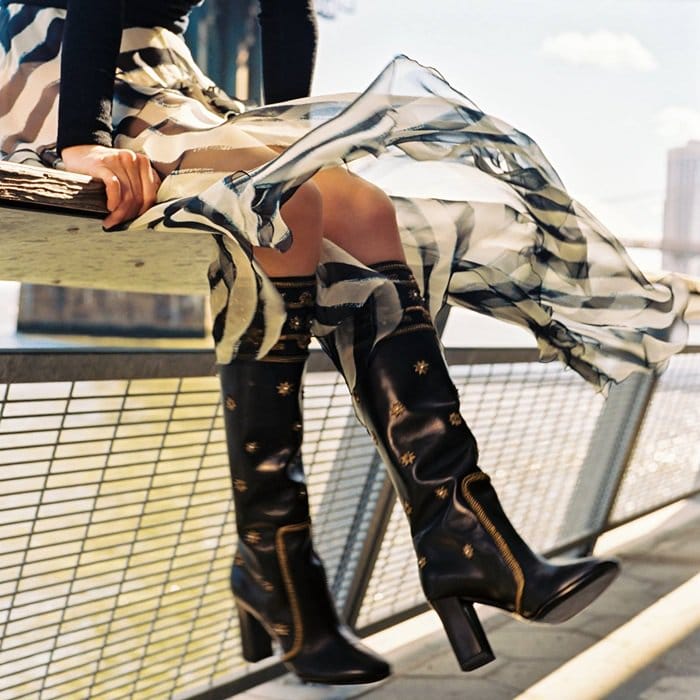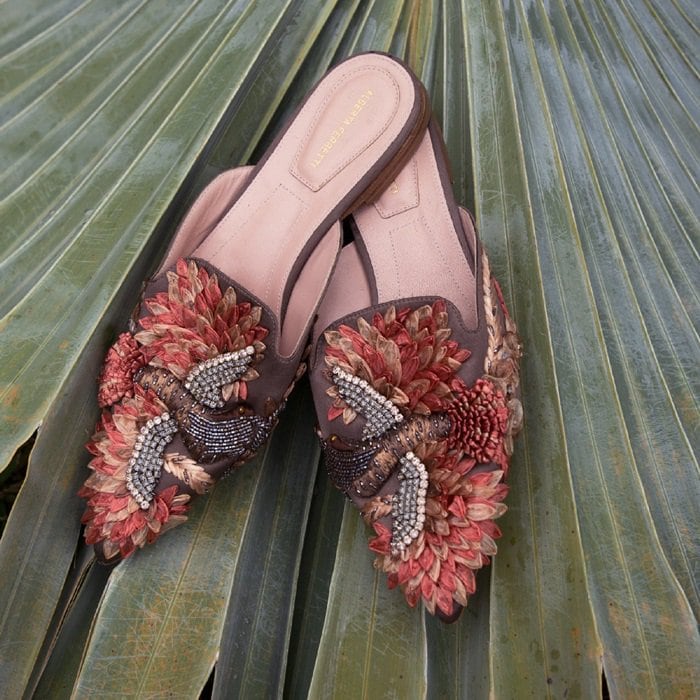 We have already featured plenty of celebrities wearing Jimmy Choo's 'Lance' sandals, including Alessandra Ambrosio, Karrueche Tran, Sophia Bush, Stacy Keibler, Jennifer Lawrence, Malin Akerman, Uma Thurman, Brittany…
Dua Lipa joined Ellie Goulding, Grace VanderWaal, Janelle Monae and Ariana Grande at the 2018 Billboard's Women in Music Event on Thursday night at Pier…
Rita Ora showed off some major leg in a green Versace gown with Swarovski crystal embellishments at the 2018 Echo…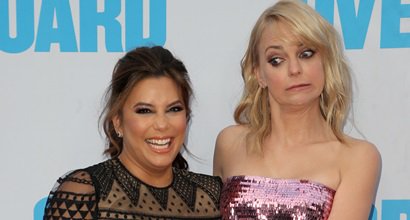 Anna Faris and Eva Longoria sparkled on the red carpet at the premiere of 'Overboard' on Monday night at the…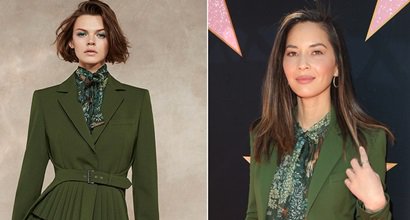 Olivia Munn joined Reese Witherspoon and Kerry Washington at a luncheon to celebrate Eva Longoria's star on the Hollywood Walk of Fame in Los Angeles….
We always see the polished runway looks, but it's pretty rare that we get a look at what happens behind-the-scenes….
The usually camera-friendly Vanessa Hudgens recently gave the paparazzi a bit of the cold shoulder as she stepped out for a…
Kristen Bell looked lovely as she stepped out on the blue carpet at the Hollywood premiere of "Chips," the upcoming…
Emma Roberts is used to being photographed out in her wash-and-wear hair. So, when she's spotted hitting the salon for some curls,…
It's hard to imagine former Miss Universe Olivia Culpo blending into the background at any event. With her brains and…
Bellamy Young continued her amazing style streak at the People's Choice Awards 2015 held at the Nokia Theatre L.A. Live…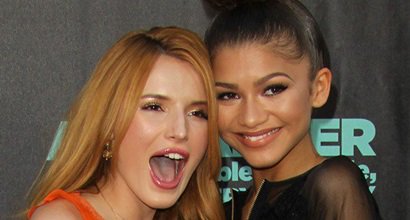 Bella Thorne stole the spotlight in an orange gown as she posed for pictures at the premiere of her new…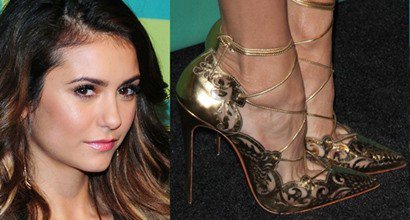 Last month, we spotted Nina Dobrev in black embellished sandals from Aperlai. For the CW Network's 2014 Upfront Presentation held…
Eva Longoria was seen in a familiar pair of black platform pumps from Brian Atwood at the kick off of…