When you're shopping for new shoes, arch support is probably not your number one priority. We've all bought shoes that we've instantly regret. Have you tried walking a mile in new flats without wearing them in? Not fun!
There's a common misconception that shoes that offer arch support are not stylish. It's easy to assume that these two concepts – style and arch support – are polar opposites destined to always be at different ends of the shoe department. We're here to show you that it is possible to find stylish flats that offer arch support.
If you're someone who is always on the go or is adopting the new approach of comfort-driven fashion, these are the shoes for you. You can get from your morning coffee run to dinner without needing to swap into sneakers.
Stylish and comfortable flats are a must-have for everyone from stay-at-home moms to fans of the 'preppy' style aesthetic and female entrepreneurs.
We're rounding up 5 of our favorite comfortable flat shoes that offer arch support without compromising on style. These are the flats you'll be throwing in your tote bag and wearing on your next adventure.
1. Margaux – The Demi, $178 at Zappos
These comfortable flats are French-girl chic meets minimalist fashion. They're effortlessly chic and have an innovative working cord that allows you to customize the fit of your shoes.
The Demi is an unstructured flat made with Italian suede or Nappa leather (depending on your preference), allowing the shoes to mold to your feet for a custom fit.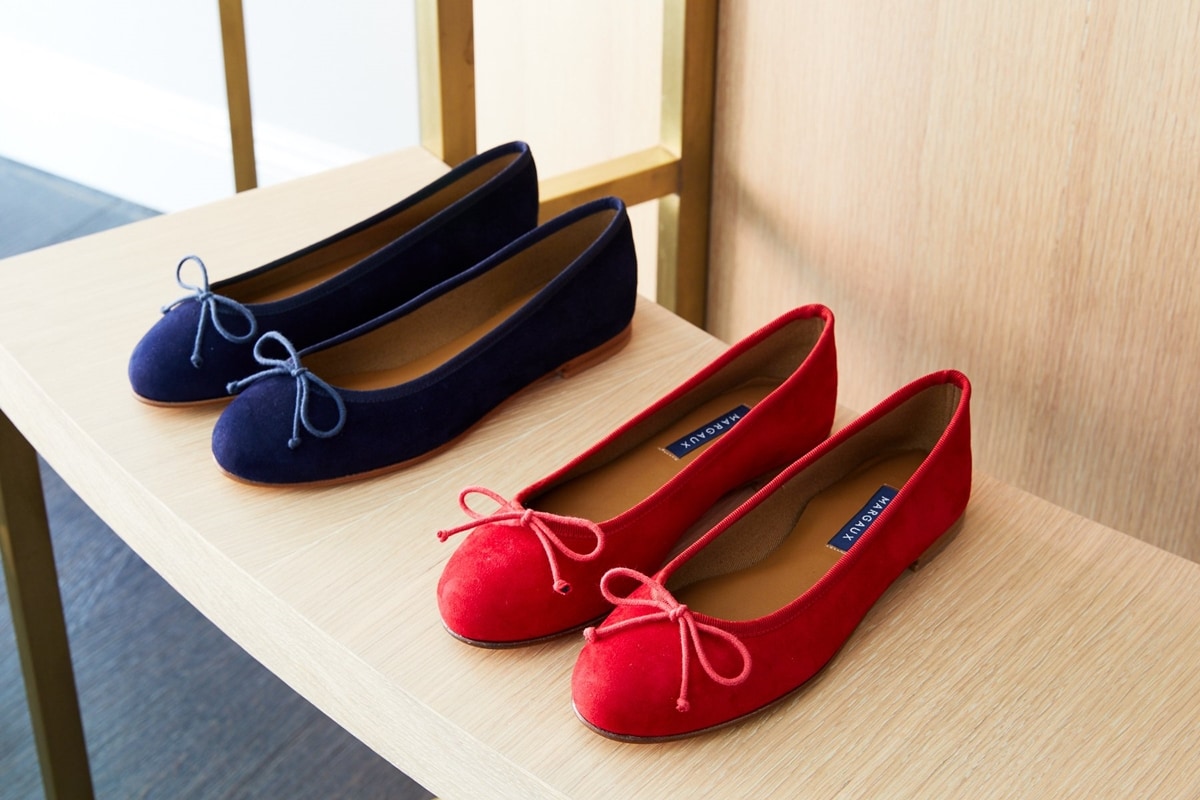 Comfortable and supportive Margaux Demi ballet flats featuring a working drawcord to customize the fit of the shoe on the go (Credit: Margaux)
The 5mm plush foam padding gives you arch support to keep you on your feet all day long. These flats are made in Spain from high-quality Italian fabrics, giving you luxury shoes at an attainable price point.
With 13 colorways to choose from, these stylish and comfortable flats have something to offer every fan of Parisian fashion.
2. Everlane – Day Glove, $115 at Everlane
If any brand screams to mind when we think stylish but comfortable, it's the ethical brand Everlane. They're a go-to brand for elevated basics, with comfortable flats being no exception. The brand's Italian leather Day Glove shoes are a best-seller and for good reason.
While these shoes offer a narrower fit, Everlane has a guide on which shoes fit true to size and which run small or large.
The beauty of these shoes is that they will mold to take the shape of your foot over time. These shoes fit like a glove and allow you to hustle on your feet all day long.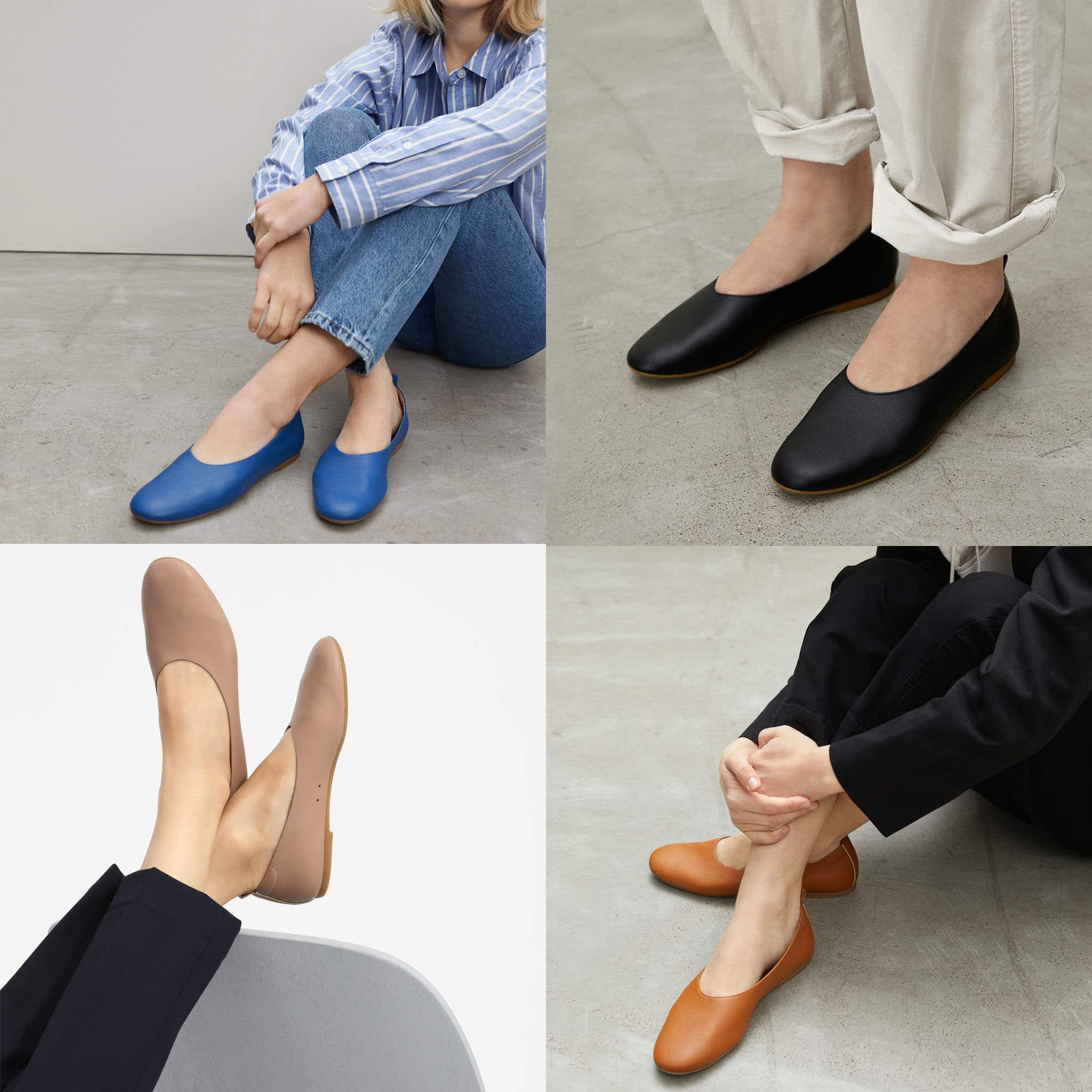 As its name suggests, the Everlane Day Glove fits like a glove with its supple leather that molds to the shape of the foot
The Day Glove flats are the shoes you reach for before an 8-hour flight or when you're running errands in the city.
The buttery soft leather and back pull tab give the shoes a classic silhouette. The cushioned insole and rubber sole give you excellent arch support to see you from day to night.
You have seven neutral shades to choose from, with Everlane releasing seasonal limited-edition prints. You need at least one pair of Day Glove flats in your closet.
3. Tory Burch – Minnie Travel Flats, $228 – $298 at Mytheresa, Nordstrom, and Zappos
Tory Burch is preppy chic meets Manhattan elegance with a twist of New England elegance.
It's no surprise that this American brand has some of the most comfortable flats on the market. The Minnie travel shoe is one of the brand's best-selling products and is instantly recognizable.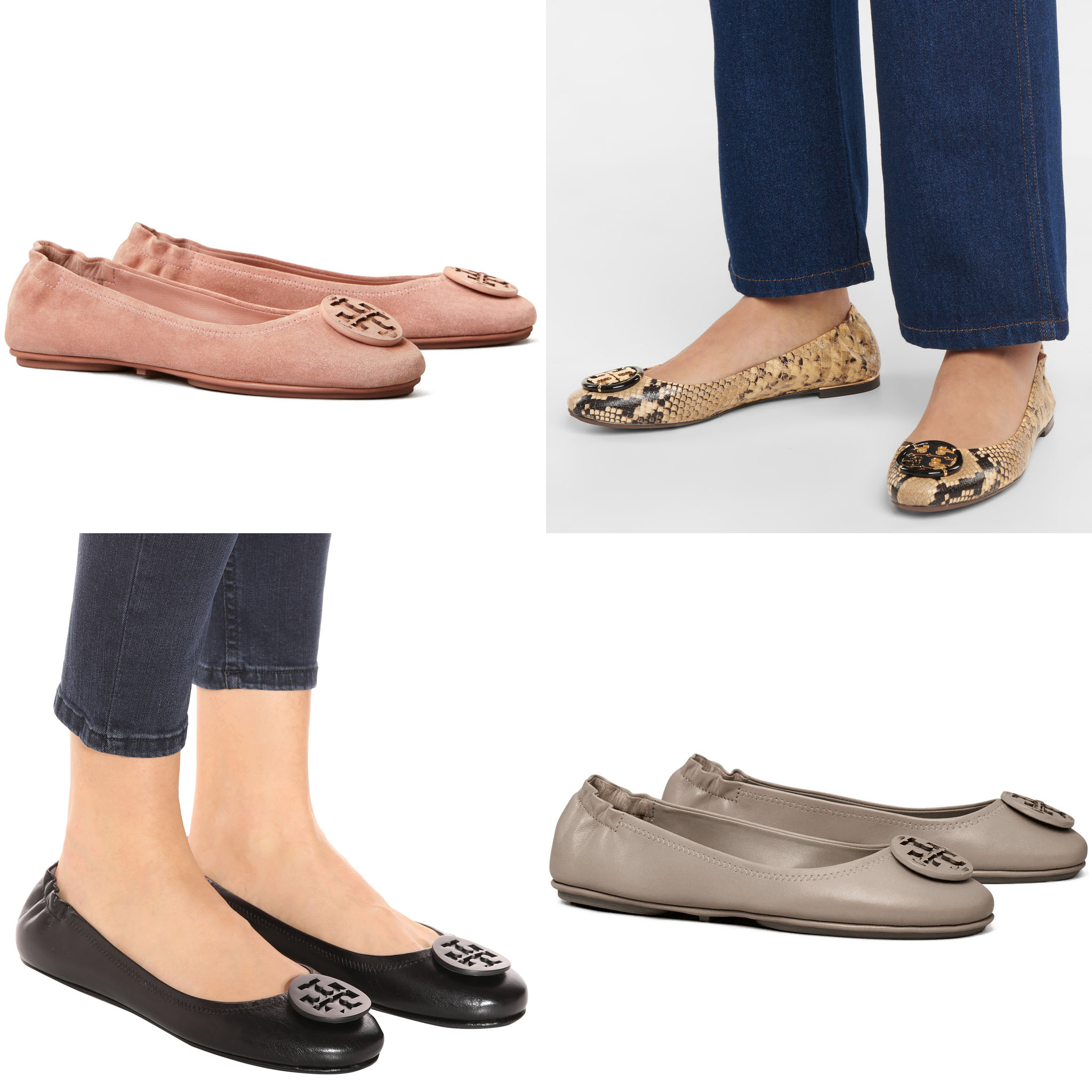 A perfect marriage between laid-back luxe and polished glamour, the Minnie Travel flats are crafted from soft lambskin leather with an elasticated back for a perfect fit
Not only do these shoes offer arch support, but you can also fold them in your tote to take with you on the go. The flats are made using ultra-soft napa leather, allowing you to fold them and tuck them into a packing cube to put into your carry-on.
They have a slip-resistant rubber sole for extra stability, along with foam cushioning and a stitch-and-turn construction.
The metal double 'T' hardware at the toe box is Tory Burch's signature monogram and a subtle nod to the logomania trend while still being understated. These comfortable flats are a staple for fans of versatile and minimalistic fashion.
4. Frye – Dana Ballet, $158 at Zappos
Frye is another fan-favorite brand for comfortable and stylish ballet flats. The Dana ballet style is minimalistic with a vintage feel. These flats are leather lined with a rubber outsole and a 1.2" heel height.
The Frye Dana features a classic slip-on style with well-bedded footbed for all-day wear
The Dana ballet flats are super soft and available in a variety of finishes, from suedes to metallic finishes and neutrals. You can wear these shoes right out of the box. They're versatile and the shoes you'll reach for every day.
5. Chloe – Lauren, $406 – $525 at Mytheresa and Farfetch
If you want to splurge on designer flats, Chloe is a perfect choice. Their Lauren shoes encapsulate the Parisian aesthetic of the brand with scalloped edging.
They're the perfect signature shoe for anyone who likes to keep their style classic and timeless. You can imagine everyone from Audrey Hepburn to the Duchess of Cambridge wearing these shoes.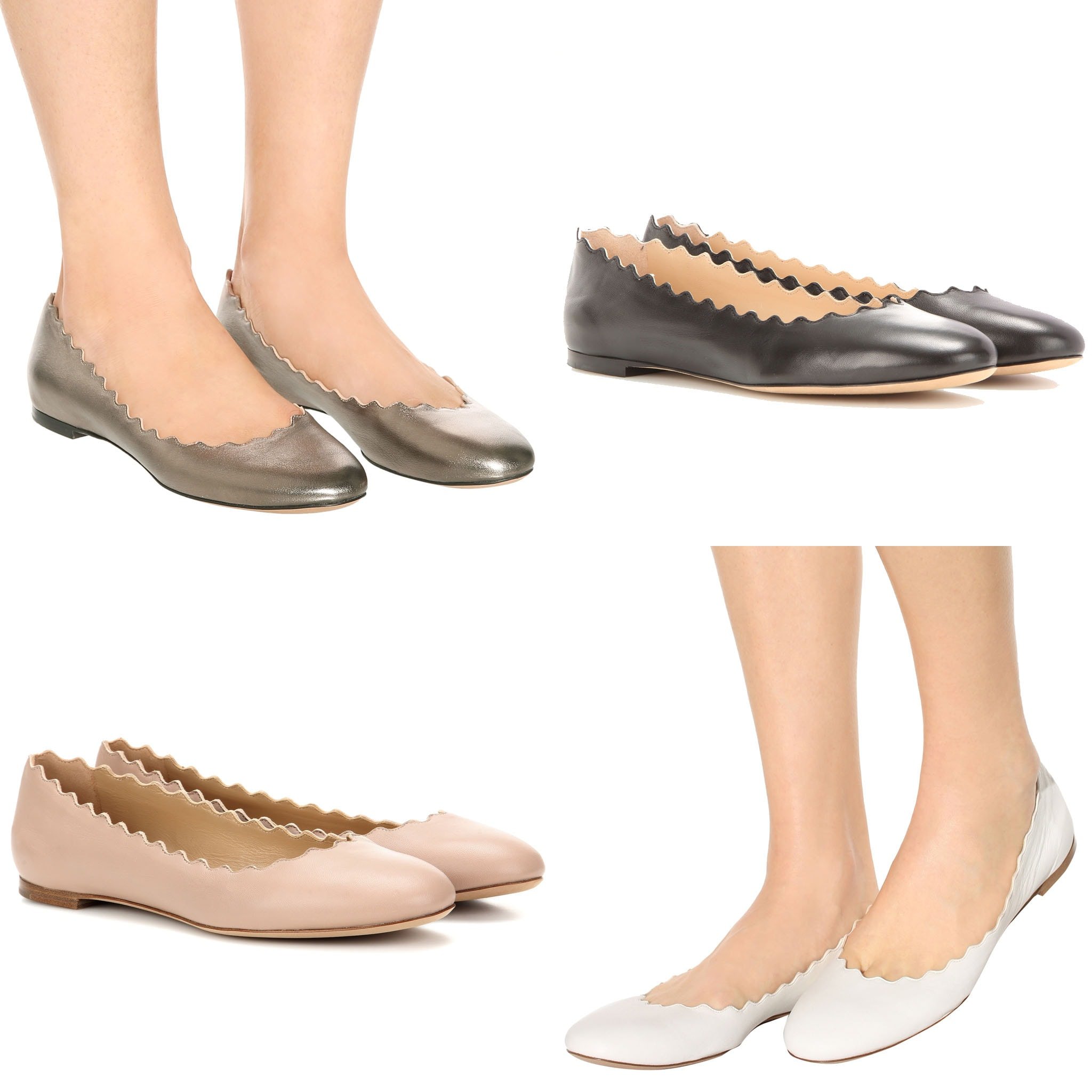 Chloe's Lauren offers timeless elegance and comfort with scalloped edging and a comfy flat sole
These Italian crafted flats are available in neutral and soft hues that are versatile and easy to wear. The leather lining keeps your feet comfortable, while the leather sole supports your feet for all-day wearability.
You don't have to compromise on style to get shoes that offer you proper arch support. These five styles are amongst the best options on the market, giving you a classic silhouette with in-built arch support for all-day comfort.
When you're curating your shoe closet, these are the shoes that you want to invest in. They'll see you through your morning coffee run to cocktails with your friends after work.
Which of these comfortable and stylish flats will you be adding to your closet?