Animal prints, particularly leopard print, never go out of style. They are one of the most wearable trends, especially this season. Even high-profile celebrities are rocking animal print in coats, dresses, tops, and, of course, shoes.
Sienna Miller and Jennifer Lawrence were recently spotted wearing leopard shoes, more specifically Isabel Marant leopard moccasins.
Sienna Miller arriving at LAX in Los Angeles on January 9, 2015
Sienna Miller, 33, chose to wear the "Flavie" high-cut moccasins with lace-up front on a long-haul flight from London to Los Angeles on Friday. They added oomph and fierceness to her layered monochrome ensemble consisting of a striped tank top, belted jeans, a gray blazer, and a knit cardigan.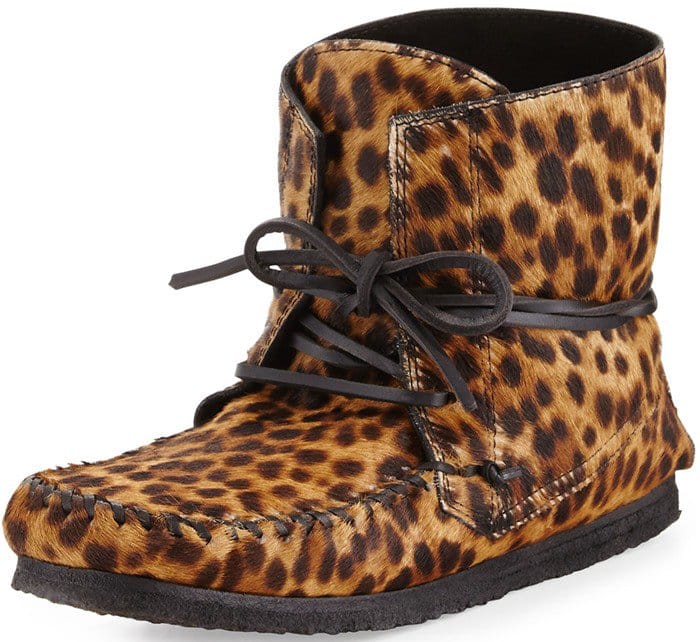 Isabel Marant "Flavie" Calf-Hair Moccasin Shoes, $611 at Bergdorf Goodman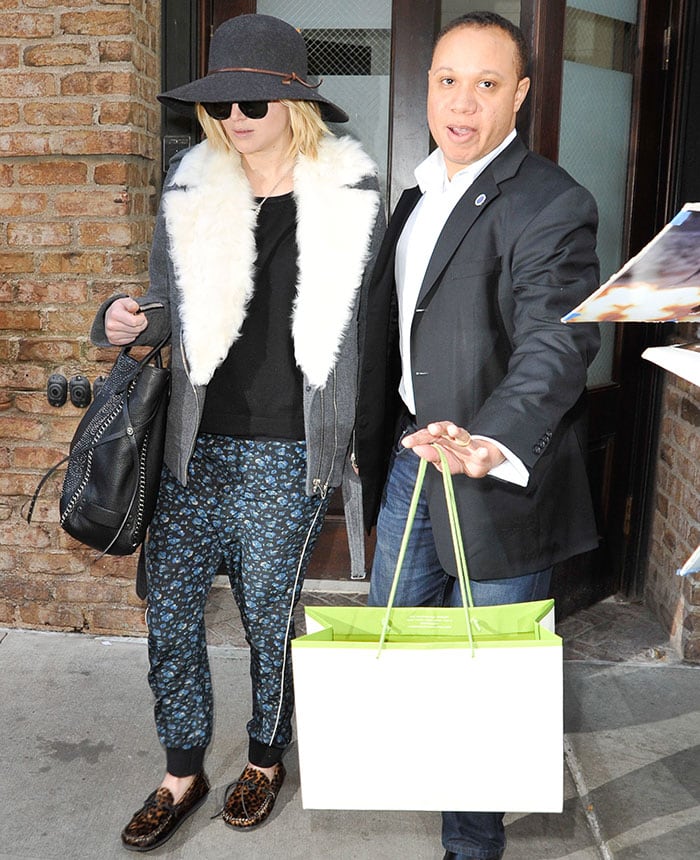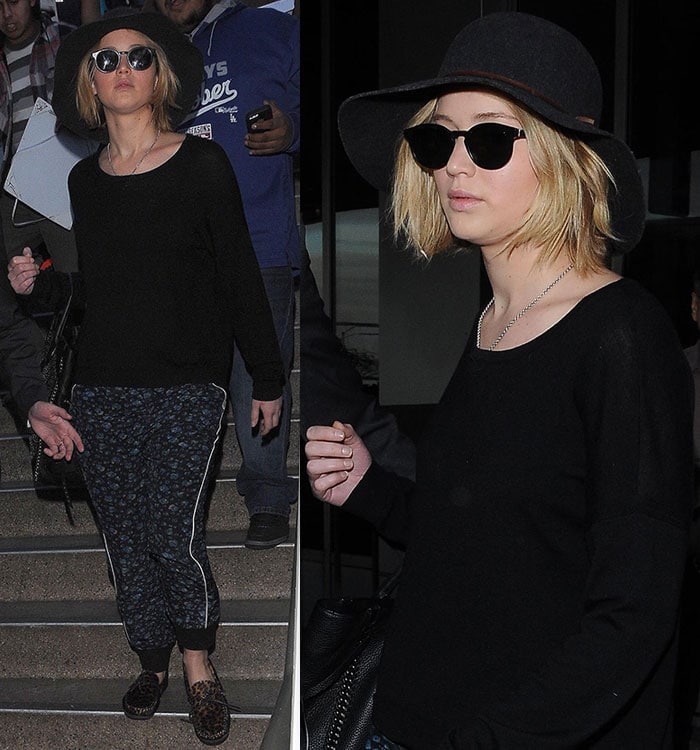 Jennifer Lawrence leaving her hotel in New York City and arriving at LAX on December 18, 2014
JLaw, on the other hand, has the slipper version of the Isabel Marant moccasins, which she wore at LAX after a flight from New York City last month. She paired them with a very casual outfit consisting of floral-printed track pants, a black top, and a fur-trimmed jacket. The combination looked somewhat odd, but the ever-bubbly actress probably didn't care since she's the type who is not afraid of what others might think of her and of her fashion sense.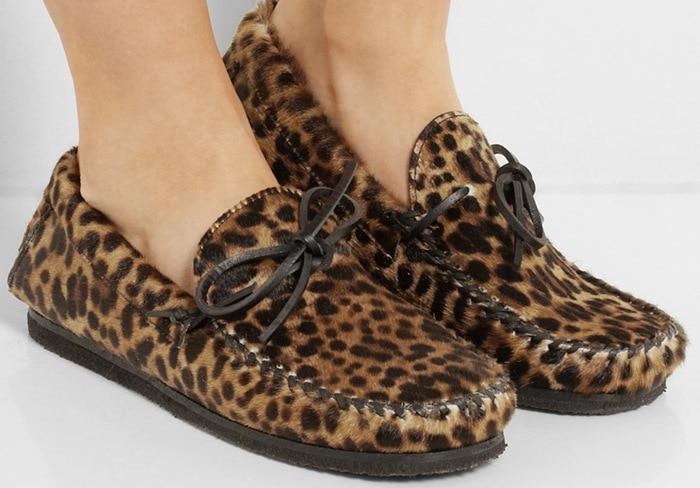 Isabel Marant "Fell" Calf-Hair Moccasin Shoes, $590 at Net-A-Porter
Who do you think looked better in the Isabel Marant moccasins? Which pair do you prefer — the slipper style or the hi-top?
Credit: TNYF/WENN