Actress Jessica Chastain and shoe designer Paul Andrew are #BFFgoals. The duo teamed up to knock down all other footwear contenders at the red carpet of the 2016 CFDA Fashion Awards in New York.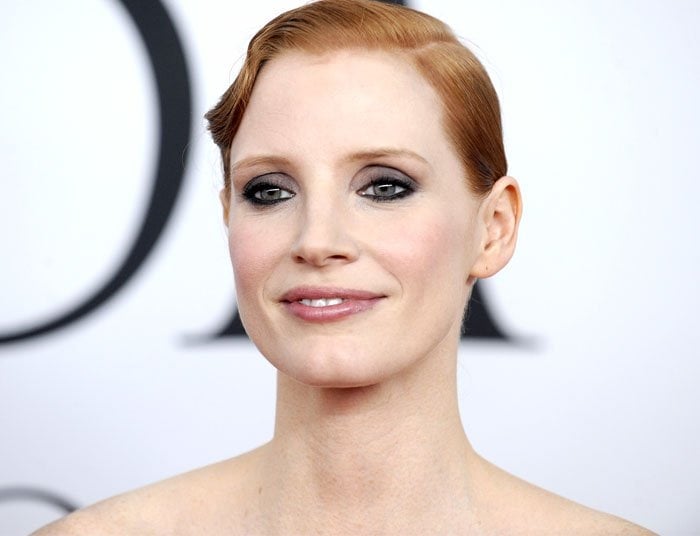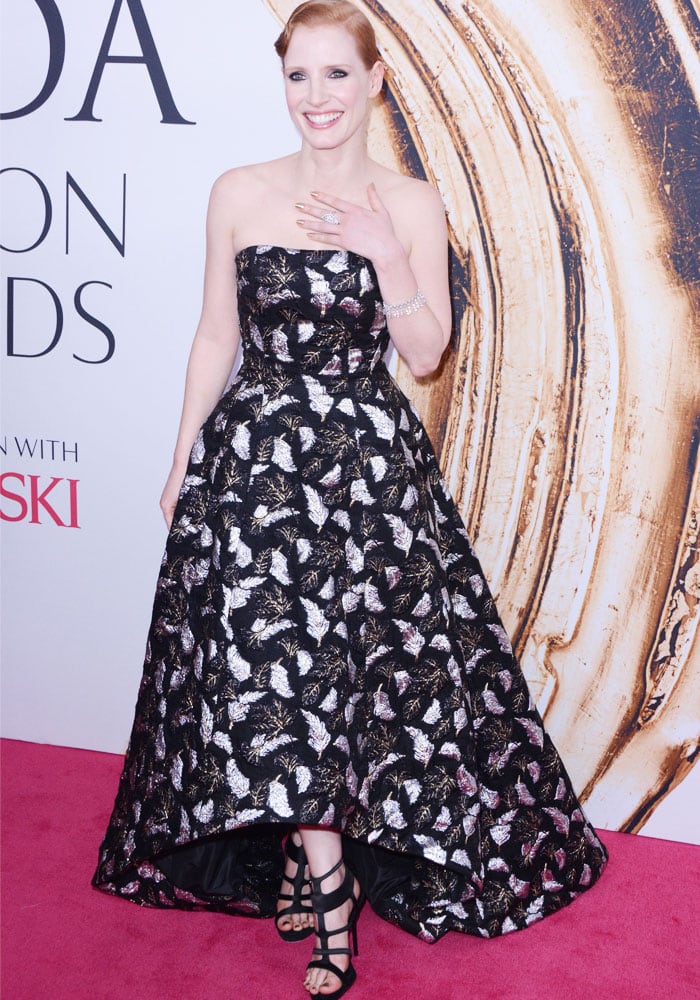 Jessica Chastain at the 2016 CFDA Fashion Awards in New York on June 6, 2016
Jessica wore a beautifully crafted Prabal Gurung dress, which showed off skilled embroidering in metallic threads. The perfectly fitted gown was designed to raise up a little at the hem, showing off the gorgeous custom-made heels by Jessica's BFF, Paul Andrew.
Jessica's BFF, shoe designer Paul Andrew, created a satin sandal just for the actress
Jessica said she and Paul have such great chemistry that people often ask if the two are dating. The actress comically replied that she wasn't sure both of their boyfriends would appreciate hearing that.
We can totally understand where these two are coming from. We mean, just look at them.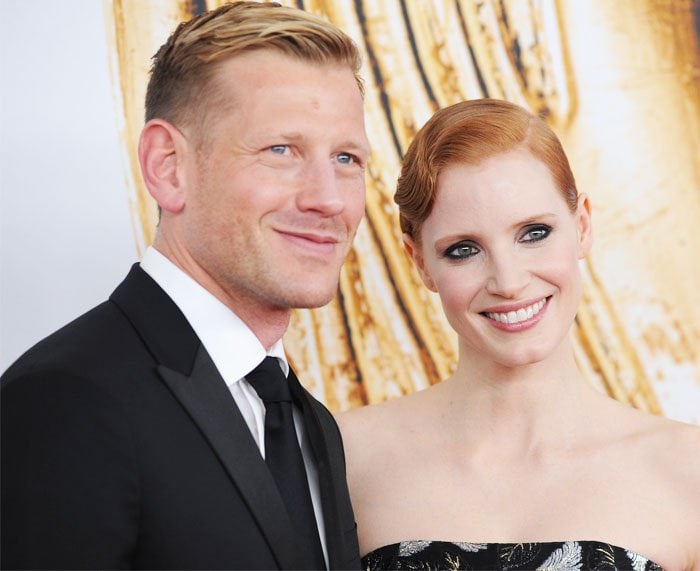 Jessica Chastain poses with her good friend, shoe designer Paul Andrew
The two friends refused to let the night go by without an Instagram photo
Paul Andrew took home the Swarovski Accessories Design Award at the prestigious awards night, and the proud Jessica cheered him on the entire time. As excited as the two were to celebrate the victory at the CFDA afterparty, their car broke down and Paul had to get an Uber.
See Jessica's hilarious video of the mishap below.
You can't get your own custom-made Paul Andrew design without some pretty good connections, unfortunately. But, you can still grab some Paul Andrew shoes at Stylebop, Shopbop and Harvey Nichols.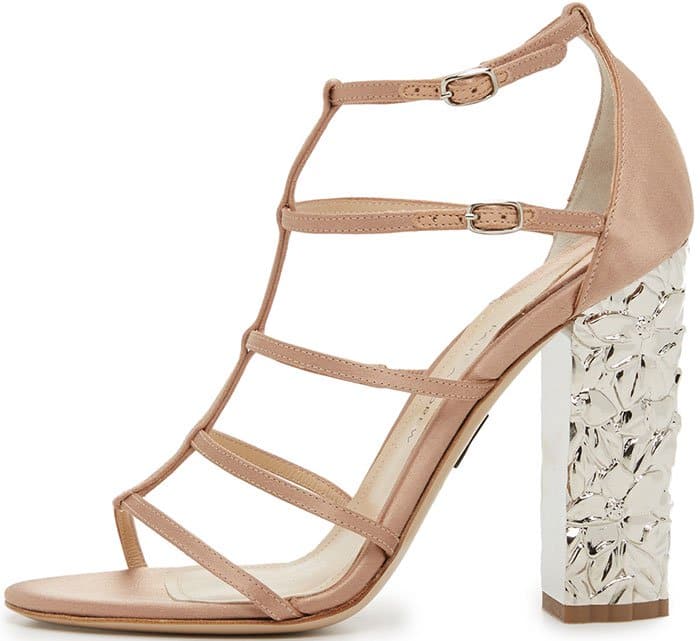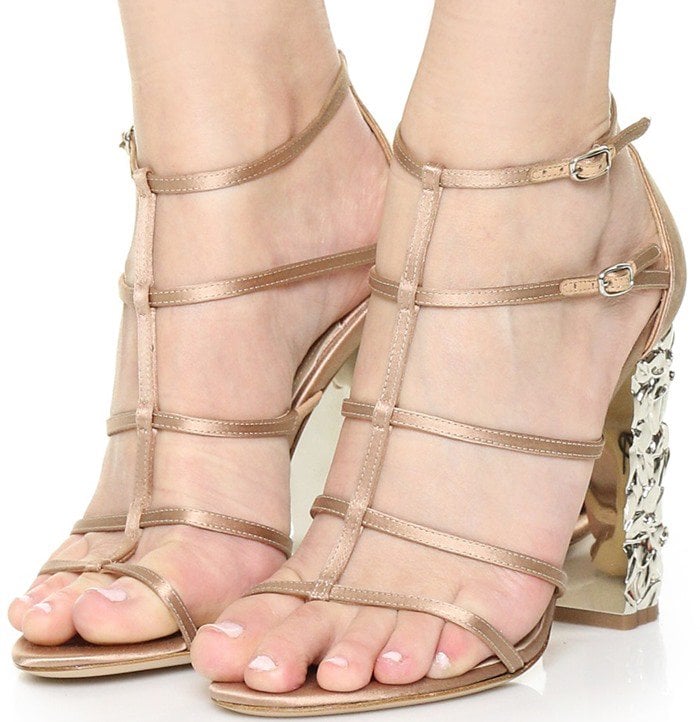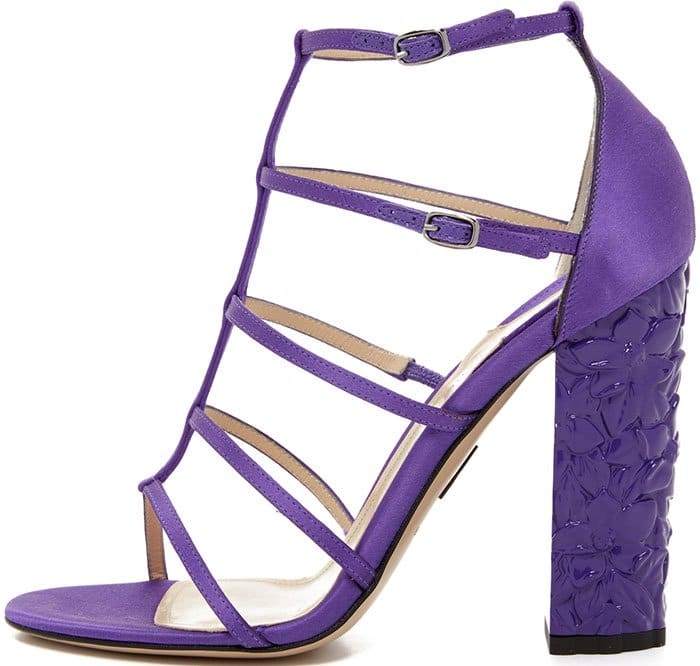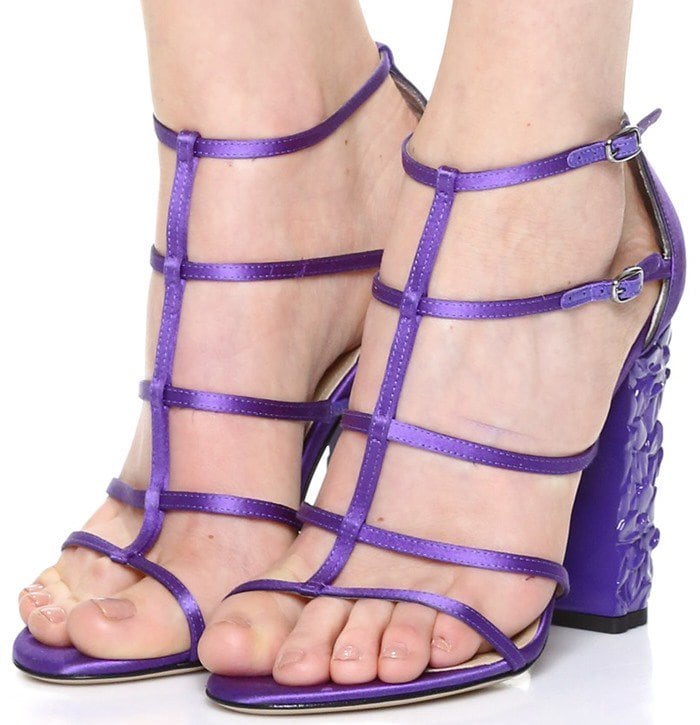 Paul Andrew "Oralie" Sandals, $537 – $896.95 at Stylebop, Shopbop and Harvey Nichols
Credit: Jessica Chastain's Instagram / Ivan Nikolov / Dennis Van Tine / Future Image / WENN