Move over, BDE — now, we're interested in BRE (Big Rich Energy).
Really, it has nothing to do with how much money you have. People with BRE just give off luxurious vibes, even if they don't have the net worth to back it up.
However, there are those who have the opposite energy — people with huge sums of money that don't give off the vibes that they're rich at all.
Which is exactly why we were so surprised to learn that Tom Cruise is not only rich, but filthy rich.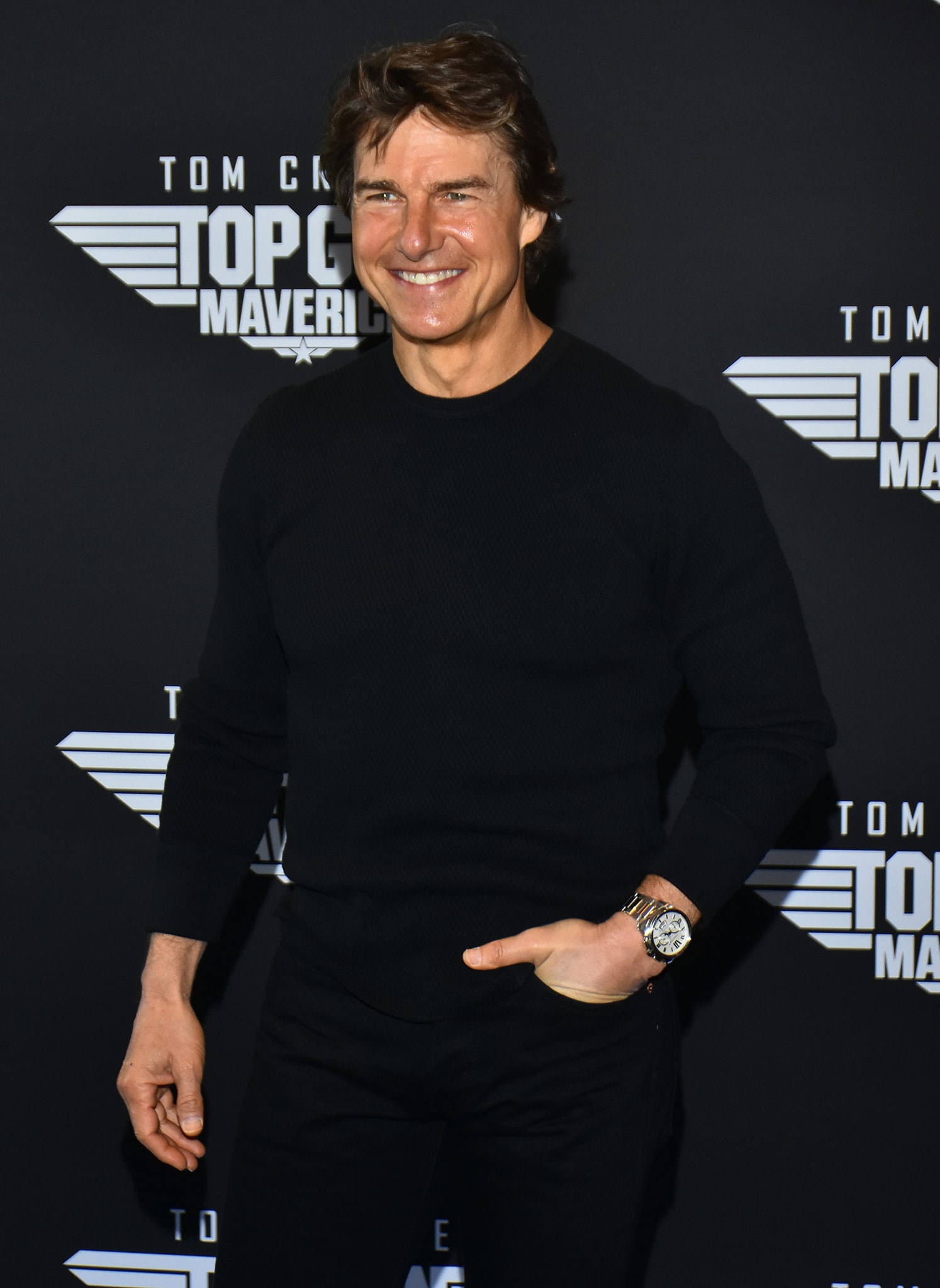 Tom Cruise has amassed a whopping $600 net worth from his actor and producer credits on blockbuster movies (Credit: Mega / WENN)
Perhaps it should have been a given, considering his laundry list of actor and producer credits on blockbuster films, but Tom Cruise decidedly does not have BRE.
Maybe it was the couch-jumping incident on Oprah years ago or his close ties with Scientology, a group that is well known for its high financial costs, but we were not expecting Tom Cruise to be such a high earner.
Just how much does Tom Cruise make, you ask?
It's estimated that Tom Cruise is worth a whopping $600 million as of 2023. In fact, with a net worth of over half a billion dollars, Tom Cruise makes so much money that he is worth more than some small countries (we are not kidding).
How did Tom Cruise manage to make so much money?
Whether you are a fan of the Mission Impossible star or not, Tom Cruise is — without a doubt — one of the highest-paid actors in not just Hollywood but the world.
During his four-decade career, Tom Cruise's movies have grossed over $4 billion in North America alone and over $10.1 billion across the globe. As you can imagine, his selling power has made the 61-year-old actor a hot commodity in the film industry.
Even at the beginning of his career, Tom Cruise was paid solid amounts for his talents. This is what he has been paid for his biggest movies:
1. Risky Business (1983) — $75,000
Tom Cruise made his breakthrough with a leading role in the teen comedy-drama Risky Business (Credit: Warner Bros. Pictures)
Tom Cruise scored his breakout role with Risky Business.
In his first "big" movie role, he earned a mere $75,000. The film was such a huge success — the public especially loved Cruise's performance — that he earned more than five times that amount for his next movie.
2. Legend (1985) — $500,000
Tom Cruise stars in the dark fantasy adventure movie as Jack, who must stop the Lord of Darkness who plots to cover the world with eternal night (Credit: Universal Studios)
Due to the success of his earlier film, producers were willing to give Cruise a serious pay bump for Legend. The movie was not a box office success but earned a number of accolades and now has a reputation as a cult classic.
3. Top Gun (1986) — $2 million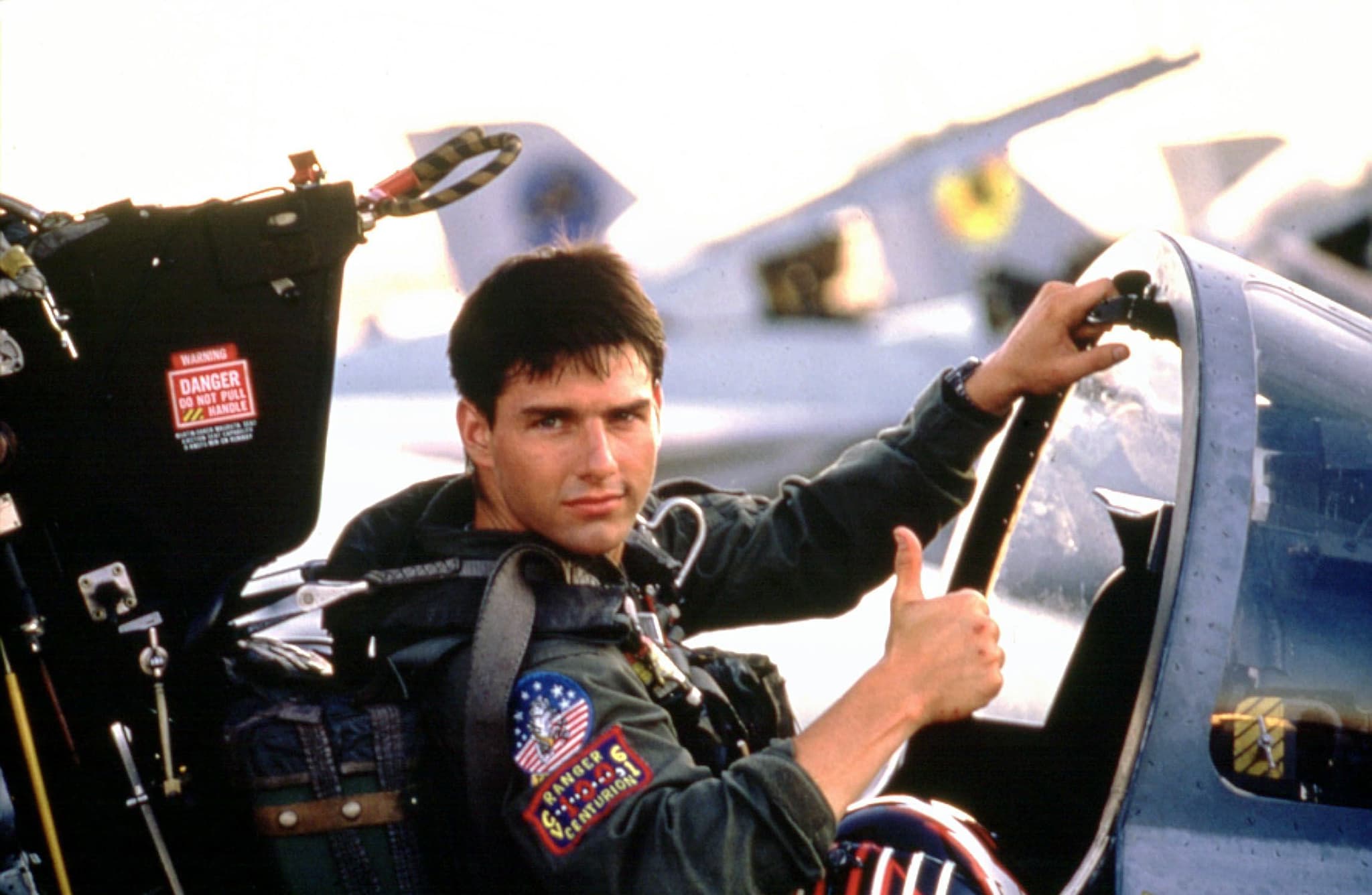 One of Tom Cruise's most iconic film roles is Top Gun's Pete "Maverick" Mitchell (Credit: Paramount Pictures)
This film marked Tom Cruise as a bonafide superstar, with a paycheck to match. After Top Gun, Cruise never saw a paycheck with less than seven figures.
4. Cocktail (1988) — $3 million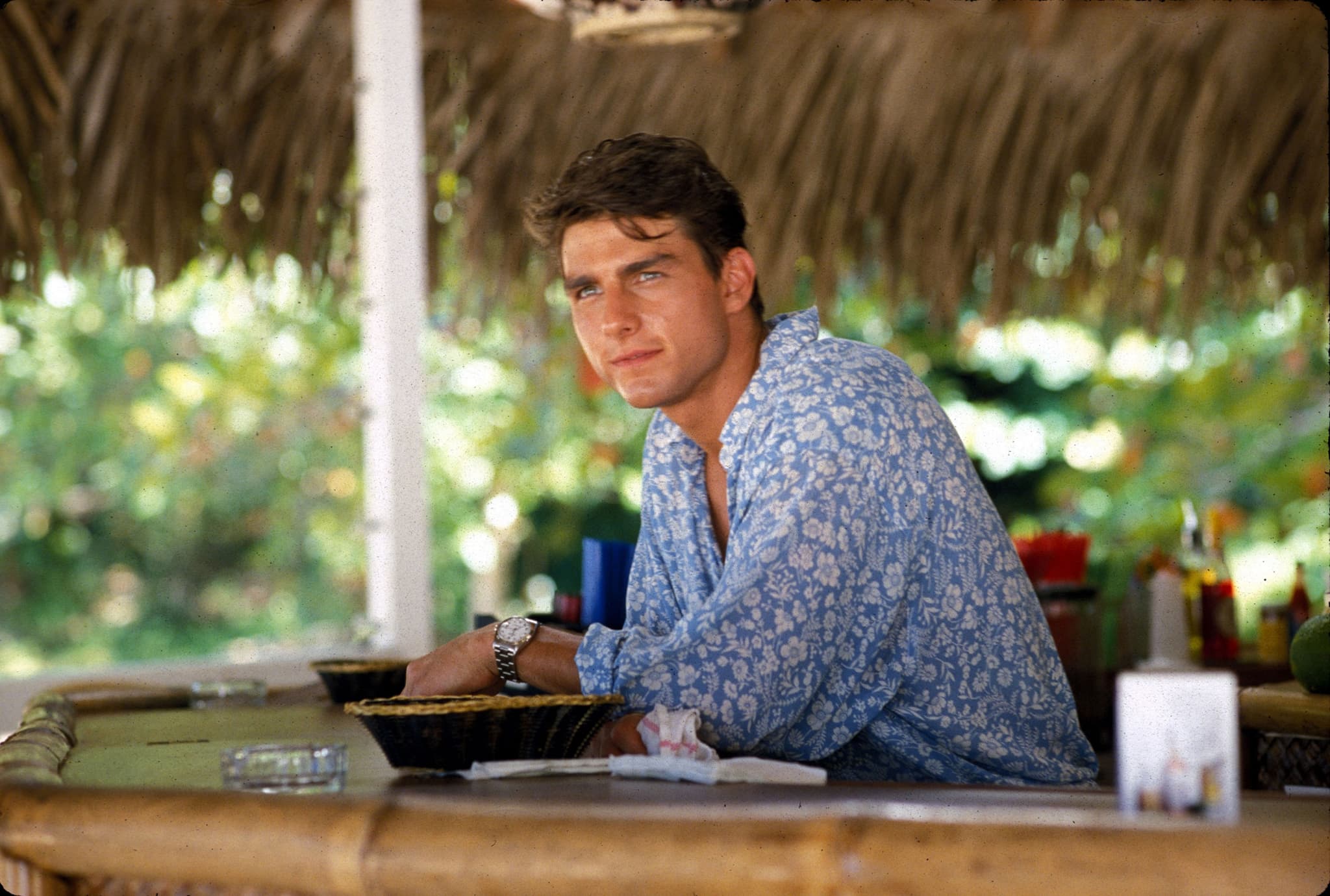 Using his good looks, Tom Cruise plays a hot bartender in Cocktail to make ends meet (Credit: Touchstone Pictures)
Unfortunately, even superstars have their bad days. Cocktail was a genuine disappointment for Cruise, who garnered a nomination for the Razzie Award for Worst Actor that year.
5. Days of Thunder (1990) — $9 million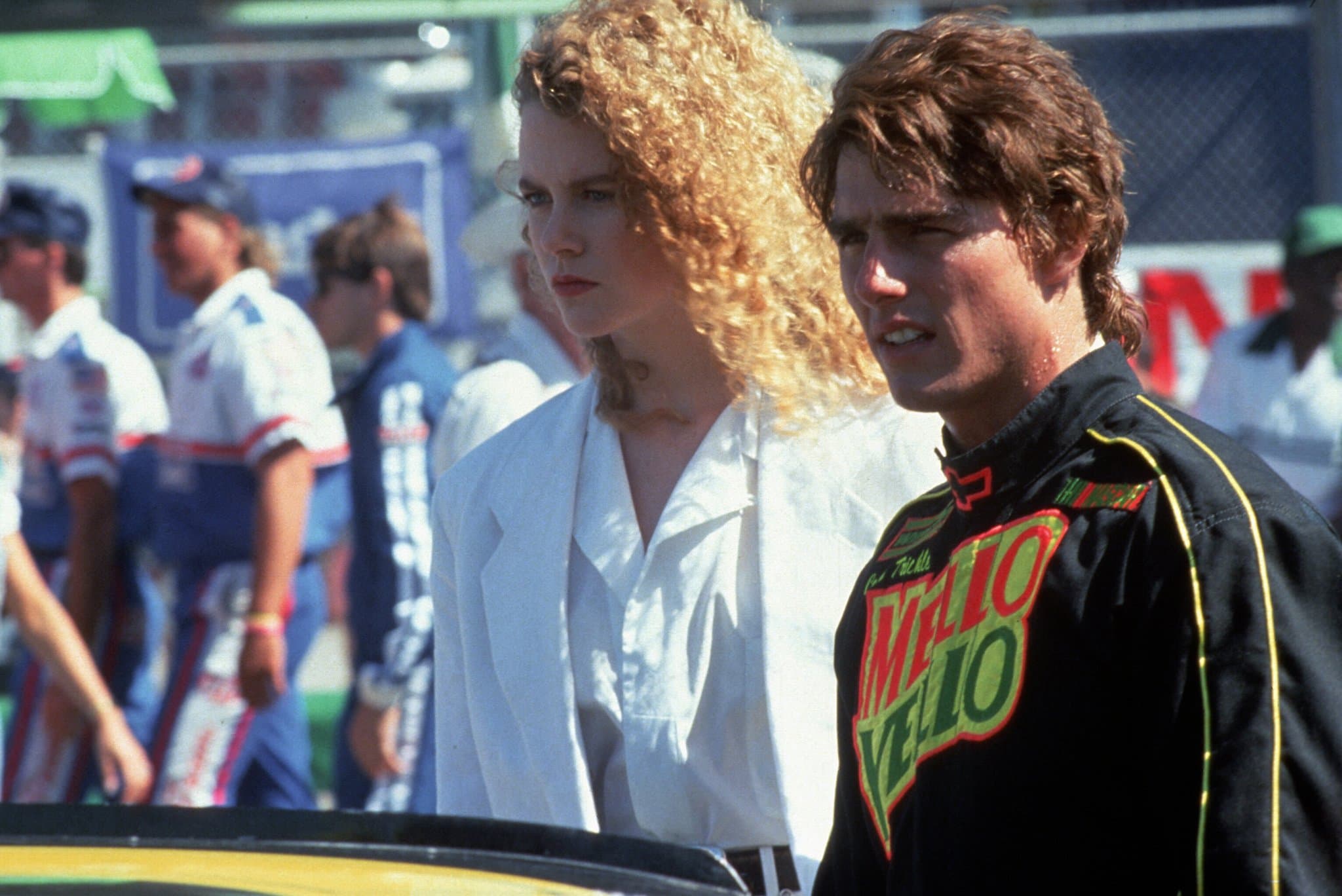 Tom Cruise and his ex-wife Nicole Kidman met on the set of Days of Thunder in 1989 (Credit: Paramount Pictures)
Starring alongside then-wife Nicole Kidman, Days of Thunder wasn't a huge success but still earned Tom Cruise a pretty penny. His other movies with his ex-wife are Far and Away and Eyes Wide Shut.
6. Far and Away (1992) — $13 million
Tom Cruise and Nicole Kidman were already married when they were paired again for Far and Away as Irish immigrants seeking fortune in 1890s America (Credit: Universal Studios)
Paired again with Nicole Kidman, Far and Away cemented itself as one of the best historical dramas of the 1990s, even if the stars didn't always nail their Irish accents.
History classes across the United States still watch Far and Away when they have a substitute teacher.
7. A Few Good Men (1992) — $12 million & The Firm (1993) — $12 million
Tom Cruise's legal drama films, A Few Good Men (L) and The Firm (R), both received critical acclaim, grossing over $240 million each (Credit: Columbia Pictures / Paramount Pictures)
Grouping these two together as Cruise earned the same amount for both of these legal-themed dramas.
8. Interview with the Vampire (1994) — $15 million
Interview with the Vampire was a commercial success and was nominated for Best Art Direction and Best Original Score in the 67th Oscars (Credit: Warner Bros. Pictures)
Looking back now, this film adaptation of Anne Rice's novel is perfect, if not a bit silly. However, Tom Cruise's over-the-top portrayal of the ostentatious and broody vampire Lestat is worth every bit of his paycheck — even though Anne Rice herself didn't love it.
9. Mission: Impossible (1996) — $70 million
Ethan Hunt is Tom Cruise's best action movie role and he even made the character an iconic name in the action genre (Credit: Paramount Pictures)
A smash hit at the box office, the first Mission: Impossible film marked yet another huge jump in Tom Cruise's pay.
10. Mission: Impossible II (2000) — $100 million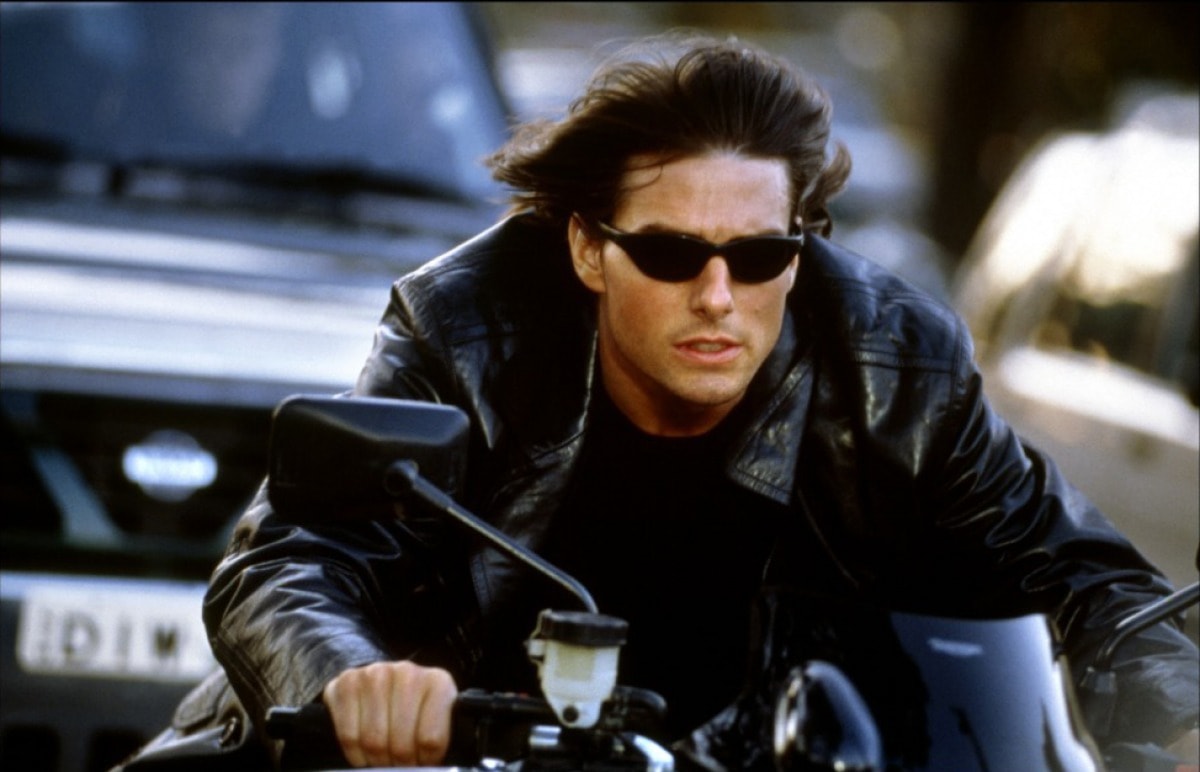 Mission: Impossible II received mixed reviews and grossed over $546 million worldwide, becoming the highest-grossing film of 2000 (Credit: Paramount Pictures)
After the success of the first film in the reboot series, Cruise wasn't messing around when it came to his contract.
11. War of the Worlds (2005) — $100 million
Despite its dark tone, War of the Worlds received generally positive reviews from critics and was the fourth most successful film of 2005 (Credit: Paramount Pictures / DreamWorks Pictures)
An adaptation of the H.G. Wells novel directed by Steven Spielberg, War of the Worlds was a huge commercial success earning $591.4 million across the world.
Think about it: Tom Cruise made almost a fifth of the movie's earnings. Not bad!
12. Mission: Impossible III (2006) — $75 million
Mission: Impossible III was a commercial success and the eighth-highest-grossing film of 2006 (Credit: Paramount Pictures)
Despite critics lauding the film, which grossed roughly $400 million, Tom Cruise took a bit of a pay cut, even though he had the same producer credits as on the last two films.
What Did Tom Cruise Make for Top Gun: Maverick?
Tom Cruise's 2022 movie Top Gun: Maverick significantly revitalized the Hollywood industry, which suffered greatly due to the restrictions imposed by the COVID-19 pandemic.
According to Variety, Tom Cruise secured $13 million for Top Gun: Maverick.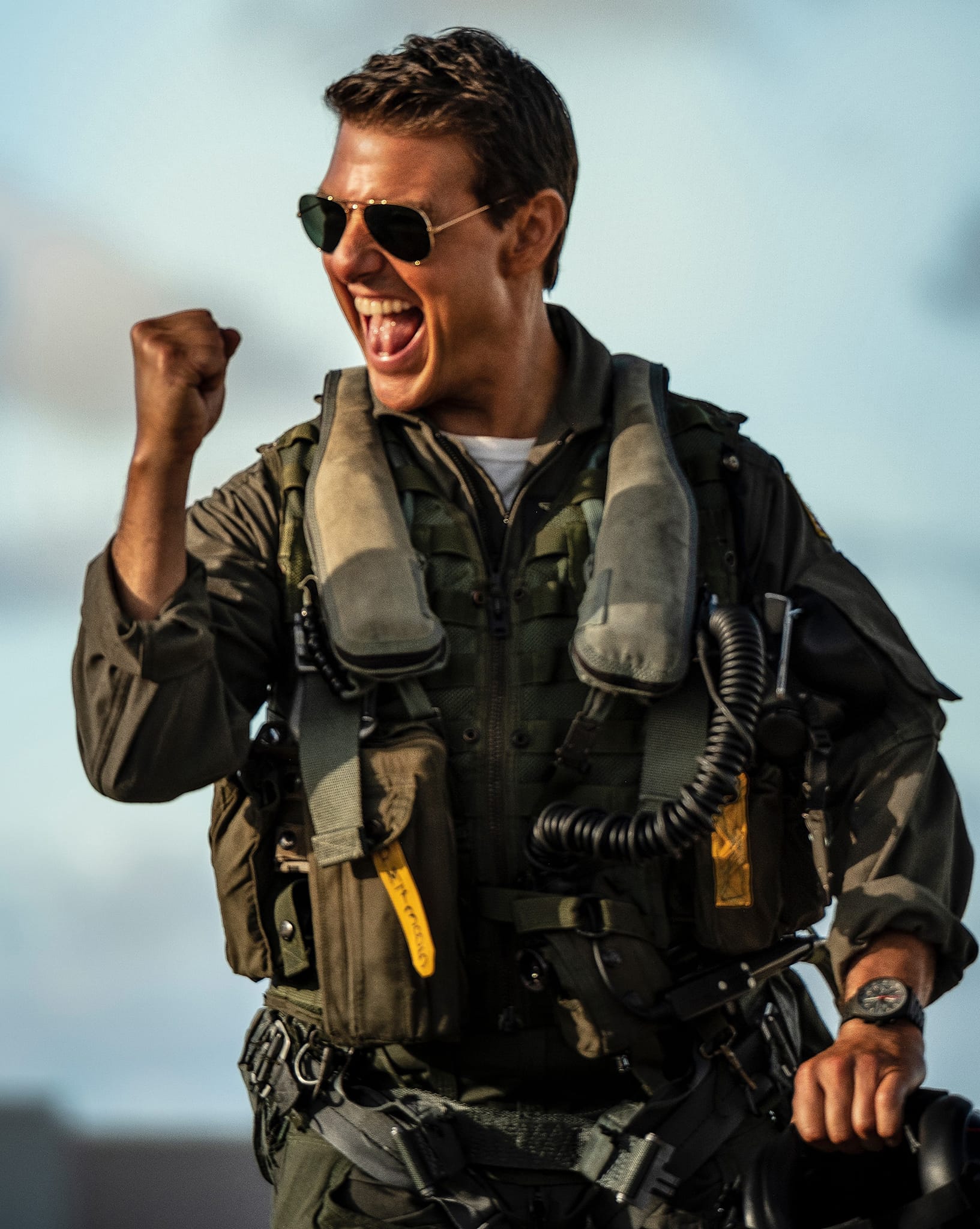 Tom Cruise has reportedly secured a $13 million paycheck for Top Gun: Maverick (Credit: Paramount Pictures)
That may seem measly compared to his mega-millions from previous films, but it's important to remember that film paychecks aren't a one-and-done deal.
As a result, Tom Cruise earned far more than the $13 million initially reported, especially because he has producer credits on the film.
He has reportedly amassed a grand sum of $100 million, comprising his initial salary and earnings from ticket sales, with the potential for further growth as rental and streaming revenues come into the picture.
How Much Did Tom Cruise Get Paid for Mission Impossible 7?
With the release of Mission: Impossible – Dead Reckoning Part One, we're wondering just how much Tom Cruise is making — it seems like everyone has already seen it or is going to!
The Mission Impossible franchise reached new heights with Ghost Protocol in 2011, significantly increasing Tom Cruise's earnings with a massive paycheck of $145 million due to the film's box-office success. His earnings climbed even higher in Rogue Nation in 2015, reaching $150 million.
Sherri Shepherd stands at a height of 5ft 1 (154.9 cm), while Tom Cruise measures 5ft 7 ¾ (172.1 cm), as they attended the "Mission: Impossible – Dead Reckoning Part One" premiere at Rose Theater, Jazz at Lincoln Center on July 10, 2023, in New York City (Credit: Darla Khazei / INSTARimages)
While his exact salary for Mission: Impossible – Fallout in 2018 remains undisclosed, it is likely substantial given the film's tremendous success. With a rumored upfront fee of $28 million and the film's performance, Tom Cruise's overall compensation for Fallout was significant.
For his latest film, Mission: Impossible – Dead Reckoning Part One, reports suggest he earned an upfront fee of $12 million to $14 million.
Moreover, he has a deal with the production house that includes a share in profits from various sources like ticket sales, digital rights, and satellite rights. As a result, his salary for Mission Impossible 7 is expected to exceed $150 million.
Currently, Tom Cruise makes an estimated $50 million a year, culminating in a net worth of $600 million.