It's been well over a decade since the world was introduced to American singer Katharine McPhee.
The star's career began on American Idol, and it hasn't slowed down since. Let's take a look at McPhee's time on the show and how it impacted not just her career but her entire life.
Katharine McPhee's Time on American Idol
American Idol was in its prime seasons one through seven. It had high viewership, and the winners, and some of the runners-up, were making legitimate careers out of their winnings, most notably Kelly Clarkson, Carrie Underwood, Clay Aiken, and Jordin Sparks.
Katharine McPhee auditioned for the hit singing competition in season five. The season after Underwood won, singers of all genres were eager to showcase their own talents, including McPhee, a trained vocalist. McPhee sang "God Bless the Child," and the judges were immediately impressed by the 21-year-old.
McPhee quickly became a fan favorite, and her time on the show was defined by stellar performances of songs like "I Have Nothing" and "Somewhere Over the Rainbow." She came in second place behind Taylor Hicks.
Her Career After the Show
McPhee noted in an interview years later that she auditioned for the show out of frustration with the direction of her then-current acting career, and the show was instrumental in her eventual acting career.
Although immediately after the show and the show's subsequent tour, McPhee recorded and released her debut album, it didn't perform as well commercially as prior Idol contestants' albums had.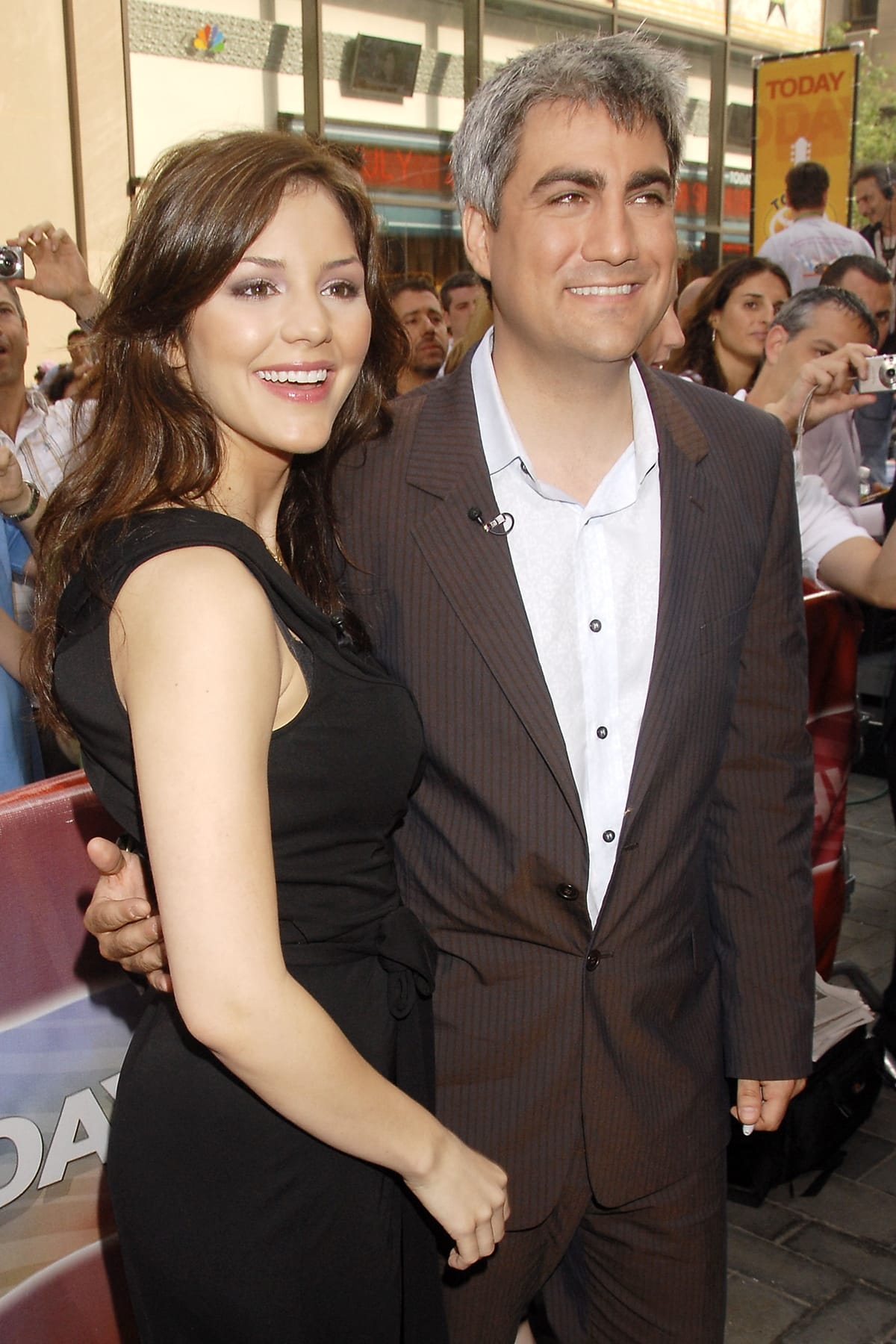 Taylor Hicks (R) beat out runner-up Katharine McPhee on season 5 of American Idol in 2006 with the help of his loyal fanbase
Despite that, McPhee found success in acting. After releasing a second studio album, she made her film debut in the movie House Bunny starring Anna Faris, and a couple of years later landed a lead role in the musical drama television show Smash alongside Debra Messing and Jack Davenport.
Smash ran for two seasons, and its end freed McPhee up for roles in other film projects.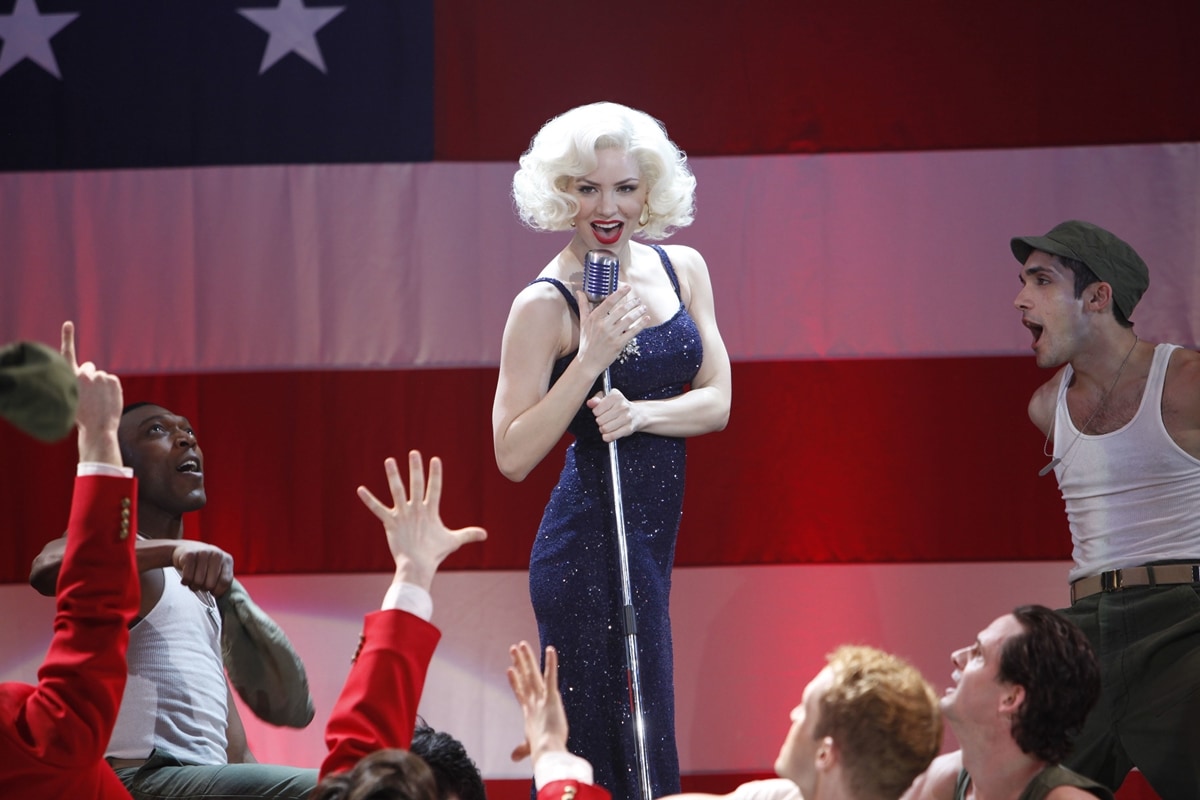 Katharine Hope McPhee starred in NBC's musical drama "Smash" as the talented but green Karen Cartwright (Credit: NBC)
McPhee's career took another medium turn when she made her Broadway debut as Jenna in Waitress. The actress stayed with the production from April 2018 until August 2018, and she reprised the role twice, once on the West End and again on Broadway.
American Idol's Impact on Her Personal Life
Katharine McPhee also has American Idol to thank for a significant portion of her personal life. While on the show, McPhee was dating her ex-husband Nick Cokas. The two were married from 2008 until 2016, and after her divorce, she dated a former co-star, Elyes Gabel.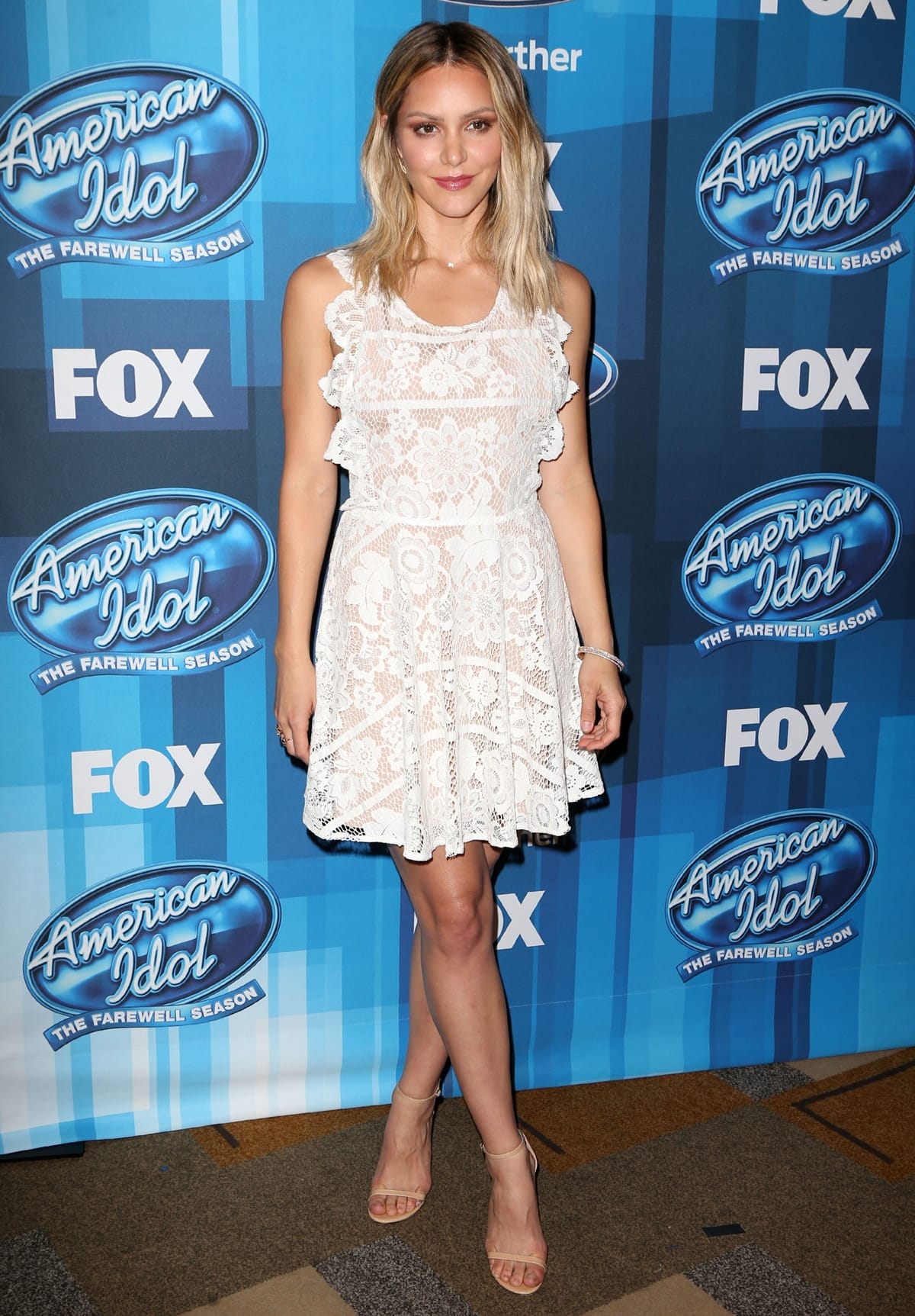 Actress/singer Katharine McPhee flaunts her legs at FOX's "American Idol" Finale For The Farewell Season at Dolby Theatre on April 7, 2016, in Hollywood, California (Credit: ACE / INFphoto)
After splitting with Gabel, McPhee began dating David Foster, her record producer whom she met while on American Idol. Foster coached McPhee while she prepared to sing "I Have Nothing" by Whitney Houston, a song he wrote. McPhee and Foster married in 2019, and in 2021 she gave birth to their son, Rennie.
McPhee is still active in Hollywood, her most recent project being The Tiger Rising, which she starred in alongside Queen Latifah and Dennis Quaid. McPhee has also been noted multiple times as one of the most successful contestants in American Idol history.
Wearing a rather drab-looking outfit, in March 2013 Katharine McPhee managed to look naturally beautiful as she strolled down the streets of Manhattan.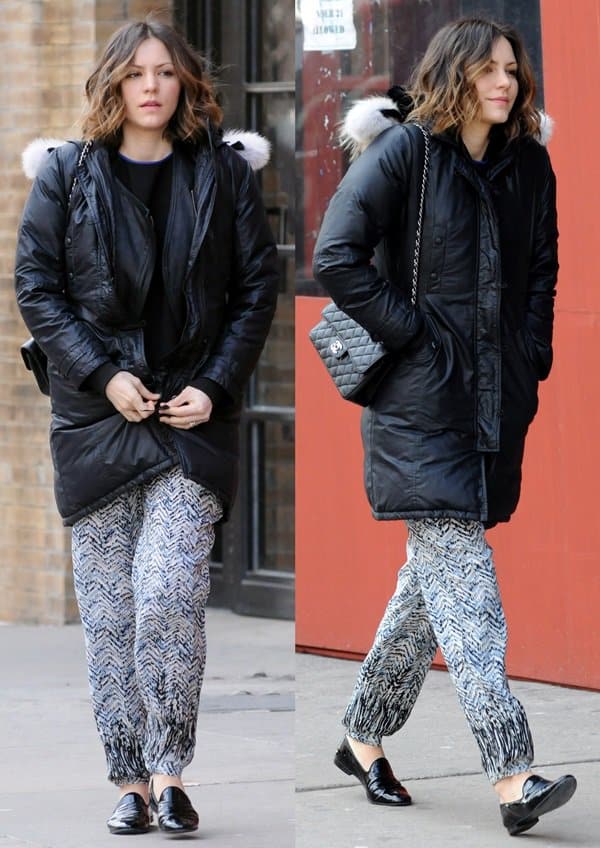 Katharine McPhee's loose-printed silk pants look like pajamas (Credit: Ivan Nikolov / WENN)
The then-28-year-old Smash actress looked sleepy. One could think that she had just dragged herself out of bed and put on a coat, and grabbed her bag to run some errands.
Katharine sported a puffer coat paired with loose printed silk pants that could easily pass as pajamas.
Actresses are, of course, allowed to have their moment of normalcy, and Katharine's au naturel look is actually quite charming. What do you think?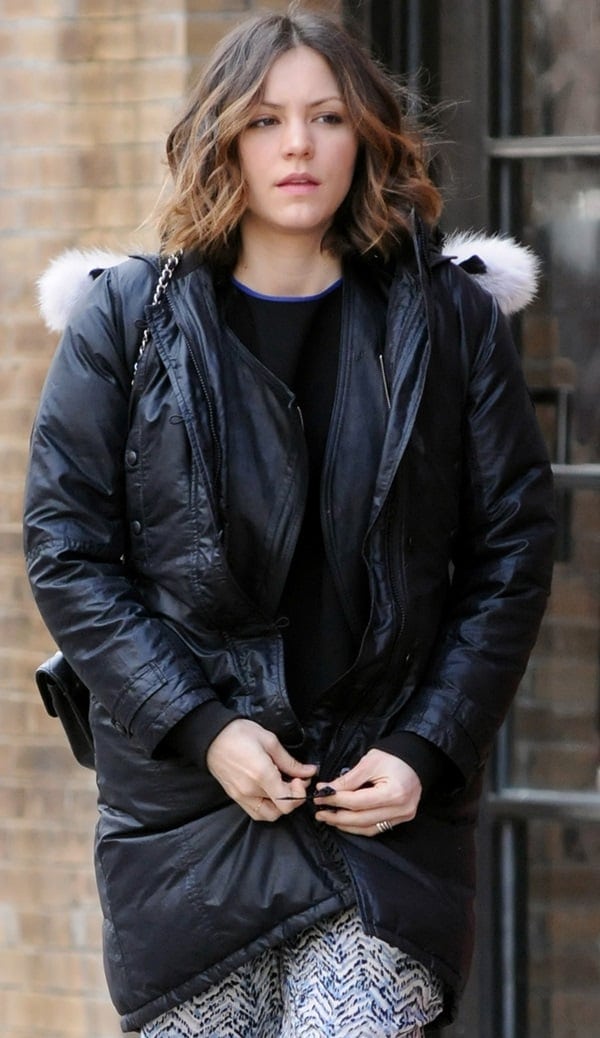 Katharine McPhee rocks a black puffer coat in Manhattan, New York City, March 13, 2013 (Credit: Ivan Nikolov / WENN)