Loafers are one of our ride-or-die shoes. Just like your favorite sneakers, they're a unisex option that has made a serious comeback in recent years.
These '70s-inspired shoes are fashion-meets-practicality with a minimalistic silhouette and a comfortable design that you'll reach for every day.
Whether you're creating a capsule closet or like to splurge on your shoes, loafers are an investment-worthy style for both men and women.
Popular loafers from Salvatore Ferragamo, Prada, Cole Haan, and Gucci
These are the shoes that can take you from a day at the office to grabbing a flight and catching dinner along the way. Loafers are the ultimate all-in-one shoe that works for every season.
Once you get your first pair of loafers, they're no going back. One of the biggest choices you'll have to make is choosing which brand to buy your loafers from.
While there are many different types of loafers to choose from, we're making it easy by rounding up 11 of the best-selling loafer brands to help you narrow down your search.
1. Gucci
The undisputed King of loafers is Gucci. If you've fallen in love with the design and want to invest in a designer pair, Gucci is our top recommendation. You can buy them at Mytheresa and Harvey Nichols.
Gucci's iconic Horsebit loafer made its debut in 1953
You thank them for being behind the resurgence of loafers since 2015 when their Creative Director Alessandro Michele brought back the style as a staple in their footwear range.
With Gucci, you can choose between classic loafers with a small heel or keep it classic with their signature horsebit style. Gucci's menswear range includes the famous Jordaan velvet loafers that are a must-have for evening wear.
2. Prada
For sleek and minimalistic loafers, look no further than Prada. The Italian luxury fashion house takes a more simplistic approach to their loafers than Gucci.
Amongst their most popular are their streetwear-ready raised platform loafers. The 'Monolith' loafers feature Prada's distinctive triangle logo and a combat boot-inspired sole, giving this classic shoe a contemporary twist.
Prada's lug-soled Monolith loafers are made from the house's signature brushed leather in classic black that will go with everything
If you're looking to splash out on new loafers, Prada's satin loafers with crystals will set you back four figures.
3. Cole Haan
One of our favorite mid-level brand options is Cole Haan. The American footwear brand offers loafers for both men and women, focusing on more casual and laidback silhouettes.
Available at Zappos, Cole Haan's 'Cloudfeel Weekender' loafers are the perfect weekend style and the pair you'll reach for all summer long.
Cole Haan is one of the most popular shoe brands for loafers, mules, and driving shoes
The brand's women's loafers take a more athleisure design, giving you a loafer with the practicality of a sneaker. Their snake print '4.ZERØGRAND' loafers are our top pick for women.
4. Salvatore Ferragamo
When it comes to classic Italian footwear, Salvatore Ferragamo is always top of our list. Available at Bloomingdale's, their loafers are amongst some of the simplest you'll find from any luxury designer.
Salvatore Ferragamo's signature double Gancini bit completes the refined look of these Crown apron-toe loafers
Ferragamo's 'Gancini' motif appears across the vamps, along with the occasional tassel on more minimalistic designs.
In the women's department, their loafer incorporates their famous 'Viva' design. Ferragamo is a brand to choose if you want loafers that will last you for years to come.
5. Louis Vuitton
Louis Vuitton might not be the first brand you think of when buying loafers, but their footwear is quickly becoming a best-seller for the fashion house.
Louis Vuitton's popular loafers and moccasins feature hand-stitching and refined details
Loafers have appeared in several of its recent collections, including the LV X NBA range. The loafers from this collection incorporate grained calf leather embossed with the fashion house's iconic Monogram pattern.
Within the womenswear collection, Louis Vuitton's Chess flat loafers are made with the logomania fan in mind. They take the traditional loafer style and elevate them with an all-around monogram canvas print.
6. Coach
If you want luxury loafers without breaking the bank, Coach is one of our top picks. This American brand can easily rival its European counterparts when it comes to style and quality.
Their 'Isabel' loafer is a classic choice for workwear and sits at a more attainable price point than some of the other options on this list. The signature buckle gives the Isabel loafer at Nordstrom a distinctive Coach look.
Polished buckles modeled after the Coach logo add a signature element to this bright watermelon suave, streamlined loafer
Although Coach has a limited footwear range for men, their 'Collapsible Heel Driver' loafers are a classic off-the-clock look that incorporates the Coach monogram in a subtle way.
7. Doc Martens
Although Doc Martens are known for their synonymous combat boots, the British brand is making a statement with their platform loafers.
Manufactured at the original Dr. Martens Cobbs Lane factory, the Adrian tassel loafer first hit the streets in 1980
These shoes are for the guy or gal who likes to keep their closet sleek and minimalistic but with a rock chic feel.
If you have a pair of Doc Martens boots in your closet, you'll want to pick up a pair of their loafers as well. The unisex 'Adrian' loafers are amongst their best sellers.
8. Sam Edelman
Another mid-level brand worth checking out for women's loafers is Sam Edelman.
Sam Edelman's Monna is a versatile chunky loafer with a platform lug sole that's equal parts refined and rugged
While their loafers tend to stick more to the classic style, their 'Monna' lace-up lug sole loafer is a platform style that you'll want to wear throughout the autumn and winter months.
These chic platform loafers are perfect for styling with jeans or tights and a skirt.
9. Sperry
When it comes to simplistic loafers that you can take anywhere, Sperry is one brand that tops our list. Their slip-on loafers come in a variety of leather and silhouettes.
Their loafer range in price between $100 and $200 at Zappos and Nordstrom, putting them comfortably at an attainable price point.
The Seaport penny loafer adds classic style to your nautical wardrobe
Sperry's 'Gold Cup Harpswell 1-Eye Driver' loafer offers extra grip and anti-shock and vibration technology, making it the perfect choice for the man who is always on the go.
10. UGG
Another brand that you might not think about instantly for loafers is UGG. When you consider that the shoes are often thought of as being as comfortable as slippers, it's no surprise that UGG are now offering loafers.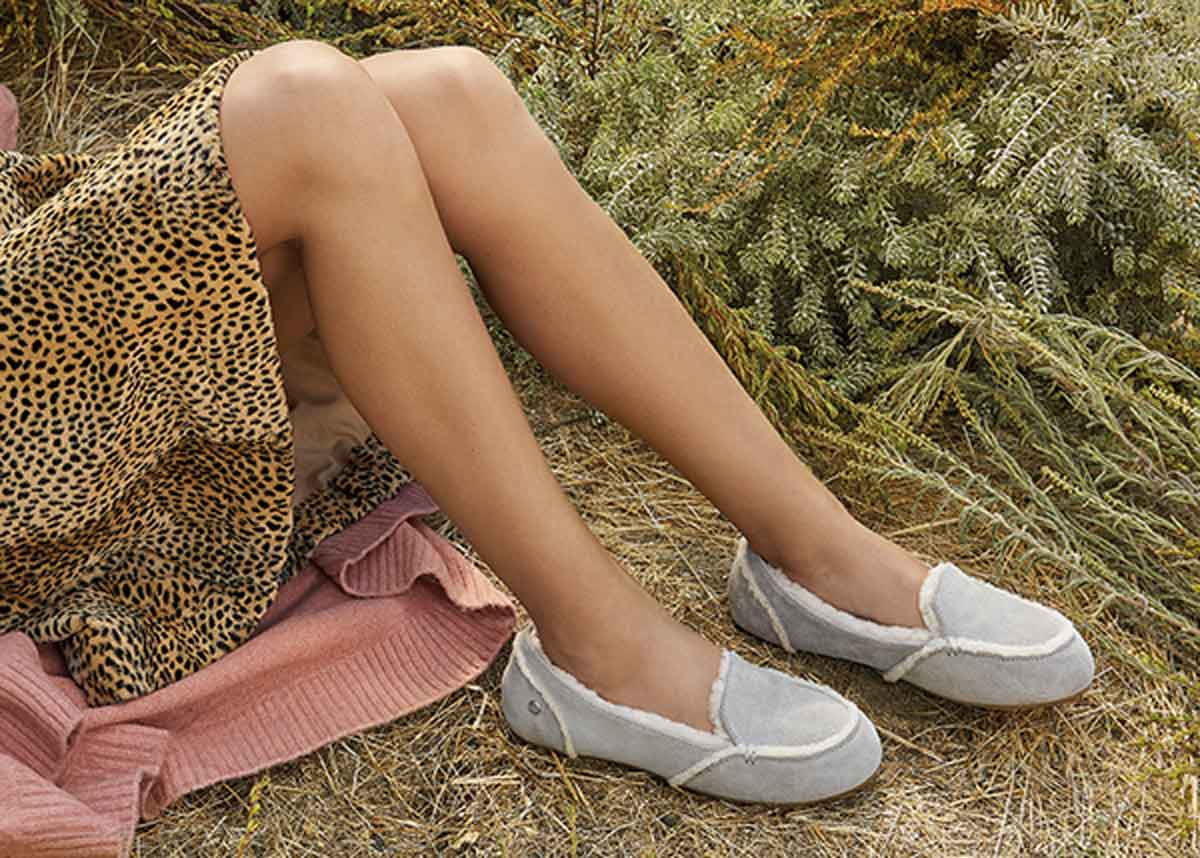 UGG is famous for their comfortable loafers that will feel like slippers
Their 'Eevon' loafer is a transitional style that features three layers of soft foam for all-day support.
11. Clarks
If you're on a budget for basic loafers that you can add to your workwear closet, Clarks is one brand you don't want to overlook.
A cushioned tassel loafer is the definition of detail-oriented with bit accents and breathable leather lining for all-day comfort
Their Pure 2 tassel loafers are available in various prints and color options at Nordstrom as a simple and chic shoe choice.
What is your go-to footwear brand for loafers?