Don't you just love seeing the Kardashians? The never-ending controversies and issues surrounding their family may be annoying, but we have to admit that seeing them and their incredible fashion sense is always exciting. The Kardashian sisters as well as the Jenner siblings all have a knack for fashion, which they most likely got from their mom, Kris Jenner.
One of the famous sisters, Khloe, was recently spotted looking sophisticated in a plunging brown top and white skinny jeans that highlighted her famous curves. She had her wavy ombre locks down and wore minimal makeup.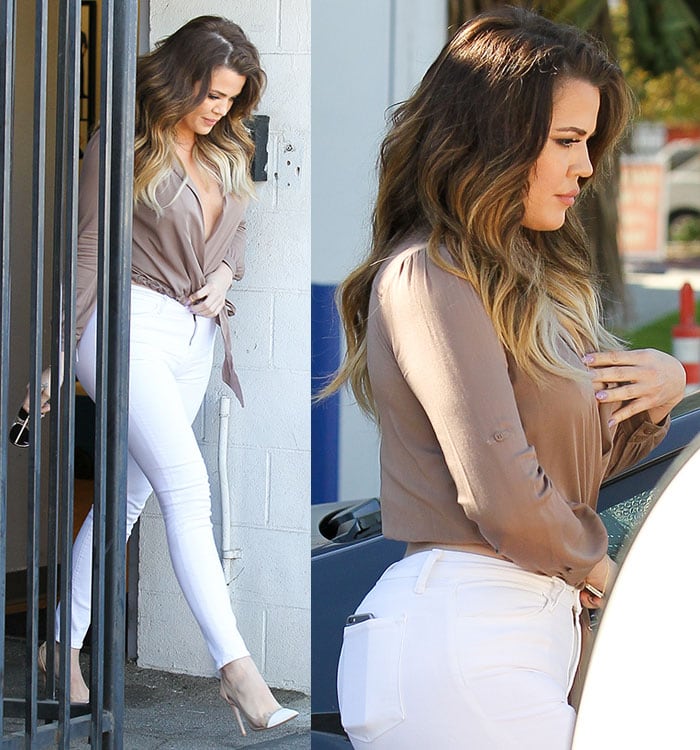 Khloe Kardashian leaving an office studio in Los Angeles on October 22, 2014
Like her siblings, Khloe has a covetable shoe collection. She loves high-fashion labels, including Hermes, Jimmy Choo, Christian Louboutin, Chanel, Saint Laurent, and more! As she was leaving a building in Los Angeles the other day, she was photographed sporting a pair of Gianvito Rossi pumps that matched her two-toned number. They feature white pointy toe caps, tan heel counters and 4 inch heels, and clear PVC side panels.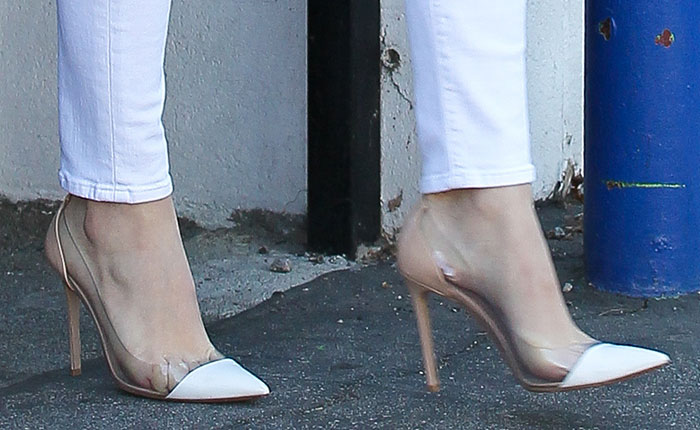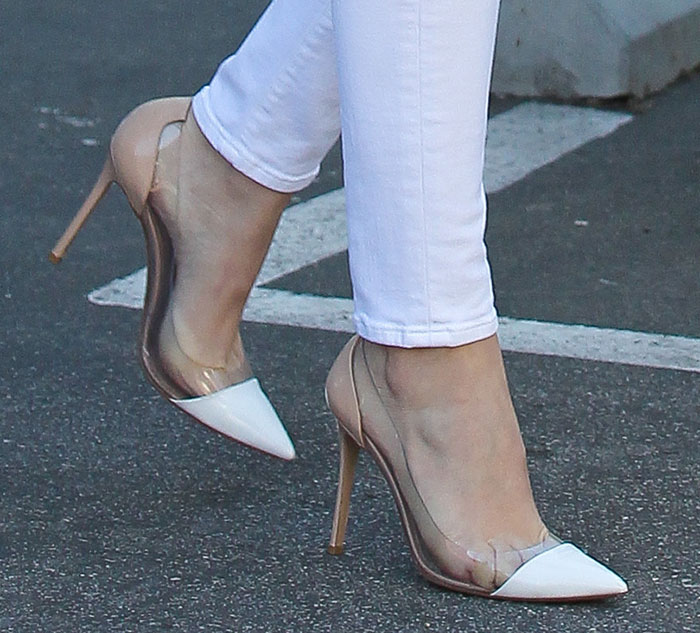 Khloe Kardashian wearing Gianvito Rossi pumps
Khloe's Gianvito Rossi heels are already sold out, but other color versions are still available: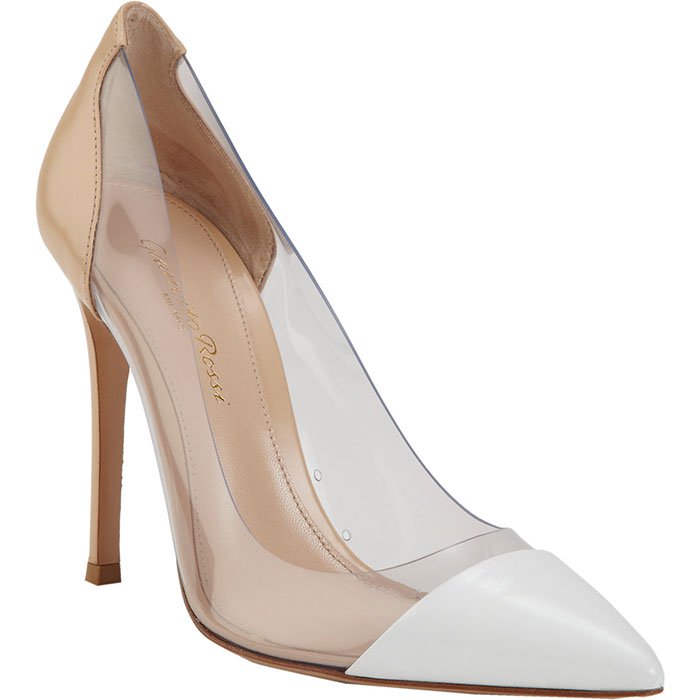 Gianvito Rossi PVC Combo Pump (sold out)
Gianvito Rossi Plexi Pumps, $610.81
Gianvito Rossi Metallic Plexi Pumps, $632.93
Gianvito Rossi Suede & Plexi Pumps in Black, $650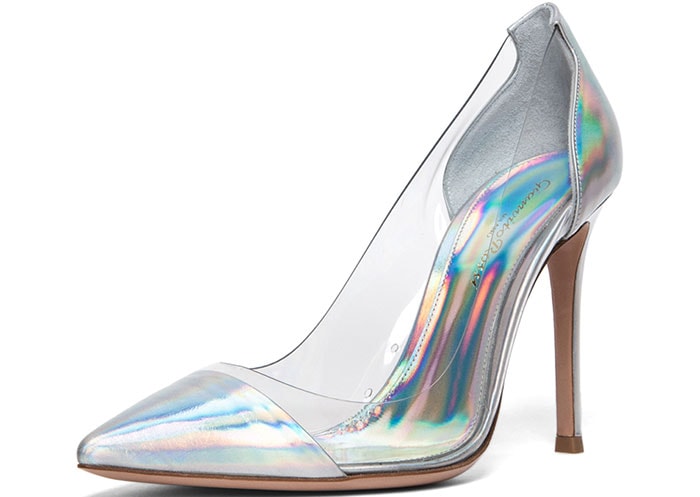 Gianvito Rossi Leather & Plexi Metallic Pumps in Silver, $725
Gianvito Rossi Suede & Plexi Pumps in Spice, $650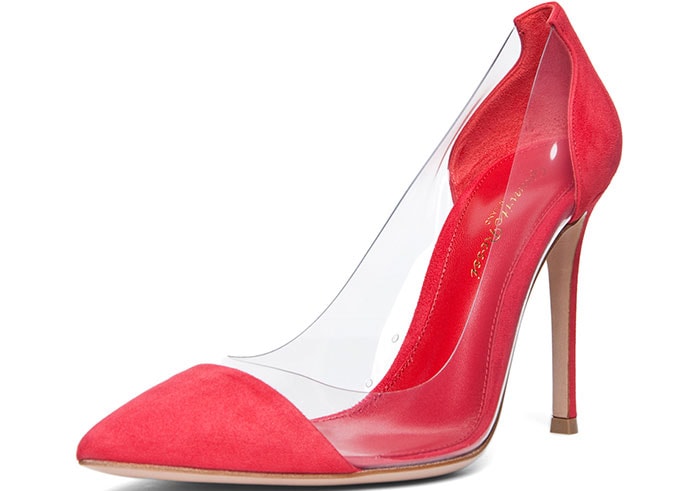 Gianvito Rossi Suede & Plexi Pumps in Red, $625
Credit: WENN