Kim Kardashian has put her entrepreneurial skills into full swing with her latest cosmetics venture, KKW Beauty.
And, even though her new contour line has been keeping her pretty busy, it looks like Kim is still finding time to do what she loves best: shop.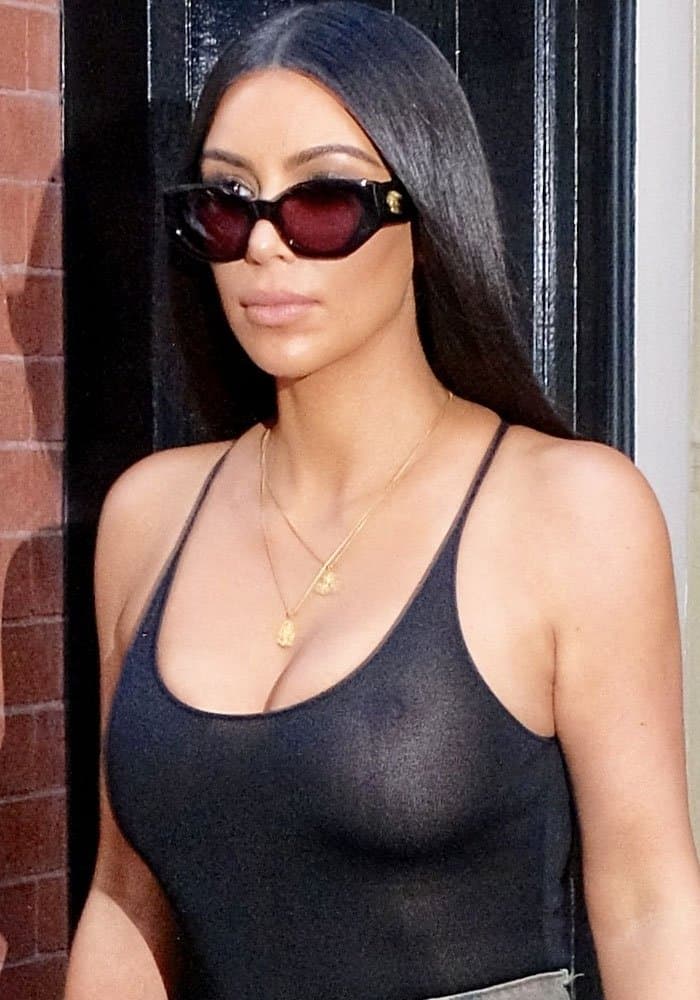 A braless Kim Kardashian wears sunglasses in New York on August 1, 2017
The social media star and ShoeDazzle founder flew all the way to New York and was spotted doing a bit of shopping along with little sister Kendall Jenner.
Kim slipped out for her thrift shop session in a surprisingly dressed-down look. The "Keeping Up With the Kardashians" star paired a sheer black tank top with a pair of oversized camo-print shorts.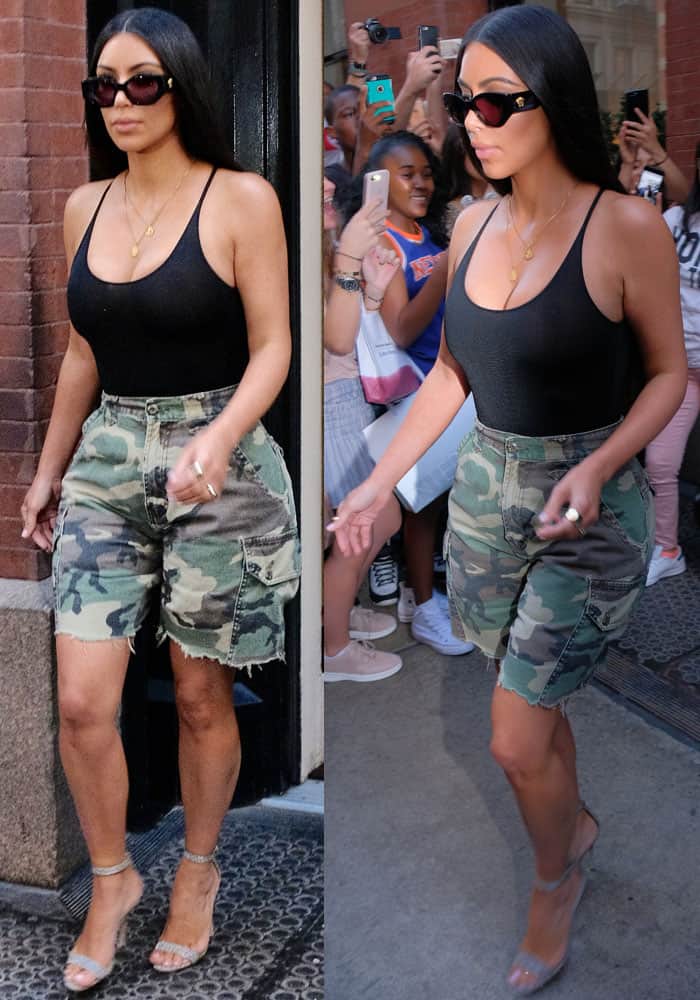 Kim Kardashian goes for grunge-meets-sophisticated in a sheer black top and oversized camouflage shorts
Rumored to have undergone plastic surgery, the mother-of-two decided to leave her bra at home. Nobody is surprised anymore.
Kim Kardashian shows off her feet in silver glitter leather Manolo Blahnik "Chaos" sandals
Kim finished her look with the Versace "Mod" sunglasses and showed off her feet in Manolo Blahnik "Chaos" sandals in glitter leather that you can buy at Farfetch and Saks Fifth Avenue.
Kim shows off her world-famous curves in a dressed-down look.
Manolo Blahnik "Chaos" Sandals, $725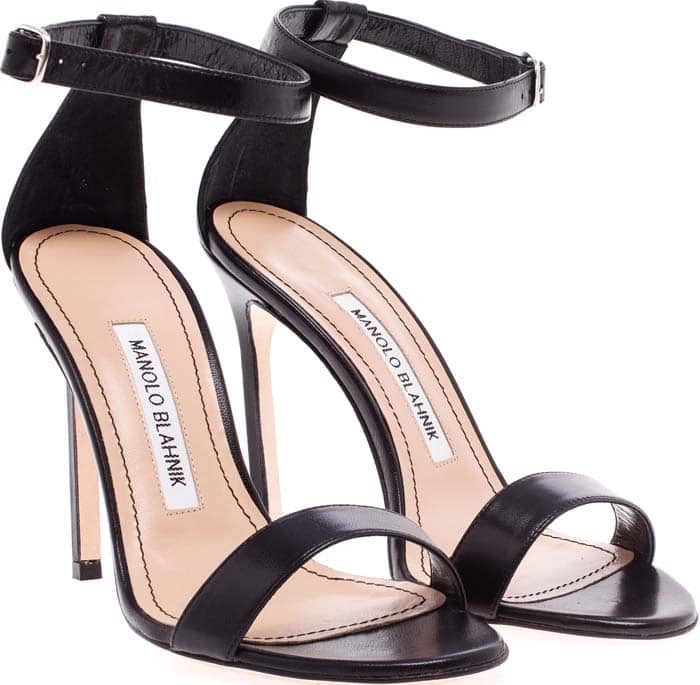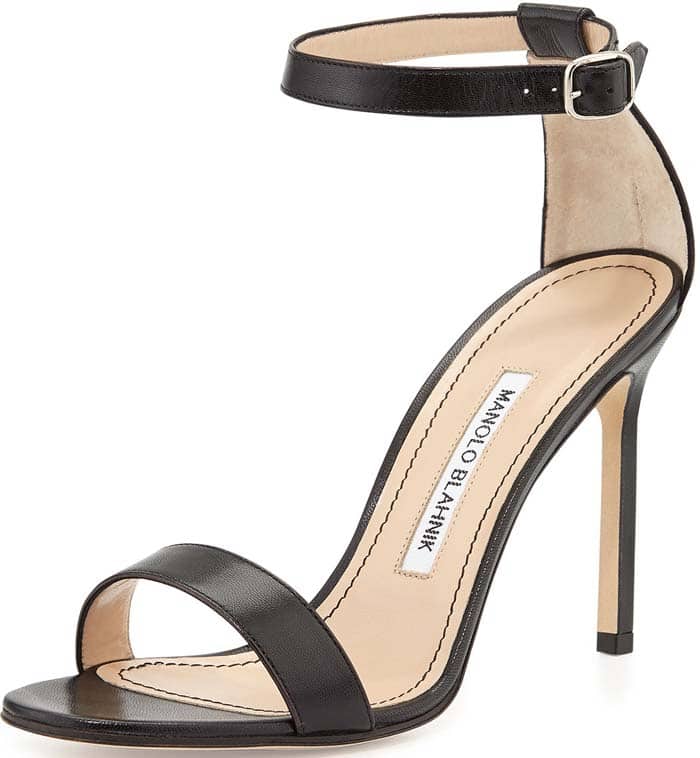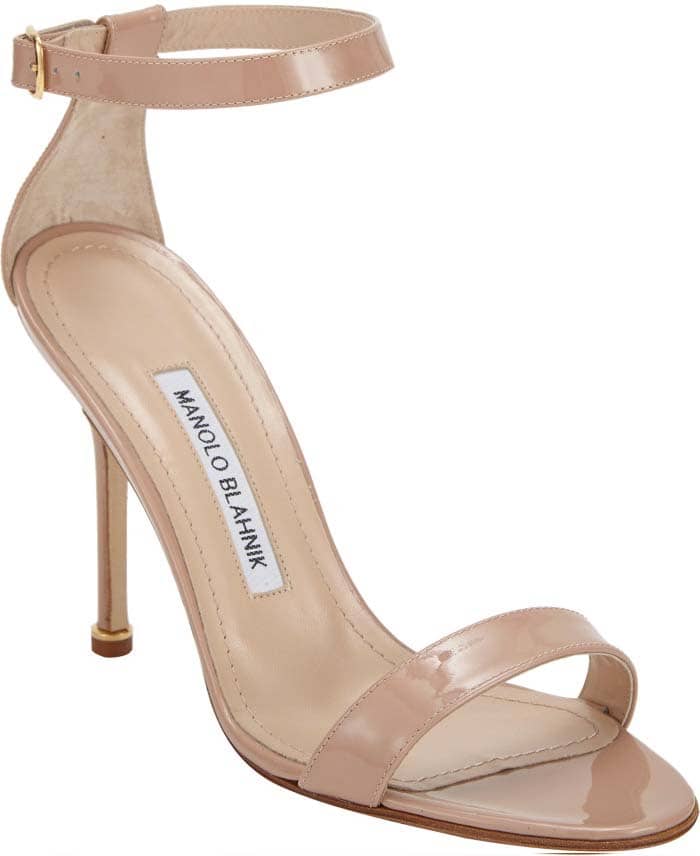 Kendall Jenner tagged along with her big sister's shopping trip in a much more conservative look.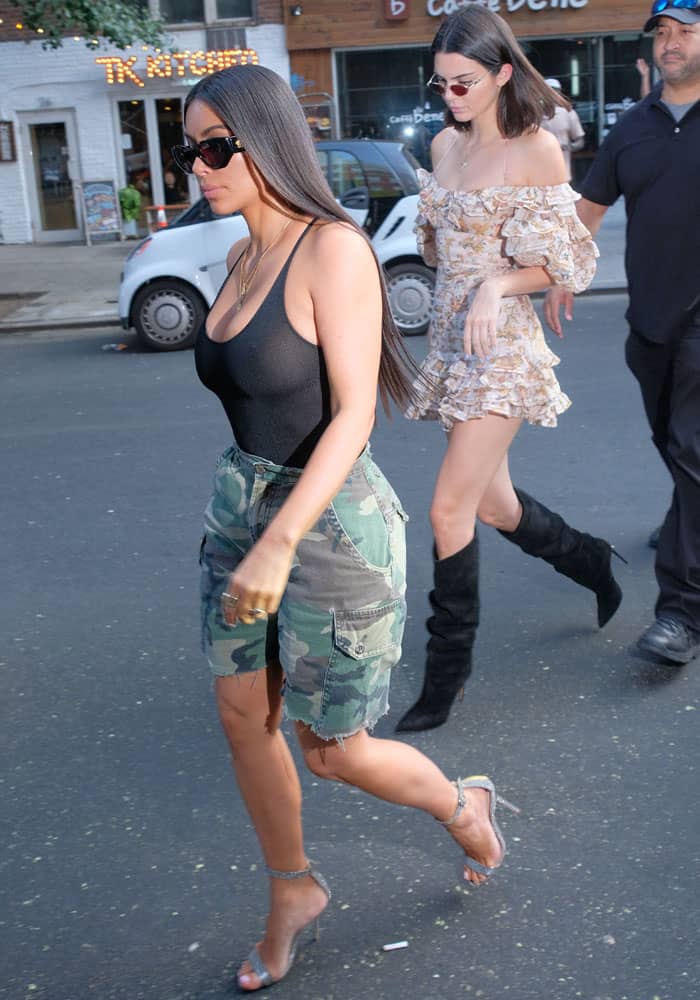 Kim's little sister Kendall Jenner trailed right behind her in a modern vintage look
Both sisters kept mum on the details of their New York trip on social media, which leaves us with a ton of questions.
Is Kendall helping promote KKW Beauty? Did she just happen to have some free time from her hectic modeling schedule? We're still trying to figure out what these two are up to.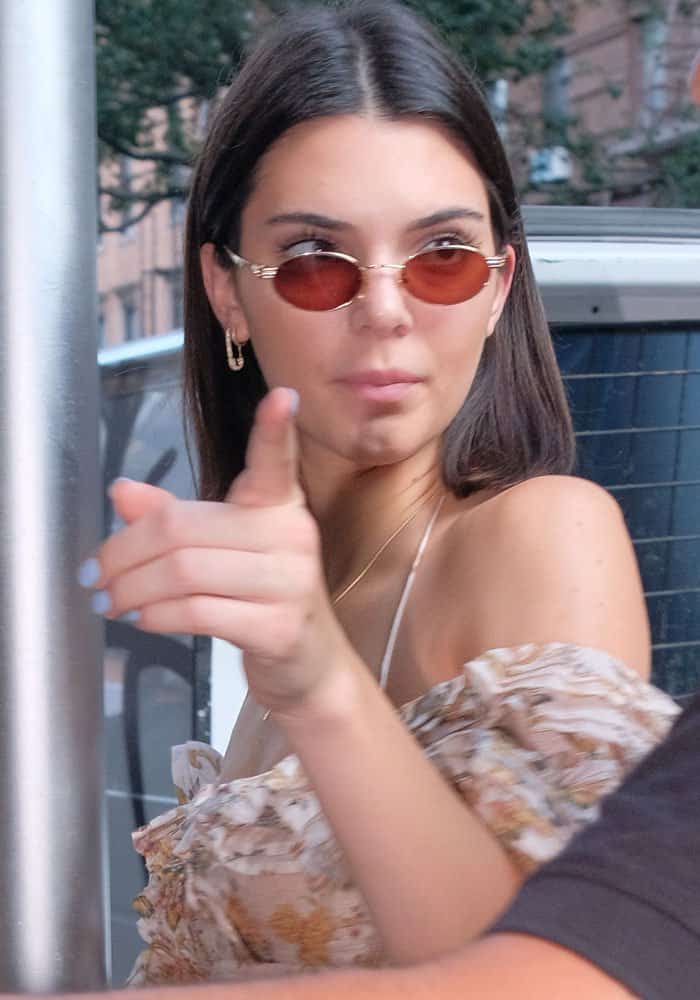 Kendall rocked a vintage look in oval sunglasses and a pair of Anita Ko earrings
A few days ago, Kendall was spotted enjoying the Panorama Music Festival with big sister Kourtney's ex, Scott Disick.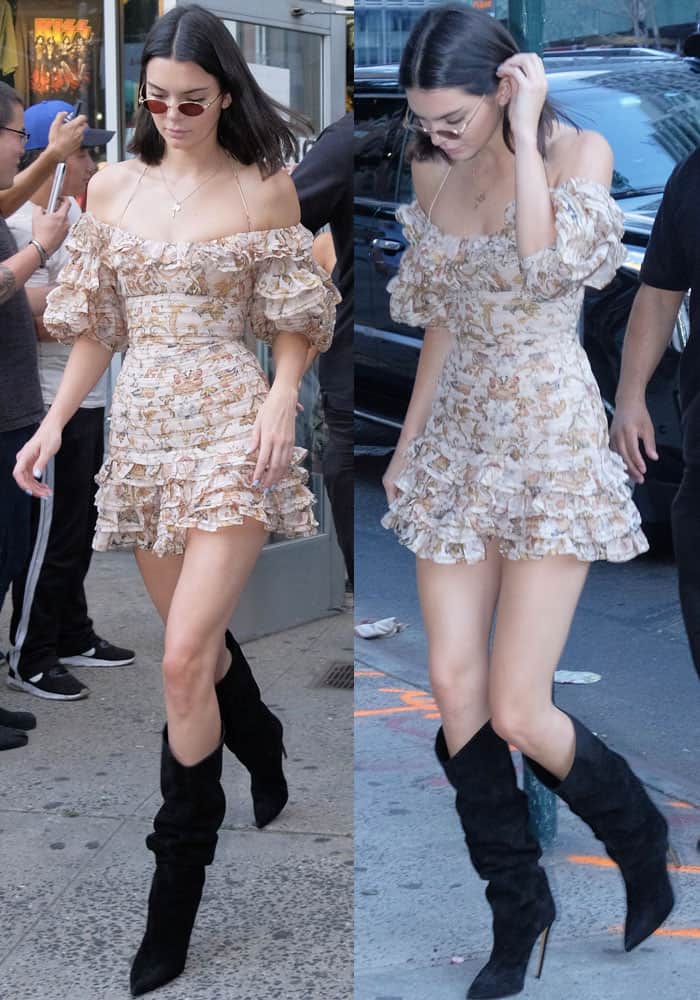 Kendall gave off chic retro vibes in a ruffled Zimmermann dress.
Even though Kendall's also a fan of the no-bra-and-sheer-top look, she decided to let her big sister take the limelight this time.
Kendall wore a short Zimmermann ruffled dress which showed off her long legs and defined shoulders.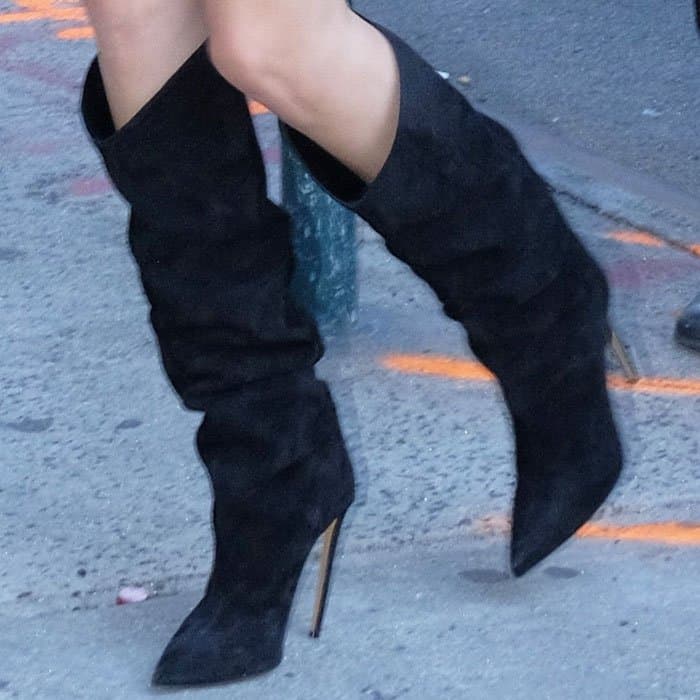 Kendall Jenner rocks black high heel slouchy boots
The runway model wore a pair of tinted sunglasses, Anita Ko earrings, and a Bagatiba necklace.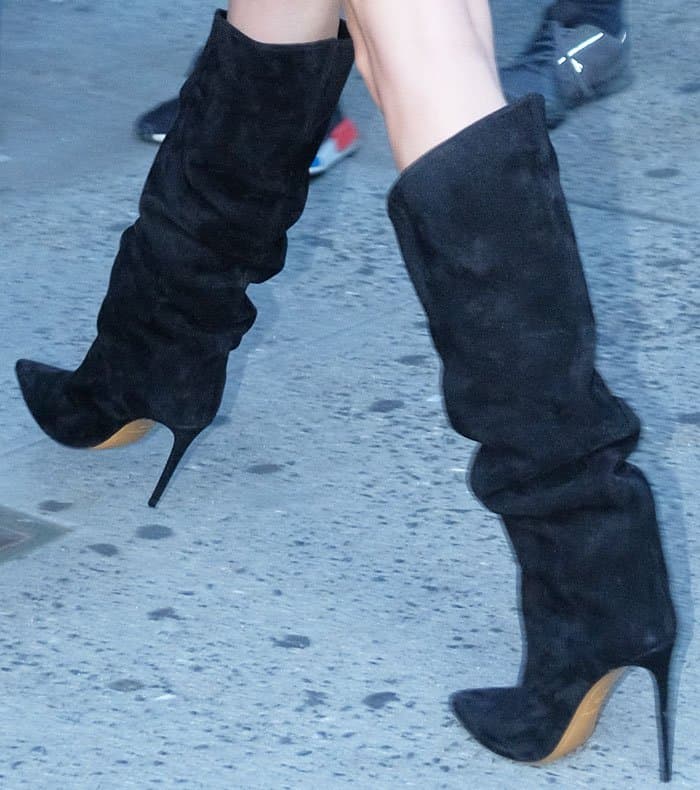 Kendall Jenner struts her stuff in a pair of Alexandre Vauthier slouchy boots
Kendall finished her look with a pair of black slouchy boots by Alexandre Vauthier.
Despite the laid-back agenda, the sisters still dealt with the normal amount of public harassment they usually receive. During their stroll, a stranger started screaming out "murderer" at the reality TV sisters.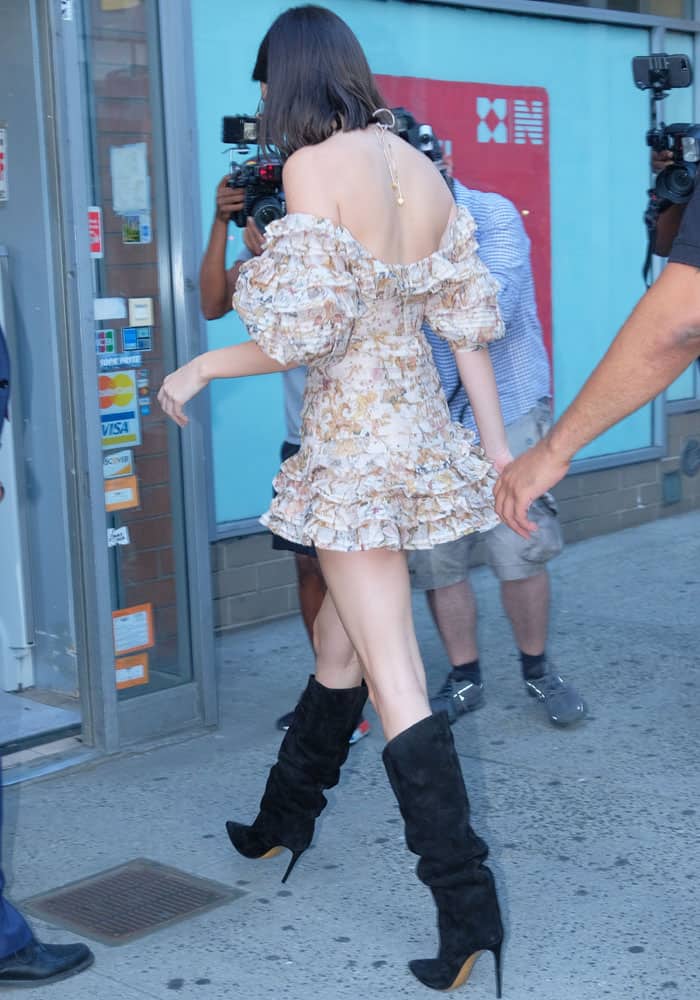 Kendall shows off the low cut back of her ruffled Zimmermann dress.
Kim's family has had its share of public shaming from animal activists, stemming from their display of fur and animal skin luxury goods.
Despite the harassment, the two wordlessly disappeared into the store.
While we see Kanye's influence on Kim's outfit, we'll have to give this round to Kendall. The sheer top and oversized camo-print shorts paired with glitter sandals were a bit too much for us. What do you guys think?
Credit: TNYF / WENN