Fashioned in Brazil to reflect elegant taste and sophistication, Melissa was the original purveyor of jelly shoes and provided millions of summer sandals to kids and adults in the '80s and '90s.
The brand's shoes are popular for their bright colors, playful designs, and comfort. Melissa has collaborated with several high-profile designers, including Vivienne Westwood, Jason Wu, and Jeremy Scott.
In 2015, Miley Cyrus rocked a green inflatable Melissa x Jeremy Scott mules at an event held at the Hollywood Palladium. We've also spotted Lindsay Lohan in ankle booties from a collaboration between Melissa and Brazilian fashion designer Alexandre Herchcovitch.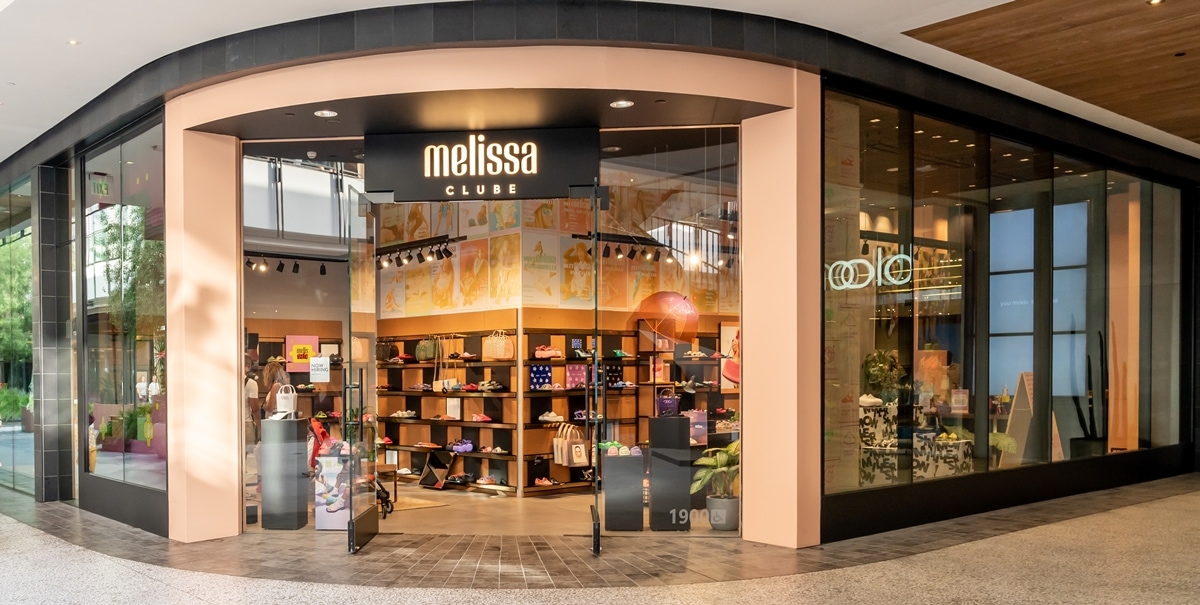 Melissa is a Brazilian footwear brand founded in 1979 known for its jelly shoes, which are made from a flexible and recyclable material called Melflex (Credit: JHVEPhoto / Shutterstock)
Part of Grendene, a large Brazilian footwear group set up by two brothers in the 1970s, Melissa now caters to a more sophisticated clientele and celebrities through elevated, fashion-minded flats, pumps, boots, heels, and shoes.
Vanessa Hudgens wore the brand's popular 'Cosmic' slide sandals while heading to Coffee Commissary in Burbank, California. The then-29-year-old 'High School Musical' star wore them with stretch-denim McGuire jeans and a graphic cropped tee from Forever 21.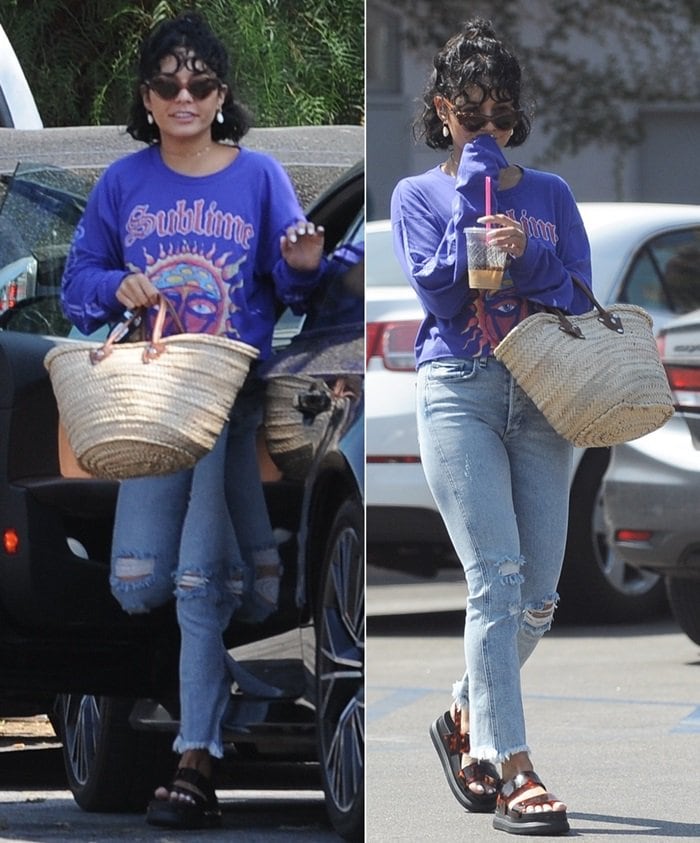 Vanessa Hudgens wears Melissa shoes for a breakfast date at Coffee Commissary in Burbank on July 19, 2018 (Credit: WENN)
In addition to its jelly shoes, Melissa also produces a line of children's shoes called Mini Melissa. Mini Melissa shoes are just as colorful and fun as the adult shoes, and they are designed to be comfortable and durable for kids.
Every pair of Melissa shoes is made under the highest ethical standards. They are environmentally friendly as they can be easily disassembled and recycled. Below are just some of our favorite Melissa shoes:
1. Harmonic Bow III Flip Flops, $55
A bold, glittery bow details the thong strap on these rubber Melissa flip-flops.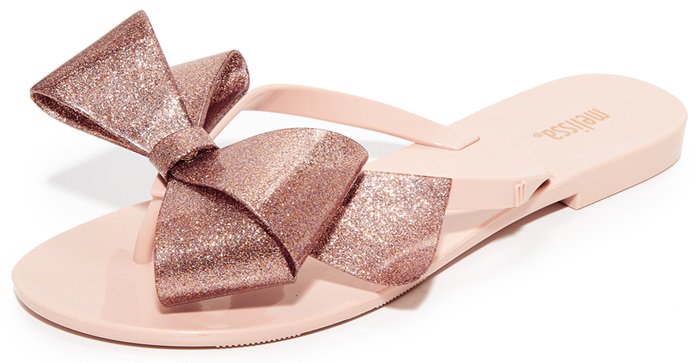 2. Mar Platform Wedge Sandals, $145
Take your look to new heights with this sleek, shiny platform wedge molded from water-resistant PVC and infused with the brand's signature fruity scent.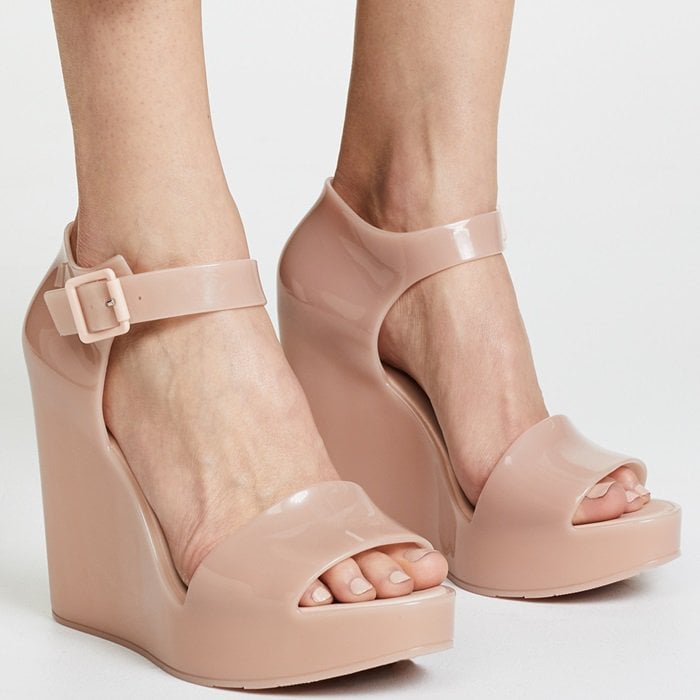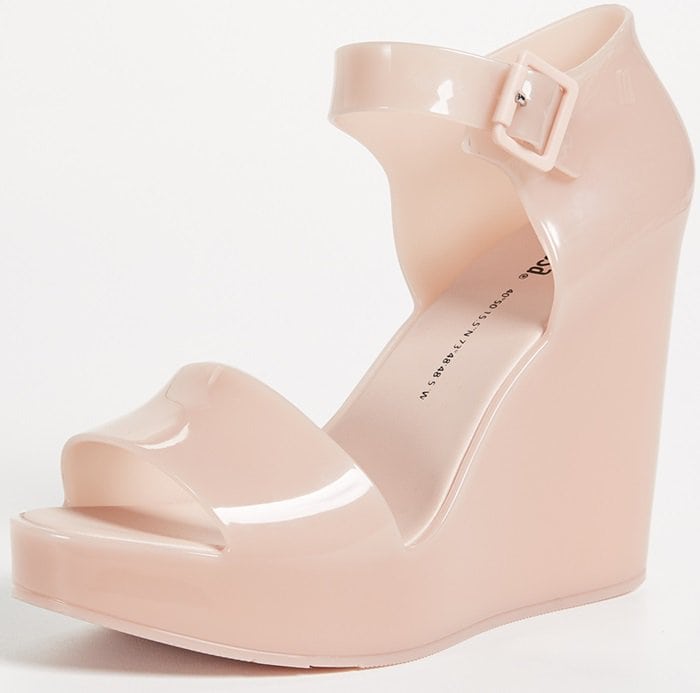 3. Clear Vixen Strappy Sandals, $125
Inspired by the original Aranha shape that is over 40 years old, this transparent style is just everything!
4. + Jason Wu Girl Bow Flip Flop
A curvy layered bow sits pertly on the textured strap of a wear-everywhere flip-flop designed in collaboration with Canadian artist and designer Jason Wu.
5. x Vivienne Westwood Brighton Sneakers, $155
Perfect for beach walking or dramatic sidewalk sashaying, a flexible low-top sneaker cut from water-resistant PVC boasts a series of edgy cutouts.
I know some of you didn't like the Melissa 'Gaetano' shoes we featured earlier, but I'm quite sure you'll feel differently with the Melissa shoes we're featuring today. I, for one, am already in love.
Now, aren't these Melissa Patchuli peep-toe wedges lovely?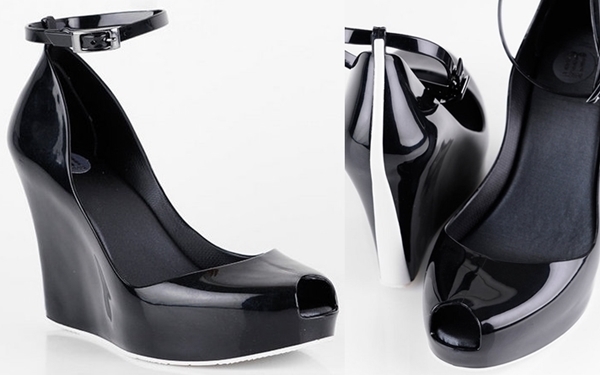 Black and White Melissa Patchuli Peep Toe Wedges
Fashioned in recycled Melflex plastic and threaded with rubber for traction, this pair is simply a winner. The hint of white looks fabulous against all the black. And check out the back; that vertical stripe is just downright cool and snazzy.
With its sleek, liquid-like appeal, these Melissa shoes get a perfect 10 from me.
The 'Patchuli' wedge is also available in nude with red contrast.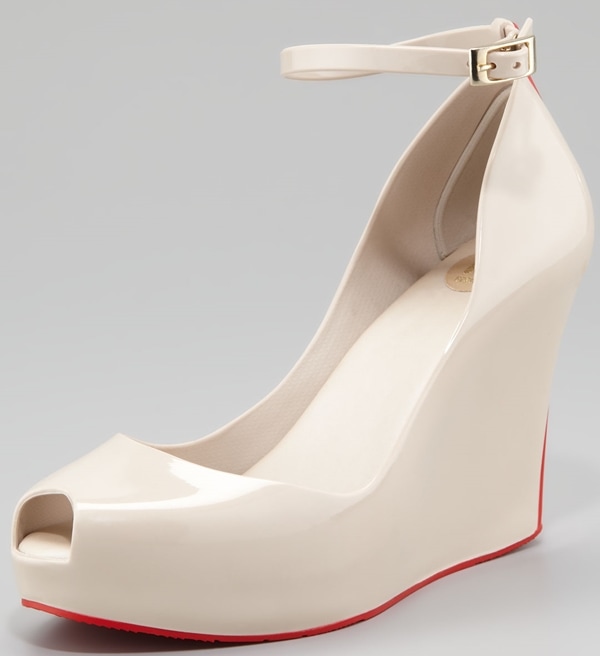 Don't worry about the forecast; puddles are no problem in a waterproof, fruit-scented peep-toe wedge with sporty color-pop trim