Nicole Scherzinger was born in Honolulu, Hawaii, to a Filipino father and a Hawaiian-Ukrainian mother. She grew up in Louisville, Kentucky, and was raised Catholic. The Men in Black 3 actress says she still attends church at least twice weekly in person or online.
"I was very conservative. I had really strong religious beliefs. I just wanted to make my mother proud," Nicole told The Guardian about her Christian faith in a 2019 interview.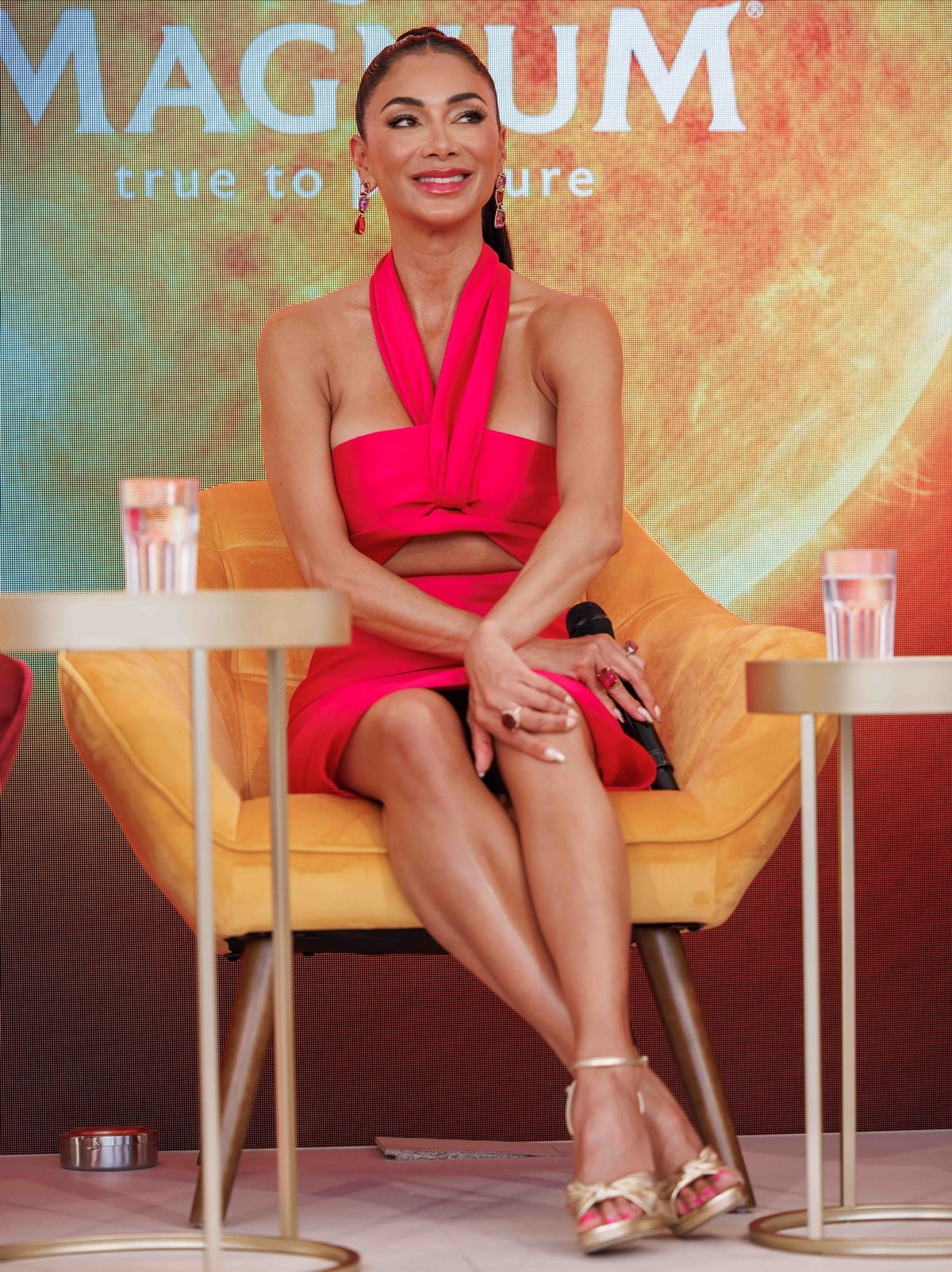 Nicole Scherzinger, who was raised in a religious household by her mother and grandfather, speaks onstage at an exclusive panel discussion during the Magnum x Jvke, All-New Summer Track Using Sounds From The Sun Courtesy Of Nasa event on May 22, 2023, in Cannes, France (Credit: Abaca Press / INSTARimages)
Nicole Scherzinger, a devout Catholic, almost turned down the role of Penny in the 2017 TV remake of Dirty Dancing because her character has an abortion. She ultimately decided to do it in the hopes that she could use her platform to raise awareness of the issue.
In 2014, she also attended Hillsong Church UK, a charismatic Christian non-denominational megachurch with locations across the United Kingdom. It is a part of Hillsong Church Global, which was founded in Sydney, Australia, in 1983.
Hillsong London was the first church planted in the UK by Hillsong Church Global and was founded in 1992 as London Christian Life Centre.
View this post on Instagram
Scherzinger has spoken about how her Catholic upbringing has influenced her life and career. She says her faith has helped her stay grounded and focused, even when things have been tough.
The Moana actress has also said that her faith has given her a strong sense of purpose and that she wants to use her platform to inspire others.
Nicole Scherzinger was raised as a Roman Catholic by her mother and grandfather, who was a priest. She considered herself conservative with "really strong religious beliefs" and would go to church twice a week. She said that she went to church in order to make her mother proud,… https://t.co/6iItmEQQiT

— Your Next Shoes (@yournextshoes) June 15, 2023
Former Pussycat Doll Nicole Scherzinger revealed her strong faith in an interview with ITV's Lorraine Kelly in 2014, stating, "I have a very strong faith."
Despite her successful career as a judge on Simon Cowell's X Factor and as a solo artist, Scherzinger has faced personal struggles, including battling bulimia in the past.
During her appearance on Lorraine, Scherzinger expressed the importance of speaking out about her troubled past to help others going through similar experiences.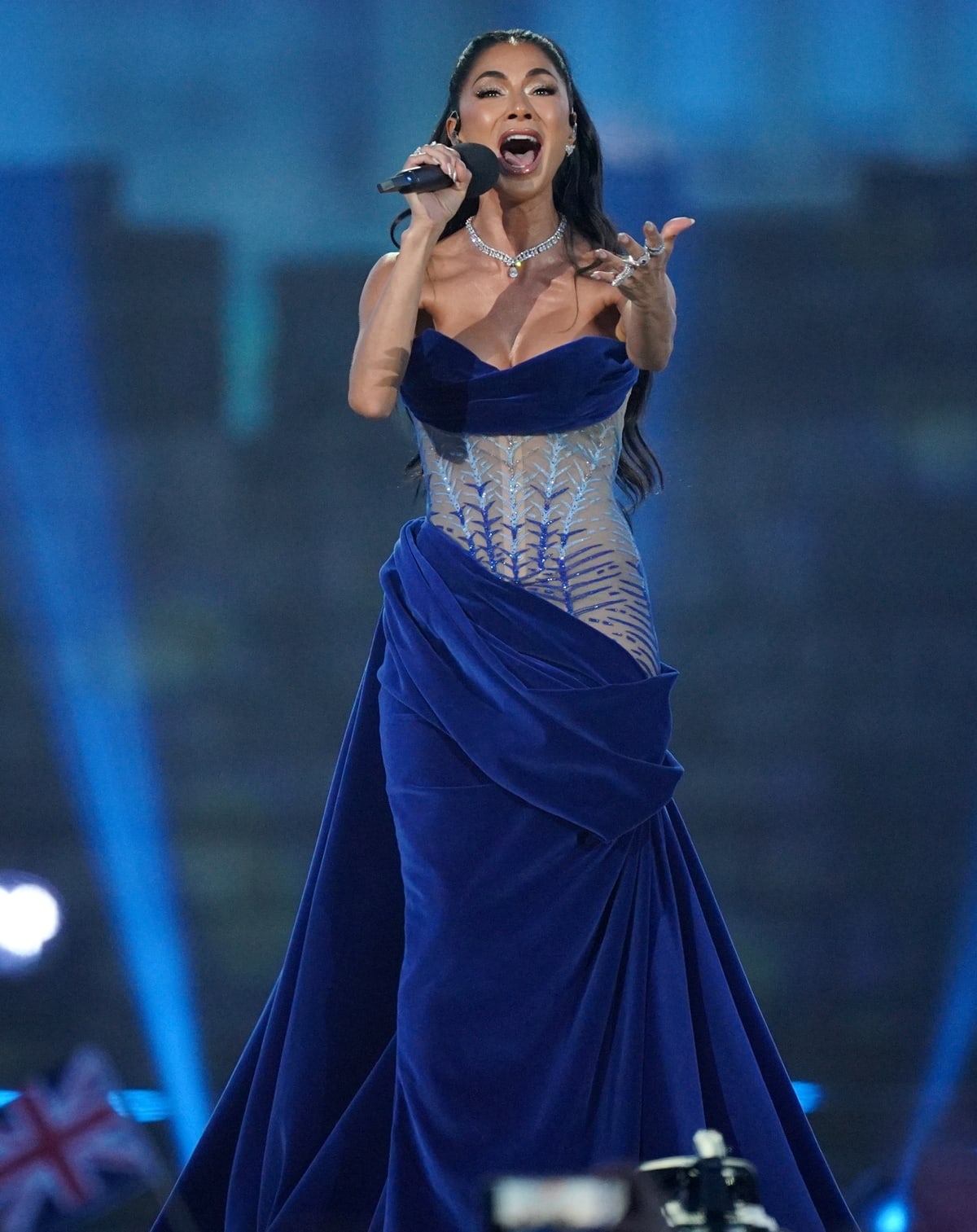 Nicole Scherzinger captivated the audience with her performance of "Reflections" from the beloved Disney movie "Mulan" during the Coronation Concert on May 7, 2023, in Windsor, England (Credit: PA Images / INSTARimages)
She explained that she confronted her own struggles and found the courage to share her story to support and inspire others.
"I had the courage to finally confront it and talk about it because then I realised I could help other people," she revealed.
"I was afraid at first but it's so rewarding to be able to have some of my fans and other people come to me and I can be a voice, I can be a light for them to fight back…Everybody gets in that dark head space and you just have to fight back and there is a better way."
Reflecting on her journey, Scherzinger emphasized the significance of fighting against darkness and finding a better path. She acknowledged that everyone faces insecurities and challenges, and serving as a voice and a light for others is rewarding.
Scherzinger also highlighted the role of her faith in her recovery process, stating, "I have a very strong faith and an amazing family and good people around me."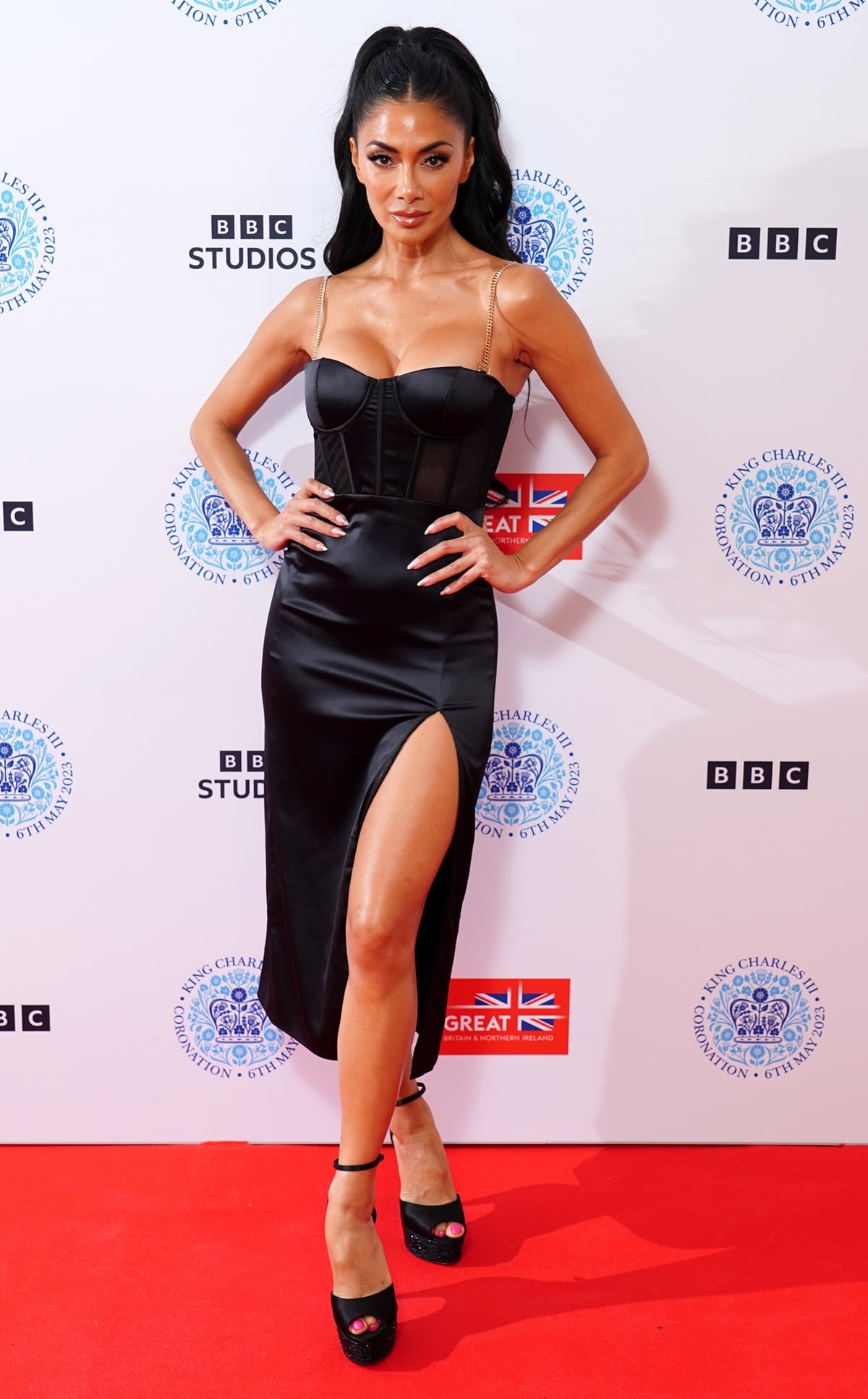 Nicole Scherzinger donned a form-fitting black dress featuring a fitted bodice and a thigh-high split, accentuating her stunning figure backstage at the Coronation Concert held on the grounds of Windsor Castle on May 7, 2023, in Windsor, England (Credit: Ian West / PA Images / INSTARimages)
She revealed that her Catholic roots, including attending Confession and maintaining a spiritual relationship with God, have played a significant role in helping her stay grounded amidst her jet-set lifestyle.
"Nobody's perfect, everybody goes through their own insecurities, their own issues and people always look at me and I'm like 'you don't even know half the story, you have no idea'."
The singer's personal connection to her faith and the support she receives from her loved ones have been instrumental in her journey of healing and self-acceptance.
Scherzinger hopes to encourage others to find their own sources of strength and emphasizes the importance of forgiveness, both of oneself and others, as part of the healing process.
Nicole Scherzinger, who follows the Christian faith, has openly discussed her Catholic roots, highlighting her regular practice of attending Confession to maintain her religious connection, with her faith and spiritual relationship with God serving as pillars of strength and guidance in her life (Credit: PA Images / INSTARimages)
"For me it has helped, but it is a case of each to their own," she said about her Catholic faith in an 2014 interview with the Daily Mirror.
"With Confession, because of my spiritual relationship with God, it just helps. For some people it's meditation, for others prayer, but because I came with my Catholic roots, I feel like it lifts something off of me. It's always good to ask for forgiveness and forgive."
Nicole Scherzinger wowed at the Coronation concert in a show-stopping dress from Nicolas Jebran's Fall 2023 collection, featuring a strapless style, asymmetric skirt, and embellished bodice, customized with a velvet bustier while accessorizing with Aariya Diamonds' jewelry (Credit: PA Images / INSTARimages)
Do you remember Marie Claire magazine's September 2011 issue that included a full feature of Nichole Scherzinger?
In nearly half of Marie Claire's photos of the multi-ethnic actress, Nicole wore a pair of feather-trimmed high-heeled woven sandal booties from Jimmy Choo.
We can't blame Marie Claire or the popular entertainer for picking these sandal booties. They're stunning, gorgeous, and definitely fashion editorial feature-worthy.
Our only wish is that Nicole — or magazine photographer Blossom Berkofsky — highlighted the shoes more because they also deserve to be the center of attention!
Nicole's Jimmy Choo shoes are the "Kevan" design from the label's Fall 2011 collection. They're made of woven leather, mesh, and suede, featuring feathered accents and stiletto heels.
Jimmy Choo Fall 2011 'Kevan' Woven Leather, Mesh and Suede Feathered Sandal Booties
These shoes remind us of the Sergio Rossi Fall 2010 studded and feathered gladiator sandals, which we saw on Selena Gomez and more recently on Beyonce in her "Run the World (Girls)" video.